LGBTQ Human and Civil Rights: National Conversation on #RightsAndJustice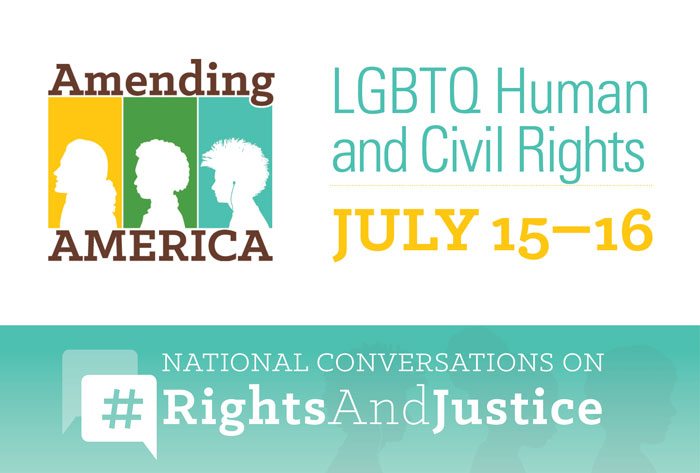 On Friday, July 15 at 5:30pm CT, the conversation kicked off at the Center on Halsted with a performance of Making It Home by the Youth Empowerment Performance Project (YEPP). This was followed by a discussion with the cast and it's director Bonsai Bermudez.
On Saturday, July 16, the conversation continued at the Chicago History Museum with panels on legal and socio-economic issues facing the LGBTQ community.
Join the conversation on Twitter!
聽
Presented in part by AT&T, Ford Foundation, Seedlings Foundation, The Chicago Community Trust, Elizabeth Morse Genius Charitable Trust and the National Archives Foundation.