Featured Documents of the Month from NARA at Boston
Super Sleigh in a Winter Wonderland!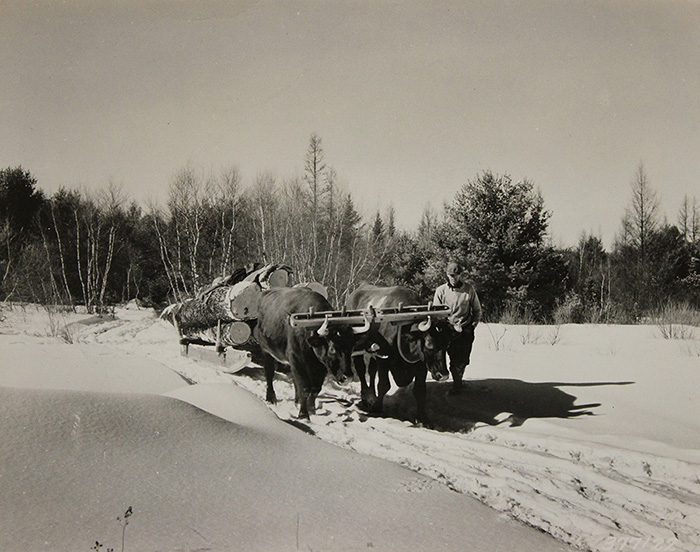 Citation: Oxen Hauling Sled Load of Salvage Logs near Bridgton, Maine, 02/1939; Records Relating to Timber Salvage, 1938-1941; RG 95 Forest Service; National Archives Identifier: 6882478.
Look who's coming round the bend. It's a farmer and his prize yoke of oxen hauling a sled load of salvage logs near Bridgton, Maine in 1939. The farmer contracted to haul logs from nearby woods to be delivered to the Northeastern Timber Salvage Administration. Established after the great Hurricane of September, 1938, which devastated parts of New England, this program provided work and construction projects for women and men during the Great Depression.
The lumber resources of the United States are historically vast. And Bridgton, Maine, is still a Winter Wonderland. To see more images, search the National Archives Catalog or DocsTeach for "timber."