Featured Documents of the Month from the National Archives at Boston
Seventy Years Ago: Victory in Europe, May 8, 1945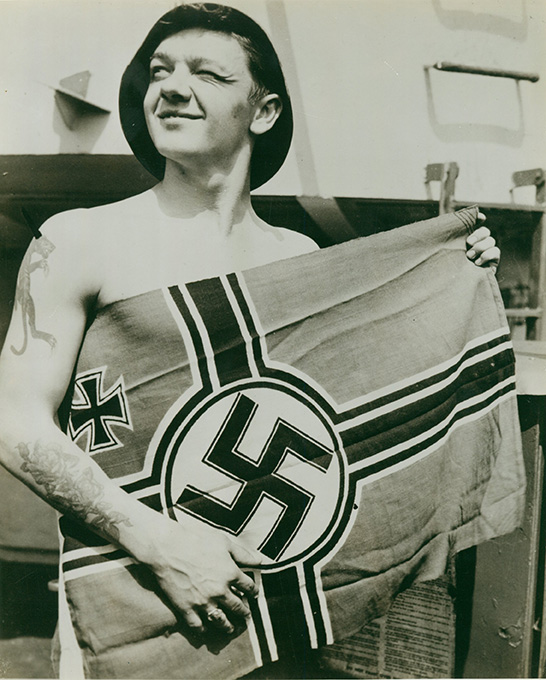 World War II in Europe would end on May 7-8, 1945. At the end of the war, German submarine U-805, operating in the West Atlantic, received orders to make for an Allied port in order to surrender. The U-boat reached Portsmouth, NH, on 14 May 1945, where the crew surrendered and handed the boat over to the US Navy. The US Navy would sink her off the coast in on 4 February 1946.
Citation: Captured Nazi Flag from U-805, 05/1945, RG 181: Records of Naval Districts and Shore Establishments; Series : Administrative History of the First Naval District in World War II, compiled 1946 - 1946, documenting the period ca. 1941 - ca. 1945; National Archives at Boston.
National Archives Identifier: 7330124.