Citizen Scanning
You can scan pension records, bounty land files, and more in our Scanning Room in Washington, DC.
You'll take home a digital copy of your scans, and they will be available online in the National Archives Catalog within 8-10 weeks.
What You Can Do Here
The Innovation Hub provides a space for the public to:
Scan documents in our holdings

You get digital copies of the scans, free of charge
We get a web-quality scan to upload into our online catalog

Tag and transcribe items already in our catalog
We also have a space for groups to use for events that highlight the use of our records in innovative ways. These events include:
Wikipedia Edit-a-Thons
School group primary source research
Government agency presentations and meetings
Please contact innovationhub@nara.gov if you would like to learn more about our event space.
Who We Are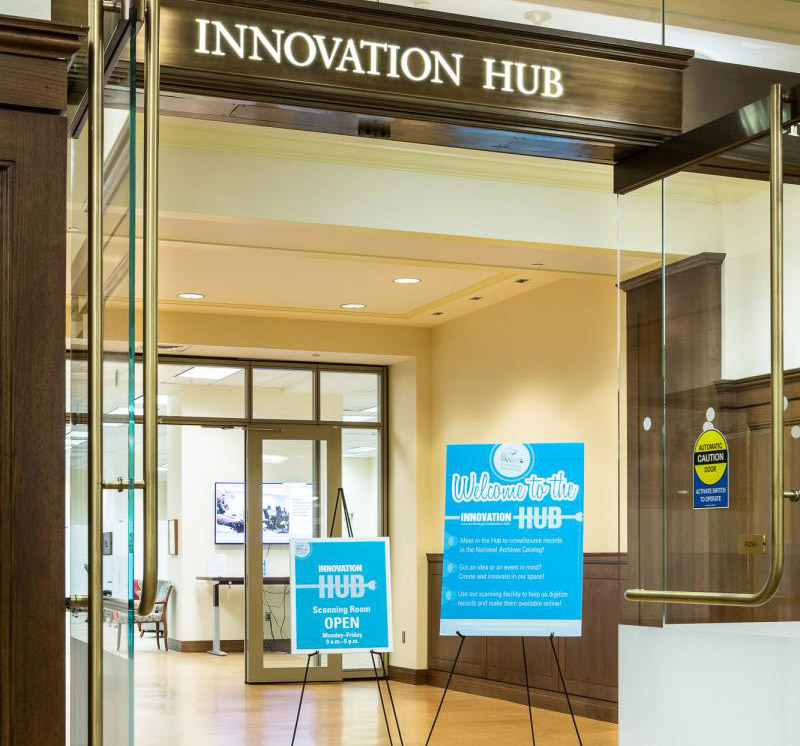 Welcome to the National Archives' Innovation Hub.
We are located at the National Archives at Washington, DC.
Learn how the Hub fits into the overall mission of the National Archives
Projects

You can also help us out by scanning some documents from our various projects. Help us make our records more accessible.
Citizen Archivist Dashboard

Find out how you can tag and transcribe historical records online. You can help us make our historical records more easily searchable.