Day of Infamy Address
President Franklin Roosevelt issued a national call to arms on the day after the Japanese bombed Pearl Harbor in Hawaii. He expressed outrage at Japan and confidence in the "inevitable triumph" of the United States. On December 8, 1941, the United States declared war against Japan; on December 11 Germany and Italy declared war against the United States.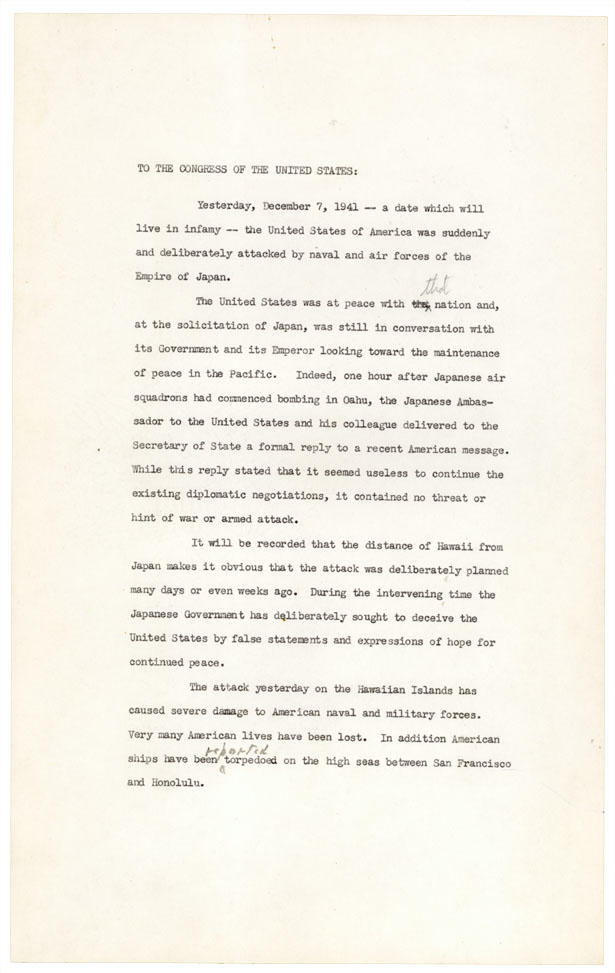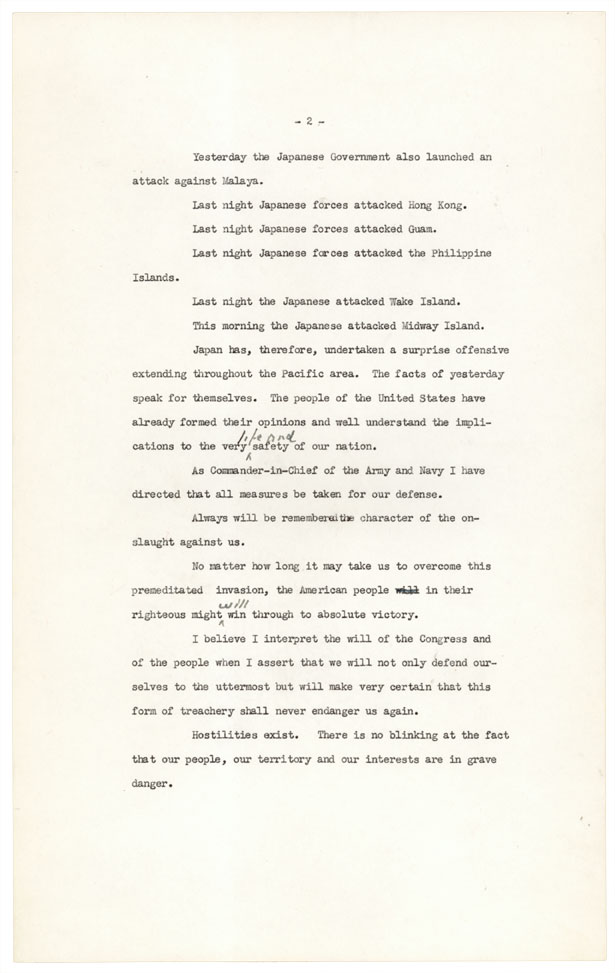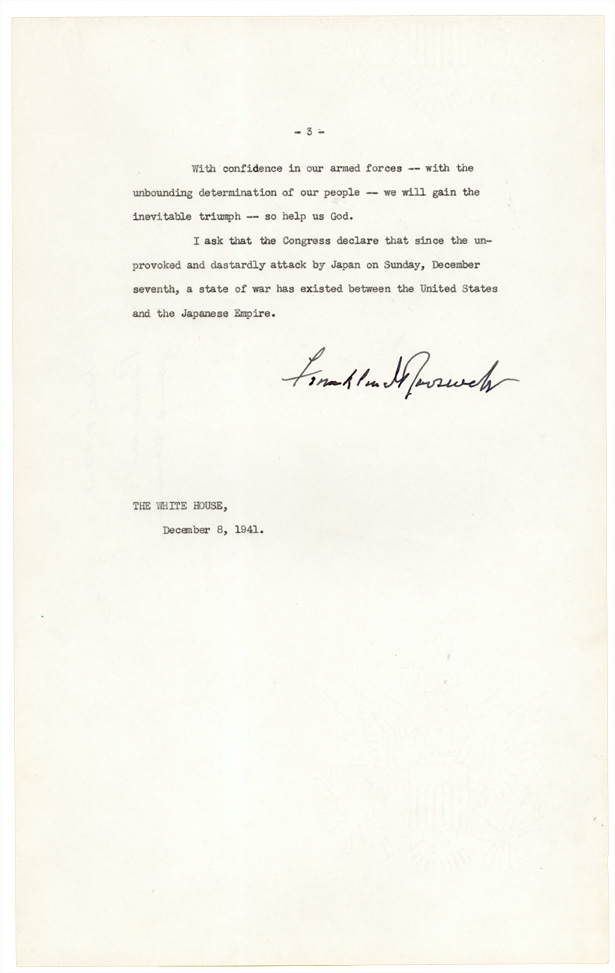 President Roosevelt's "Day of Infamy" Address, December 8, 1941; Records of the U.S. Senate (Record Group 46)
---
If you have problems viewing these images, please contact legislative.archives@nara.gov.