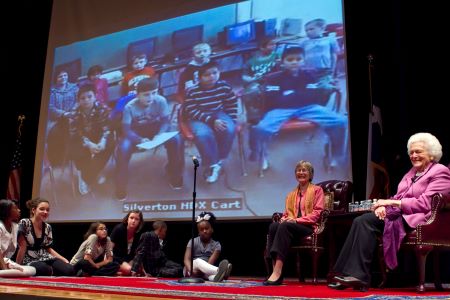 Education Resources
Presidential Libraries offer programs that provide different perspectives on history and the Presidency. The Libraries offer everyone opportunities to learn about our Presidents' leadership.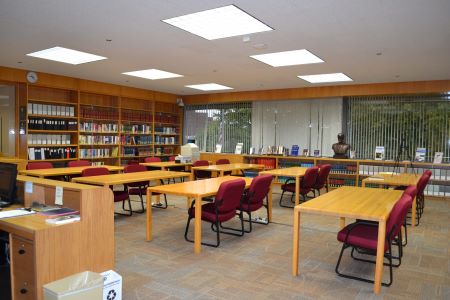 Our Records
Every day the President, the Vice President, and their staff generate thousands of textual, electronic, and audiovisual records that can provide insight into the issues confronting our nation.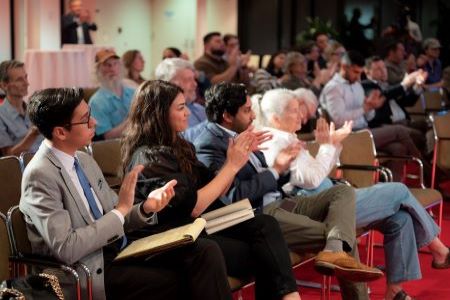 Events
Explore the history of our nation at the Presidential Libraries! See, hear, and participate in the events that changed our lives and made us who we are as a nation. Find virtual and in-person events to attend
Exhibits

Presidential Libraries offer thought-provoking and entertaining permanent exhibits that use these artifacts, as well as documents, photographs and film, to immerse you in the sights and sounds of the past and to introduce you to the people, places, and events that shaped the Presidents' lives.
Featured: Presidential Archives Podcast

Listen to the voices of the Presidents! In these historical clips from the Libraries' collections, you'll hear Presidents Hoover, Roosevelt, Truman, Eisenhower, Kennedy, Johnson, Nixon, Ford, Carter, Reagan, Bush, and Clinton speak both publicly and privately about issues of their day.
Presidential Libraries
The Presidential Library system is composed of fifteen Presidential Libraries. These facilities are overseen by the Office of Presidential Libraries. Presidential Libraries are archives and museums, bringing together the documents and artifacts of a President and his administration and presenting them to the public for study and discussion without regard for political considerations or affiliations. Read more about Presidential Libraries.