The Student Nonviolent Coordinating Committee (SNCC)
In the early 1960s, young Black college students conducted sit-ins around America to protest the segregation of restaurants. Ella Baker, a Civil Rights activist and Southern Christian Leadership Conference (SCLC) official, invited some of those young Black activists (including Diane Nash, Marion Barry, John Lewis, and James Bevel) to a meeting at Shaw University in Raleigh, North Carolina in April of 1960. From that meeting, the group formed the Student Nonviolent Coordinating Committee (SNCC). It was made up mostly of Black college students, who practiced peaceful, direct action protests. Ella Baker recommended that the group keep its autonomy and to not affiliate itself with the SCLC or other civil rights groups.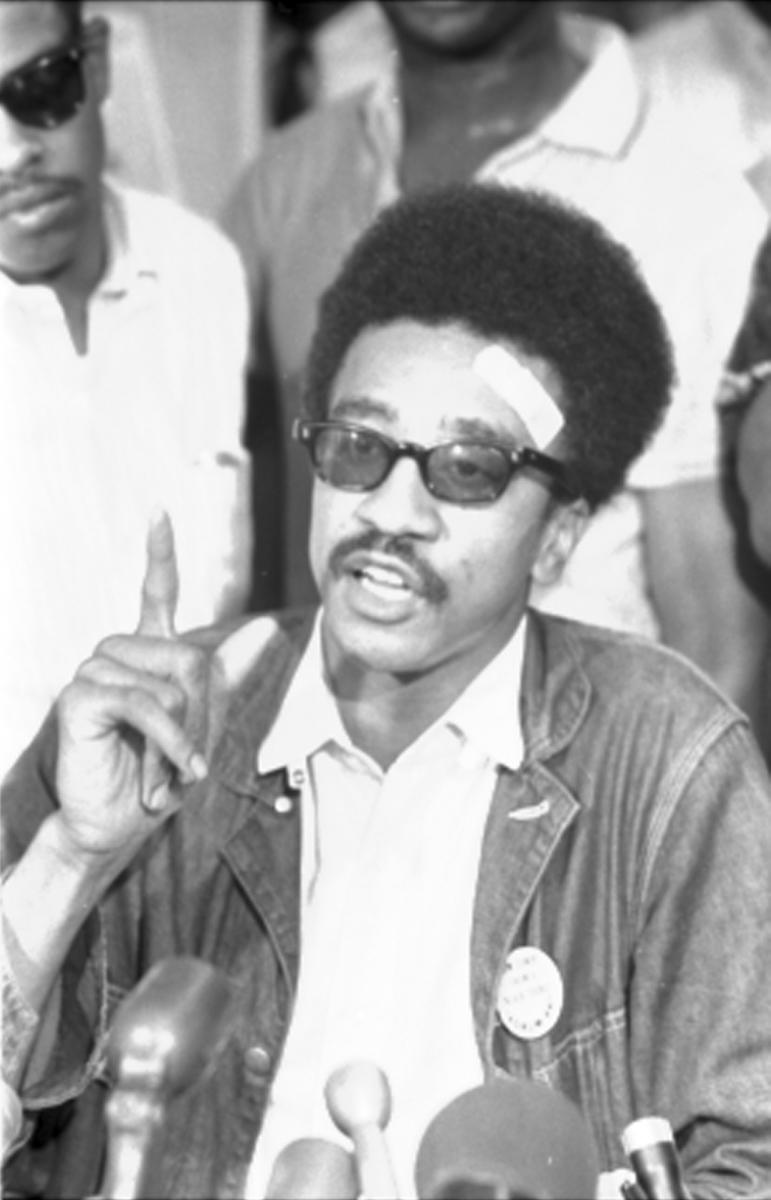 H. Rap Brown speaking at a SNCC news conference (Library of Congress)
SNCC participated in several major civil rights events in the 1960s. One of the earliest was the Freedom Rides in 1961. Members of SNCC rode buses through the South to uphold the Supreme Court ruling that interstate travel could not be segregated. They faced violent acts from the Ku Klux Klan and law enforcement, and many members were jailed. In 1962, SNCC embarked on a voter registration campaign in the south as many believed that voting was a way to unlock political power for many African Americans. Many SNCC members again dealt with violence and arrests. The Freedom Summer of 1964 saw SNCC focus its efforts in Mississippi. Voter registration campaigns were the primary focus for SNCC members in Mississippi, and their efforts gave momentum for the Voting Rights Act of 1965.
In 1966, Stokely Carmichael was elected chairman of the organization. His more militant and anti-white agenda went against the original mission of the Committee. After Stokley left the Committee, Hurbert "Rap" Brown became the leader of SNCC in May 1967 and further alienated whites as Brown formed an alliance between SNCC and the Black Panther Party. In July 1967, with the expulsion of white members, SNCC's annual income decreased dramatically. In 1970, SNCC lost all 130 employees and the majority of their branches. By 1973, the Student Nonviolent Coordinating Committee no longer existed.
Prominent Members/Events of the Student Nonviolent Coordinating Committee
Resources