Mary Church Terrell (September 23, 1863 - July 24, 1954)
Mary Church Terrell was a civil rights and women's rights activist. She was born on September 23, 1863 in Memphis, Tennessee. She was one of the first African American women to attend Oberlin College in Ohio, earning an undergraduate degree in Classics in 1884, and a graduate degree in Education in 1888. Terrell taught at Wilberforce College in Xenia, Ohio, and then relocated to Washington, DC in 1887 to teach at the M Street High School.
Terrell was heavily involved in the Black Women's Club Movement. She served as the first president of the National Association of Colored Women (NACW), an organization that fought for voting rights and equal rights with the motto "lifting as we climb." Terrell was also instrumental in the founding and advancement of the National Council of Negro Women (NCNW), National Association for the Advancement of Colored People (NAACP), National Association of College Women and Delta Sigma Theta Sorority, Incorporated. Throughout her club involvement, Terrell continued educating pupils at the now renamed Dunbar High School, and was appointed superintendent of the school in 1895.
Terrell was a notable Black leader in the suffragettes movement, as well as the civil rights movement during the first part of the twentieth century. She advocated and wrote many articles and poems in major publications and newspapers on the topics of race, gender, and promoting the Club Movement, often using the pen name Euphemia Kirk. Her most influential works include A Colored Woman in a White World and "What it means to be Colored in the Capital of the United States." In 1950, Mary Church Terrell was involved in a successful lawsuit that led to the desegregation of DC area restaurants. She also succeeded in pushing her local chapter of American Association of University Women (AAUW) to allow African Americans to join its association.
Mary Church Terrell died in 1954 at the age of 90, in Highland Beach, Maryland.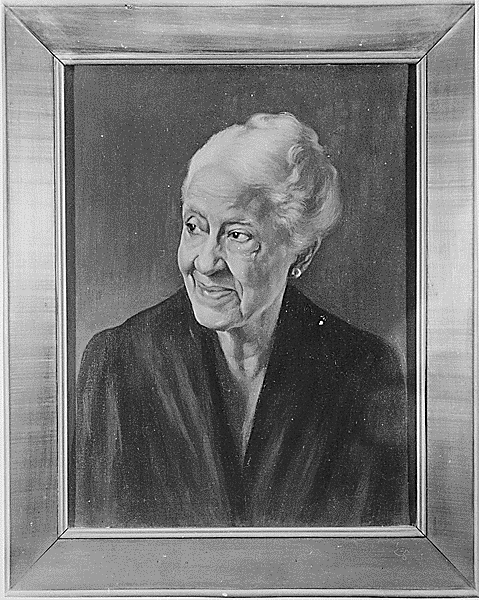 Search the Catalog for Records relating to Mary Church Terrell Social Networks and Archival Context - Mary Church Terrell
Unceasing Militant: The Life of Mary Church Terrell with Alison M. Parker, Dec 17, 2020