OSS Records
About the Records
Before World War II, intelligence activities in the United States were mostly carried out by the Department of State, the Office of Naval Intelligence (ONI), and the War Department's Military Intelligence Division (MID). Hoping for greater coordination of intelligence activities, as well as a more strategic approach to intelligence gathering and operations; on July 11, 1941, President Franklin Roosevelt appointed William J. Donovan to head a new civilian office attached to the White House, the Coordinator of Information (COI). The COI was charged with collecting and analyzing information which may have had bearing upon national security, correlating such information and data, and making this information available to the President, authorized departments, and authorized officials of the government. The COI operations duplicated, but did not necessarily replace, functions carried out by the State Department, ONI, and MID.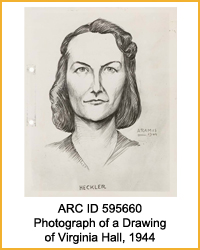 After the start of World War II, Donovan worked with the newly created Joint Chiefs of Staff (JCS) to place the COI under JCS control; while preserving COI autonomy, and gaining access to military support and resources. On June 13, 1942, the COI became the Office of Strategic Services (OSS). The OSS gathered intelligence information about practically every country in existence, but was not allowed to conduct operations in the Pacific Theater, which General Douglas MacArthur claimed as his own. J. Edgar Hoover of the Federal Bureau of Investigation (FBI) and Nelson Rockefeller, the Coordinator of Inter-American Affairs, insisted that the OSS should not operate in the Western hemisphere. For these reasons, the records of OSS covert operations are almost entirely confined to Europe, Asia, and North Africa. The OSS established more than 40 overseas offices during World War II, extending from Casablanca to Shanghai, and from Stockholm to Pretoria.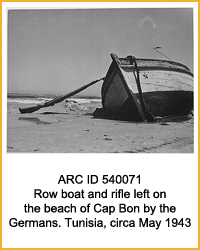 After the OSS was terminated on September 20, 1945, by Executive Order; most records were eventually transferred to two agencies of the Federal government. Approximately 1,700 cubic feet of Research and Analysis Branch records ended up at the Department of State, while more than 6,000 cubic feet of operational records were transferred to what was to become the Central Intelligence Agency (CIA). Note that the CIA was not created until July 26, 1947.
After World War II, a group of OSS veterans in the Strategic Services Unit (SSU) arranged most OSS operational records according to OSS locations, offices, and file categories. For a list of these categories, see the Arrangement of OSS Records.
Provenance of the Records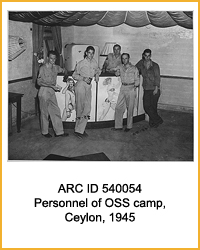 In 1946, the State Department, which had taken over the bulk of Research and Analysis Branch files after the war, began releasing records to the National Archives. The largest series consists of intelligence reports relating to political, economic, military, and morale information about almost every nation on the earth. Each series is arranged by document number. Reports and correspondence sent to the R&A Branch would be assigned the next consecutive number. The records are accessible only though a card index developed by the Central Information Division library.
Finding Aids
In 1947, the CIA assumed custody of OSS operational records that had been arranged by the SSU. After years of use at the CIA, the SSU's original system of arrangement was largely lost, the various series often becoming mixed due to frequent relocation and re-shelving. In 1980, the CIA began transferring OSS records to the National Archives. Records were first reviewed for declassification by the CIA, with sensitive documents withdrawn before transfer. The transfer, processing, and creation of finding aids followed at the National Archives and records were made available to the public. There are folder lists available in paper format in the research room for most of the records accessioned from the CIA's OSS archives. We also have the following RG 226 finding aids available in the research room:
Point of Origin: also displays branch, record type, and associated location (where included)
Branch: also displays record type, point of origin, and associated location
Associated Location: also displays point of origin, branch, and record type
Area: also displays point of origin, branch, record type, and associated location
Code/Project Name: also displays point of origin, branch, record type, and personal name (where included)
Personal Name: also displays point of origin, branch, and record type
Notes: also displays point of origin, branch, and record type
Record Type: also displays point of origin, branch, and associated location
Entry: also displays box and folder number, point of origin, area, associated location, code/project name, and personal name
These finding aids are useful, since RG 226 operational files are not arranged in conventional series or entries. A typical RG 226 series of OSS operational records may contain files from a number of different branches and offices. These offices and branches have been listed in scope and content notes of series descriptions. Using the finding aids listed above should aid researchers in identifying specific series, boxes, and folders for research. Taking another step and using existing folder lists should further aid researchers in identifying potentially useful material. For more information about the finding aids, please contact National Archives staff at archives2reference@nara.gov
For More Information About the Records
For a more detailed description of the records, see:
To learn more about the Office of Strategic Services Records: See the Timeline, Organizational Chart, or Selected Images and Maps.
What are people asking on History Hub about World War II records?