Holocaust Remembrance Day

Image of Bronja Meniuk, an orphan of the Holocaust who was granted permission and immigrated to the United States by plane on May 4, 1951.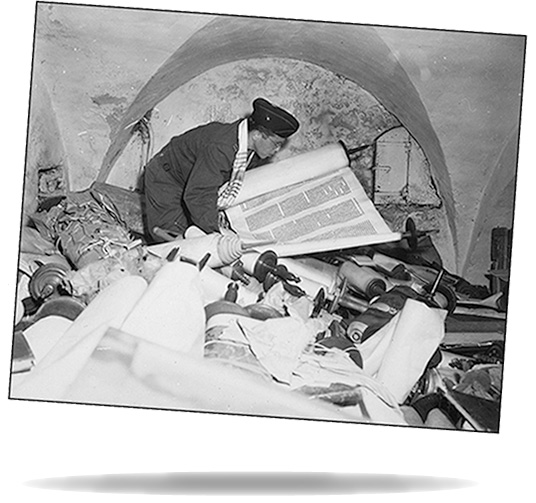 The National Archives is the international epicenter of Holocaust-related research. NARA holds millions of records created or received by the U.S. Government during and after World War II that document Nazi war crimes, wartime refugee issues, and activities and investigations of U.S. Government agencies involved in the identification and recovery of looted assets (including gold, art, and cultural property)—as well as captured German records used as evidence at the Nuremberg International Military Tribunals. We not only hold these records, we provide access to them. Read more about records relating to Holocaust research and view a sampling of the most requested Holocaust-Era images.
Event at the FDR Library
Wednesday, April 27, at 2 p.m.: "Yom HaShoah: Remembering with Resources from the Roosevelt Presidential Library"
Karen Hochhauser of the Dutchess County Jewish Federation discusses the importance of Yom Hashoah to our community and our world with Jeffrey Urbin, Roosevelt Library education. Join the discussion on YouTube, Facebook, and Twitter.
Featured Document Display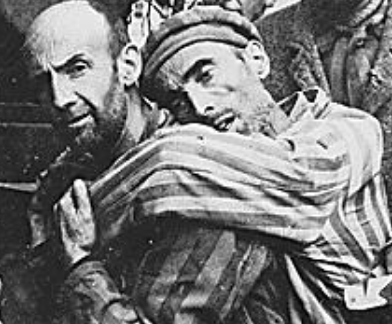 Never Forget: Remembering the Holocaust. By the end of World War II, the Holocaust had claimed the lives of over 6 million Jewish people—nearly two out of every three in Europe. A letter describing the concentration camp at Dachau, Germany, from Harold Porter to his parents is presented in memory of all Jewish victims of the Holocaust and other victims of Nazism.
Online Resource for Teachers