Voting Rights

The U.S. Constitution refers to the election of members of Congress and of the President, but the document adopted in 1787 does not define who may cast those votes. Amendments to the Constitution extended the right to vote in the 19th and 20th centuries.
The 15th Amendment (1870) extended voting rights to men of all races. The 19th Amendment (1920) prohibited the states from denying the vote on the basis of sex. The 24th Amendment (1964) sought to remove barriers to voting by prohibiting a poll tax. And the Voting Rights Act of 1965 secured voting rights for adult citizens of all races and genders in the form of federal laws that enforced the amendments.
---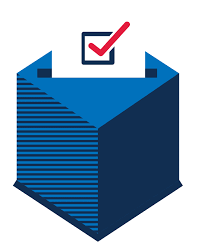 The National Archives supports Executive Order 14019, which promotes access to voting.
Visit Vote.gov for more information.
---
Exhibits
---
Notable Documents
Educator Resources
Blog Posts
Selected Records in the National Archives Catalog
Video Resources