Accessioning Textual Records
Textual Accessioning Overview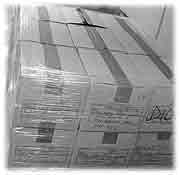 The Annual Move is a regularly scheduled process by which records are moved from the legal custody of federal agencies and physical custody of the Federal Records Centers to the physical and legal custody of the National Archives. Direct Offers are records offered by Federal agencies without NARA prompting. Direct Offers are primarily located at one of the agency's facilities.
For more specific guidance on these types of accessions:
Finding Aid Criteria
All transfers to the National Archives must be accompanied with a finding aid in order to facilitate description and access by NARA staff and the public.
Packaging & Shipping Guidelines
Once your request to transfer records is approved by NARA your textual accessioning point of contact will contact you to discuss the delivery method. If the records are located within 50 miles of the DC-Metro area your records may be eligible for pick up by our Motor Pool.
Generally, the majority of records can be packed in Standard-size record box (14¾" x 12" x9½") for legal- or letter-size files (NSN 8115-00-1178249 available via GSA Advantage).
Please note: Boxes exceeding these dimensions will not fit on NARA shelving. If your records do not fit into a standard box with these measurements please contact your textual accessioning point of contact to discuss alternatives before choosing a different size box.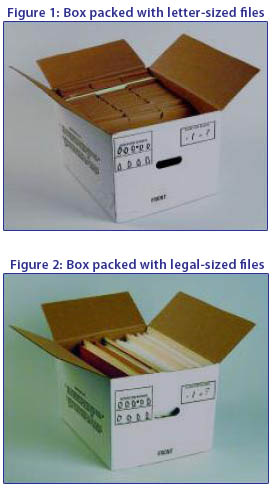 Please use standard containers only. Containers can be ordered from GSA Advantage.
Contact Us
For questions about:
Textual records accessioning at Archives II in College Park, MD
Textual records accessioning at Archives I in Washington, DC
The Annual Move
Appraisal and scheduling
Updated: April 1, 2014