The National Archives at Seattle
About Us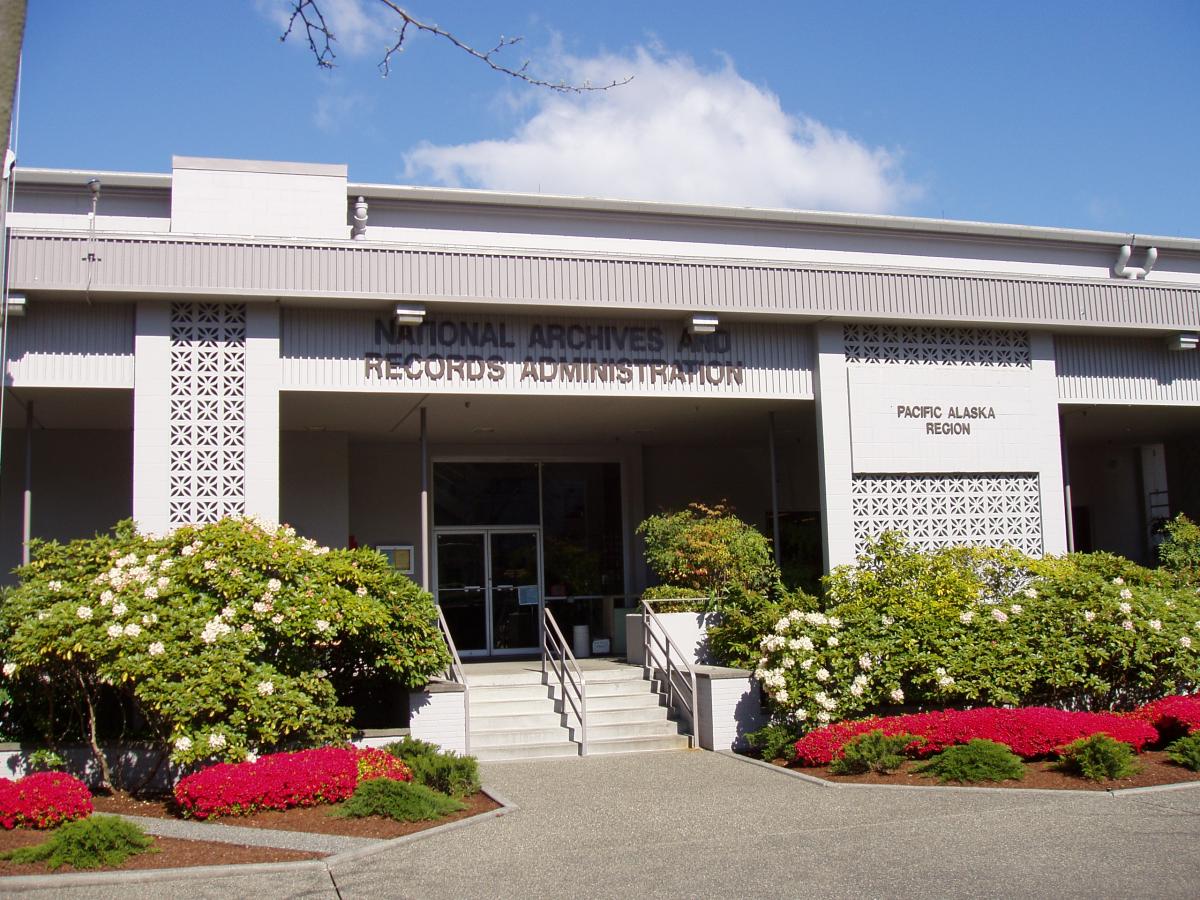 We maintain and provide access to permanent records created by Federal agencies and courts in the following states:
Facility Information
Hours
The research room at the National Archives at Seattle is open by appointment only, Monday thru Friday, 9:00 a.m.-4:00 p.m.
Please email seattle.archives@nara.gov or call 206-336-5132 for a virtual consultation appointment prior to requesting a research visit.
Contact Us
Address:
6125 Sand Point Way NE
Seattle, Washington 98115-7999
Phone: 206-336-5132
Fax: 206-336-5112
Email: seattle.archives@nara.gov
Parking
Parking is available onsite, please park streetside, facing Sand Point Way.