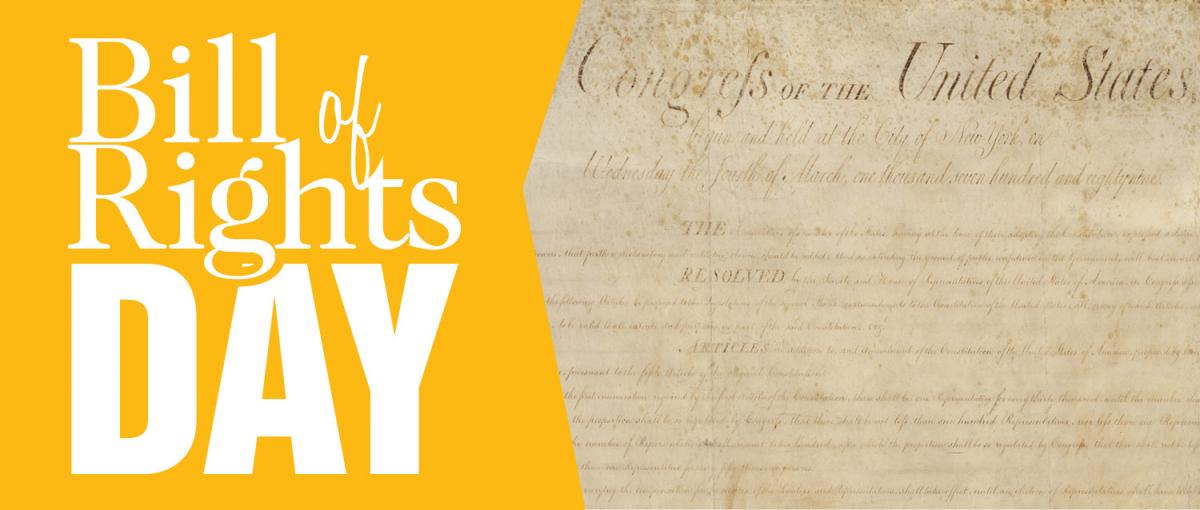 December 15 is designated as Bill of Rights Day. It commemorates the ratification of the first 10 amendments to the U.S. Constitution on December 15, 1791.
"Amending America" Exhibit

Take a virtual tour of our "Amending America" exhibit, which highlights the remarkably American story of how we have amended, or attempted to amend, the Constitution in order to form a nation that more closely mirrors our ideals.

Amending America: How Do We Amend?

This animated short, made for the "Amending America" exhibit, describes how an amendment can be proposed and ratified. It also illustrates how our Founders included Article V, which made the Bill of Rights possible. 

 

I

Why the Bill of Rights?

In celebration of the Amending America" exhibit, a panel discusses the story behind the Bill of Rights, the ratification of the Constitution, and the First Federal Congress. Panelists include Joseph Ellis, Jack Takeover, and Kenneth Bowling.

The Charters of Freedom

On Bill of Rights Day in 1952 the Charters of Freedom—the Constitution, Declaration of Independence, and Bill of Rights went on display together for the first time.