Meet the Director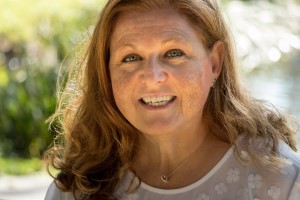 In December 2016, Alina M. Semo became the Director of the Office of Government Information Services (OGIS), the Federal Freedom of Information Act (FOIA) ombudsman's office, which is part of the National Archives and Records Administration (NARA).
Prior to joining OGIS, Ms. Semo served as the Director of Litigation in NARA's Office of General Counsel for two and a half years. Before coming to NARA, Ms. Semo led the FOIA Litigation Unit in the Office of the General Counsel at the Federal Bureau of Investigation (FBI) for over ten years, and also served as an Assistant General Counsel in the Litigation Branch for nearly five years. Ms. Semo began her federal government career as a Department of Justice trial attorney and later senior counsel in the Federal Programs Branch, Civil Division, from 1991 to 1999, and from 1988 to 1991 worked as an associate at Hopkins & Sutter in Washington, D.C.
Ms. Semo holds a Bachelor of Arts degree in Government and Politics from the University of Maryland, College Park, and a Juris Doctor degree from Georgetown University Law School; she is licensed in the District of Columbia and Maryland.