Sunshine Week 2016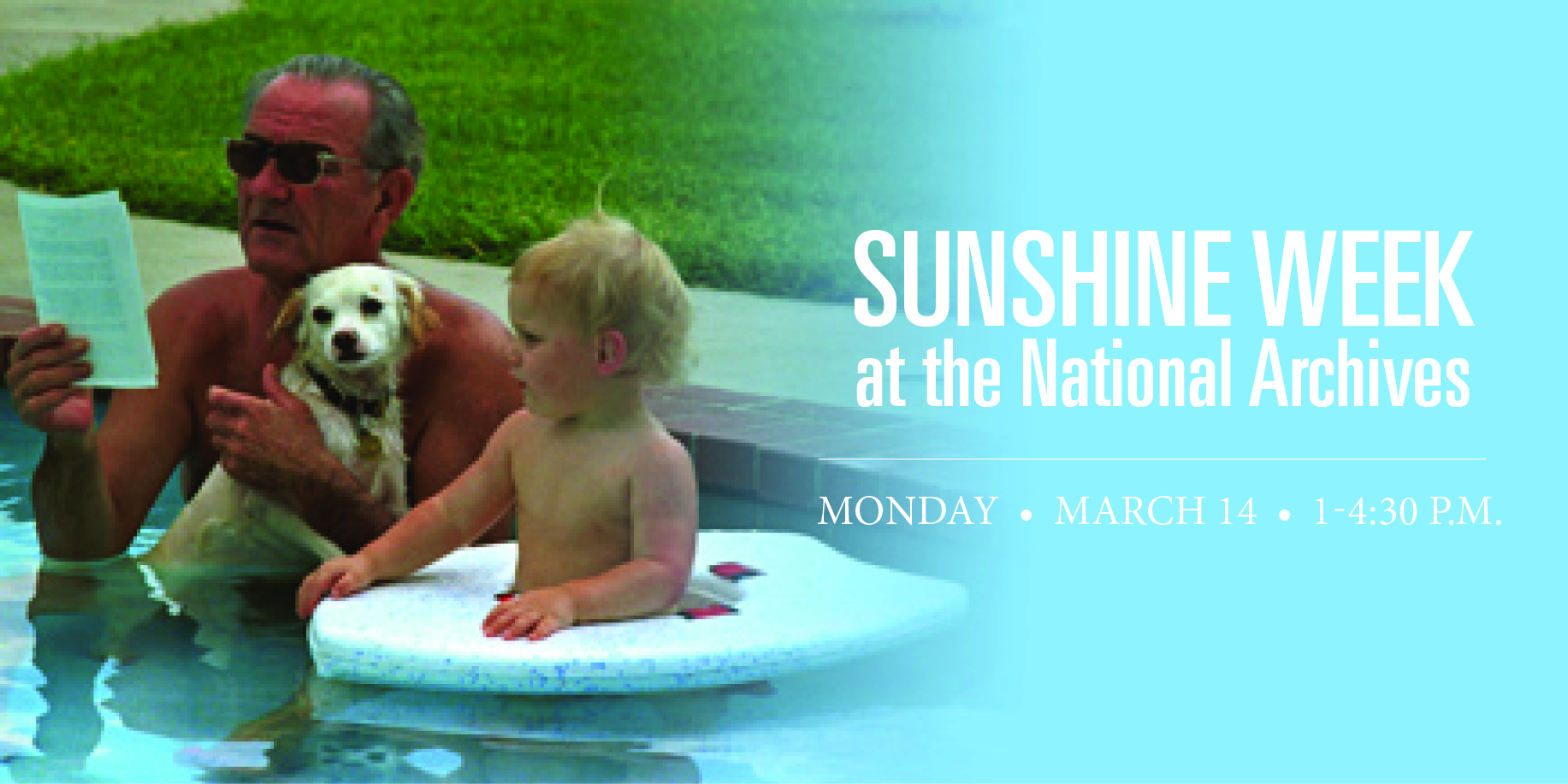 Check out our agenda and watch video of the event
Mark your calendars to join experts in Open Government, technology and the Freedom of Information Act (FOIA) in celebrating FOIA's 50th anniversary and Sunshine Week on Monday, March 14 from 1 - 4:30 pm in the William G. McGowan Theater at the National Archives.
The copy of the FOIA signed by President Johnson will be available for viewing before and for the first portion of the event.
Speakers include Archivist of the United States, David Ferriero, Senator Patrick Leahy, plus experts from the White House Office of Science and Technology Policy, National Archives, Harvard University's Kennedy School of Government, American University, MuckRock, GovTrack, Demand Progress, U.S. Digital Strategy, 18F, and the New America Foundation.
Please enter the event using the Special Events entrance on Constitution Avenue. 
Need more information? Contact Amy Bennett at amy.bennett@nara.gov or 202-741-5782.