Celebrate the 100th Birthday of Betty Ford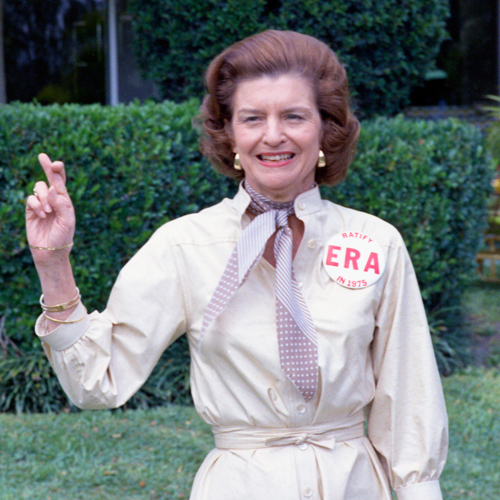 We're celebrating Betty Ford by transcribing her speeches. Transcribing is a way for you to help make National Archives records more searchable in our Catalog. Even the words within typewritten documents are often not picked up by a search in the Catalog. When you transcribe, you type exactly what you see in the document, which then makes that content searchable for you or for the next user.
Check out our Resources page where you can learn How to Tag and Transcribe Records, read our Transcription Tips for examples of documents and for help getting started.
New to our Citizen Archivist program? Learn how to register get started.
Already have a National Archives Catalog account? Start Transcribing!
"Lying in the hospital, thinking of all those women going for cancer check ups because of me, I'd come to recognize more clearly the power of the woman in the White House. Not my power, but the power of the position, a power which could be used to help."