Aerial Photography Reproductions
If you would like to view or scan any photographs, you may wish to visit the Cartographic Research Room, located at 8601 Adelphi Road, College Park, Maryland, where you can view and copy our records. Information about visiting our facility can be found on our website here. If you cannot make it to our facility, you may wish to hire a professional researcher to conduct research and make reproductions on your behalf. Information regarding this research option can be found here.
We have light tables available in our research room to view rolled aerial negative film.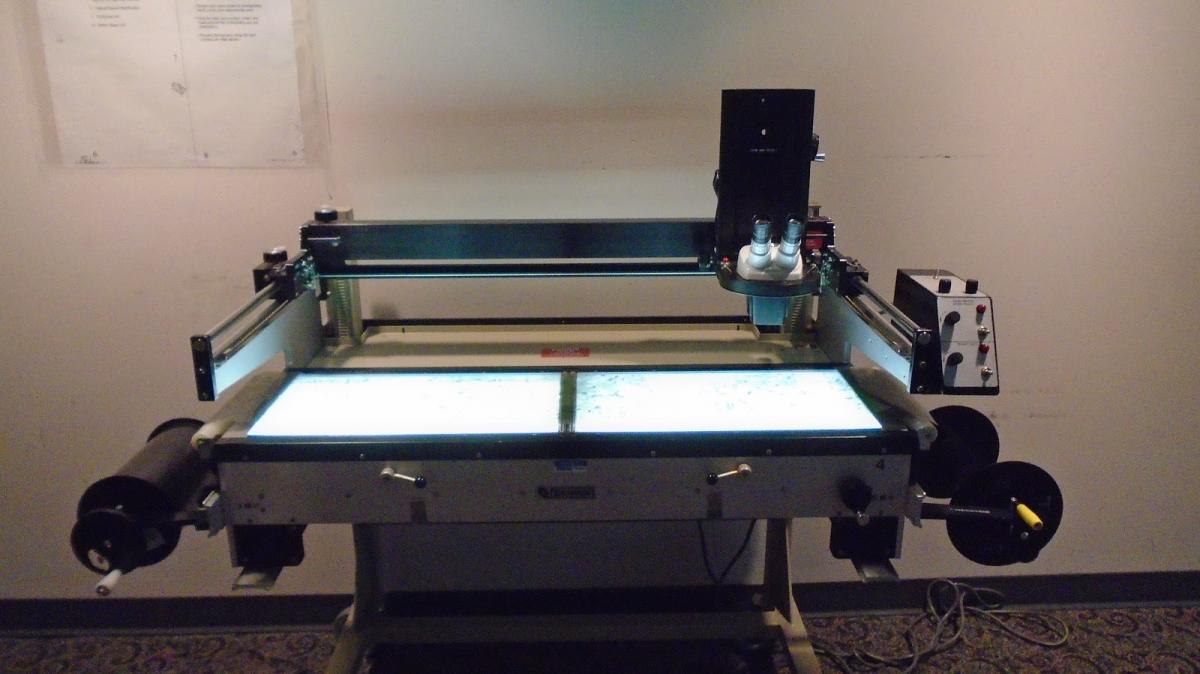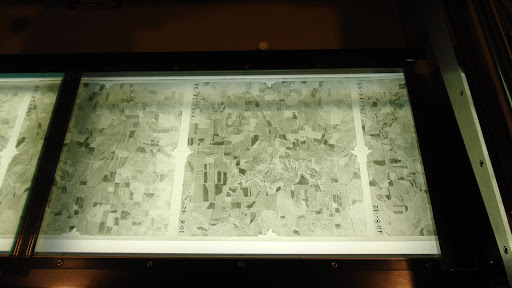 Reproductions of rolled aerial film can be made by taking photographs of the rolled film using privately owned cameras and tripods that can be brought to our facility. Researchers may also bring their own laptop to connect to a flatbed scanner (Epson Expression 11000XL Photo Scanner or Microtek ScanMaker 9800XL Plus) with the capability to make digital scans of rolled aerial film and prints.
Please note that we only have two aerial scanners available and use of these scanners may have to be limited and shared among researchers during your visit. You can also bring personal scanners onsite. Information regarding this option is available here. Rolled aerial scanners require approval from our preservation team prior to use in our research room. We do not have the ability to make any type of printed reproductions of rolled aerial negative film within our facility.
The vast majority of our aerial photographs are original negatives (ON can numbers) located on 9" by 9" rolled acetate film. Due to the unstable nature of acetate film, it has to be stored in climate controlled rooms at temperatures below 40 degrees Fahrenheit at our facility in Lenexa, Kansas. Researchers onsite in our College Park research room may request up to 10 specific cans of aerial film to be shipped to College Park per day. The turnaround time for these shipments is typically three business days before it can be made available for use here in our research room. A small amount of film has been duplicated (typically DN can numbers) onto a more stable polyester film base and is stored onsite for researchers to access at regular record pull times throughout the day.