Sunshine Week 2020
EVENT CANCELLED
The National Archives is committed to the health and safety of our visitors and staff. Regrettably, we must cancel our March 16, 2020
Sunshine Week Program
as the
National Archives has canceled all public events in its Washington, DC, and College Park, MD, facilities through May 3, 2020
because of concerns about COVID-19. For more information, visit the agency's
Cornavirus web page
.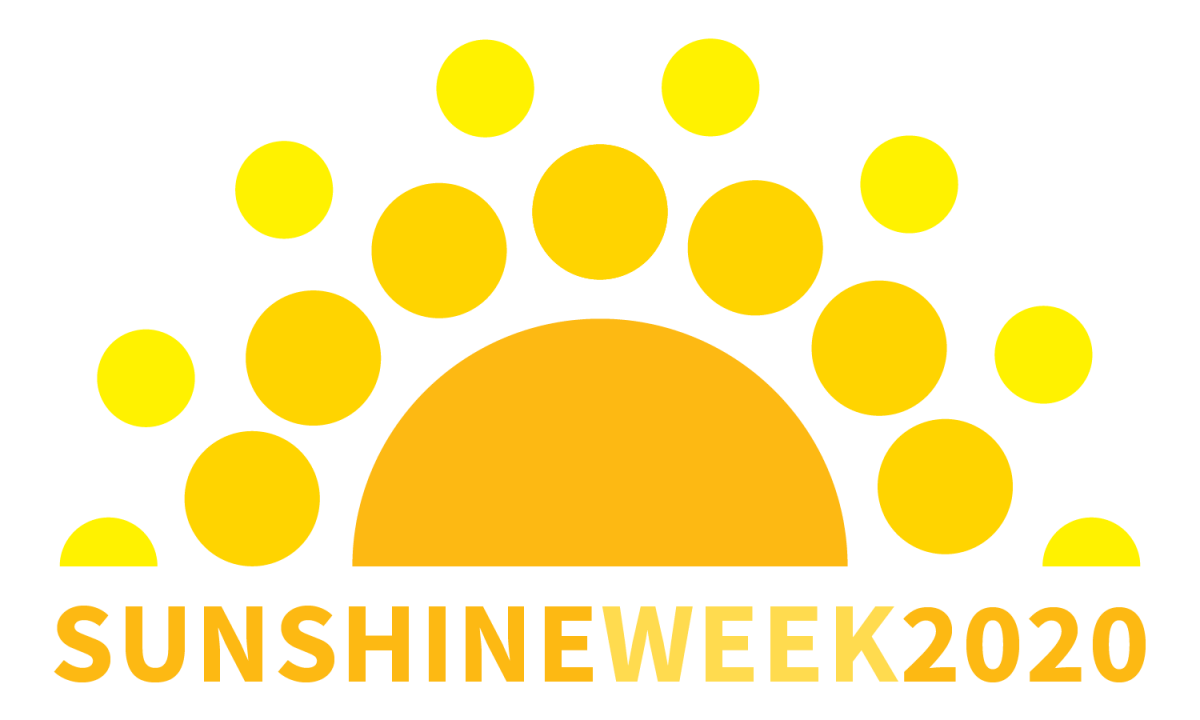 Celebrate Sunshine Week with the National Archives!
Mon, March 16 from 1:00 - 4:00 p.m. (EDT): Sunshine Week Program

The National Archives in Washington, DC
| William G. McGowan Theater
Register to Attend | View Live-stream on YouTube

Please join us for this special event organized by the Office of Government Information Services (OGIS). Archivist of the United States David S. Ferriero will interview Senior Judge Reggie B. Walton, U.S. District Judge for the District of Columbia.

A panel discussion, "The Transparency Landscape," follows. OGIS's Kirsten Mitchell will moderate. Panelists are:

Registration Information: To attend this event in person, you must register via Eventbrite by midnight EDT March 12, 2020. Attendees must enter through the building's Special Events entrance on Constitution Avenue. You will also go through security screening when you enter the building.
Special Accommodations: If you require an accommodation for the meeting (such as a transcript or a sign language interpreter), please send an email to ogis@nara.gov or call 202-741-5770 in advance.
---
You can find other events celebrating Sunshine Week 2020 on the Sunshine Week Organization's Event Calendar and on our blog.