Women's History Month

Suffrage parade in New York City, ca. 1912. View in National Archives Catalog
The National Archives celebrates Women's History Month, recognizing the great contributions that women have made to our nation. Learn about the history of women in the United States by exploring their stories through letters, photographs, film, and other primary sources.
Employee Affinity Groups (EAGs) at the National Archives and Records Administration (NARA) serve as a forum for education, communication, and professional development. During the commemoration of the centennial of the 19th Amendment, members of the National Archives Women's Affinity Group updated NARA's research pages and enlarged the focus on women's rights. Explore the records featured on our Women's Rights page, and view selected images from the National Archives Catalog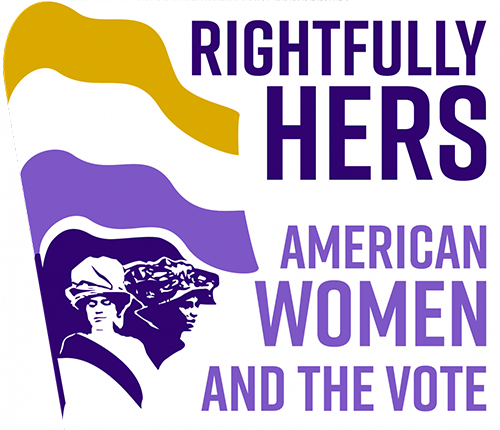 The exhibit Rightfully Hers: American Women and the Vote, created for the 100th anniversary of the 19th Amendment, looked beyond suffrage parades and protests to the often overlooked story behind ratification.
Selected Images