Women's Rights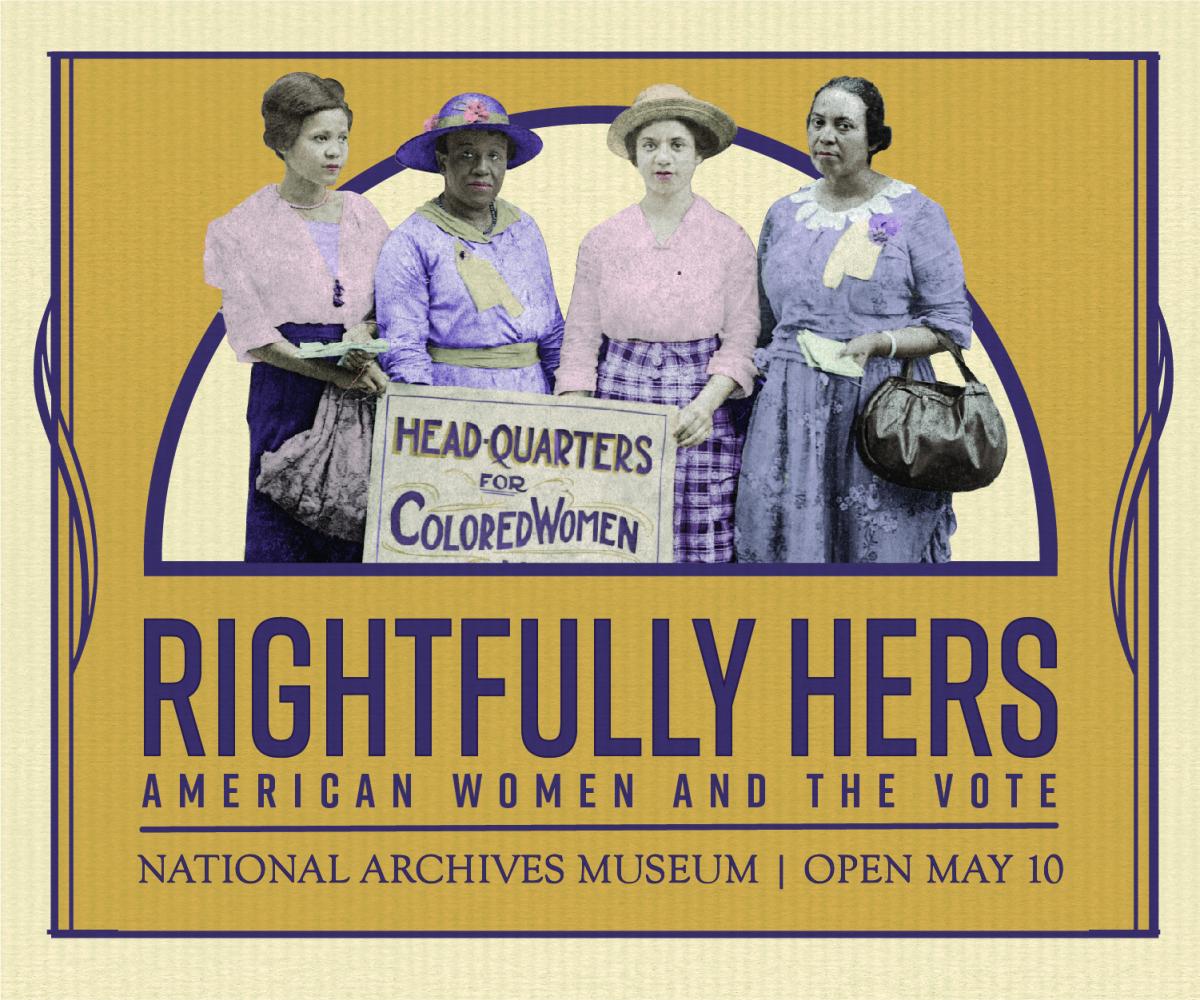 Rightfully Hers: American Women and the Vote exhibit
Lawrence F. O'Brien Gallery
Friday, May 10, 2019 - Sunday, January 3, 2021
701 Constitution Avenue, NW
Washington, DC 20408
Introduction
2019-2020, marks the 100th anniversary of women in the U.S. attaining the right to vote.
The National Archives invites you to browse the wealth of records and information documenting the women's rights movement in the US, including photographs, documents, audiovisual recordings, educational resources, exhibits, articles, blog posts, lectures and events.
---
Timeline
What are people asking on History Hub?