Virtual Programs Newsletter
Issue #6, June 9, 2020
A Message from the Archivist of the United States
This week, we offer a wide variety of ways to connect with our records from the safety of your home. Among these is a fascinating glimpse into the life of Shirley Chisholm, the first African American woman elected to Congress, and also the first African American to run for President.
In addition, you can explore other records related to African American history through our featured online resources page on Archives.gov.
We also offer ways to help transcribe and tag records related to the Chinese Exclusion Era, advice for preserving family histories, online study programs for young learners, and a presentation on America's lighthouses.
Other resources include the Question of the Week on History Hub, World War II records, and video taken by a newsreel cameraman on D-Day.
We hope you find this issue informative and entertaining, as we continue to take measures to stay safe and combat the coronavirus.
Citizen Archivist Missions
Our latest mission invites you to transcribe and tag records related to the Chinese Exclusion Era.
From 1882 to 1943, the U.S. government severely curtailed emigration from China, passing a series of laws whose result was the documentation of international movements of many Chinese nationals. Many records created to implement the Chinese exclusion laws are now in the custody of the National Archives and have been digitized. Please read instructions on the mission page carefully and help us tag, comment on, and transcribe these records for greater access.
Preserving Family History: Get Expert Advice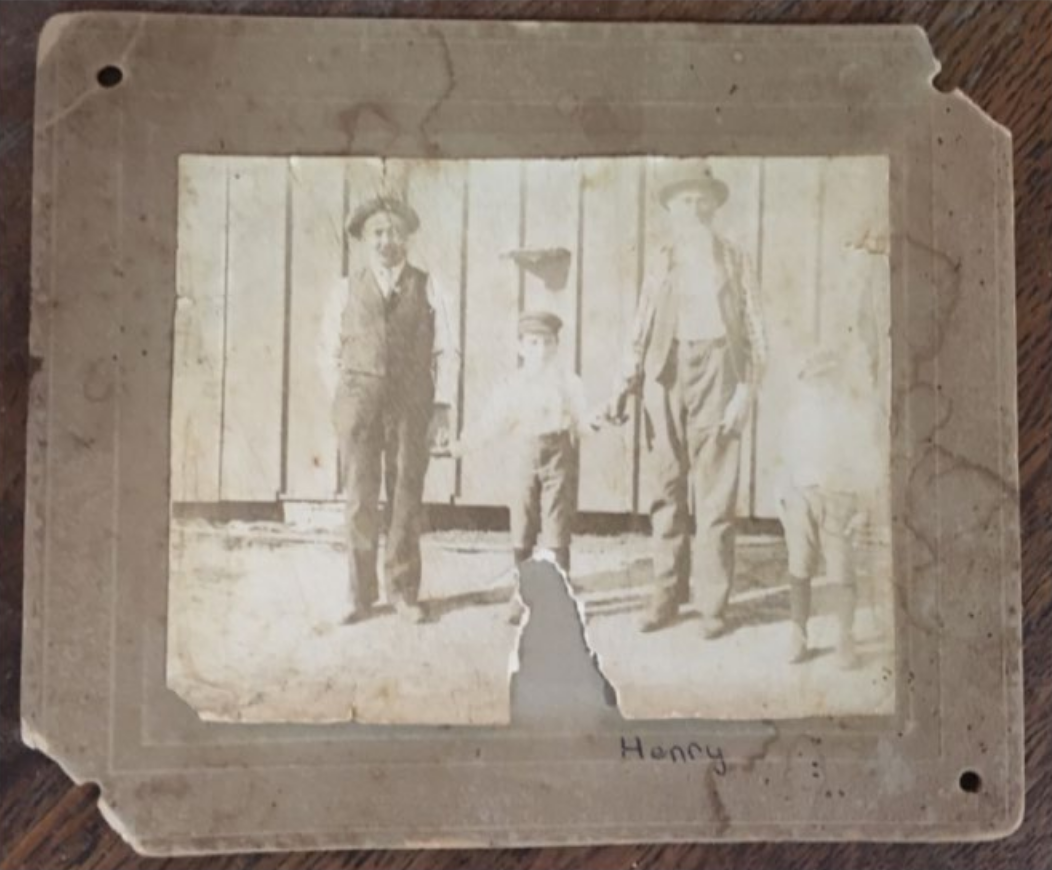 Are you interested in learning to care for your family's records? Simple tips here will help you preserve them. See Preserving Family History for video and more resources to help you save those important family records and mementos.
From the Catalog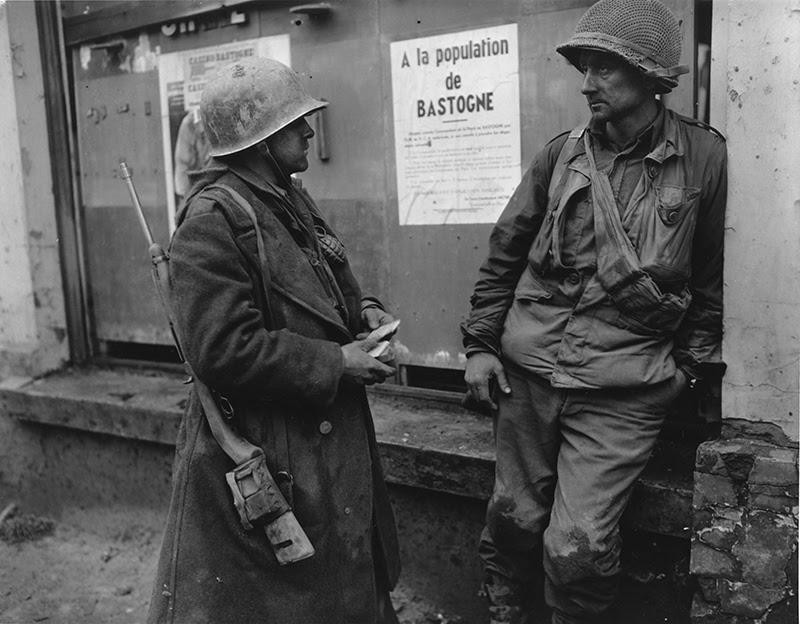 Within the holdings of the Still Picture Branch at the National Archives, you can find personality indexes to aid in the search for specific individuals in the military. Recently added to the National Archives Catalog is a digitized portion of the Army's personality index, covering World War II and the Korean War time period. The index can be useful for locating Army service members as well as notable personalities.
Sufffrage Centennial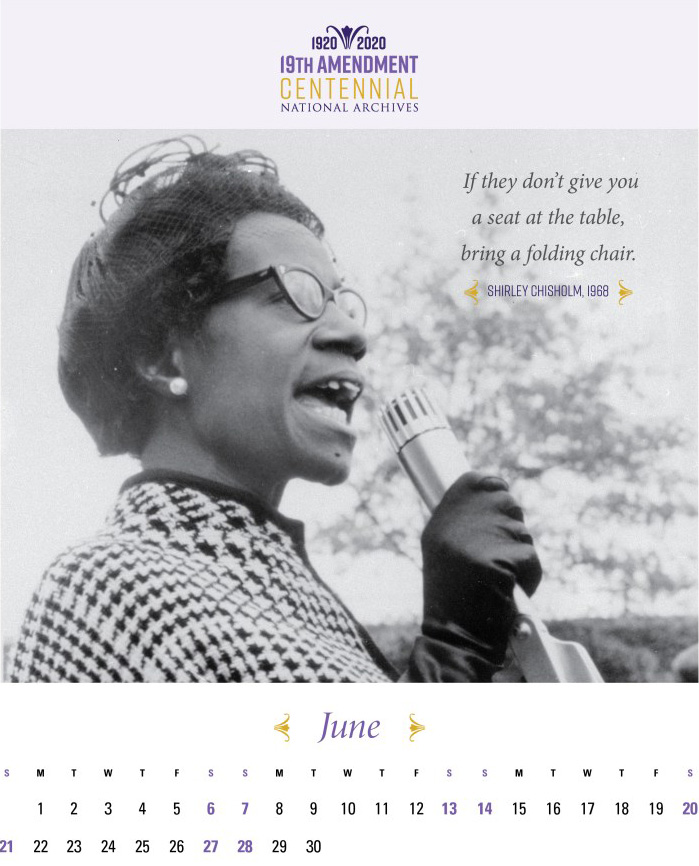 The 2008 Democratic Presidential run was a watershed moment in American politics. For the first time, a woman and an African American man were the front-runners of a major political party for this nation's highest office. Either candidate's election would disrupt the historical succession of white male Presidents. This was not the first time a glass ceiling was shattered in the political arena—long before 2008 there was a remarkable African American woman who attempted to buck the system and run a grassroots campaign for the Presidency. Her name was Shirley Chisholm. Read more on the Pieces of History blog.
African American Research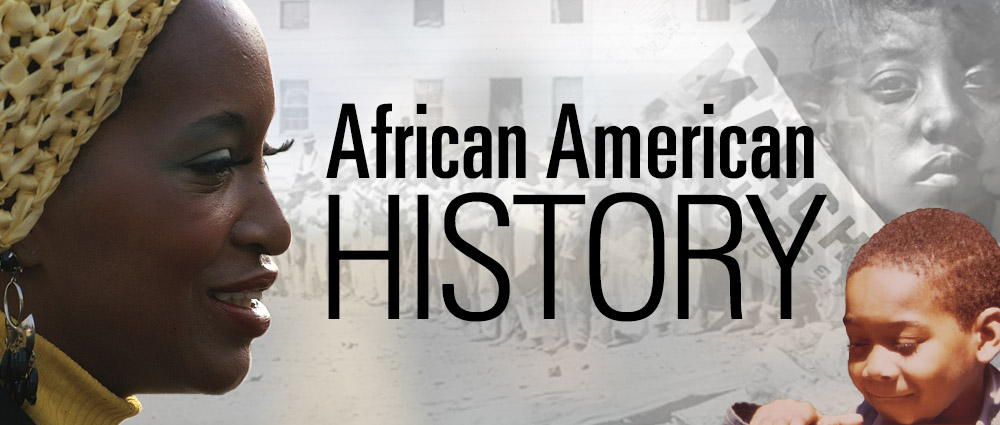 The National Archives holds a wealth of material documenting the African American experience, and highlights these resources online, in programs, and through traditional and social media.
Question of the Week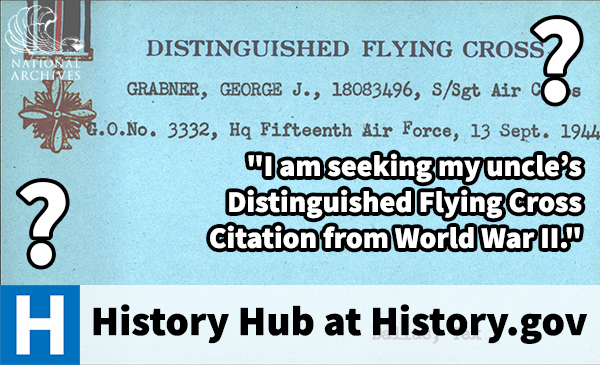 "My uncle was in the Army Air Corps and earned the Distinguished Flying Cross in WWII. I am unable to find the documentation for it. Does anyone have any idea how to find his record?" See the answer to our Question of the Week on History Hub, our crowdsourced platform for history and genealogical research.
Featured Exhibit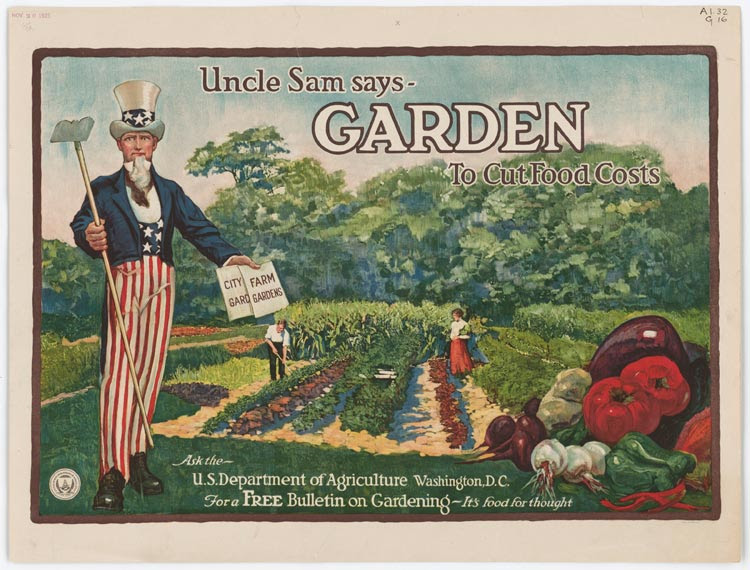 Like other consequential events, the pandemic has altered our relationship with food. Many are spending more time in our kitchens and gardens. During World War I, the U.S. government encouraged Americans to garden to cut food costs. This poster appeared in the 2011 National Archives exhibit, What's Cooking, Uncle Sam? Visit the online exhibit to explore the government's effect on the American diet.
Programs for Students and Families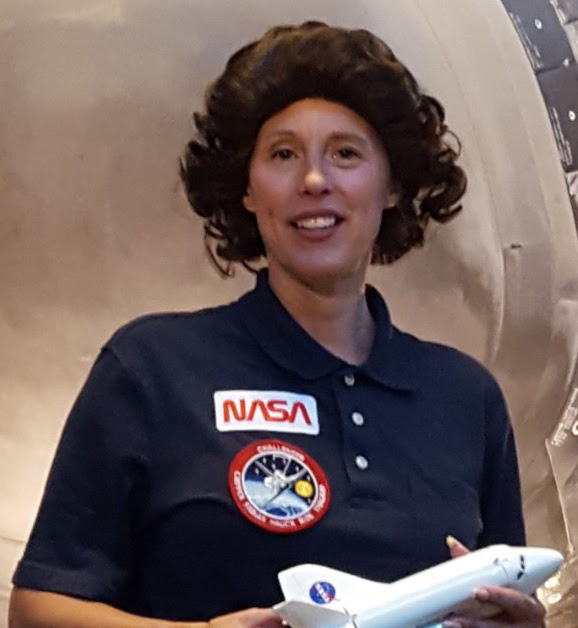 Join us for our Young Learners Program in our National Archives Comes Alive! summer program series:
Thursday, June 18: Meet Sally Ride
Thursday July 16: Meet Amelia Earhart
Thursday, August 20: Meet Elizabeth Cady Stanton.
Advance registration is required for each event. Email education@nara.gov specify which program(s) you'd like to attend to reserve your space. These LIVE performances will begin promptly at 11 a.m. ET.
Public Programs
To celebrate the beginning of summer, author Eric Jay Dolin speaks on his book Brilliant Beacons: A History of the American Lighthouse. This program was recorded in Washington, DC, July 19, 2016.
Research Services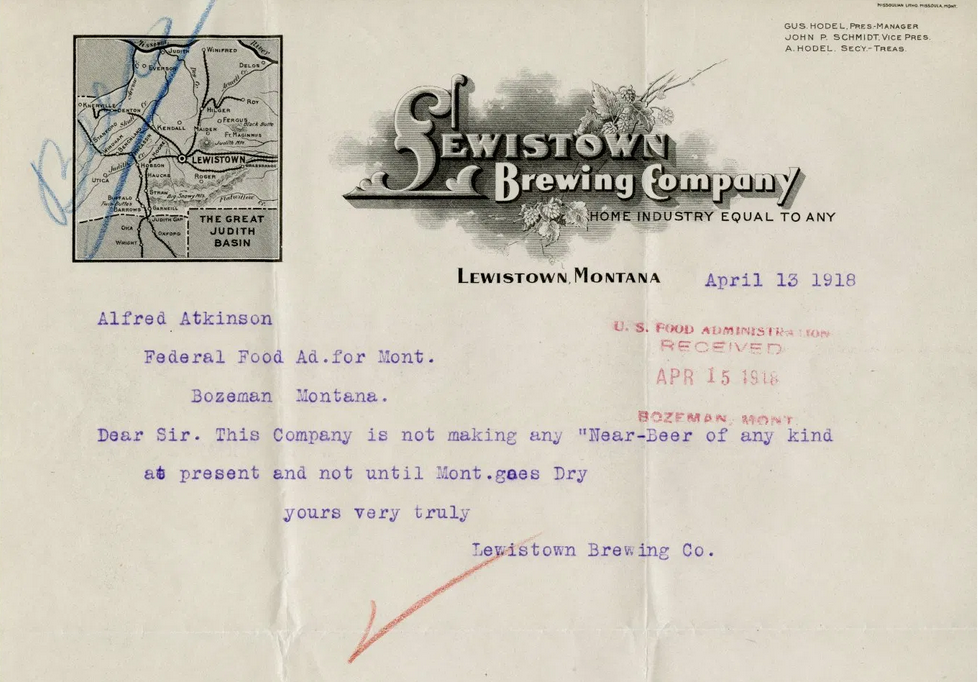 Everything has a history—including what we eat! You can learn about food and beverage history through documents at the National Archives. The Text Message Blog has several posts on the subject. Look at menus, read about the Food and Drug Administration, and explore lots of other topics related to food and drink!& Image Caption: Letter from Lewistown Brewing Co. to Alfred Atkinson, April 13, 1918.
Featured Presidential Library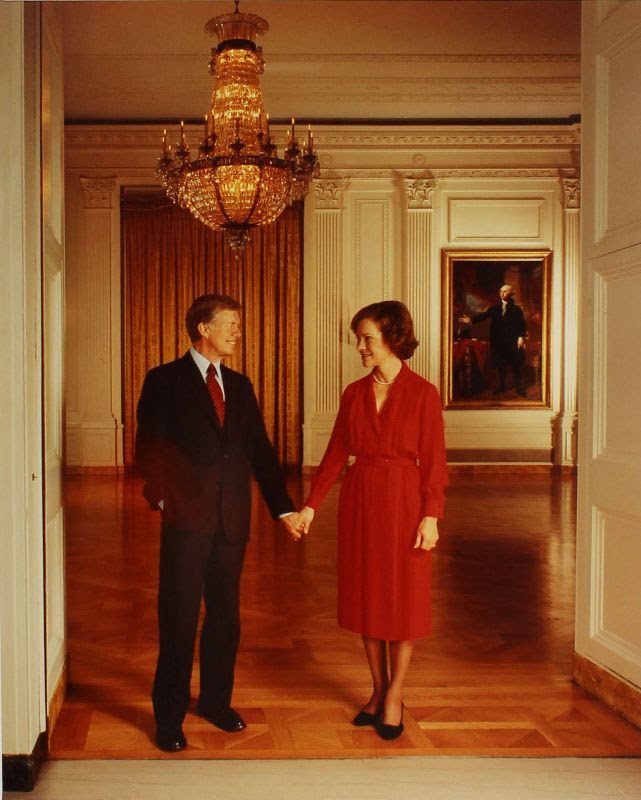 The Jimmy Carter Presidential Library and Museum is always open for virtual tours of the permanent exhibition and the museum grounds.
Learn more about Jimmy and Rosalynn Carter and the Carter administration through our digital library and collection finding aids. Visit our educational resources for lesson plans and activities.
Follow us on social media (Facebook, Instagram, and Twitter) to learn more about our collections and programs including our current collaborative exhibition program "20/20 Visions of Peace."
MoPix Video Selection
A Newsreel Cameraman's View of D-Day
This donated film by newsreel cameraman Jack Lieb was taken while he worked for Hearst's "News of the Day" in Europe during World War II. In addition to the 35mm black-and-white camera used for his newsreel work, Lieb brought his own 16mm home movie camera to shoot color film. Read more in NARA's Unwritten Record blog.
Pop-Up Displays Available
The National Archives, in partnership with the Women's Suffrage Centennial Commission (WSCC), is sharing the story of women's fight for their right to vote with Americans across the country. The National Archives is providing 2,500 free pop-up displays, titled Rightfully Hers, to cultural institutions nationwide in honor of the 100th anniversary of the 19th Amendment and women's constitutional right to vote. Organizations or venues interested in ordering a popup display can sign up here or send questions to popup@nara.gov. Read more on National Archives News.
Featured News Story
Building the 'Digital Reference Revolution' with History Hub
Before the museum doors shut and the buildings emptied of almost all staff in response to COVID-19, there was an online corner of the National Archives that for years has fostered a community that would become even more critical during a pandemic: History Hub.
Visit the Online Store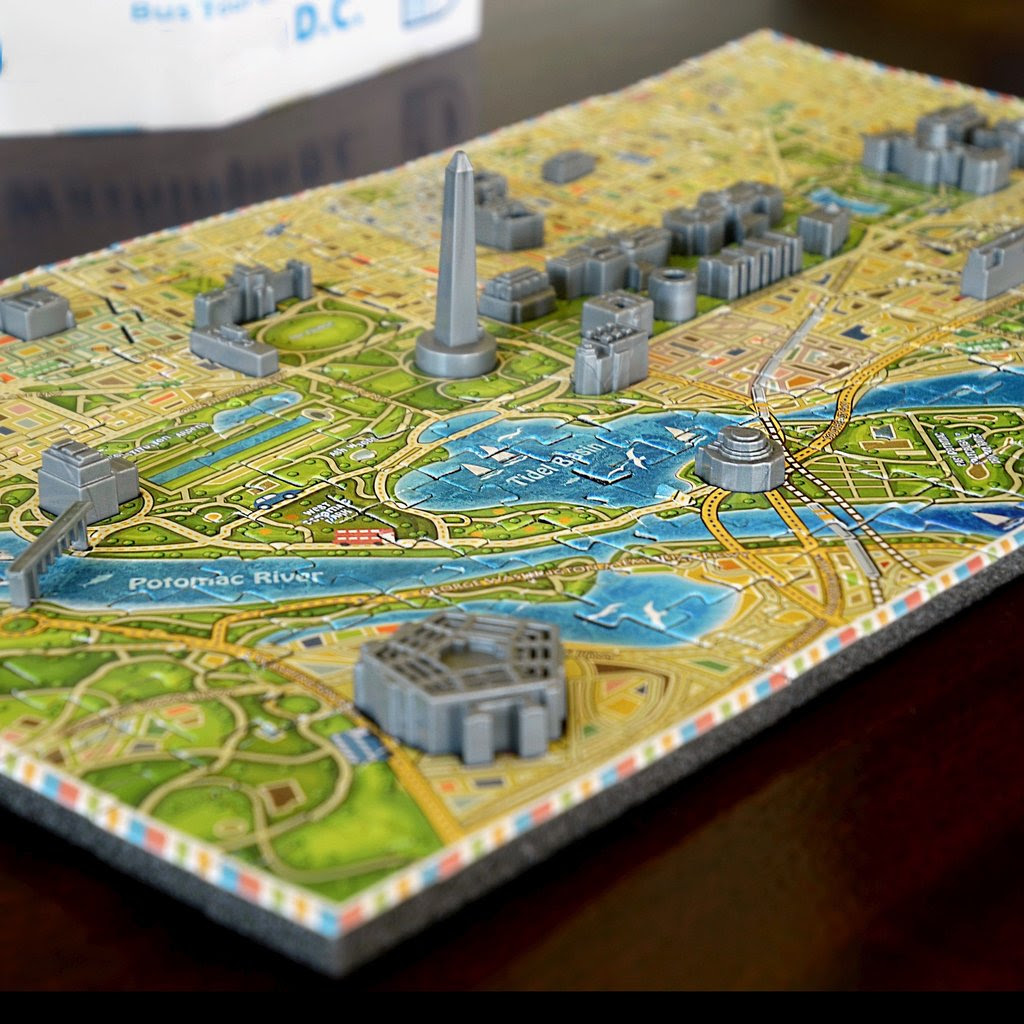 The National Archives Store is full of unique and exclusive products for all history lovers.
Whether you need a fresh game for family night or want to upgrade the home office, you can show off your patriotic pride today.
Shop now and your purchase will help support the National Archives Foundation's mission and more.