Virtual Programs Newsletter
Issue #10, July 28, 2020
A Message from the Archivist of the United States
This week, we are sharing a variety of ways to connect with our records from wherever you are practicing social distancing. If you haven't yet, consider contributing to this week's Citizen Archivist mission.
Family genealogists might find clues in the Alien Files in the records of the INS. We also invite you to participate in our online commemoration of the 19th Amendment via social media. Educators can join a webinar on the 19th Amendment through DocsTeach. Our Question of the Week shares resources related to the Tuskegee Airmen. And, you can spend an Evening with Congressman John Lewis in a video program from June 6, 2013.
There are many other resources to explore, including links from the Barack Obama Presidential Library.
We hope these resources are helpful to you as we continue to take measures to combat the coronavirus.
Public Programs
From June 6, 2013, here is An Evening with Congressman John Lewis. National Public Radio correspondent Scott Simon talked with Congressman Lewis about his service to the nation and his experiences at such monumental events as the Freedom Rides, the SNCC voter registration drives, and the 1963 March on Washington.
Citizen Archivist Missions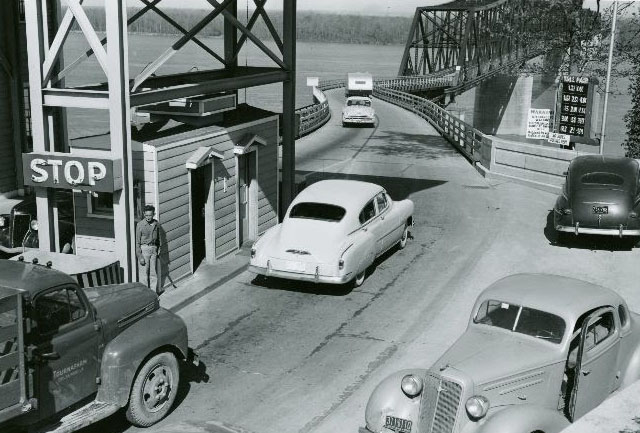 Bureau of Public Roads 1896–1963
Help us tag details and features you find such as vehicles (can you identify the model and make?), highway structures, buildings, tourist cabins and motels, car washes, shopping centers, bus terminals, and parking garages.
Research Family History
Did your immigrant grandmother submit an address report to the post office every year? Did you locate a naturalization record with an Alien Registration Number listed on the Petition for Naturalization? These are clues that the individual might have an Alien File (A-File) created by the Immigration and Naturalization Service. Learn more about A-Files in this blog post.
From the Catalog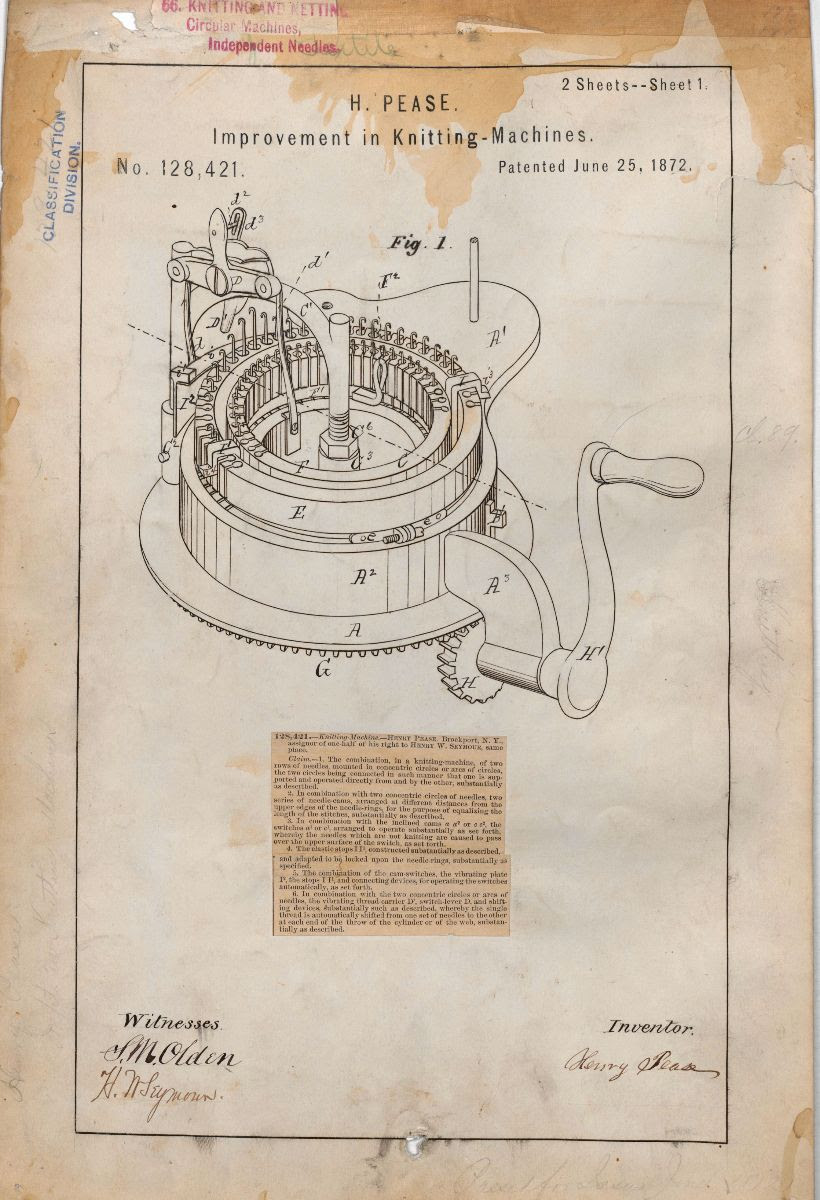 Utility Patent Drawings, 1837–1911
Thousands of new patent drawings were added to this series that consists of patent drawings illustrating proposed inventions of various types of equipment containing mechanical components.
From the mundane to the fantastical, this series includes drawings for a Pencil, a Flying Machine, Improvement in Fishing-Reels, Improvement In Propelling Boats, and a Shoe-Maker's Hammer.
Image caption: H. Pease Improvement in Knitting-Machines, 6/25/1872 National Archives Identifier 177838873.
New on Social Media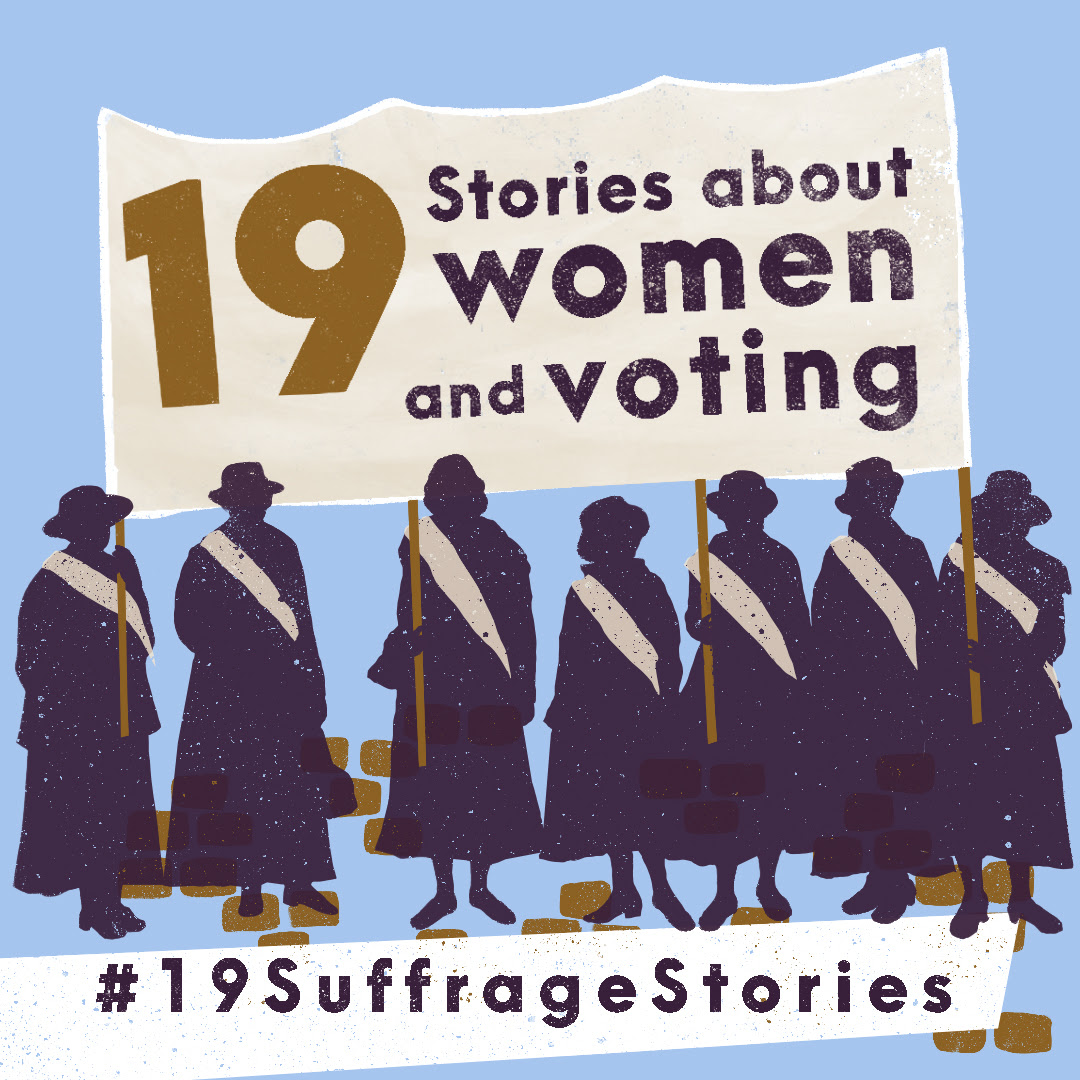 To mark the centennial of the 19th Amendment, the National Archives, Smithsonian Institution, and Library of Congress are collaborating on a social media campaign that will launch on August 3, 2020, and continue through August 26.
Follow #19SuffrageStories on Twitter and Instagram to learn the stories of women who fought for their right to vote, both before and after the passage of the 19th Amendment. Use #19SuffrageStories starting on August 3 to follow our posts!
Question of the Week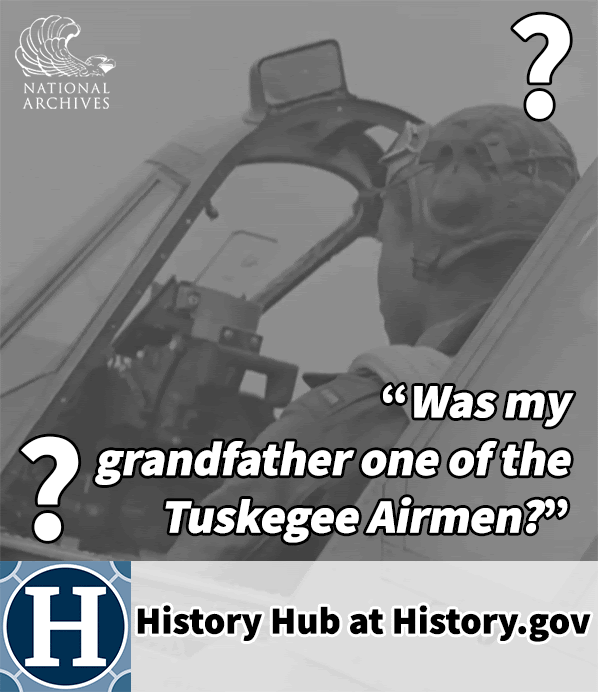 "How can I find out if my grandfather was one of the Tuskegee Airmen? His records were lost in the fire."
Learn where to find military records, films, and other resources on African American units of the U.S. Army Air Forces during World War II, also known as the Tuskegee Airmen, or "Red Tails," in the answer to our Question of the Week on History Hub. History Hub is our crowdsourced platform for history and genealogical research where anyone can ask questions and get answers from archivists and other community members.
Featured Exhibit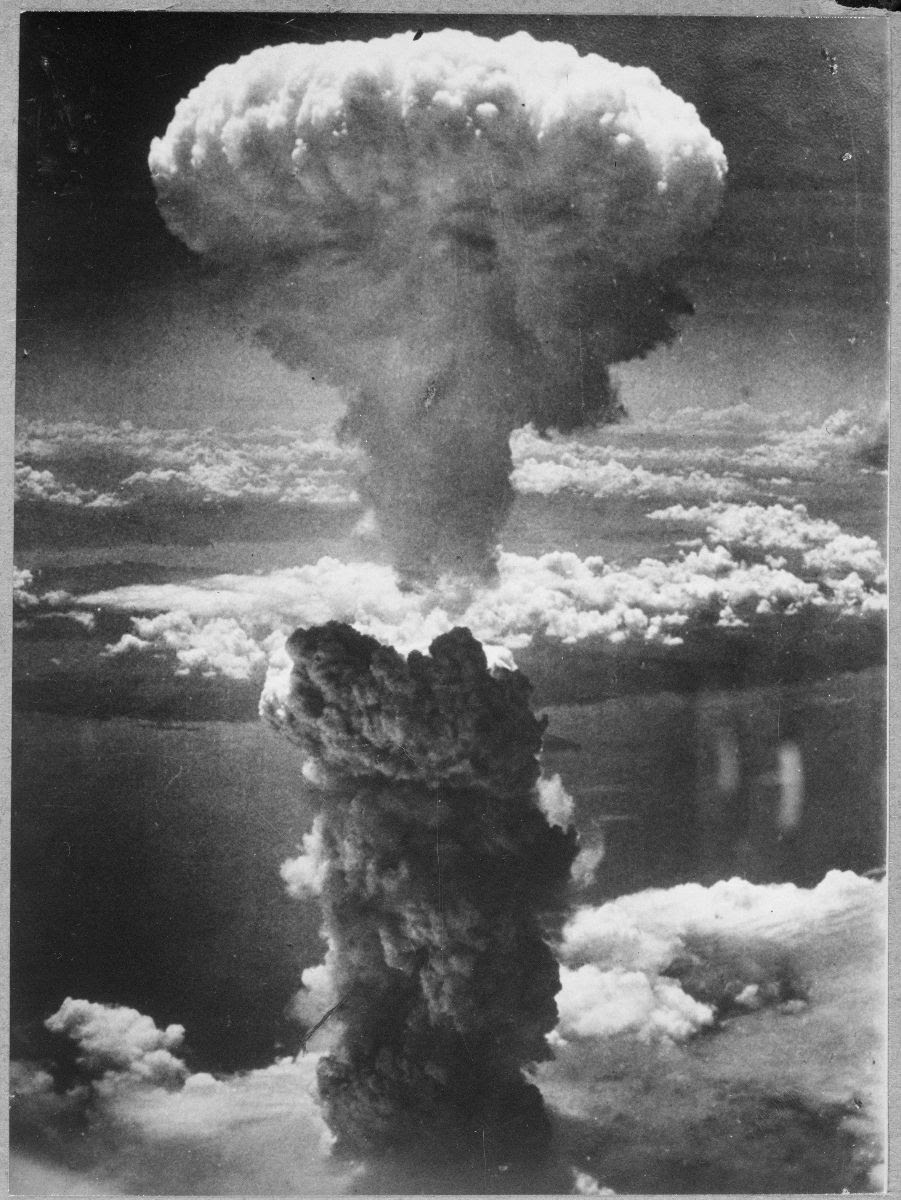 World War II marked the first—and only—wartime use of atomic weapons.
The U.S. bombings of Hiroshima and Nagasaki helped to bring an end to the deadliest war in history, but they also resulted in more than 200,000 Japanese civilian deaths.
The virtual document display 75 Years Ago: The Atomic Bombing of Hiroshima and Nagasaki is one in a series of National Archives exhibits commemorating the 75th anniversary of the end of World War II.
Education Spotlight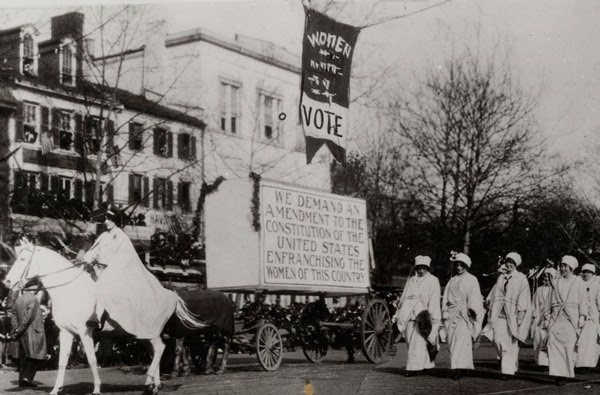 Educators—join us for a free webinar exploring the 19th Amendment on Tuesday, August 18, at noon ET. Discover primary sources for teaching how women organized and fought for suffrage, the amendment process, and the voting rights struggles that persisted after its passage. Register today!
Research Services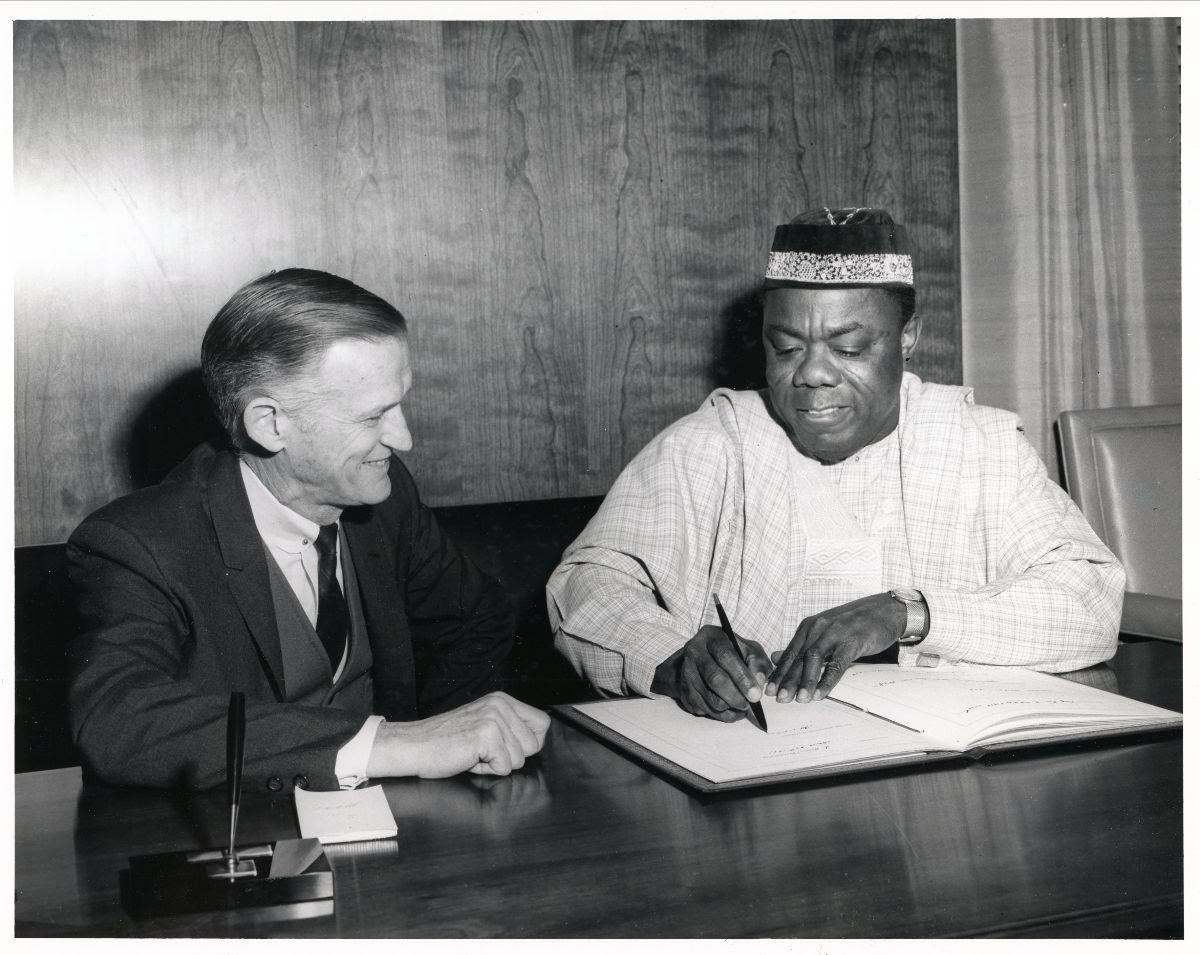 Learn about U.S. Foreign Policy and the Department of State on Archives.gov. You can read an introduction to researching foreign affairs records, learn about the types of documents used by diplomats, and more at the Text Message Blog.

Image caption: Ambassador J.M. Udochi and Peyton Kerr, Deputy Assistant Secretary for Economic Affairs, 3/30/1961, National Archives Identifier 175539795.
Featured Presidential Library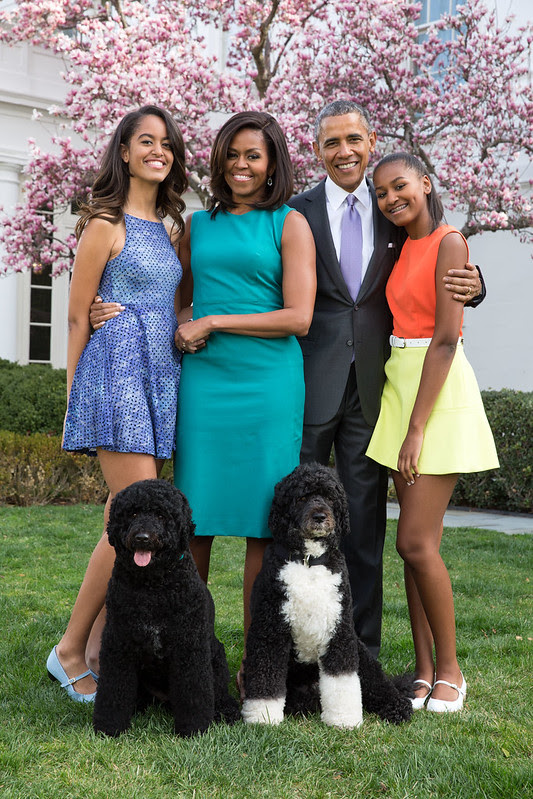 The Barack Obama Presidential Library has many online resources accessible from the comforts of your home.
Take a trip down memory lane with our Interactive Timeline, where nearly every event has related photos and/or video to view. We also host Photo and Video Galleries of the Obamas—including dogs Bo and Sunny! You can also search the first social media Presidency's archive. Learn more about these platforms and their preservation here.
For additional Obama Library resources, follow @obamalibrary on Instagram and search the National Archives Catalog.
MoPix Video Selection
The 6888th Central Postal Directory Battalion was the only all-African American Women's Army Corps (WAC) unit to serve in Europe during World War II, are seen in these U.S. Army Signal Corps films, shot in February and April 1945. The "Six Triple Eight" was featured in a New York Times Magazine article which included NARA photographs and clips from these films. Read more in the Unwritten Record Blog.
Visit the Online Store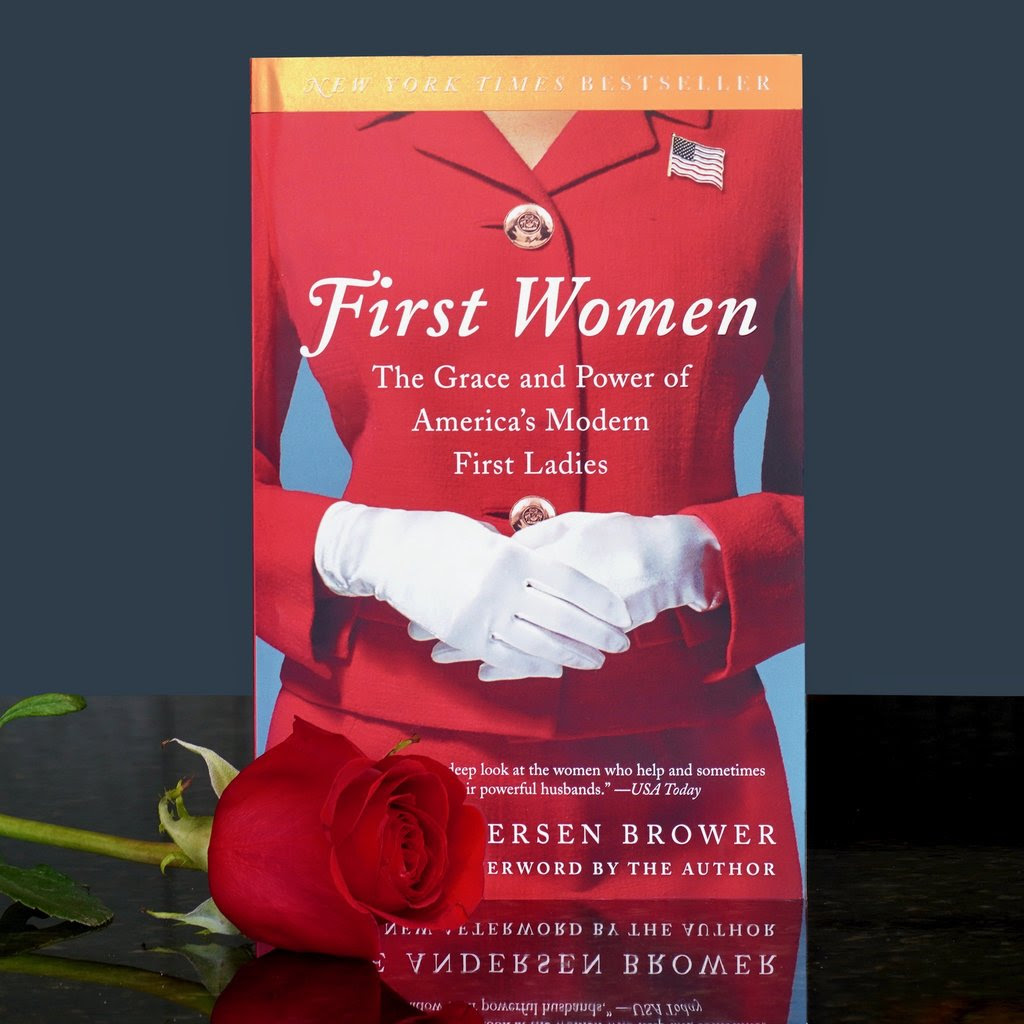 The National Archives Store has a host of brand-new products that will satisfy any history lover.
Find yourself immersed in a new book or enhance your kitchen with a brand new set of plates or mugs. The collection even has toys for kids!
Shop today and your purchase will help support museum exhibits, programs and more.