Virtual Programs Newsletter
Issue #12, August 25, 2020
A Message from the Archivist of the United States
We've had record numbers of Citizen Archivists volunteering their time while working from home to help in transcribing and tagging our nation's records. Thank you for your ongoing assistance in making these records more accessible to all. See our Citizen Archivist Mission to join the work on African American history records.
This week, some the resources our archivists, curators, and others have collected to share with you include family history through visa records and military conscription lists; tour of our exhibit on the history of women's voting rights and the 19th Amendment; professional development webinars for educators and ways to learn more about the American Red Cross.
In addition, there are many other resources to explore, including a visit with the John F. Kennedy Presidential Library and Museum, videos from our Public Programs and Motion Pictures Division, and a blog post from Research Services.
Thank you for your continued support of the National Archives. Please stay safe.
Citizen Archivist Missions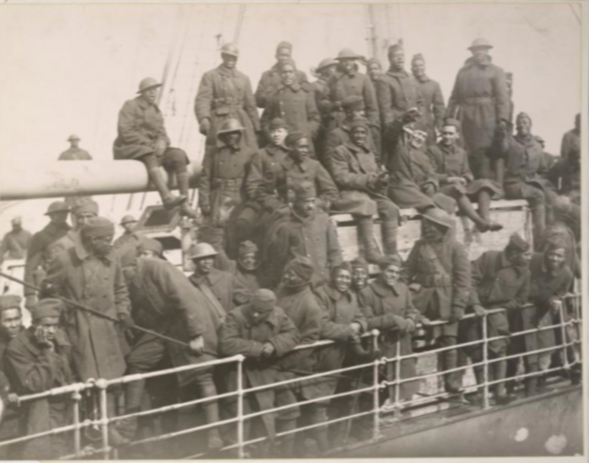 African American History
The National Archives holds a wealth of material documenting the African American experience. Explore our records documenting African American History and help transcribe these records to make them more searchable and discoverable in the Catalog.
New to our Citizen Archivist program? Learn how to register and get started.
Research Family History
Visa Records
Are you working to track down an immigrant who entered the United States in 1914 or later?
Visa records can provide great biographical details, as well as insights into the immigration process.
This blog post provides information about locating Visa Files within NARA's holdings.
For more information, you can visit our Department of State Visa Records page.
Image: Case File for Samuel Schkolnikow, Department of State. U.S. Embassy, China. 9/17/1935–2/28/1979, National Archives Identifier 12028720.
From the Catalog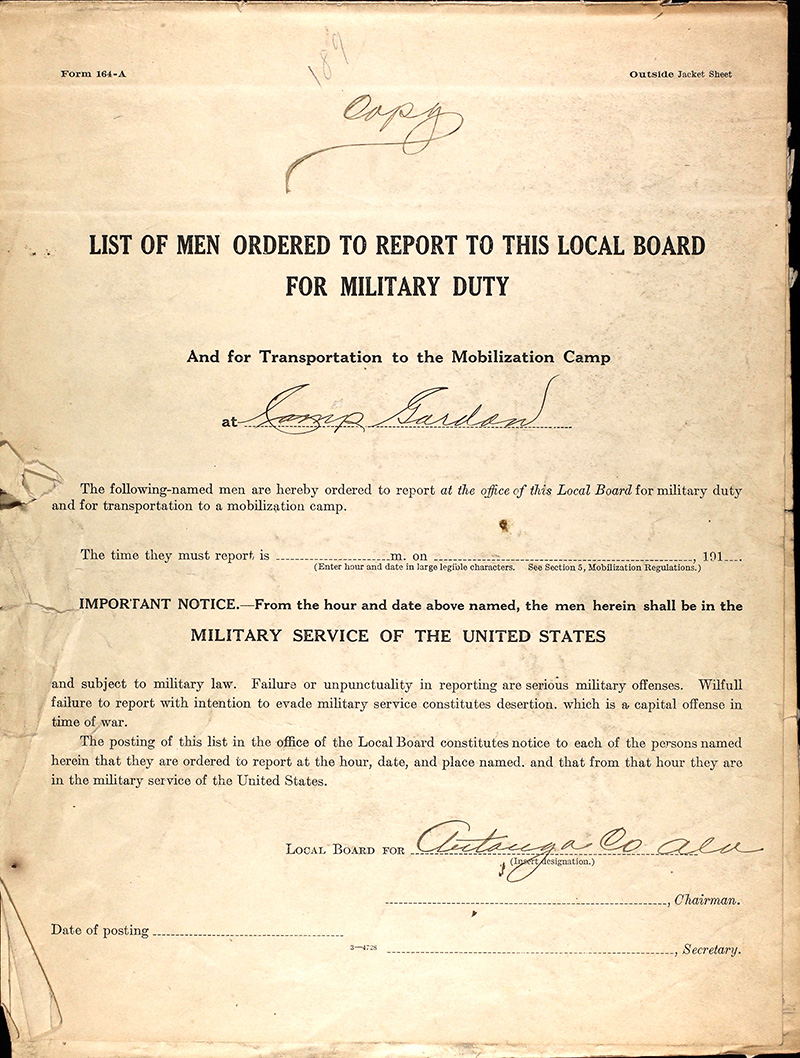 Lists of Men Ordered to Report to Local Boards for Military Duty, 1917–18
This series consists of Provost Marshal General Office forms 164-A (1917) and 1029 (1918) for Alabama, Florida, Georgia, Kentucky, Mississippi, North Carolina, South Carolina, and Tennessee. Each form includes the name, order number, serial number, mobilization camp, and the time inductees were to report. Forms also include the occupation of each man, and his classification at the time of the draft.
Image: National Archives Identifier 578684
New on Social Media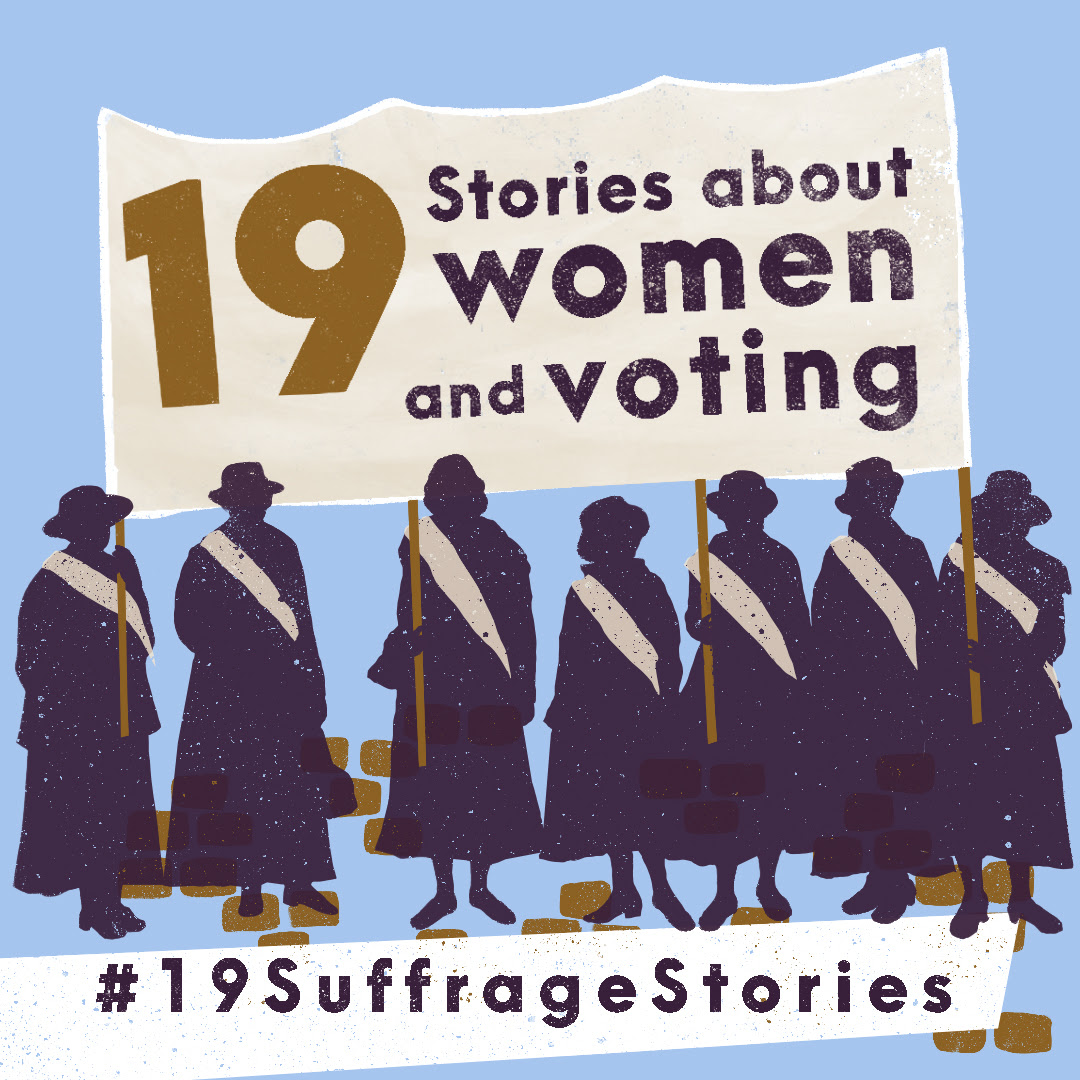 Follow the conclusion of the #19SuffrageStories countdown on Twitter and Instagram. Throughout August, the National Archives, Smithsonian, and the Library of Congress are marking the 100 years since the 19th Amendment went into effect, and have been counting down to August 26, with 19 stories of women who worked for the vote. Curator Corinne Porter is taking over the @USNatArchives Instagram account every Wednesday to give a virtual tour of the Rightfully Hers: American Women and the Vote exhibit.
Question of the Week
"Where can I find records on my grandfather, a railroad engineer in Pennsylvania? He worked for the railroad for more than 30 years; and his obituary says he was a 'longtime railroad employee in Philadelphia.' I have been unable through many sources to determine what railroad he worked for during this era."
See the answer to our Question of the Week on History Hub, our crowdsourced platform for history and genealogical research where anyone can ask questions and get answers from archivists and other community members.
Featured Exhibit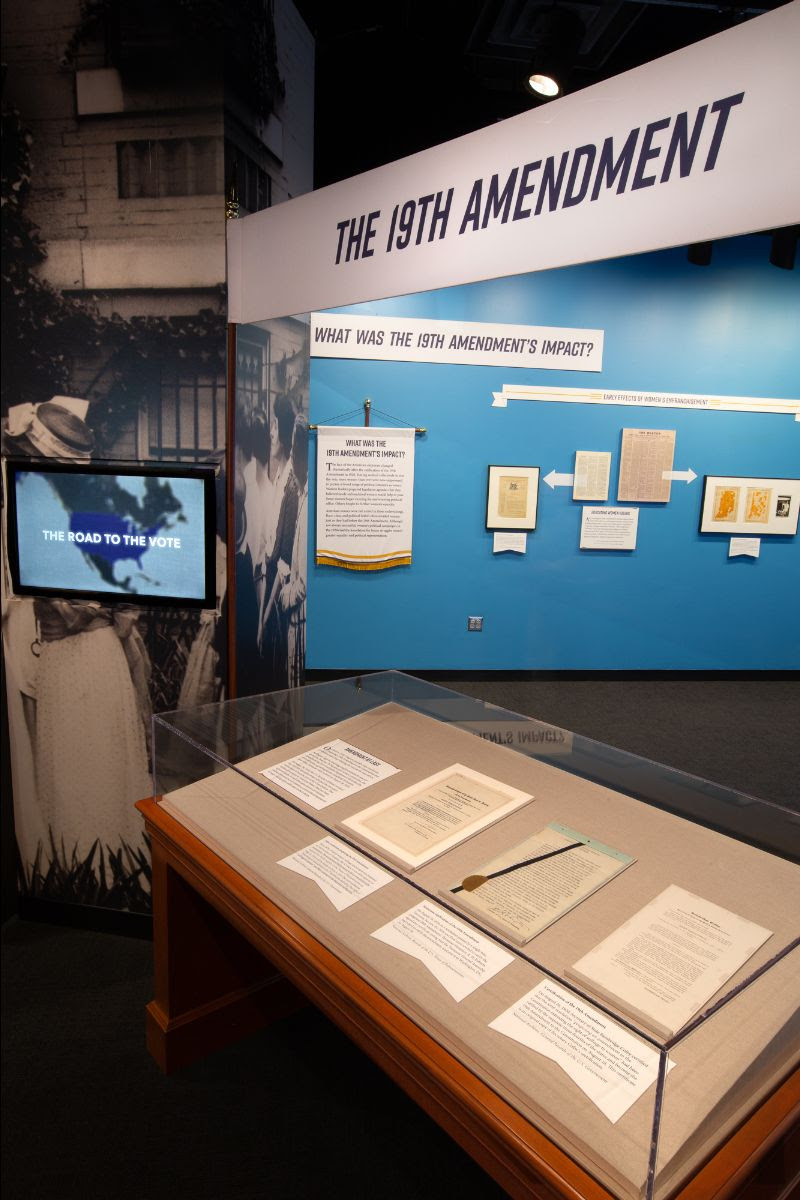 Women's Equality Day on August 26, 2020, marks the official 100th anniversary of the certification of the 19th Amendment into the Constitution and women's constitutional right to vote.
As home of the United States Constitution and the 19th Amendment, Rightfully Hers: American Woman and the Vote is the National Archives' special exhibition to commemorate this milestone anniversary.
This landmark voting rights achievement did not make all women voters, however. Visit Rightfully Hers online to trace the piecemeal suffrage victories that gave millions of women the vote before 1920 and made the triumph of the 19th Amendment possible.
Education Spotlight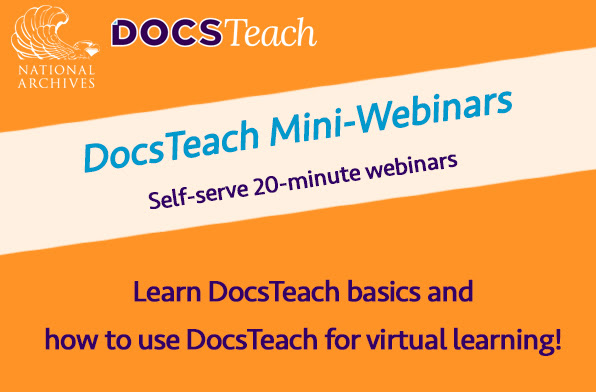 Are you looking for tools for teaching remotely this fall? Check out our recorded mini-webinars on DocsTeach, the online tool for teaching with documents from the National Archives.
Self-serve webinars cover DocsTeach basics and tips for online teaching. Each webinar is approximately 20 minutes.
Public Programs
August 28, 2020, marks the 65th anniversary of the lynching of 14-year-old Emmett Till, a pivotal event of the civil rights movement. From February 8, 2017, here is historian Timothy B.Tyson speaking on his book, The Blood of Emmett Till.
Research Services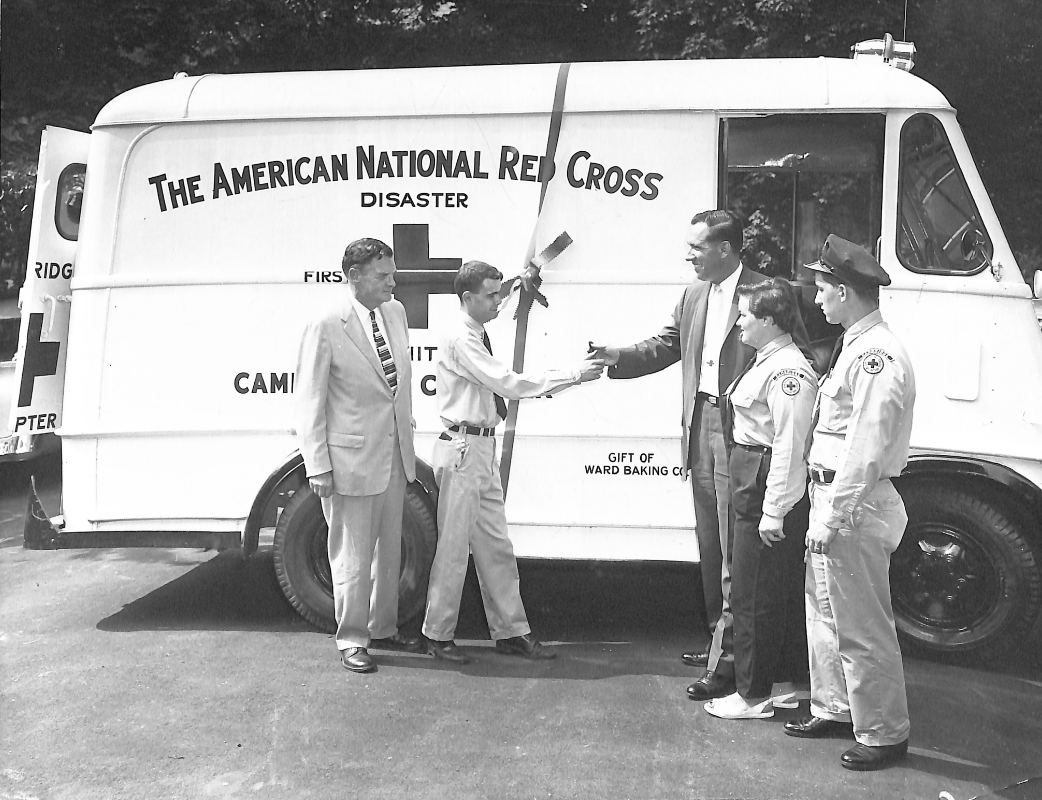 Are you interested in the history of the American Red Cross? The Text Message has the blog posts you're looking for! These posts span all kinds of notable Red Cross activities and figures—from Clubmobiles and Clubmobile Girls to Rusty the Comfort Dog. It's definitely a topic worth exploring.
Image: National Archives Identifier 117700119, image 25.
Featured Presidential Library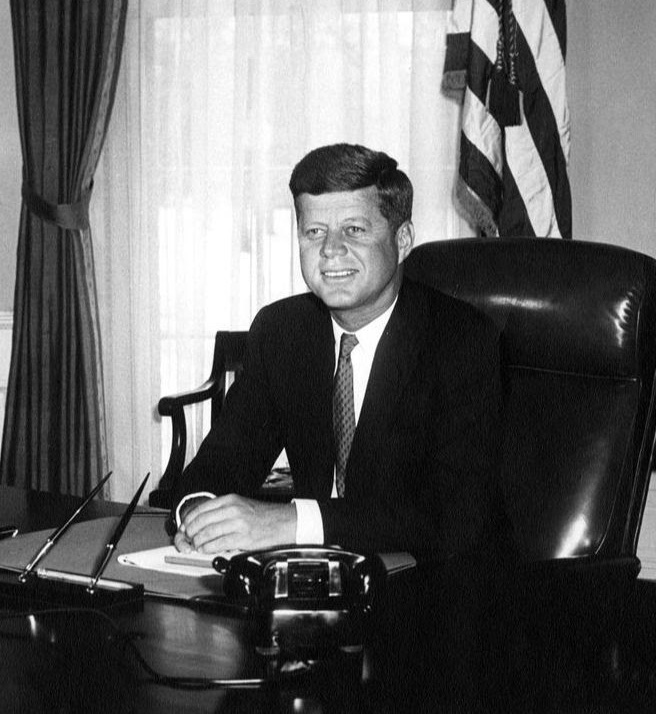 The John F. Kennedy Presidential Library and Museum highlights items from our holdings through our social media channels. Follow us on Twitter, Facebook, Instagram, and the archives blog.
Explore digital offerings in the Education section of our website. Explore upcoming Virtual Forums or a past program. The newest online education resources include a Hands-on-History page. Past Teaching & Learning Tuesdays emails in this series can be found here.
Browse our online finding aids, digitized collections, research guides, and John F. Kennedy's speeches. View highlights from our permanent museum exhibits, learn about many of our past exhibits and explore our virtual exhibits.
MoPix Video Selection
The March is a United States Information Agency film by James Blue about the August 28, 1963, March on Washington for Jobs and Freedom. Preserved by NARA's Motion Picture Lab in 2008, a digital restoration of the film was completed in 2013 for the March's 50th anniversary. Read more about the making of the film and it's restoration in the Unwritten Record blog here and here.
Featured News Story
Elizabeth Cady Stanton Descendant Continues Family Mission
If you slip up and say "suffragette," Coline Jenkins will calmly but swiftly correct you, with only a hint of reprimand. There is no leeway for diminutives here.
"It's suffragist."
This is how Jenkins, the great-great granddaughter of women's suffrage activist Elizabeth Cady Stanton, the great-granddaughter of Harriot Stanton Blatch, leads her life: learning, informing, guiding, and building on the legacy of multiple generations of women in her family.
Read more at National Archives News.
Visit the Online Store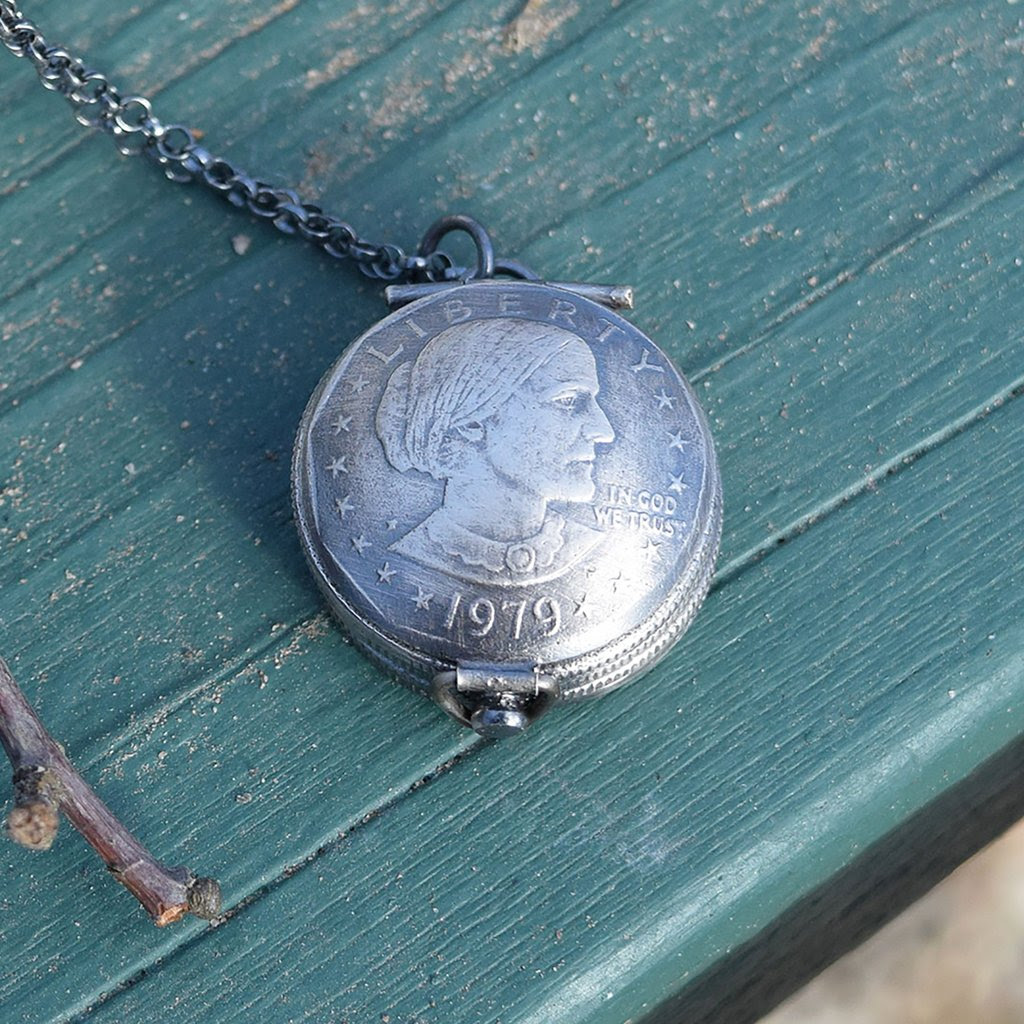 As the National Archives commemorates the 100th anniversary of the passage of the 19th Amendment, you can honor the ladies of the movement at home with the Rightfully Hers collection from the National Archives Store.
From Fight Like a Girl socks to books on Michelle Obama, this collection boasts the perfect gift for the modern suffragist. Shop today!