Virtual Programs Newsletter
Issue #15, October 14, 2020
A Message from the Archivist of the United States
In this week's edition, you can find out about a new Citizen Archivist mission to help with transcription of Ratified Indian Treaties and the related documents. Family history researchers may find a presentation on the records of the Bureau of Indian Affairs valuable to their genealogy projects. Or, you may want to find out if there were any criminals in your family, take a look at our Question of the Week on History Hub.
As we approach election season, you may be interested in the nearly 2,400 original drawings of Running for Office: Candidates, Campaigns and the Cartoons of Clifford Berryman, our featured exhibit. If you know a student or teacher participating in the annual National History Day competition, share our DocsTeach National History Day page.
Thank you for your continued support of the National Archives. Please stay safe.
Archives from Home: #ArchivesHashtagParty
Our staff put together a selection of activities accessible from home including a Citizen Archivist transcription project to transcribe handwritten, ratified Indian treaties, how to research Bureau of Indian Affairs records, and a featured exhibit on cartoonist Clifford Berryman. Check out the recap of the latest #ArchivesHashtagParty, #ArchivesOnTheJob.
Citizen Archivist Missions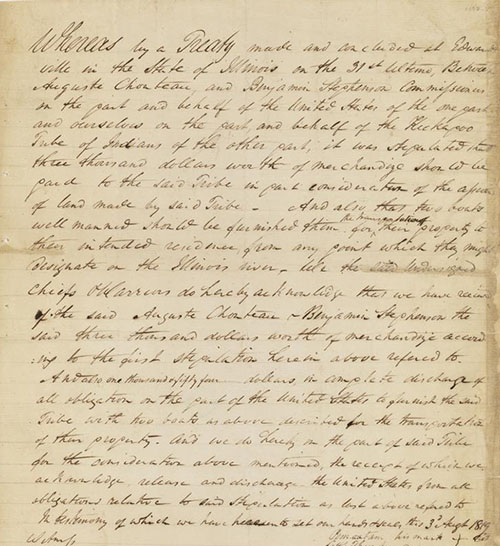 Ratified Indian Treaties
Help us transcribe handwritten treaties, attested Senate resolutions of ratification, printed copies of treaties, and manuscript copies of Presidential ratifications and confirmations of the treaties.
Some treaty files contain copies of messages from the President to Congress, copies of messages or letters of instruction to the treaty commissioners, and journals and correspondence of the commissioners.
Research Family History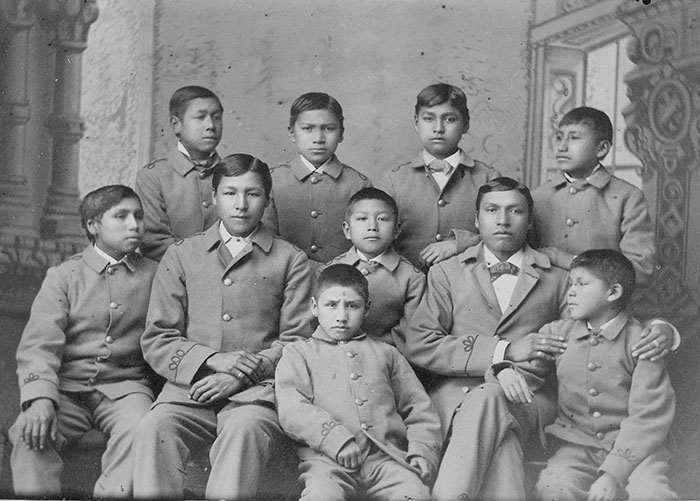 This presentation from the 2019 Virtual Genealogy Fair covers records of Bureau of Indian Affairs boarding and day schools. These records chronicle a student's academic career and often health, family, and life after school.
Image: Group of Omaha boys in Cadet Uniforms, Carlisle Indian School, Pennsylvania, 1880. (NAID 519136)
From the Catalog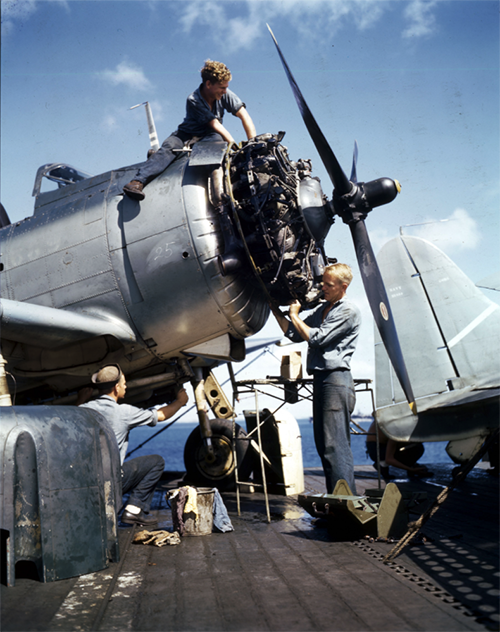 Color Photographs of U.S. Navy Activities, 1939–1958. Filed in this series are many views of Navy ships, including battleships, cruisers, and aircraft carriers; aircraft used by the Navy, in the air and on board carriers; activities of naval personnel on board ship; award ceremonies and surrenders of enemy forces; training activities; coverage of the major invasions of the war, and major U.S. Navy personalities.
Image: Mechanics overhaul engine of an F6F on a carrier in the Pacific. On the cowling is J. Phillips, AMM1/c, USN; at right is D.F. Peterson, AMM3/c, USN, and left is W. Vassello, AOM3/c, USN. (NAID 176217071)
Archives Hashtag Party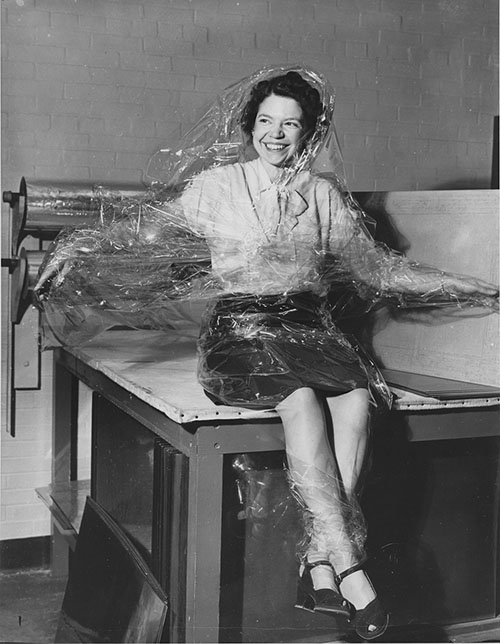 Each month the National Archives hosts the #ArchivesHashtagParty on social media to share our holdings related to a special theme. Archives and other organizations from across the country join in to highlight and discuss their own collections.
For October, we kicked off American Archives Month with #ArchivesOnTheJob! Step into the shoes of our staff and explore the work that happens within an archive through this recap.
Join the party on the first Friday of each month on Twitter and Instagram, and find out about ;future themes.
Question of the Week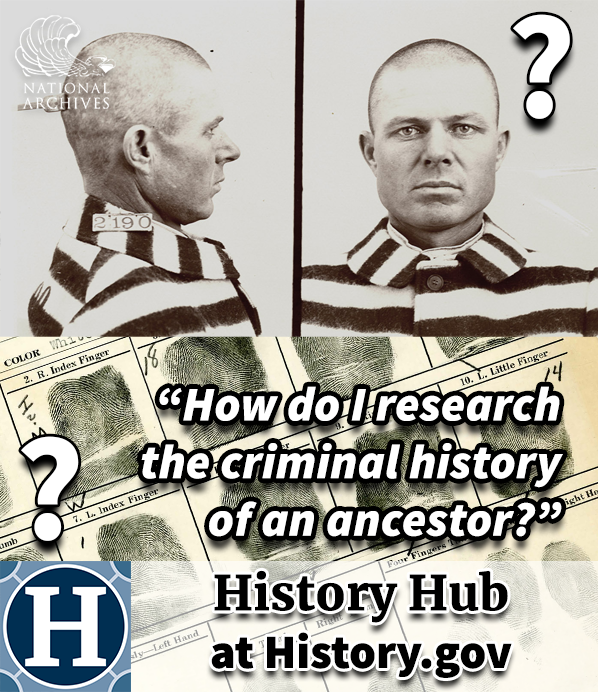 "How do I research and find the criminal record of a deceased ancestor?"
Looking for the skeletons in your family's closet?
See the answer to our Question of the Week on History Hub, our crowdsourced platform for history and genealogical research where anyone can ask questions and get answers from archivists and other community members.
Featured Exhibit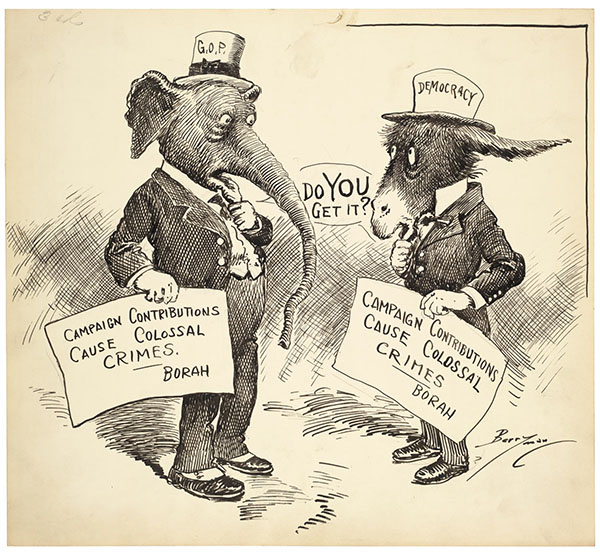 Over 53 years, Pulitzer Prize–winning cartoonist Clifford K. Berryman provided unparalleled insight into the American political process. Drawing from the National Archives collection of nearly 2,400 original drawings, Running for Office: Candidates, Campaigns and the Cartoons of Clifford Berryman illustrates specific and timeless aspects of the American campaign and election process from the candidate's decision to run for office to the ultimate outcome of the election.
Education Spotlight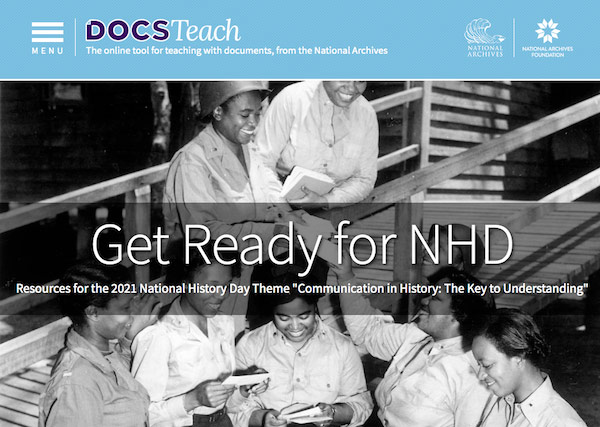 If you know a student or teacher participating in the annual National History Day competition, share our DocsTeach National History Day page.
Access hundreds of primary sources and teaching activities related to the 2021 theme: Communication in History: The Key to Understanding.
Public Programs
October 14 marks the 130th anniversary of Dwight D. Eisenhower's birth. From April 3, 2018, here is professor Louis Galambos speaking on his book, Eisenhower: Becoming the Leader of the Free World.
Research Services
During World War II, the U.S. Government made an effort to appeal to Hispanic Americans and the people of Latin America to foster a united front against the Axis powers.
Government agencies hired artists with ties to Mexico to illustrate the posters featured in this presentation on "Researching World War II Spanish Posters at the National Archives." Watch the presentation to learn about the history of these posters and ways to research them.
Image: Office of War Information Poster No. 65: Americans All/ Americanos Todos. Artist Leon Helguera. (NAID 513803)
MoPix Video Selection
Let's See Yosemite is from a series of films made by the Department of the Interior. Made in 1933, the silent film features two locations that no longer exist: The Wawona Tree and the Glacier Point Hotel. Read more about this film and others in the Unwritten Record blog, and see additional national park films on this YouTube playlist.
Featured News Story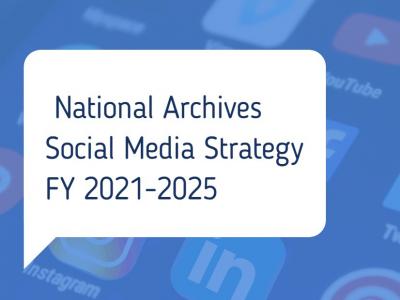 New Social Media Strategy Released
The National Archives released a new, streamlined social media strategy, focused on creating more engaging digital content and increasing participation by staff. Read more in National Archives News.
Visit the Online Store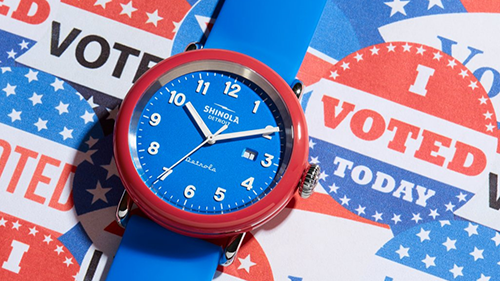 The Presidential election is right around the corner. Show off your party pride or love for the democratic process with the Election Collection thanks to the National Archives Store!
Shop today and find fun, new gifts and collectibles for both sides of the aisle.