Virtual Programs Newsletter
Issue #31, June 15, 2021
A Message from the Archivist of the United States
We have exciting news: Starting on June 18, the National Archives Museum will be open Friday through Monday, 10 a.m. to 2 p.m., to view our nation's founding documents. Beginning Friday, July 2, we will be open every day, 10 a.m. to 5:30 p.m., and visitors will also be able to see the Magna Carta in the David M. Rubenstein Gallery. Get information on timed ticketing.
The National Archives in Washington, DC, continues a pilot to test research room policies and procedures, and we will extend the pilot to our College Park building no later than June 21.
In this newsletter, read about a new citizen archivist mission to transcribe WWI photo captions, a D-Day History Hub question, and a featured exhibit highlighting our Records of Rights exhibit. Parents: our Education team is offering a virtual genealogy camp July 5–9.
Please continue to practice social distancing and stay safe. We hope to see you in person soon.
Citizen Archivist Missions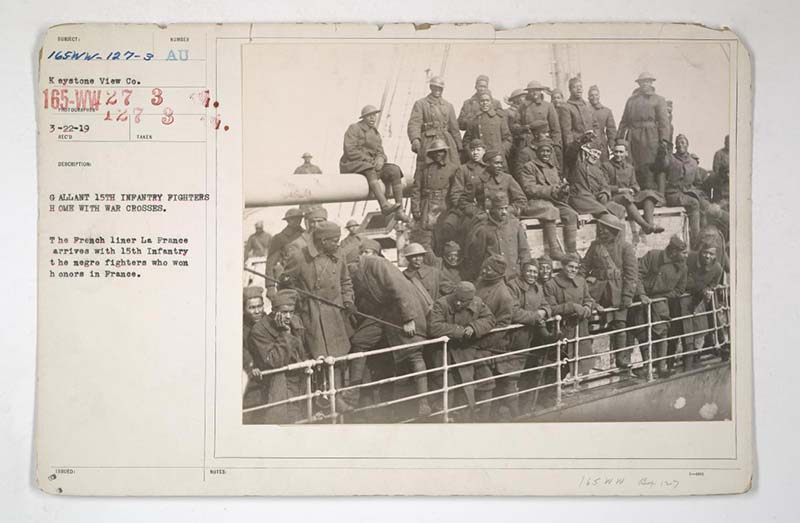 World War I: Capture the Captions transcription mission. Help transcribe the text and captions from the "American Unofficial Collection of World War I Photographs." This series contains photographs depicting the unity of the nation and how overwhelming the war effort was. Want extra credit? Tag features and details found with each photograph.
Research Family History
In this presentation from the 2018 Virtual Genealogy Fair, learn how to navigate records held in the Still Picture Branch that document Civilian Conservation Corps (CCC) camps and activities. The presentation includes a list of series that contain CCC photographs and provides tips to researchers regarding the information they should gather prior to beginning their search for CCC imagery.
From the Catalog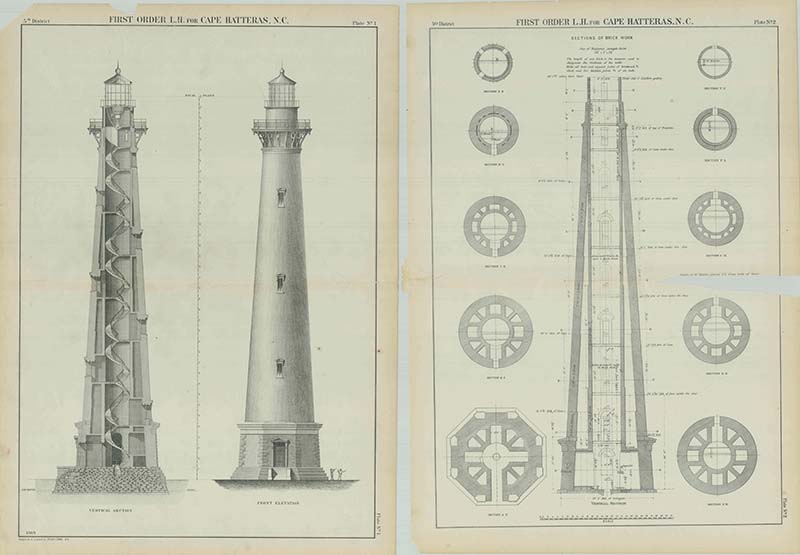 Maps and Plans for Lighthouses, Beacons and Rescue Stations, 1967–1988 from RG 26: Records of the U.S. Coast Guard. National Archives Identifier 624564
This series consists of maps and architectural drawings of U.S. Coast Guard light and rescue stations in the eastern United States, including the Great Lakes, the Gulf Coast and the Mississippi River. Records include site plans, structure plans, lighthouse plans and location maps.
Image: Plans for Lighthouse and Brick Work, 1869, Cape Hatteras N.C. National Archives Identifier 76028817
Question of the Week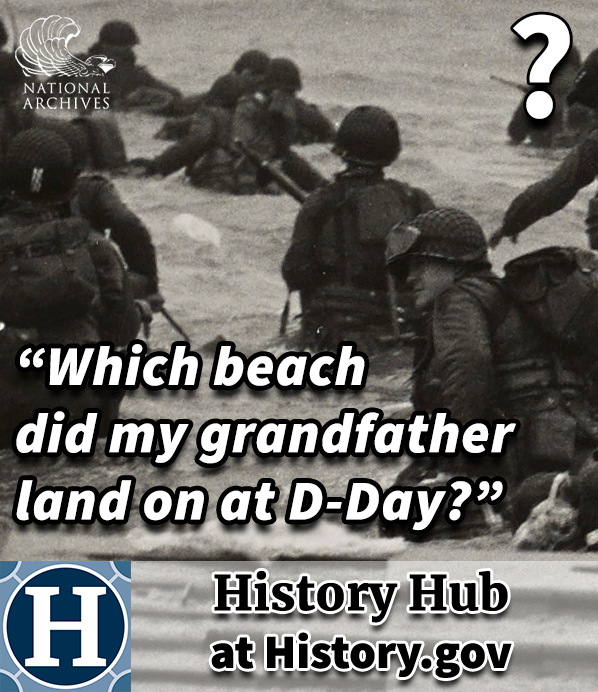 "Which units were assigned to Omaha & Utah beaches during the Normandy Landings on D-Day? I'd like to know which beach my grandfather landed on."
See the answer to our Question of the Week on History Hub, our crowd-sourced platform for history and genealogical research where anyone can ask questions and get answers from archivists and other community members.
Featured Exhibit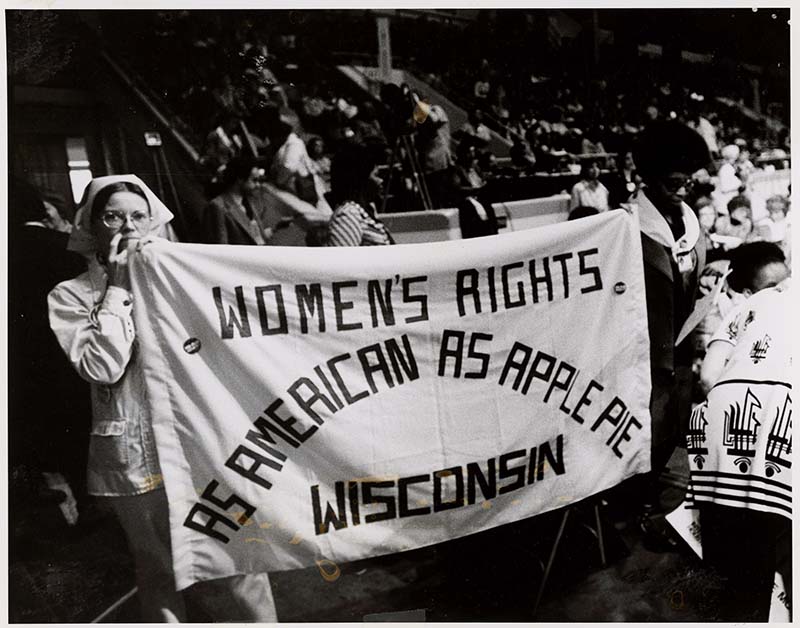 The word "privacy" does not appear in the U.S. Constitution, but the United States Supreme Court has found that privacy is a fundamental right implied by several constitutional amendments. Visit the "Rights to Privacy and Sexuality" theme in the Records of Rights online exhibit to explore Americans' struggle for privacy rights, including marriage, reproduction, and sexual preference.
Genealogy Camp for Kids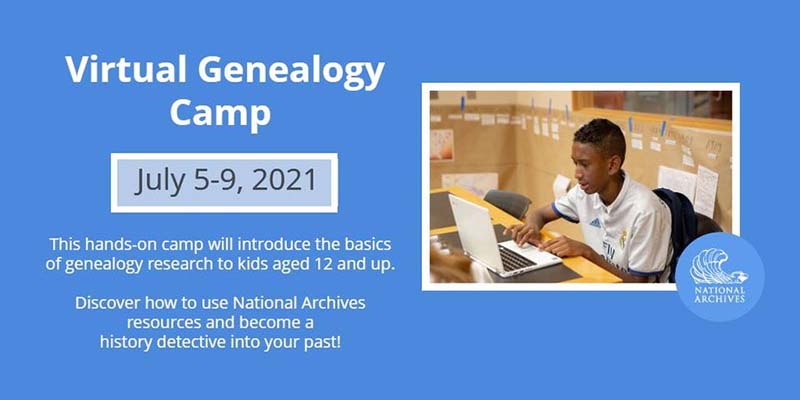 We invite young people ages 12 and up to join us this summer for our virtual genealogy camp! The camp runs July 5–9 for one hour each day. Campers will participate in genealogy-related activities and research family history each day. The week will culminate with a brief presentation from each camper about their findings. Limited to 25 campers. Register here.
Public Programs
From October 2016, here are Michael McConnell and Jack Baker speaking on their book, The Wedding Heard 'Round the World: America's First Gay Marriage, which chronicles the first legal same-sex wedding in the United States in 1971. The program was presented in collaboration with Stonewall@NARA, the National Archives LGBTQ+ employee affinity group.
Research Services
Have you ever wondered what the District of Columbia, Maryland, and Virginia area looked like from the late 19th century to the mid-20th century? Thanks to the Bureau of Public Roads' role in documenting road constructions, highways, building structures, etc., you are in luck! Read this Unwritten Record blog post, and check out the photographs in the series Historical Photograph Files, 1896–1963.
LBJ Telephone Tapes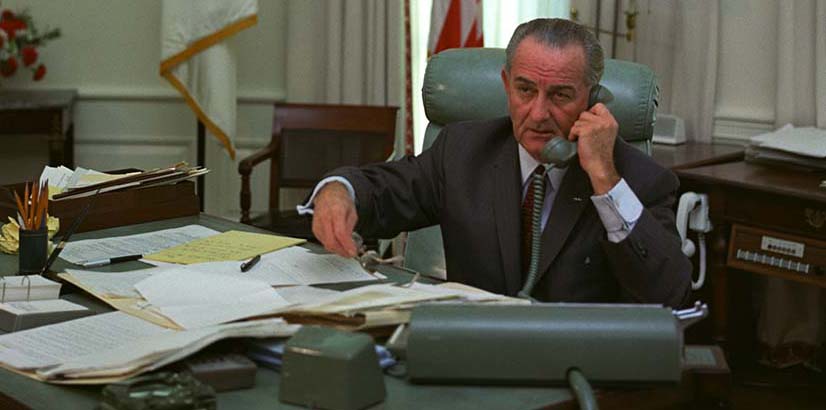 As part of its 50th-anniversary celebration, the LBJ Presidential Library worked with the Miller Center for Public Affairs at the University of Virginia on a new website: "The LBJ Telephone Tapes: Inside the Presidency of Lyndon Baines Johnson." The site features more than 100 audio recordings of President Johnson's phone conversations between 1963 and 1969. The audio files are enlivened by transcripts, documents, photographs, and other materials that make the recordings more accessible than ever before.
Visitors to the site can listen and read along as Johnson builds the Great Society, fights a War on Poverty, lobbies to realize civil rights for African Americans, and struggles with policy toward the war in Vietnam. They can also witness Johnson's approach to organizing the Presidency, campaigning for office, and managing the press—all "with the bark off," as LBJ himself would have wanted. More conversations will be added in the years to come.
MoPix Video Selection
MSC (AV) - Astronaut Armstrong Training in the LLTV (June 16, 1969) is from a series of over 13,000 documentary stock footage films from the National Aeronautics and Space Administration (NASA)'s Johnson Space Center. Many of these films are available in NARA's Catalog, along with complete scene descriptions and shot lists. Learn more about this series and other Special Media NASA holdings in The Unwritten Record blog.
Visit the Online Store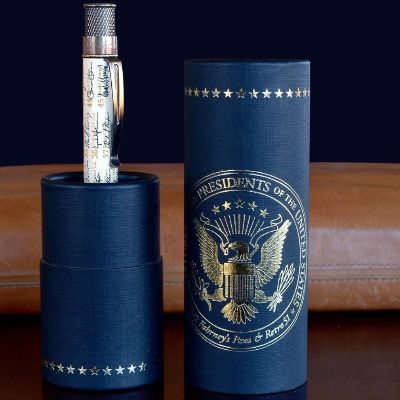 Father's Day is this Sunday, and with expedited shipping, there's still time to get that perfect gift for Dad!
We've put together a special collection to make your Father's Day shopping a breeze—visit our online store to see how you can celebrate Dad this Sunday.
Your purchase supports the National Archives Museum exhibits and Education outreach programs.