Virtual Programs Newsletter
Issue #28, May 4, 2021
A Message from the Archivist of the United States
It's been more than a year since a global pandemic affected the ways we work and interact with each other, along with many other aspects of our lives. As a result of the need to maintain social distancing, the National Archives has had to make changes in some of the ways we "Make Access Happen." By this time last year, our staff had leveraged the use of technology to share many of our resources, public programs, education, research, genealogy and others.
In this newsletter, staff have collected a citizen archivist mission, an interesting History Hub question, links to programs for our Virtual Genealogy Series, and our featured exhibit about the end of World War I, a series of 37,000 photos in the National Archives Catalog. In the education spotlight, you can sign up for several planned virtual workshops and programs coming this summer.
Please continue to practice social distancing and stay safe. We hope to see you in-person soon.
Citizen Archivist Missions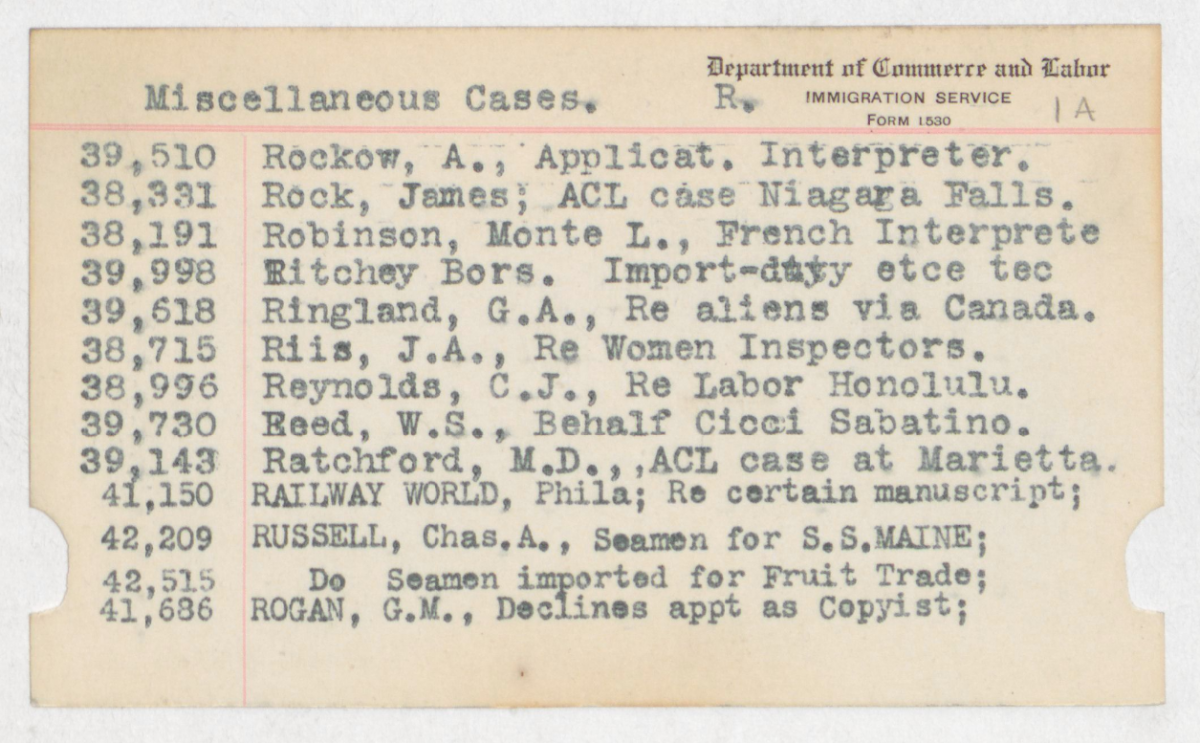 Immigration and Naturalization Service Name Index. Transcribe index cards that provide file numbers for correspondence of the Office of the Commissioner General of Immigration in Washington, DC. Each card provides information about several files. Register and get started.
Research Family History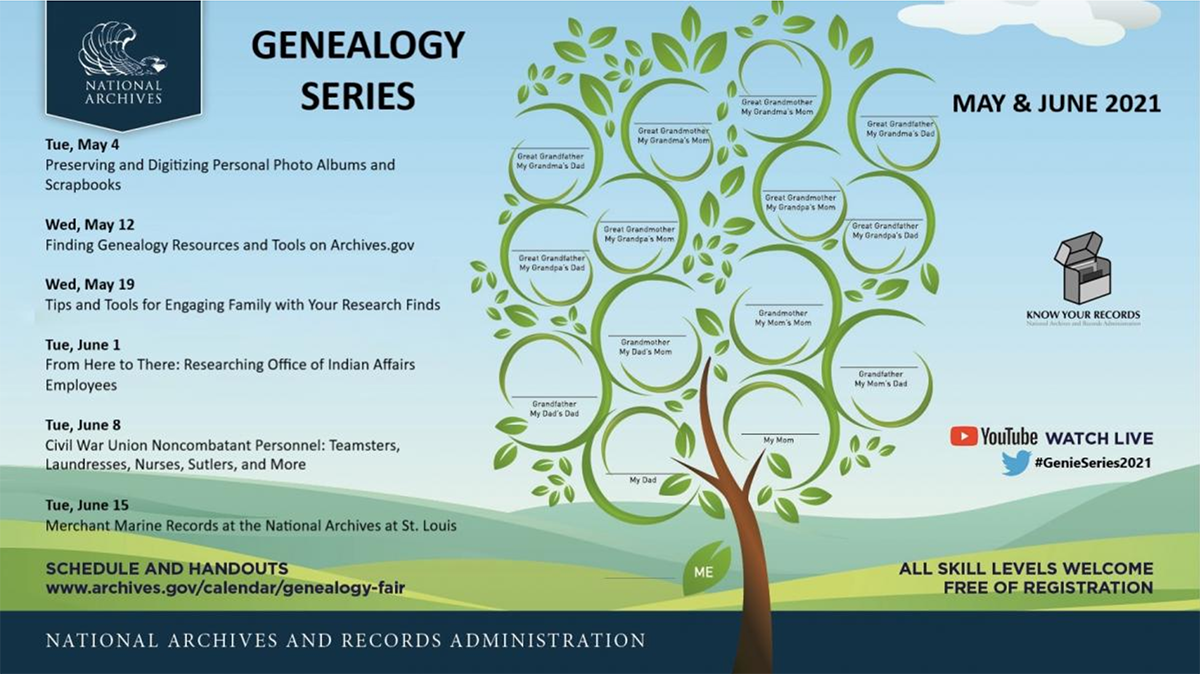 In lieu of the autumn 2020 Virtual Genealogy Fair that could not be held due to the COVID-19 pandemic, we are pleased to offer a new Genealogy Series! Instead of a single-day event, the program sessions will be broadcast individually during May and June. You are invited to watch and participate in real time with the presenters and family historians from around the world on YouTube.
From the Catalog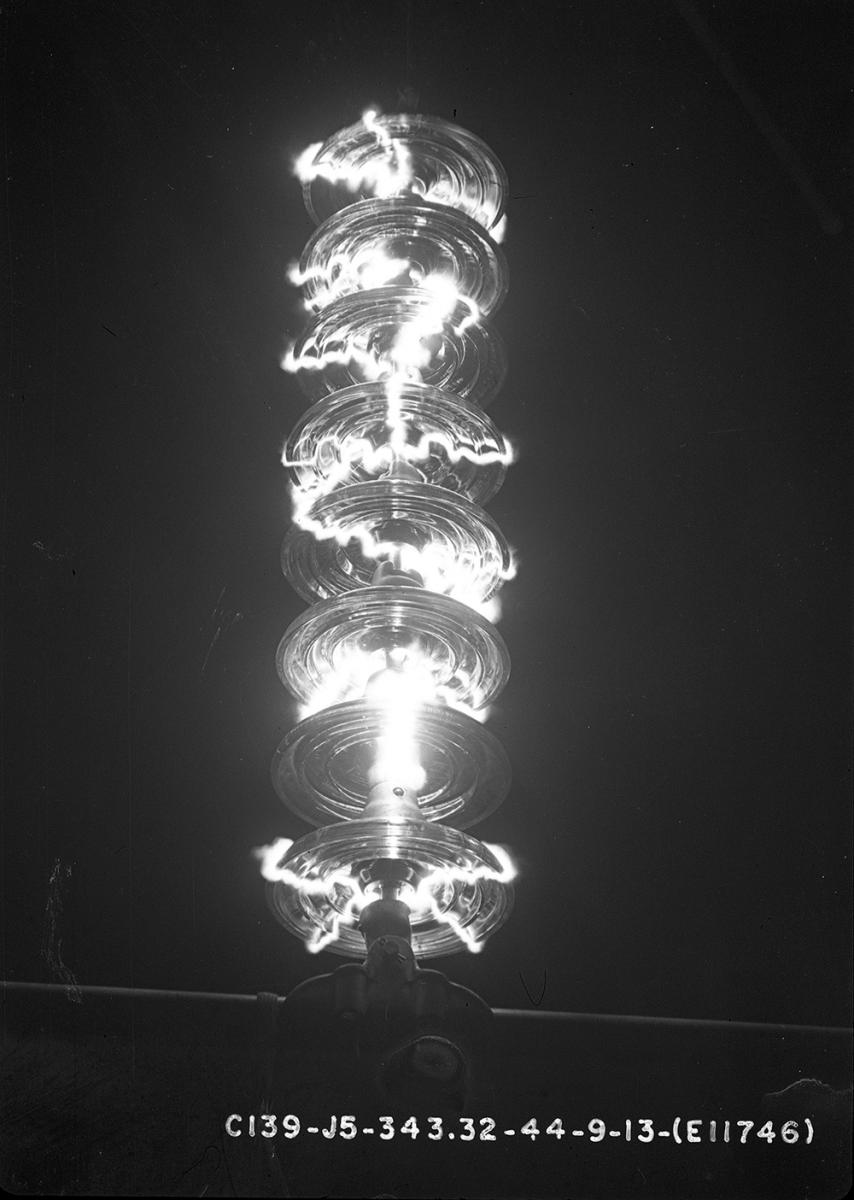 Photographic Negatives from the Records of the Bonneville Power Administration, 1936–2006
This series of more than 37,000 photographic negatives from the records of the Bonneville Power Administration are held at the National Archives at Seattle. Subjects include people, landscapes, aerial views, machinery, and more.
With nearly 140 million digitized pages available in the National Archives Catalog, you're sure to find something to "spark" your interest!
Image: National Archives Identifier 182806460
Question of the Week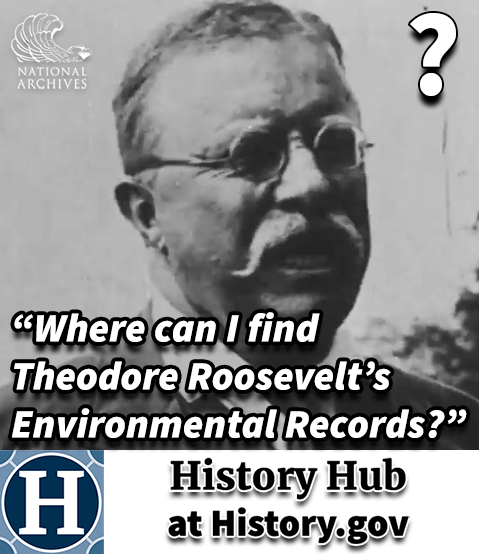 Where can I find records of President Theodore Roosevelt's early environmental conservation advocacy?"
See the answer to our Question of the Week on History Hub, our crowdsourced platform for history and genealogical research where anyone can ask questions and get answers from archivists and other community members.
Stop by the History Hub and check out more questions about a variety of subjects. Register and get started on History Hub.
Featured Exhibit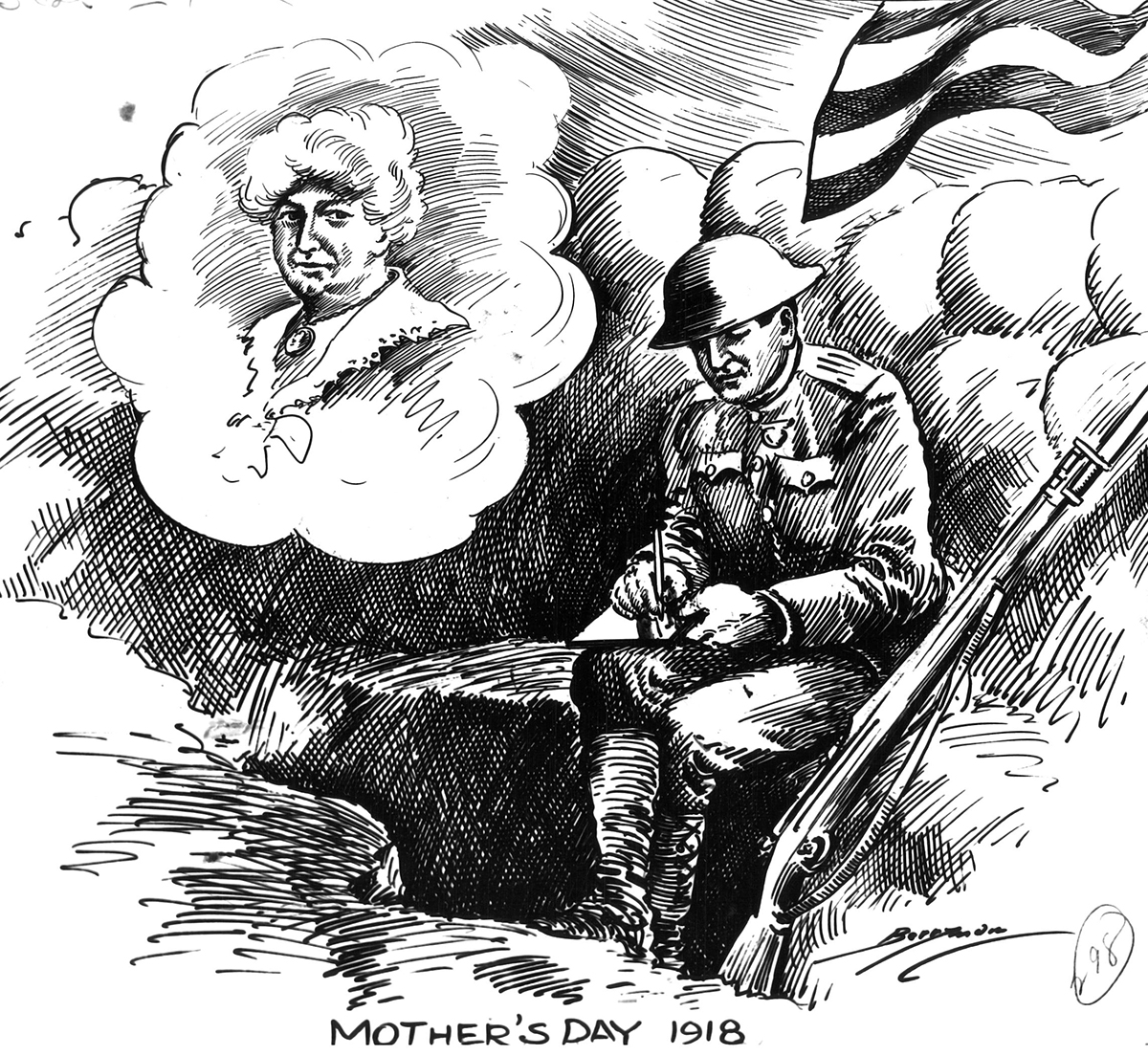 Although the Armistice ending World War I was announced in November 1918, it took over a year to transport the millions of American troops stationed overseas back to the United States. This telegram relays the Secretary of War's desire that all commanding officers and soldiers write a letter home for Mother's Day. By the date of this communication, May 6, 1919, those moms had been waiting almost six months for their children to come home.
Professional Development for Educators

This summer, the National Archives and our Presidential Libraries will host online workshops and programs.
- Intersections of Injustice Institute, June 21–25
- Primary Sources & Project-Based Learning, July 7–28
- On the Record: News Literacy Then & Now, June 24
- Presidents & the Constitution, July 12–16
- Changemakers: Youth Activism from the Progressive Era to Today, July 12–23
Public Programs
From June 13, 2019, Tammy R. Vigil speaks on her book Moms in Chief: The Rhetoric of Republican Motherhood and the Spouses of Presidential Nominees, 1992–2016. Vigil explores the function of spouses in recent political campaigns and scrutinizes how their portrayal by opponents, the press, and themselves has challenged or reinforced perceptions of the role of gender and the place of women in American political life.
Research Services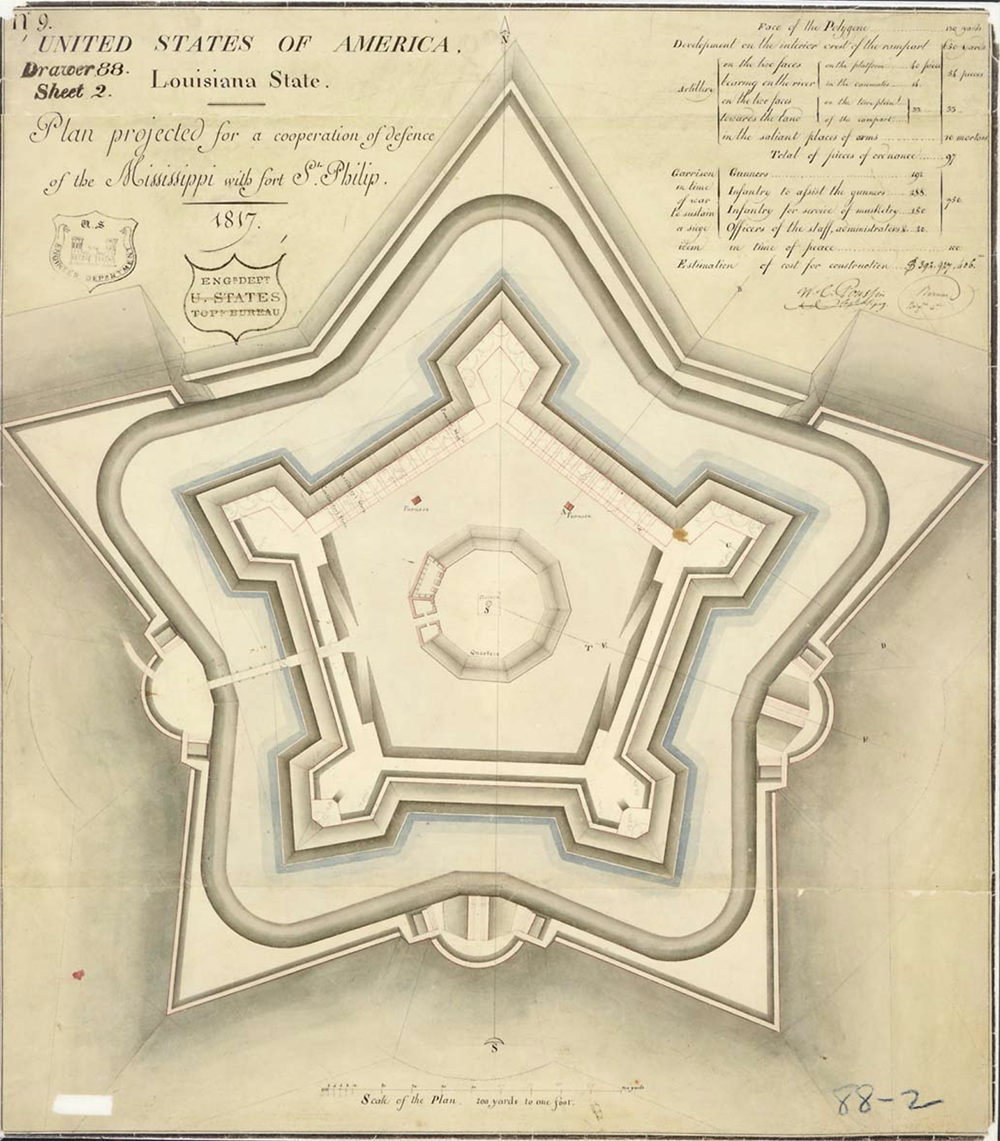 Check out updates to our Cartographic web pages, including the Forts and Fortifications page.
This page provides information about popular records series that cover forts and fortifications and highlights the new Fort Topical Index, which alphabetically lists the forts found within Cartographic Branch holdings. The index provides the record group and a link to the relevant series in the National Archives Catalog.
Caption: Plan of Fort St. Philip, Louisiana National Archives Identifier 783901
MoPix Video Selection
This Universal Newsreel Release from May 1, 1939 features footage from the opening of the New York's World fair, including a speech from President Franklin D. Roosevelt. Read about and see more NARA films documenting the 1939/1940 NY World's Fair in the Unwritten Record blog. Archival corporate records of the fair are accessible online at the New York Public Library.
Clinton Presidential Library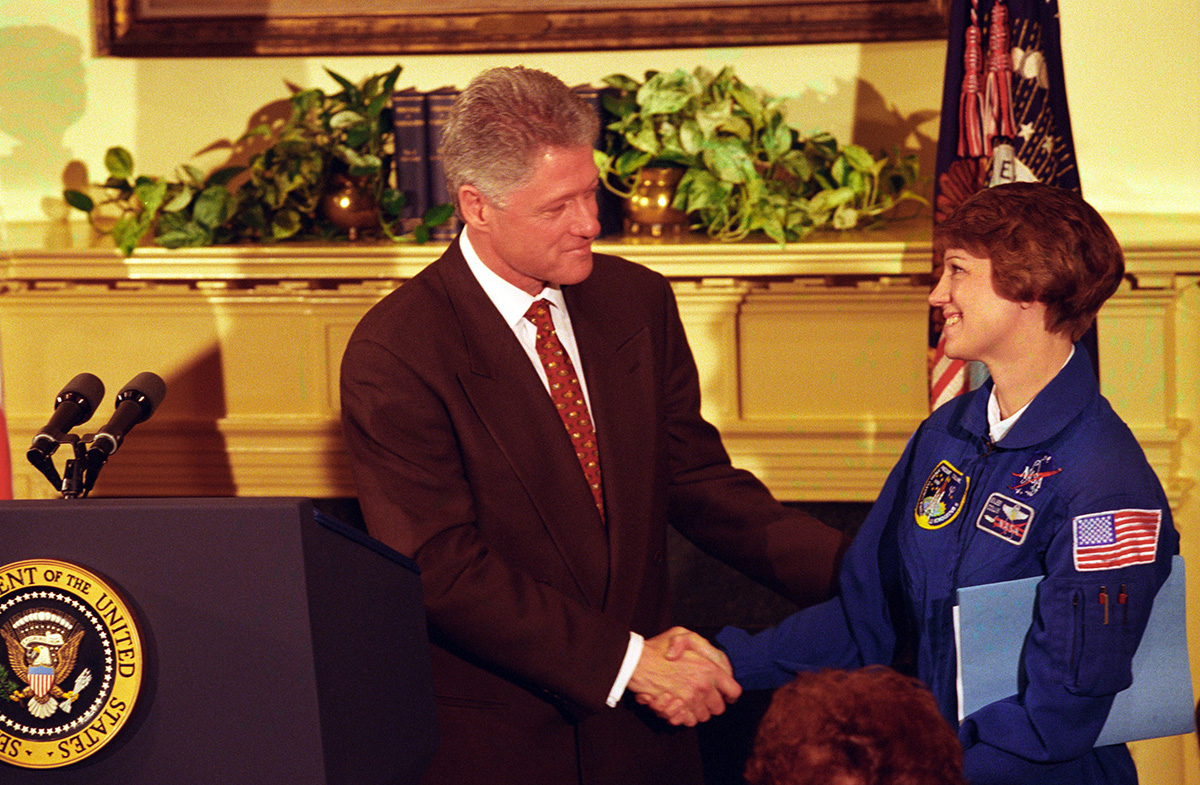 Explore the latest Clinton Presidential Library online exhibit A Space for Diplomacy. Through documents, photographs, and videos, learn about policies governing space, notable astronauts, and the International Space Station during the Clinton administration.
Image: President Clinton with Lt. Col. Eileen M. Collins, 03/05/1998. National Archives Identifier 183374036
Featured News Story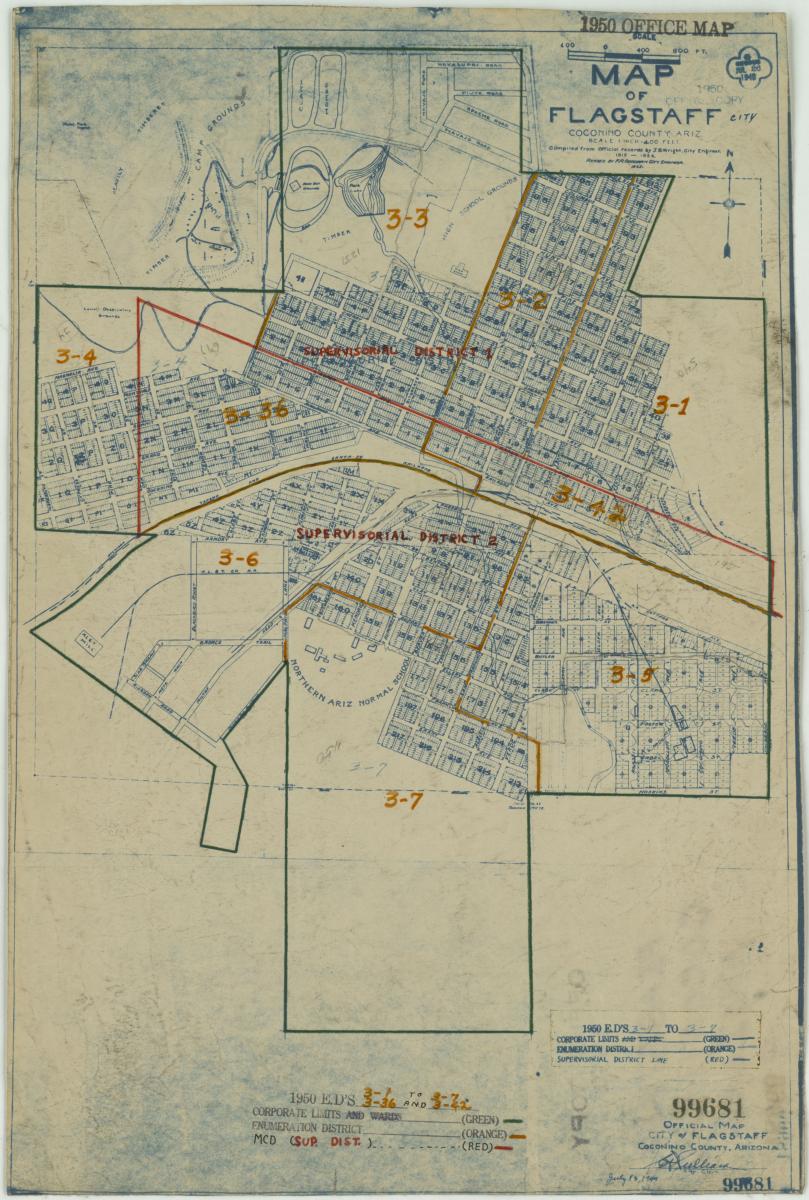 With less than a year to go before the release of the 1950 census, National Archives staff are working to ensure researchers around the world can access the records as planned on April 1, 2022. The Constitution requires that a census be taken every decade. Results remain closed and sealed until 72 years later, when the National Archives releases them to the public. Despite the COVID-19 pandemic and employees who were suddenly working remotely, preparations for next year's release of the 1950 census have continued, and the timeline remains unchanged. Read more.
Caption: 1950 Census Enumeration District Map for Coconino County, Arizona (ED 3-1 to 7, 3-36 to 42). National Archives Identifier 7570329
Visit the Online Store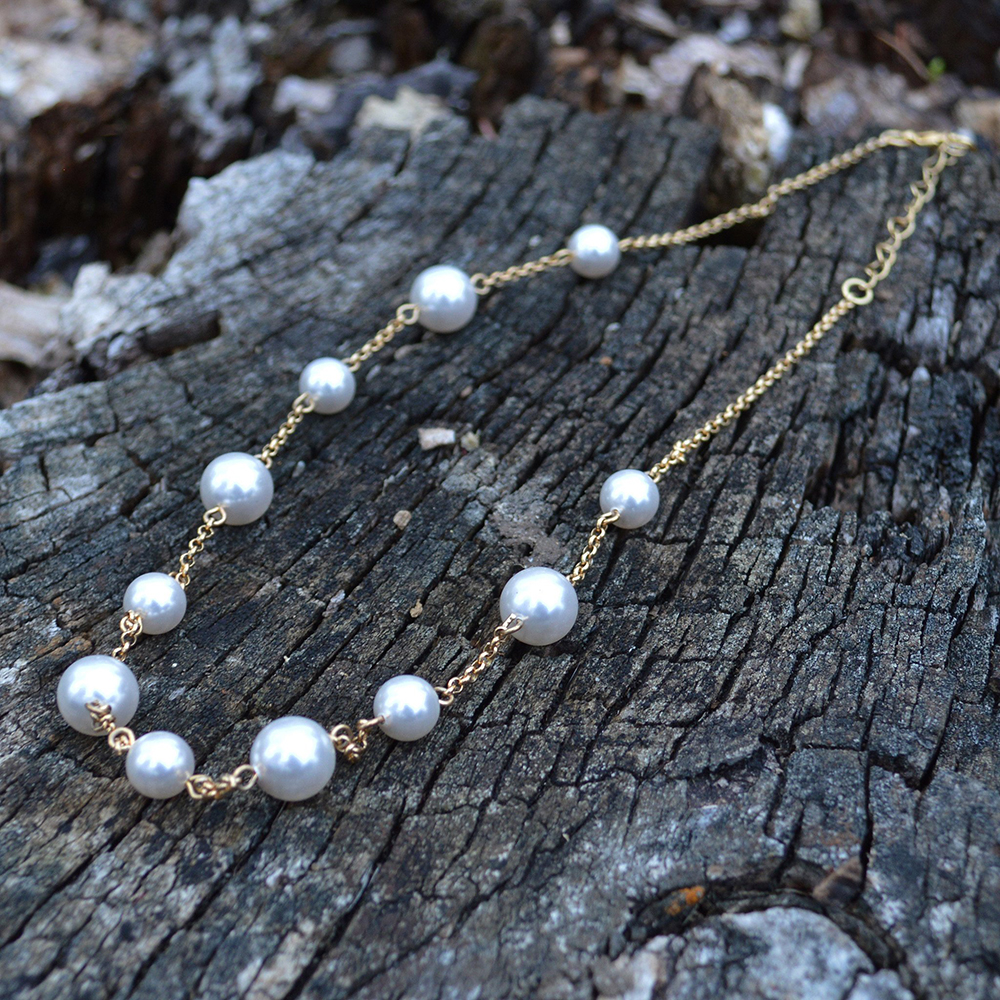 The National Archives Store is proud to offer elegant and stylish collections inspired by our nation's memory.
Check out the jewelry collection for new items, like this glass pearl necklace (pictured) and add to your style today.
O shop our full catalog and your purchase will support National Archives exhibits, programs, resources and more.