Virtual Programs Newsletter
Issue #25, March 23, 2021
A Message from the Archivist of the United States
In this issue, we're continuing to celebrate the great contributions of women to our nation's history. In addition to the featured links below, you can discover more information on our website, including the Women's History Month page, the National Archives Catalog and the Women's Rights page.
Among our many resources are a new Citizen Archivist Mission, History Hub Question, tips for researching Family History, and our Featured Exhibit, which recounts the journey of Jeannette Rankin, who became the first woman elected to Congress in 1916. In the Education Spotlight, learn more about our new World War II page.
Please continue to practice social distancing and stay safe.
---
Citizen Archivist Missions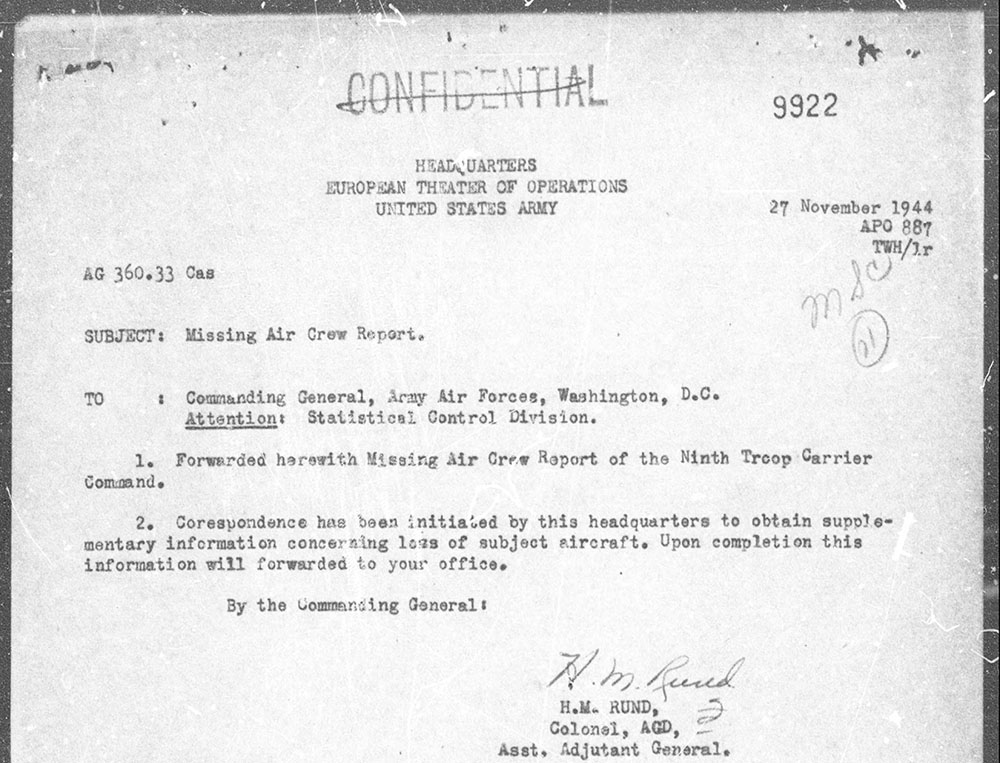 Missing Air Crew Reports (MACRs), 1942–1947
Help transcribe records relating to Army Air Forces planes and occupants that were officially declared destroyed or missing in action during World War II.
New to our Citizen Archivist program? Learn how to register and get started.

Research Family History
Search online for your Irish ancestors who arrived in the Port of New York during the Irish Potato Famine. These materials identify 604,596 individuals, and approximately 70 percent of the passenger records list Ireland as the native country. The records include name, age, arrival date, ship sailed on, and port of embarkation.
From the Catalog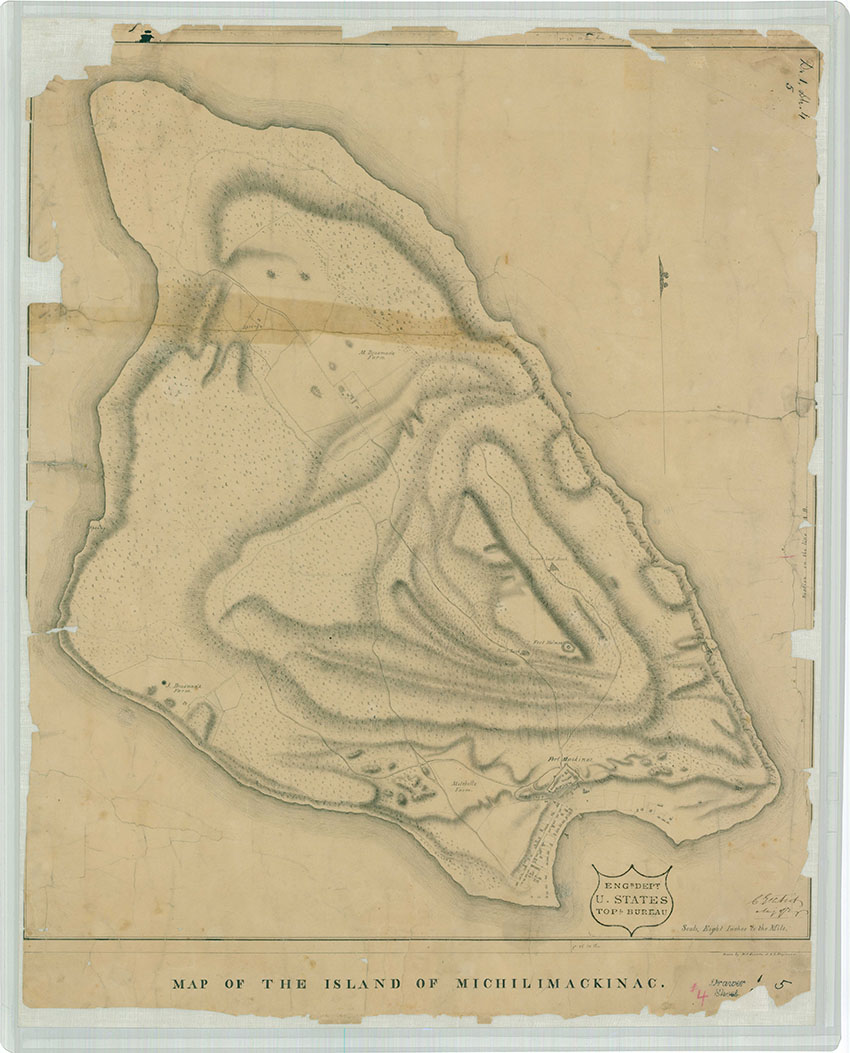 Fortifications Map File Plans of Military Forts, 1818–1941
This series consists of plans, engineering drawings, diagrams, blueprints, maps, plats, and sketches pertaining to military construction projects from 1790 to 1941. It includes plans of coastal and harbor defense fortifications along the Atlantic, Gulf of Mexico, and Pacific coasts of the United States and its Territories.
Image: Map of the Island of Michilimackinac. National Archives Identifier 185798687
Social Media Campaign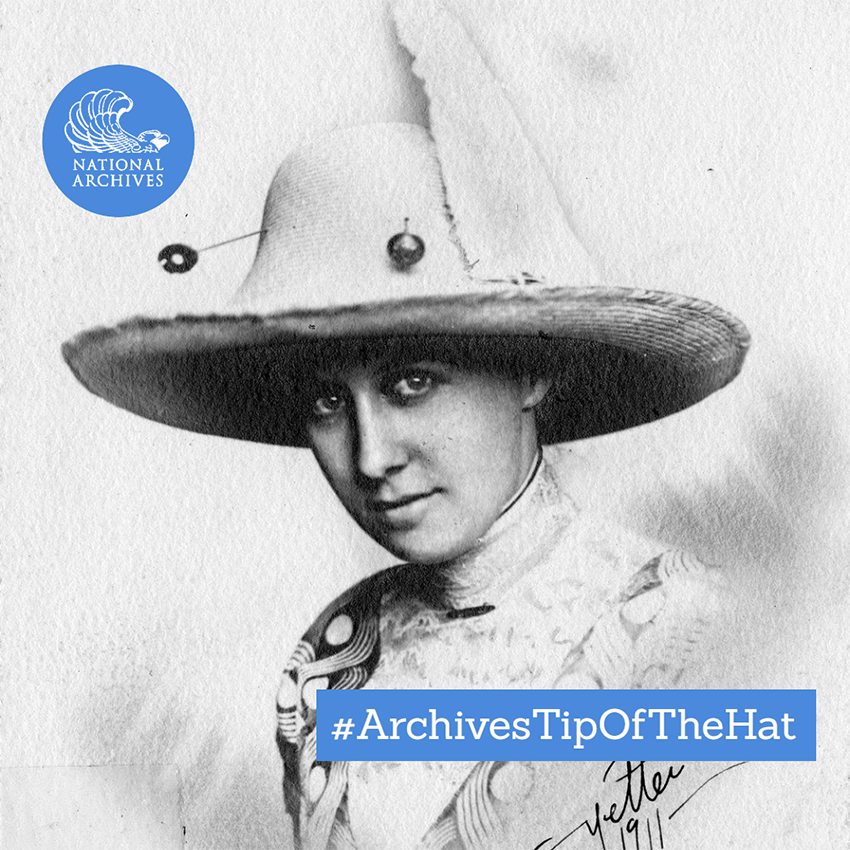 Spring is finally here, and we've got a bee in our bonnet for the next #ArchivesHashtagParty theme. Join us on Twitter and Instagram for a jaunty #ArchivesTipOfTheHat on Friday, April 2! We'll be tossing aside our winter toques and bringing out our spring chapeaux, so get ready to make a statement and share your millinery masterpieces. From fascinators to fedoras, pillboxes to pork pies, top hats to ten-gallons, let's look our best as the sun comes out!
Question of the Week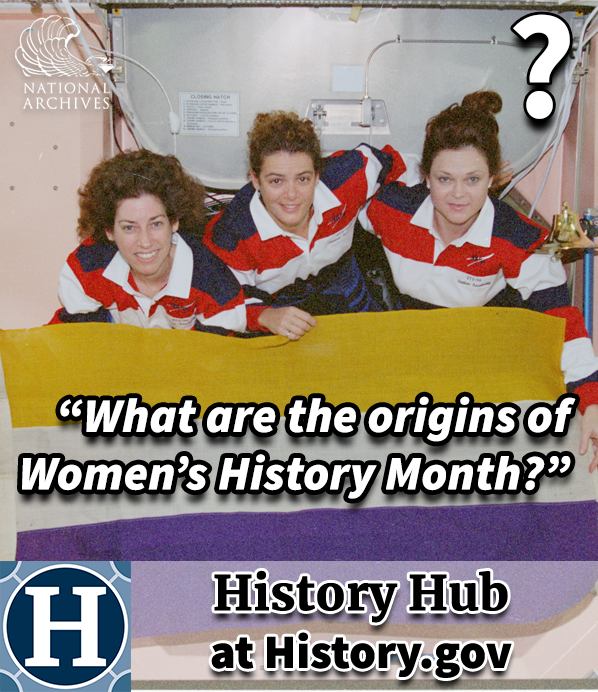 "What are the origins of Women's History Month and why is it in March?"
Our colleagues at the Library of Congress and the National Women's History Museum contributed to our latest Question of the Week on History Hub, our crowdsourced platform for history and genealogical research where anyone can ask questions and get answers from archivists and other community members.
Register and get started on History Hub.
Featured Exhibit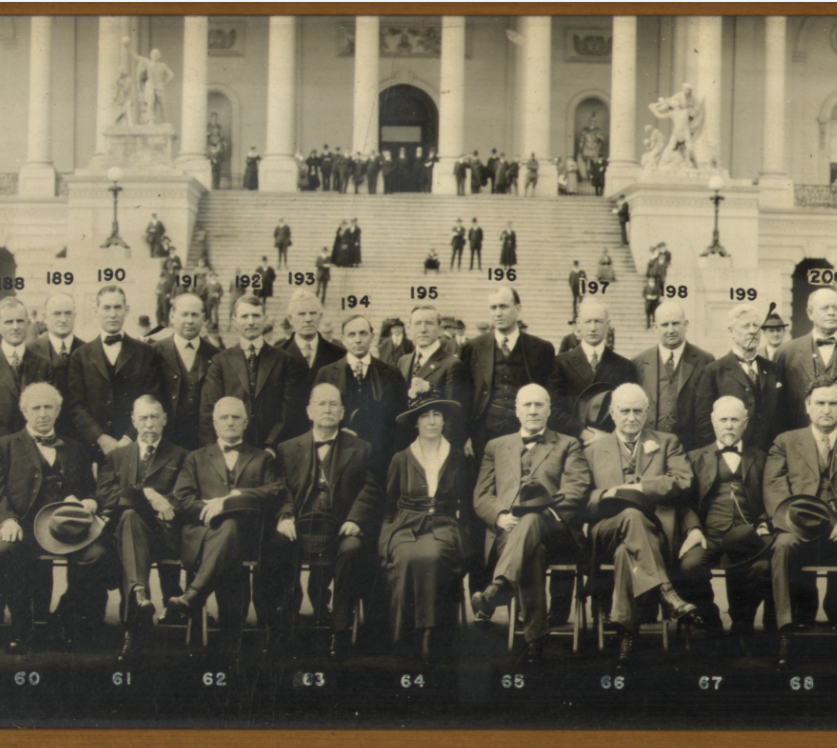 Four years before ratification of the 19th Amendment secured American women's constitutional right to vote, Jeannette Rankin became the first woman elected to Congress. Upon learning of her election in 1916, Rankin foretold, "I may be the first woman member of Congress, but I won't be the last." Visit the online Featured Document exhibit First Congresswoman Jeannette Rankin to learn more about this political pioneer.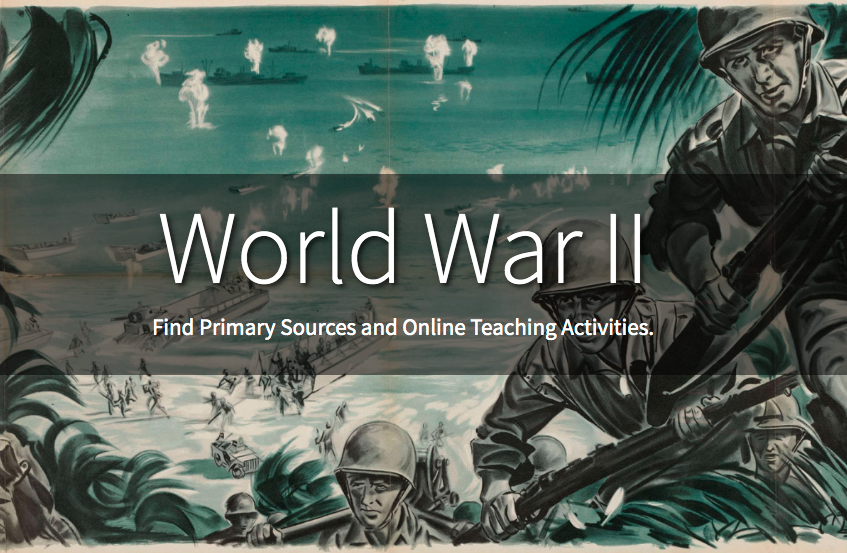 Check out our new World War II page on DocsTeach!
It includes primary sources and teaching activities for topics such as code talkers, the Tuskegee Airmen, the Holocaust, Pearl Harbor, Japanese internment, D-Day, the Manhattan Project, and more.
Public Programs
From May 16, 2017, here are authors Damian Shiels and David T. Gleeson discussing Shiels's book, The Forgotten Irish: Irish Emigrant Experiences in America. Moderating the discussion is former NARA manager of museum programs Michael Hussey.
At Home with the Roosevelts
Watch C-SPAN's rebroadcasts of the Franklin D. Roosevelt Presidential Library and Museum's series "At Home with the Roosevelts." Subscribe to the biweekly newsletter that includes virtual talks, NARA peer-to-peer conversations, historical features, short videos, and at-home activities.
Research Services
Check out this recently published Google Arts and Culture exhibit, which features War Manpower Commission (WMC) records from our holdings at the National Archives at New York City. Highlighted in these fantastic images are the efforts of the women the WMC employed in recruiting efforts to mitigate the labor shortages in factories and the agricultural sector during World War II.
MoPix Video Selection
A Nation-Wide System of Parks is a 1939 Department of Interior film that examines the origins of the Civilian Conservation Corps (CCC), and profiles various accomplishments of the group in helping to build our nation's parks. See similar films in this playlist and read more about the upcoming free virtual conference "Films of State" in the Unwritten Record blog.
Visit the Online Store
Peak cherry blossom season in Washington, DC, is around the corner.
Celebrate the beautiful bloom with our unique and elegant Cherry Blossom collection at the National Archives Store.
From jewelry to apparel, these blossom-filled designs will brighten your spring season.