Virtual Programs Newsletter
Issue #2, April 7, 2020
A Message from the Archivist of the United States
As Americans stay at home to fight the spread of COVID-19, our team selected a variety of records from our holdings to help keep you connected to the nation's history in the comfort of your home.
This week, we offer a number of opportunities to get you started, from conducting genealogical research using War of 1812 pension files to helping provide access to our history by transcribing the Tennessee Valley Authority's Family Removal and Population adjustment case file records from 1938 to 1948. You can also watch noted historian Eric Foner discuss his book on the Underground Railroad, check World War II enlistment records for family members, explore exhibits and educational materials from the LBJ Presidential Library, and much more.
We hope you'll take advantage of these opportunities this week, while you do your part by staying home and helping keep everyone safe.
Getting started: Tag, transcribe, learn, share
Even though our research rooms, museums, and Presidential Libraries are closed due to the ongoing health crisis, many of our resources are available online. Our staff put together a selection of activities accessible from home.
Citizen Archivist Missions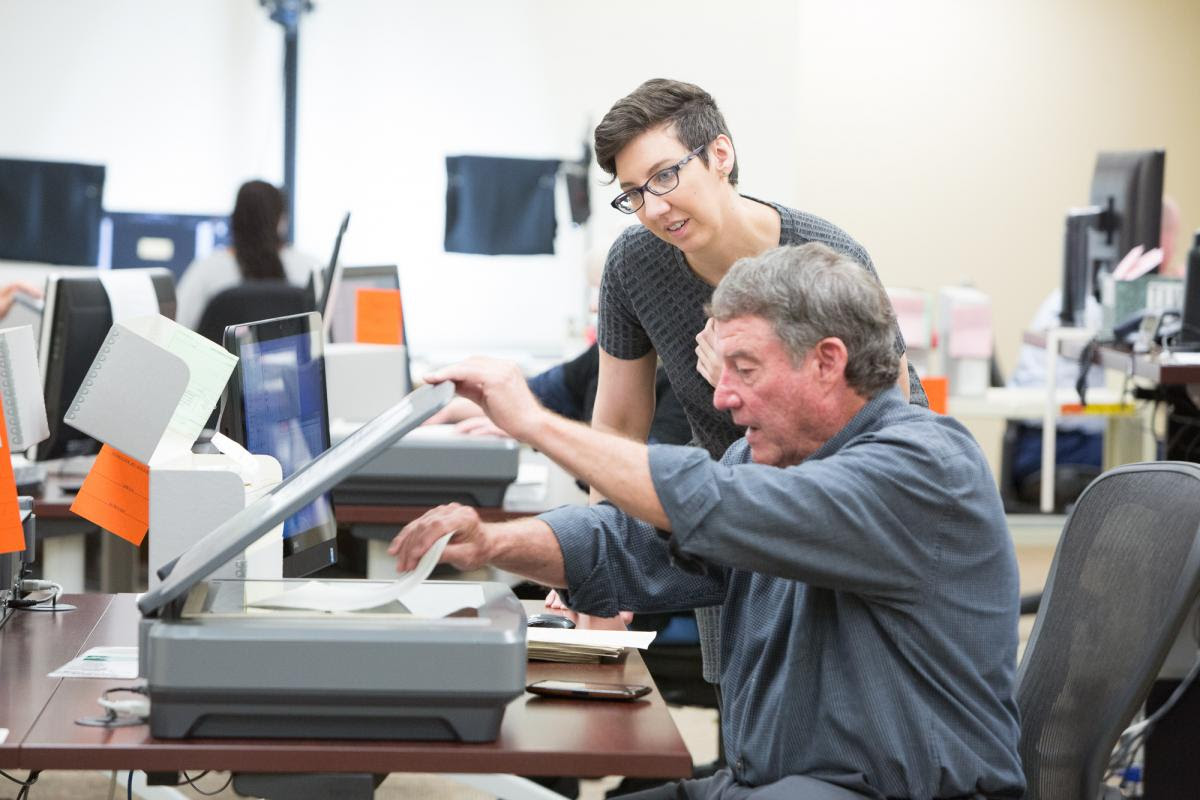 Help transcribe records from the Tennessee Valley Authority in the latest #ArchivesAtHome challenge! Check out the TVA Family Removal and Population Readjustment Case Files (1937–1948). Help transcribe case histories and family surveys of individuals affected by TVA's projects. Find a page without a blue tag and get started transcribing.
Research Family History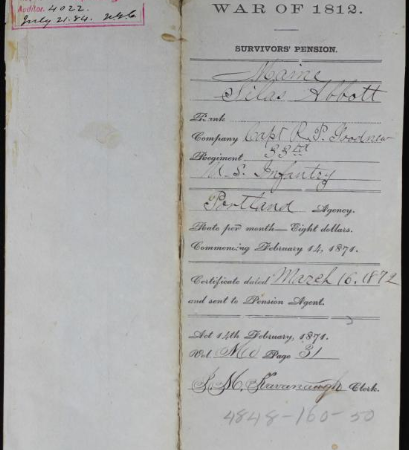 Are you looking for some NARA records you can view from the comfort of your home? Don't worry, we have plenty. Take a look at the War of 1812 Pension Files on Fold3.com. While Fold3 is a subscription-based site, this set of records is free to view. They are also being added to the National Archives Catalog.
We first wrote about the ongoing 1812 Pension Files project in 2012. Not all pension files have been digitized, but we're getting there!
From the Catalog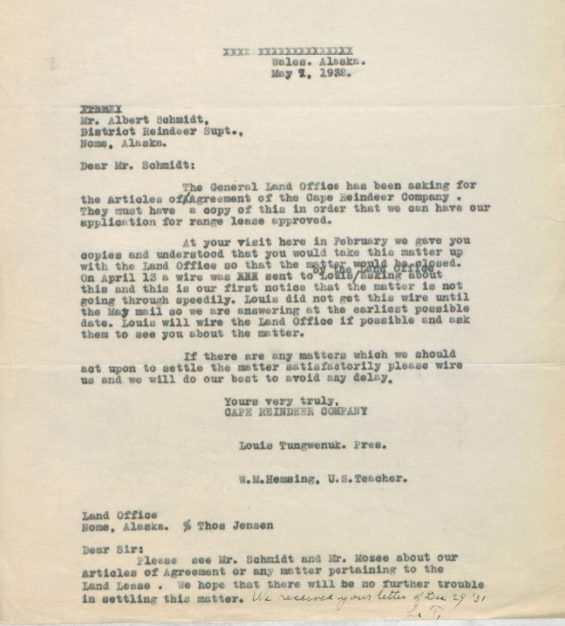 New in the Catalog: Correspondence Relating to Reindeer Herds in Alaska, 1911–1960 from Record Group 75, Records of the Bureau of Indian Affairs.
This series consists of correspondence to and from the General Reindeer Superintendent and relates to all aspects of the work of the Reindeer Service in Alaska.
Question of the Week
"Seeking records of landing craft from the USS Samuel Chase during World War II."
See the answer to our Question of the Week on History Hub, our crowdsourced platform for history and genealogical research where anyone can ask questions and get answers from archivists and other community members.
Featured Exhibit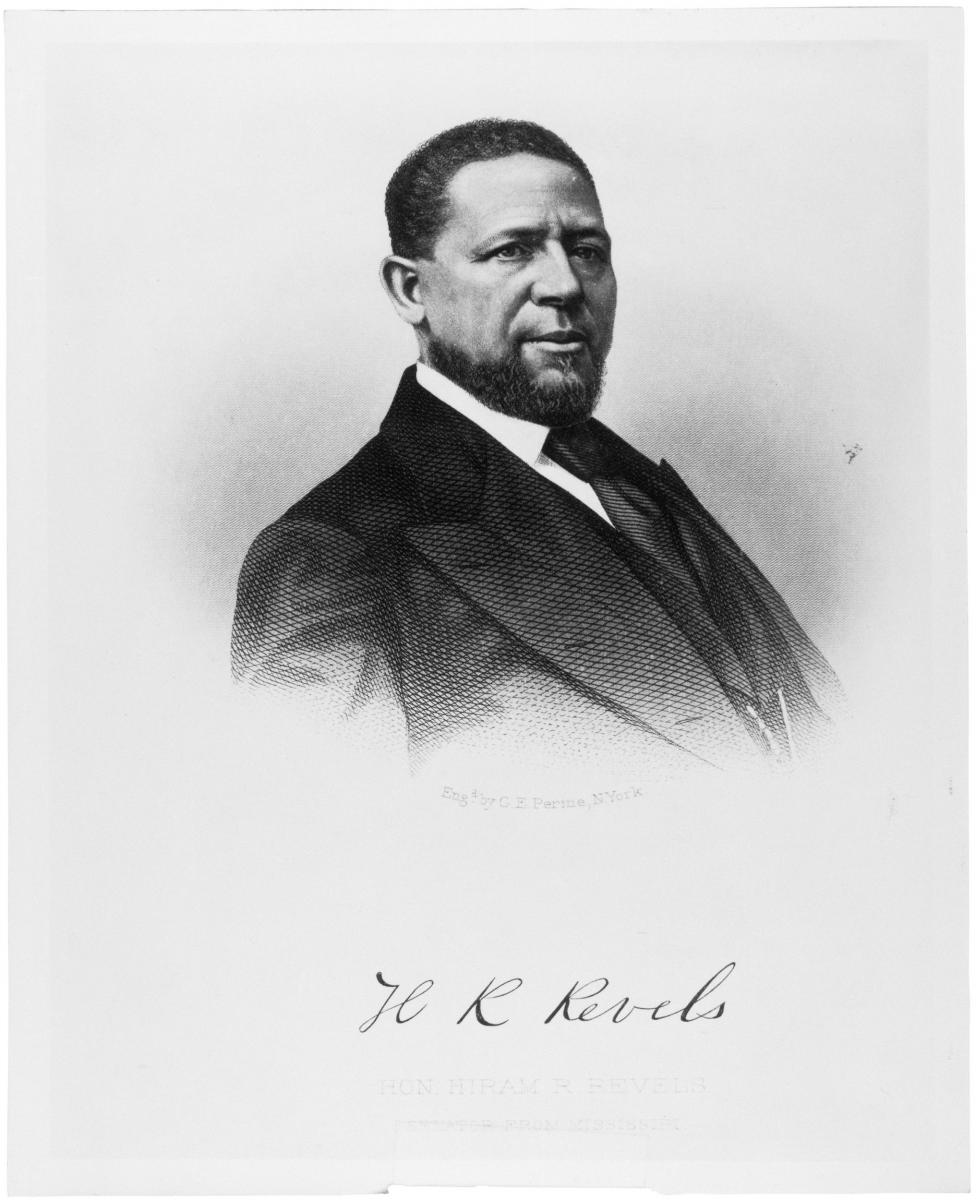 The 19th Amendment isn't the only landmark voting rights victory celebrating a milestone anniversary in 2020. The 15th Amendment, ratified 150 years ago, made it illegal to deny someone the right to vote based on race.
Protecting black voting rights in the U.S. Constitution also paved the way for the first African American to be elected to Congress in 1870.
See the Records of Rights exhibit online.
Education Spotlight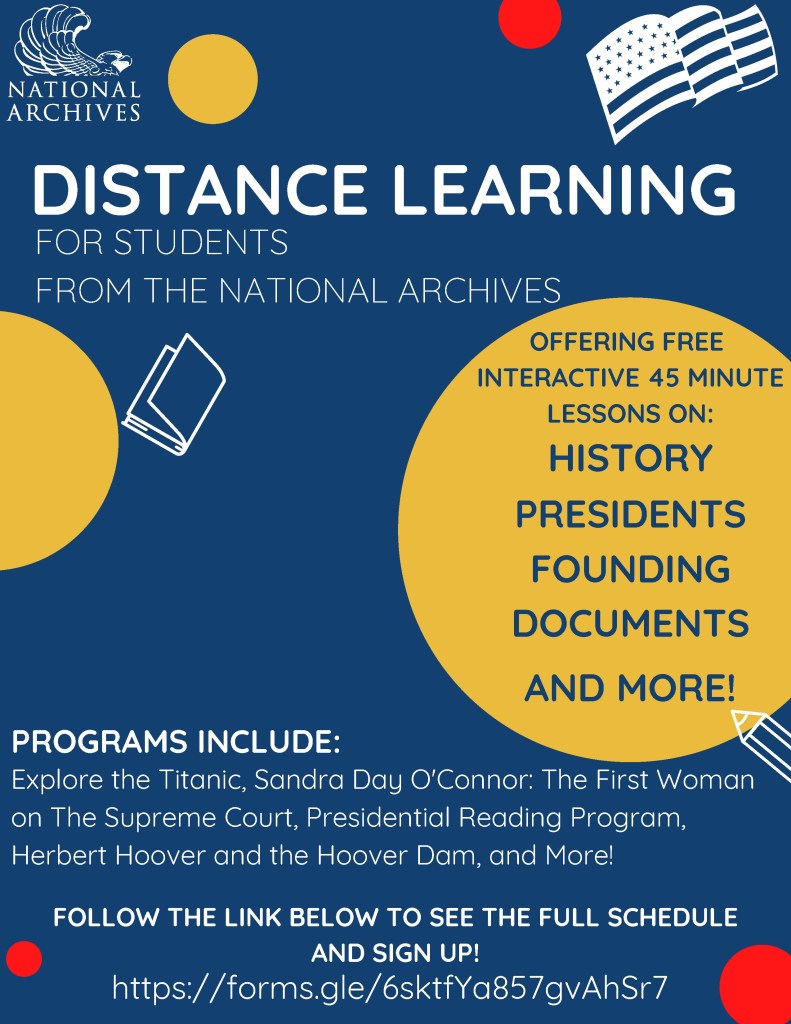 Students and families can join us for live online learning programs with the Presidential Libraries and National Archives.
From the Candy Bomber and the Berlin Airlift, to the Constitution at Work: Elementary Edition, programs are available for preschool through 12th grade.
Scheduled weekly through the end of May, all programs will take place at 2 p.m. ET.
See the full schedule and sign up.
Public Programs
From February 3, 2015, a panel discussion based on Eric Foner's book, Gateway to Freedom: The Hidden History of the Underground Railroad. Joining Foner are Ed Ayers, President of the University of Richmond; Edna Greene Medford, professor of history at Howard University; and Adam Rothman, associate professor of history at Georgetown University.
Research Services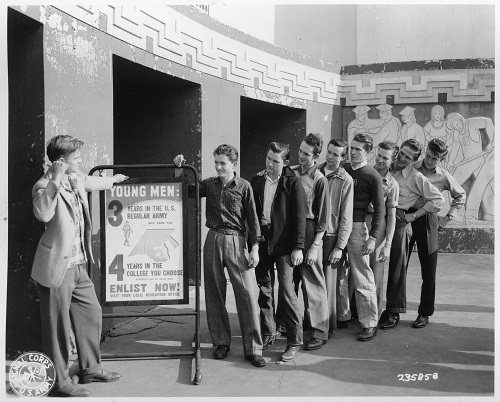 Ever wonder if your grandfather or great-grandfather served in the Army in WWII? Check out the World War II Army Enlistment Records available via the Access to Archival Databases (AAD) resource.
Featured Presidential Library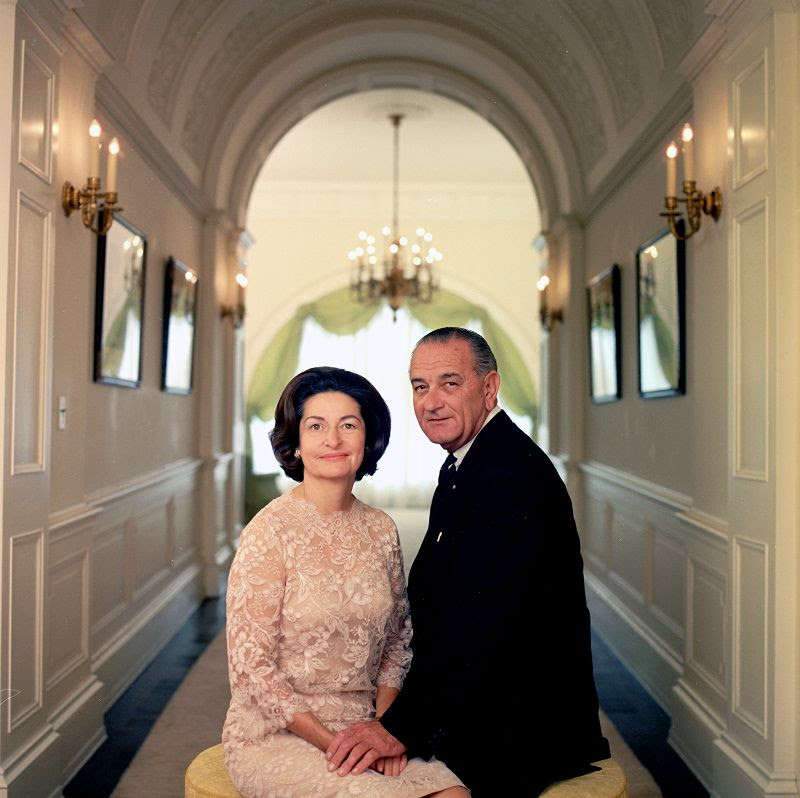 Whether you're an educator, researcher, or just curious about LBJ and Lady Bird, the Lyndon B. Johnson Presidential Library and Museum has something for you.

Discover lesson plans and education-related activities. Search the library's online archive and "DiscoverLBJ." Explore the online interactive exhibit "The Vietnam Conflict" Watch Lady Bird's home movies on the library's YouTube channel.
MoPix Video Selection
As the City Sleeps (1953) is a fascinating film peek into the lives of the workers who readied San Francisco's Wholesale Produce Market for a day's customers. We digitized the United States Information Agency film after receiving a request from the filmmaker's son, who was hoping to surprise his father, Charles Larrance, with a copy of the film. "As the City Sleeps" features gorgeous nighttime photography and serves as a record of this significant San Francisco landmark.
Featured News Story
In March, the National Archives transferred Personal Protective Equipment to Washington, DC's Emergency Management Response Team, which in turn is working with the U.S. Department of Health and Human Services to distribute and reallocate the donated supplies. The same equipment is used by National Archives employees when dealing with damaged records. Read more about it on National Archives News.
Visit the Online Store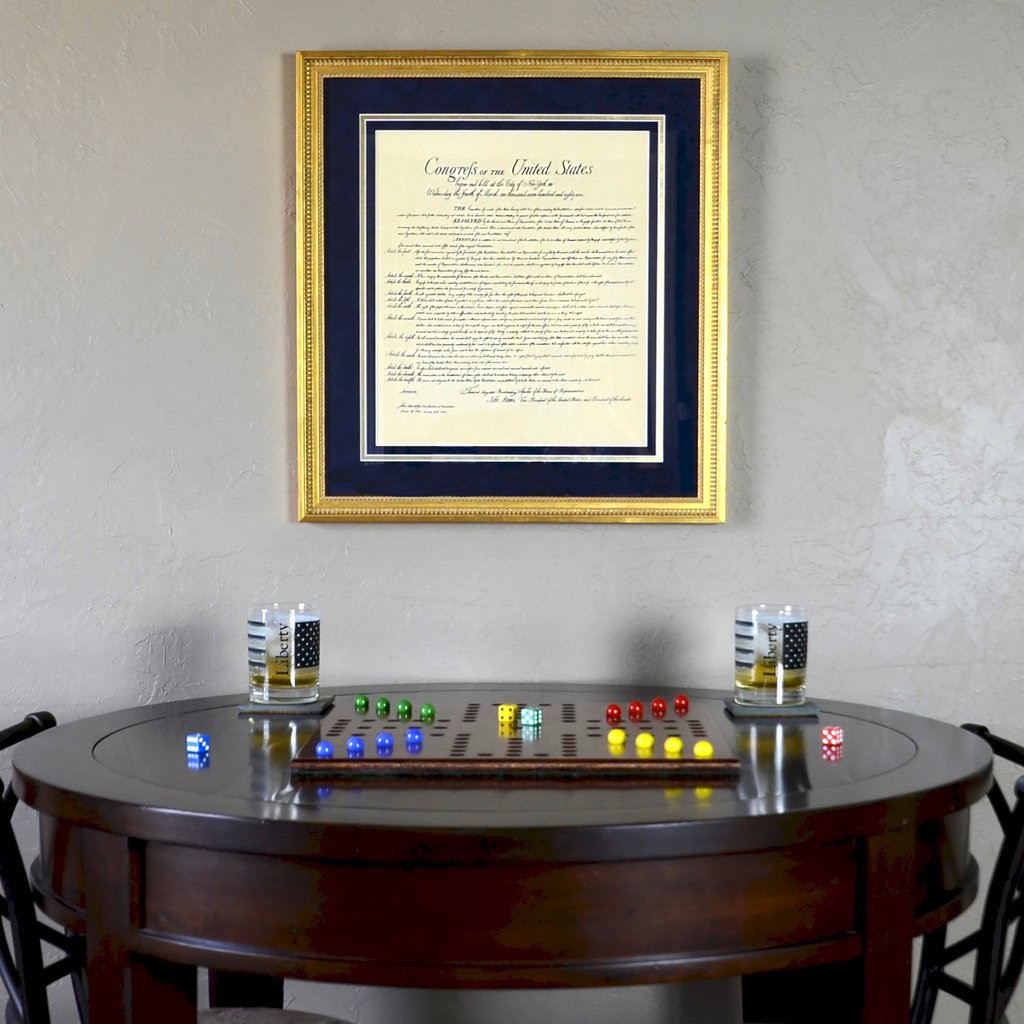 Our online store is open. The National Archives Store proudly supports the educational initiatives of the National Archives and provides important financial support for programs and exhibitions. From framed founding documents to collections that highlight the holdings and exhibits within the Archives, the eStore presents a sparkling array of high quality, custom products. There's something for everyone!