Virtual Programs Newsletter
Issue #4, May 5, 2020
A Message from the Archivist of the United States
While we all work from home to keep our families safe from COVID-19, our staff put together this list of online resources to help you stay connected with our Nation's history.
We have a variety of ways for you to assist in making our records even more accessible and useful to researchers, genealogists, teachers, and others. Citizen Archivists have made a tremendous contribution making tens of thousands of pages available for more in-depth searches.
Also, linked here are records newly added to our catalog, questions on the History Hub, and resources for teachers and parents to assign to homebound students. We are also sharing an exhibit and related video on the 75th anniversary of the end of WWII in Europe, records on National Historic Landmarks, and digital collections from the Gerald R. Ford Presidential Library and Museum.
Stay safe.
Citizens help make access to records easier
Even though our research rooms, museums, and Presidential Libraries are closed due to the ongoing health crisis, many of our resources are available online. Read more about citizen archivist contributions through transcription and tagging missions and take a look at a selection of the many activities accessible from home.
Citizen Archivist Missions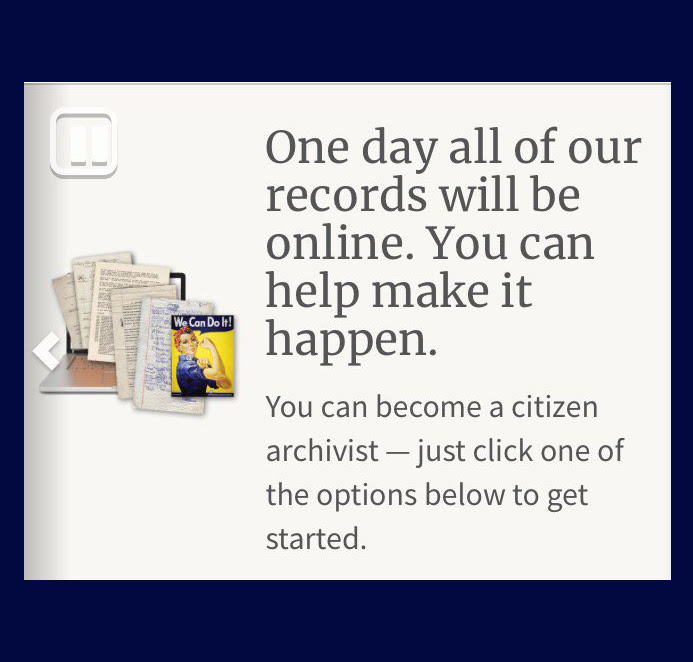 Join us for our latest Citizen Archivist mission featuring records from the Bureau of Public Roads, 1896–1963. Help us tag the details you find in the photographs, such as vehicles (extra credit if you can identify the model and make!), highway structures, buildings, tourist cabins and motels, car washes, shopping centers, bus terminals, and parking garages and other features. Learn more about What Makes a Good Tag? and find other missions on our Citizen Archivist Dashboard.
Research Family History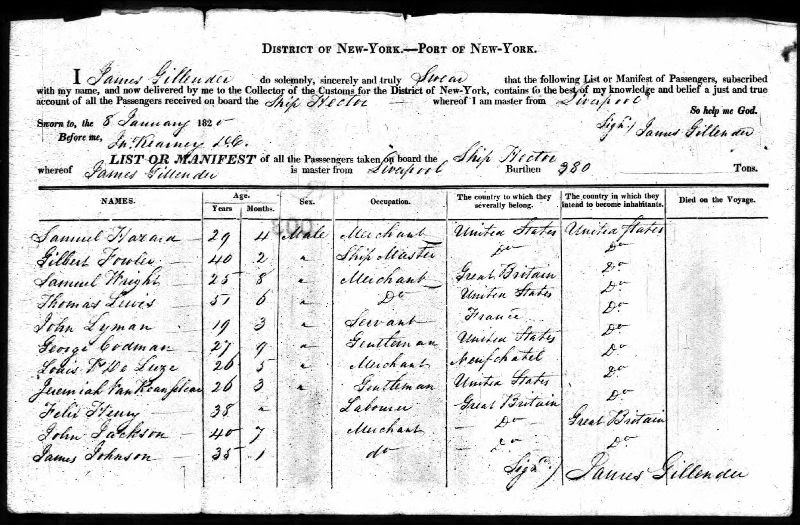 Many passenger arrival records have been digitized and are available online through the National Archives Catalog, enabling easy online searching and browsing. But all of this online access doesn't guarantee locating a match. This list of tips and common misconceptions can be useful in focusing your search!
From the Catalog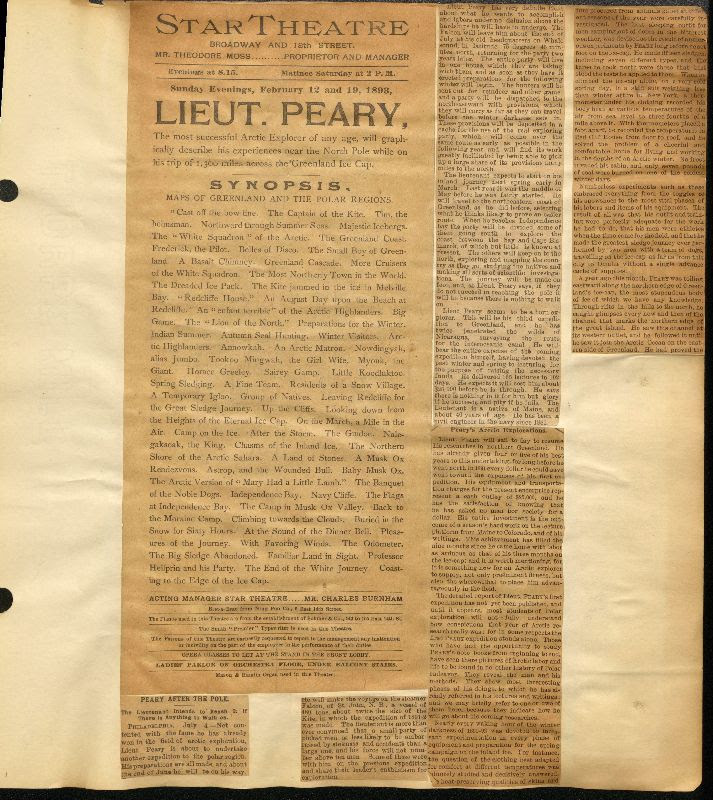 Papers of James Wheeler Davidson
Newly added records to the National Archives Catalog include a series containing biographical material of James W. Davidson, a member of the Peary Expedition. Included is correspondence relating to his activities before and after the expedition. Other material includes records related to botanical specimens, a scrapbook with news clippings, and memorabilia relating to the Baldwin-Ziegler Expedition of 1901 and Peary's North Pole expedition of 1909.
Question of the Week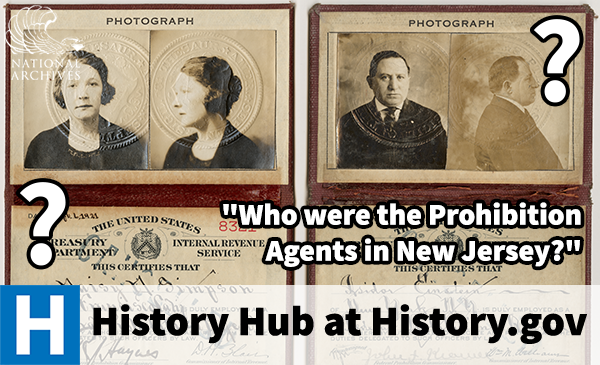 "Who were the Prohibition Agents in New Jersey from 1920 to 1935? Who among these were members of the clergy, such as John B. Adams, a Methodist minister?"
See the answer to our Question of the Week on History Hub, our crowd-sourced platform for history and genealogical research.
Featured Exhibit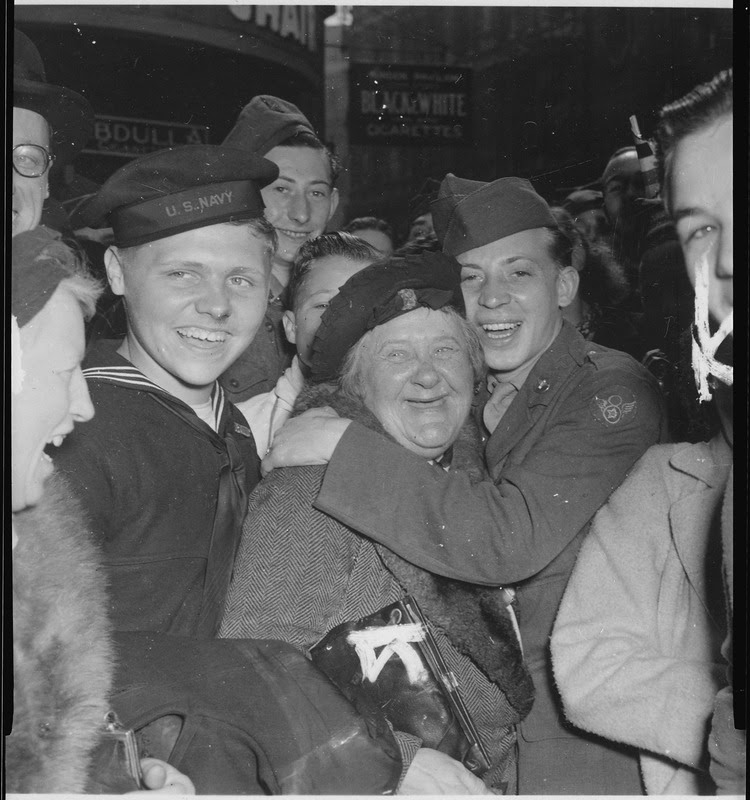 After nearly six years of warfare, the Nazi-led Third Reich finally collapsed with the unconditional surrender and total disarmament of German Forces on May 8, 1945.
In commemoration of the 75th anniversary of the end of World War II in Europe, this online exhibit features the English and German surrender documents signed at Berlin on V-E Day.
Education Spotlight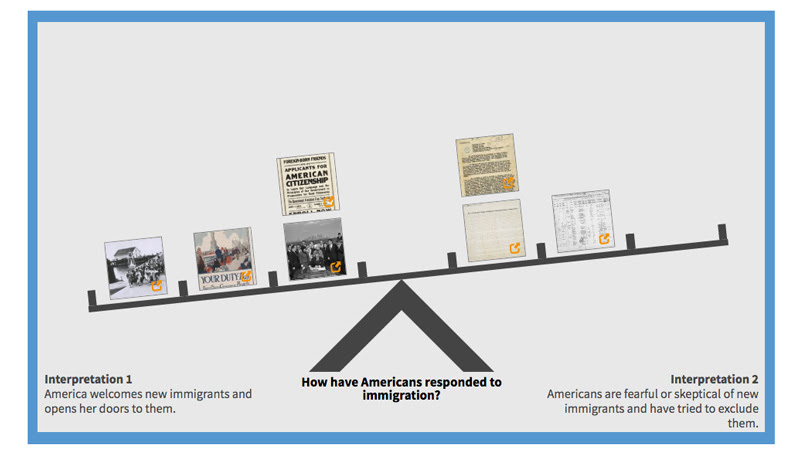 At DocsTeach, parents and teachers can assign primary source learning activities for students to complete online. Students can complete activities and research primary sources on topics spanning American history. See our feature pages for topics.
Public Programs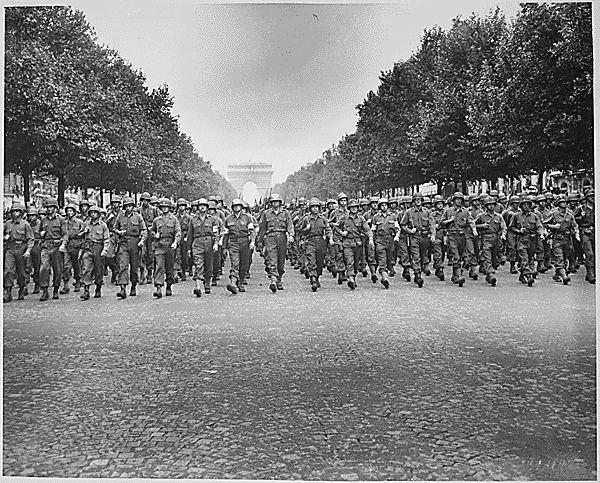 VIDEO: In commemoration of the 75th anniversary of Victory in Europe, or V-E Day (May 8.1945), here is author James Holland speaking about his book, The Allies Strike Back, 1941–1943: The War in the West. The program was recorded in the William G. McGowan Theater on October 13, 2017.
Research Services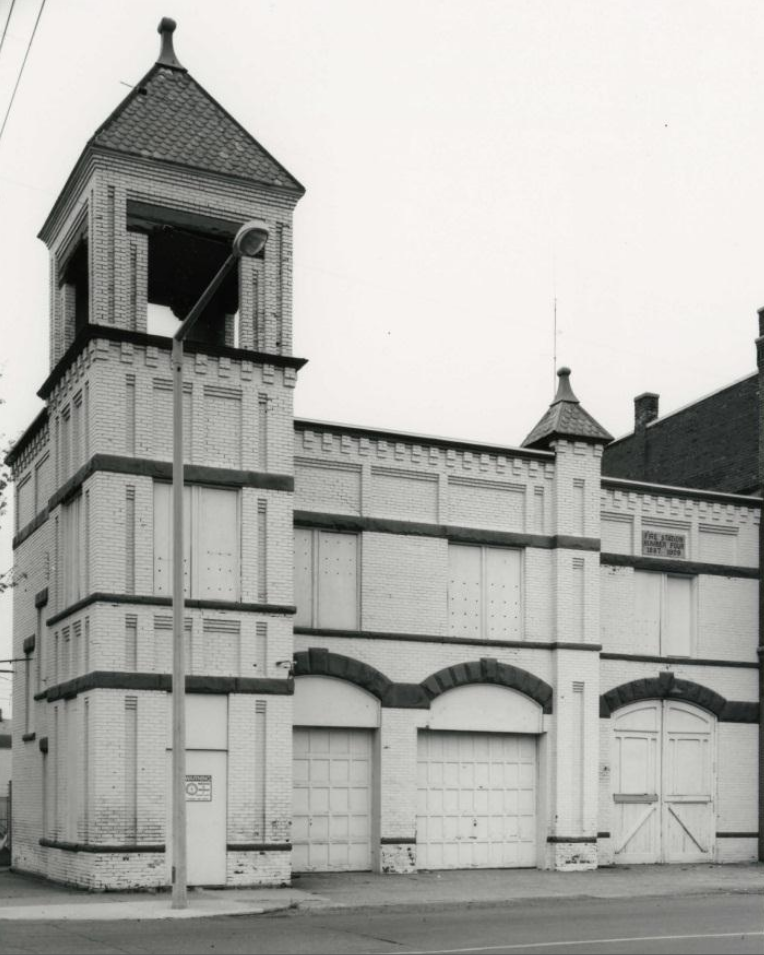 The National Park Service's National Register of Historic Places and National Historic Landmarks Program application files from 1964 through 2013 are available in our Catalog. There are more than 86,000 applications, organized by state or territory, documenting the building, architectural, and cultural aspects of places designated as worthy of historic preservation across the nation and territories.
Caption: Old Fire House No. 4, Kalamazoo Multiple Resource Area, Photo by Gary Cialdella, Kalamazoo Historical Society (from NAID 25337642)
Featured Presidential Library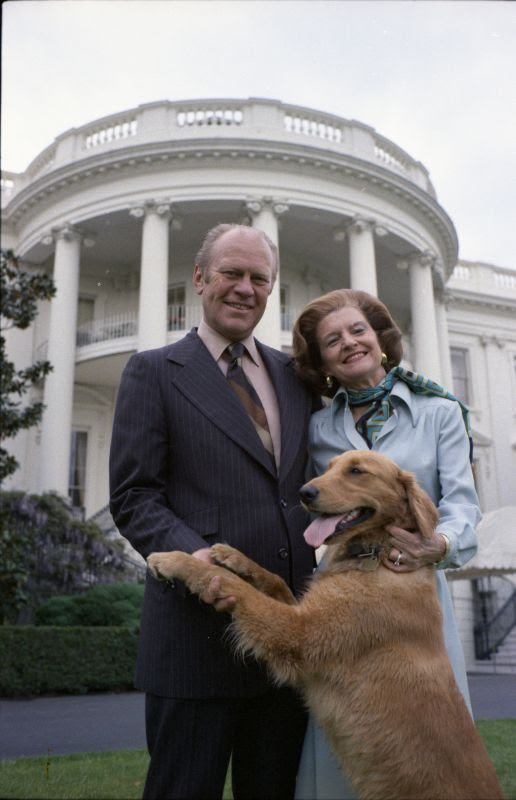 The Gerald R. Ford Presidential Library and Museum recently expanded its online resources. New virtual tours of the Museum's core exhibits, led by the Museum's Curator, Don Holloway, are now available online and accessible from the Library homepage. Included are stops inside the Cabinet Room and Oval Office.
You can also visit our Digital Library which will give you an opportunity to browse a broad range of digitized material on our nation's 38th President. Our digital collections include important topics such as women's rights, state dinners, the Nixon pardon, the Vietnam War, and Ford's involvement in World War II.
MoPix Video Selection
Diary of a Sergeant—This World War II U.S. Army training film features Harold Russell, who lost both hands during a military training accident. The film was used to help inspire wounded soldiers returning home from the war. Russell was later cast in and won an Academy Award for the film The Best Years of Our Lives. Read more in NARA's Unwritten Record blog.
Featured News Story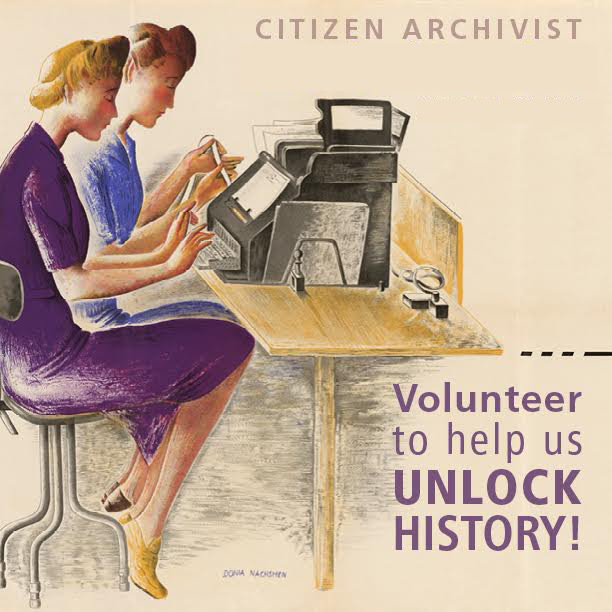 With social distancing in place across the United States during the COVID-19 pandemic, Citizen Archivists are making a major contribution to increase access to historical records, more than tripling the number of pages that are tagged and transcribed each week in the online National Archives Catalog. These efforts have made tens of thousands of pages available for in-depth searches, helping the National Archives in its mission of providing access to America's historical records.
Visit the Online Store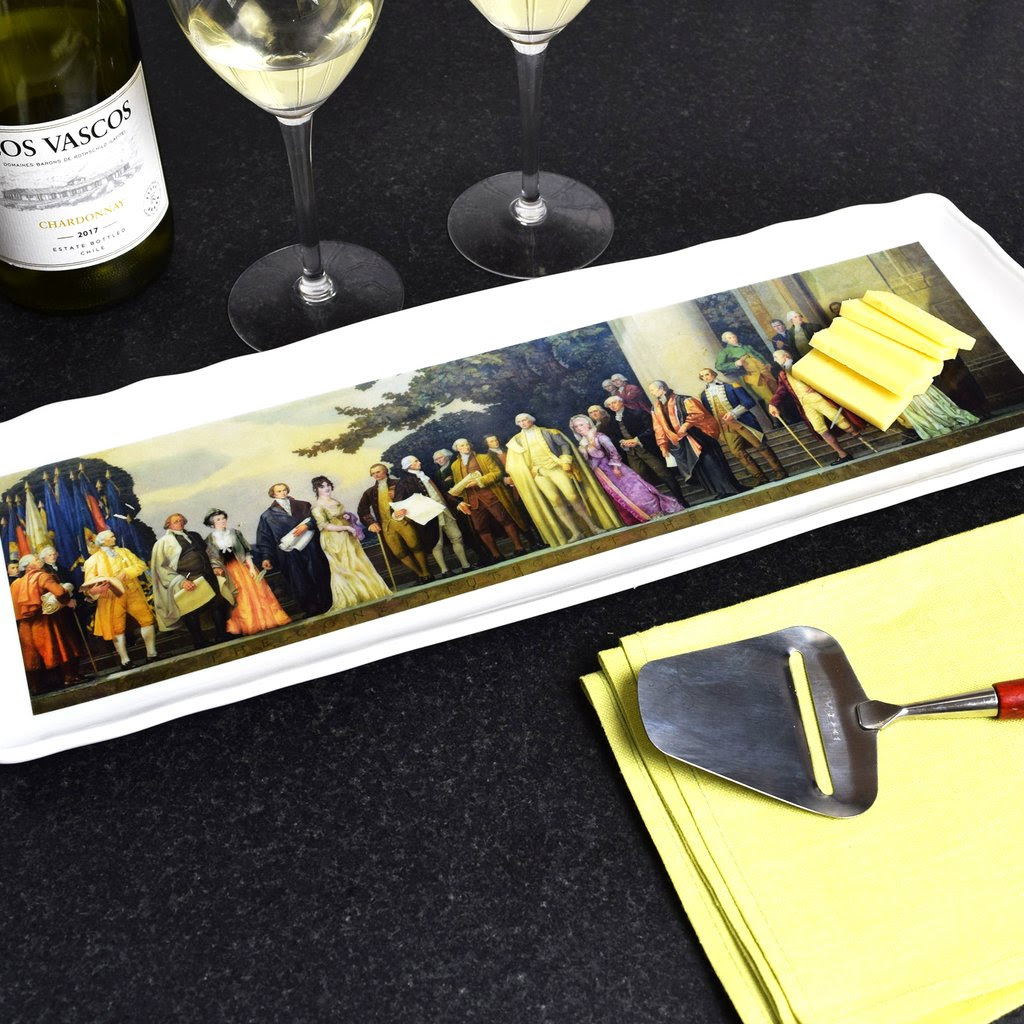 In many homes, the kitchen is the center of it all. It's a place where the rituals of preparation and creation comfort us and our families.
The National Archives Store is pleased to present its comfort cooking collection, full of unique kitchen items to help you find cheer in uncertain times. And we're ready to ship!
Order today and your items ship next business day. Shop now.