Virtual Programs Newsletter
Issue #3, April 21, 2020
A Message from the Archivist of the United States
For this edition, we bring you a wealth of ways to connect with our records virtually, as you continue to stay safe in your homes and practice social distancing in the fight against COVID-19.
You'll find resources for teachers working remotely, and for parents homeschooling their children. We also provide citizen archivists the chance to make a contribution by helping transcribe important records, such as a Federal court appeal of a man convicted of murdering two FBI agents on a Native American reservation in South Dakota.
From a discussion of a secret meeting between President Richard Nixon and Elvis Presley to information about World War II code breakers on the History Hub, there's something here for just about anybody interested in American history. We hope you find our offerings an interesting and useful way to spend some time during the pandemic.
Genealogy, education, videos, and more
Even though our research rooms, museums, and Presidential Libraries are closed due to the ongoing health crisis, many of our resources are available online. Our staff put together a selection of activities accessible from home.
Citizen Archivist Missions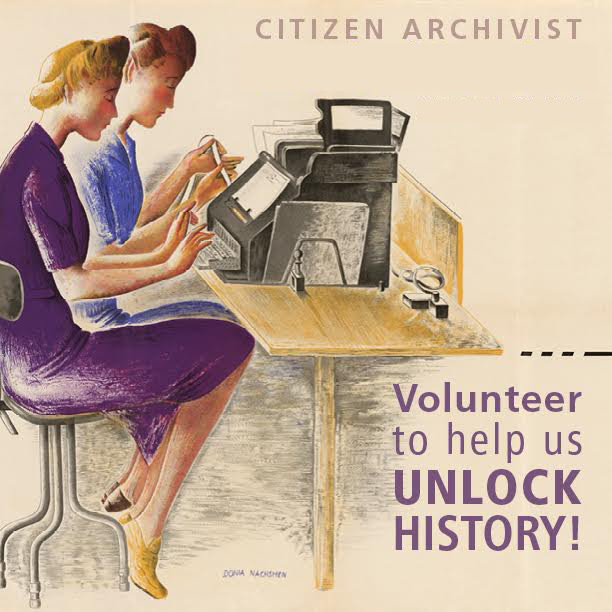 Help transcribe the case of United States of America v. Leonard Peltier in this week's #ArchivesAtHome challenge! In this case, Peltier was originally convicted of murdering two FBI agents on the Pine Ridge Reservation in South Dakota in 1975. Find a page without a blue tag and get started transcribing.
Learn how to register and get started here.
Research Family History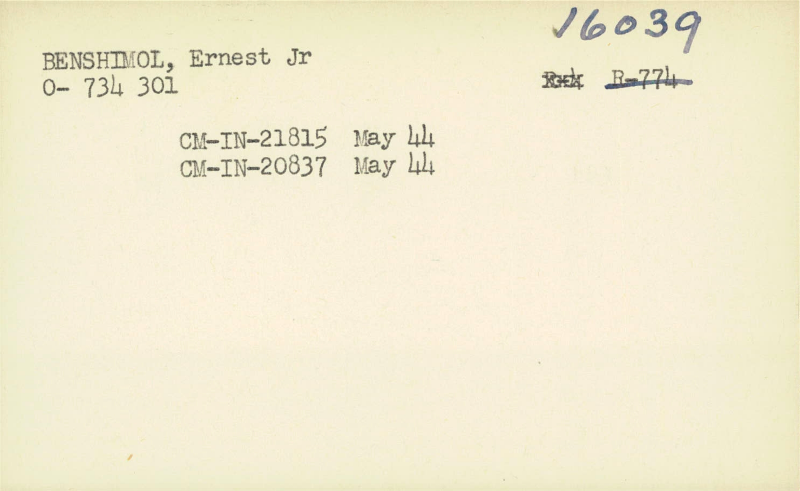 Missing Air Crew Reports provide information on individual aircraft losses during World War II. They are newly digitized and a great resource if you're seeking information about a relative whose aircraft was lost during the war. The name index to the MACRs allows look up of an individual's name to get the MACR number corresponding to their report.
From the Catalog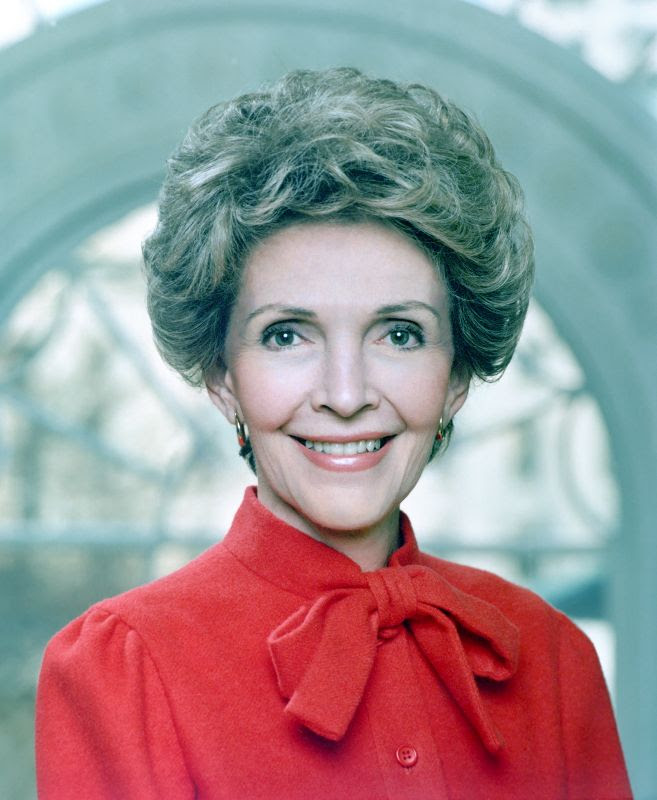 New in the Catalog: First Lady Audio Recordings, 2/9/1981–1/12/1989. This series consists of audio recordings of First Lady Nancy Reagan's speeches and remarks made at various public appearances. Nancy Davis Reagan (born Anne Frances Robbins; July 6, 1921–March 6, 2016) was an American film actress and the second wife of Ronald Reagan, the 40th President of the United States. She was the First Lady of the United States from 1981 to 1989.
Caption: Official Portrait of Nancy Reagan, 2/1/1983 National Archives Identifier: 75852641
Question of the Week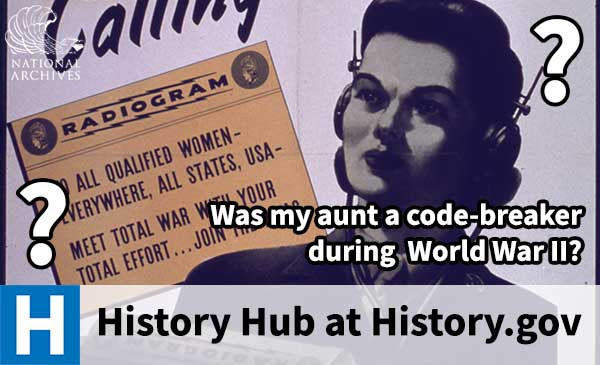 "I think my aunt was a code breaker during WWII. She was very secretive about her activities. Where can I find information about her?"
See the answer to our Question of the Week on History Hub, our crowdsourced platform for history and genealogical research.
Featured Exhibit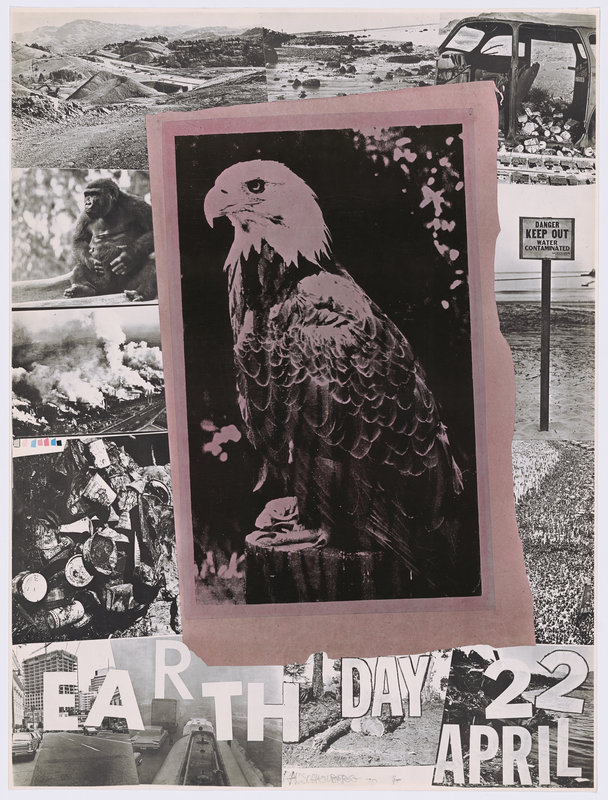 April 22 marks the 50th anniversary of the first Earth Day. Recognized by many as the birth of the U.S. environmental movement, the first Earth Day demonstration spurred a dramatic rise in public concern about environmental issues. Since then, Earth Day has grown into an event observed by an estimated billion people in nearly 200 countries each year.
Caption: Artist Robert Rauschenberg designed his iconic poster in honor of the first Earth Day. It features a bald eagle surrounded by a montage showing endangered animals, deforestation, and pollution.
Education Spotlight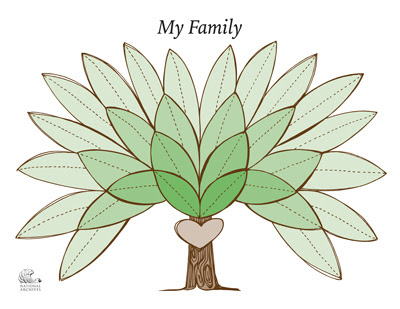 For educators who are now teaching remotely and homeschooling parents, we have resources for online teaching and learning organized by grade level. Access our materials for elementary age, middle school, and high school. Resources include online activities, live programming, downloadable family trees, and more.
Public Programs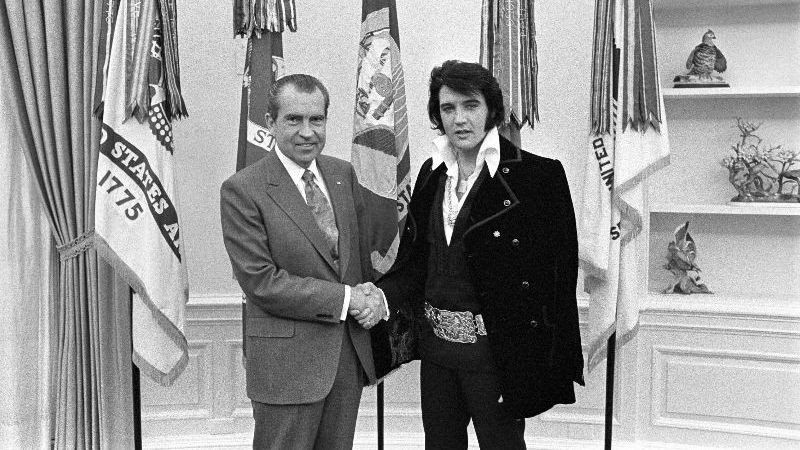 From January 25, 2010, here's a golden oldie—We Were There When Nixon Met Elvis—a discussion about the meeting between Elvis and President Richard Nixon at the White House on December 21, 1970. Historian Timothy Naftali hosted a discussion with Egil Bud Krogh, Assistant to the Counsel to the President, and Jerry Schilling, veteran music industry professional and longtime friend of Elvis Presley.
Research Services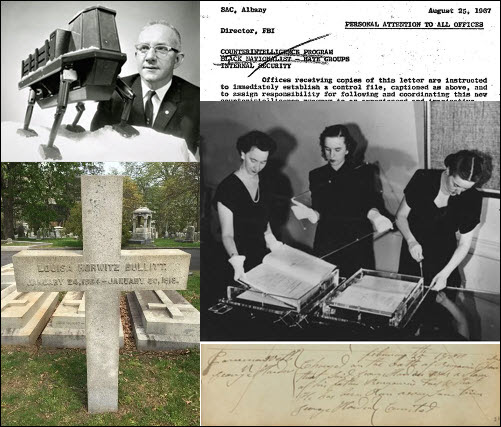 Did you know the Text Message Blog contains hundreds of posts related to American history inspired by National Archives holdings? You can explore a wide variety of topics by querying in the Search field, using the Categories drop-down field, or browsing tags in the sidebar. New posts are added each week, so you're likely to find something new every time you visit!
Featured Presidential Library
The William J. Clinton Presidential Library and Museum has online resources that you can use without leaving your home. We host digital exhibits on topics like the Northern Ireland peace process and rock musicians who visited the White House. If documents are your thing, you can also browse our finding aids and digitized collections.
You can visit our YouTube channel with thousands of videos or our Instagram, Facebook and Twitter feeds have even more entertainment waiting for you. Visit clintonlibrary.gov for more information.
MoPix Video Selection
This past week was the 50th anniversary of the Apollo 13 mission. Featured from the National Archives' YouTube Channel is Apollo 13 Astronauts Lovell and Haise KC-135 Training. Thousands of films from the Apollo program can be searched in the National Archives Catalog. Also see the newly developed website Apollo 13 in Real Time, featuring recently digitized mission audio recordings from the National Archives.
Featured News Story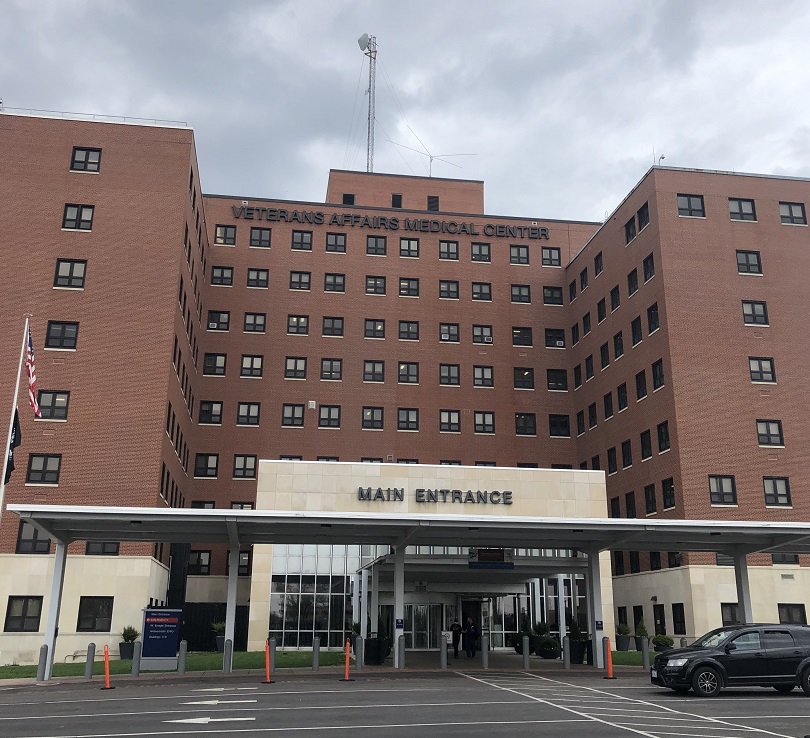 Although the National Personnel Records Center (NPRC) here is officially closed, a small contingent of staff continues to come into the building to process critical record requests in support of veterans and their families during this COVID-19 pandemic. Read more on National Archives News.
Caption: The NPRC transferred 200 N95 masks to the Department of Veterans Affairs St. Louis Healthcare System. (National Archives Photo by Scott Levins).
Visit the Online Store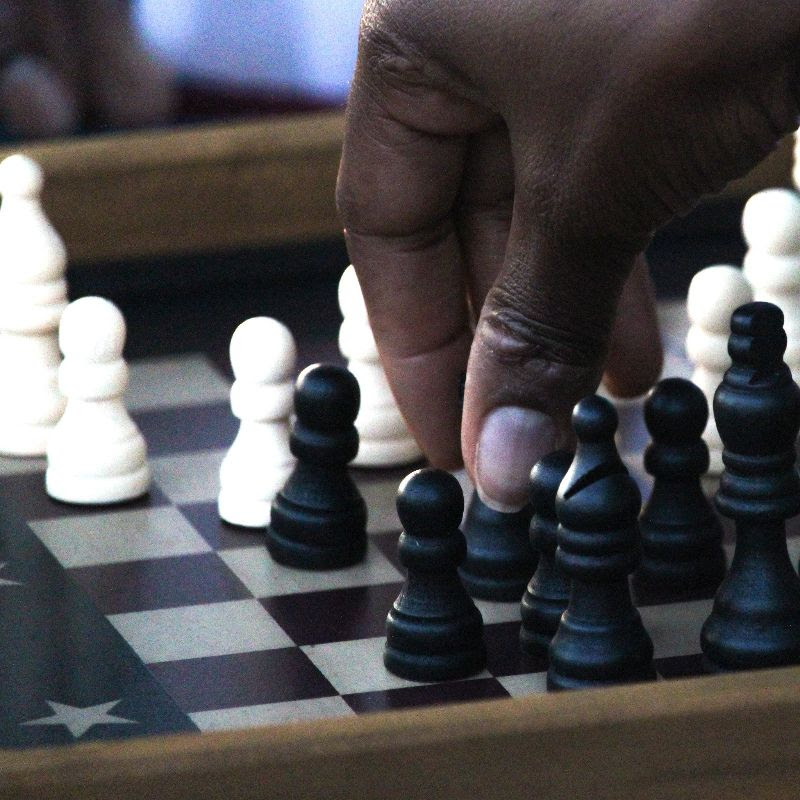 Don't wait weeks to get your next activity for family game night at home. The National Archives Store is here and ready to ship with an eccentric collection of games and puzzles, all with a twist of history. Want a new take on Monopoly? You're bound to find something to suit your gameplay. Order today and we ship the next business day! Shop now.