Virtual Programs Newsletter
Issue #7, June 16, 2020
A Message from the Archivist of the United States
In this edition, you can read about Mae Jemison, the first African American woman to be admitted into NASA's space training program. You can also watch a video and discover records related to the 1963 March on Washington for Jobs and Freedom. In addition, you can hear Henry Louis Gates, Jr., and Maria Tatar discuss their book, The Annotated African American Folktales.
You can also learn about the United Nations Charter, our current featured document, adopted and signed on June 26, 1945; you can peruse CIA maps created from 1947 to 2015; and you have the opportunity to contribute to a History Hub conversation about the 1918 flu pandemic.
I hope this newsletter helps keep you connected to our nation's records, as we continue practicing social distancing and working remotely to combat the coronavirus.
July 4 Celebration Hosted Online in 2020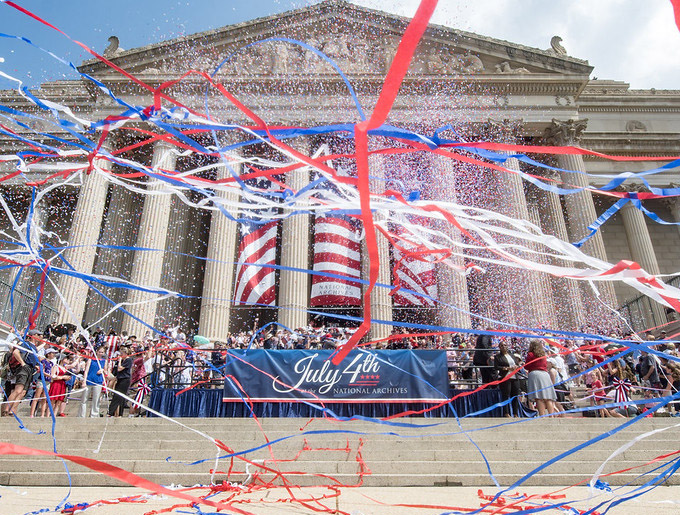 Join the National Archives for its first-ever virtual July 4th celebration! This year, the National Archives will lift the words of the Declaration of Independence off of its well-worn parchment and bring them to homes across the country online.
Citizen Archivist Missions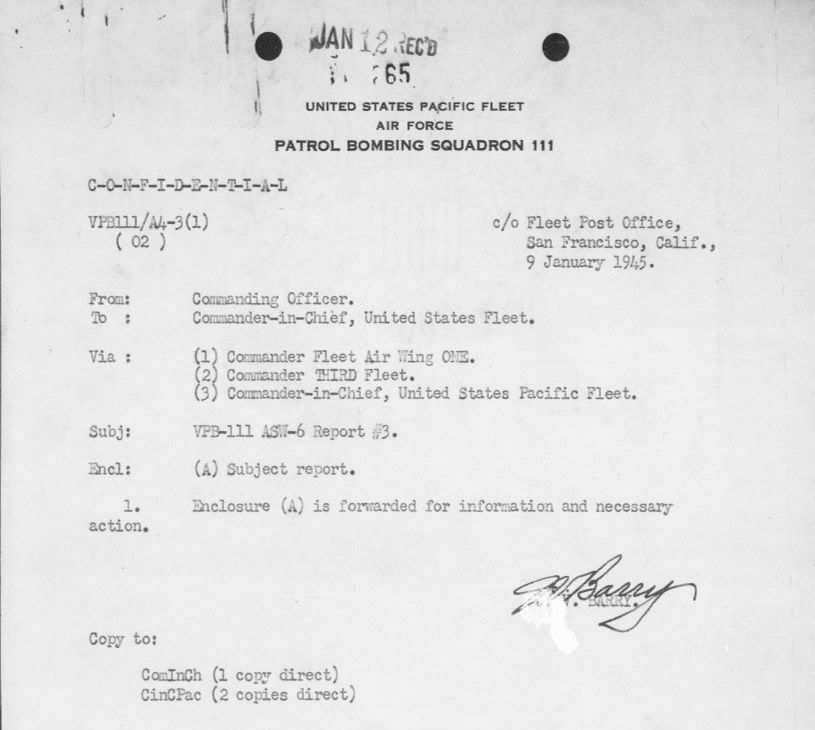 Help us transcribe records relating to submarines including patrol reports, reports of sinking enemy submarines, and more. Are you a submarine expert? Share any additional details you many know about the record in the comments field. Thank you for helping improve access to historical records!
New to the citizen archivist program? Learn how to register and get started.
Research Family History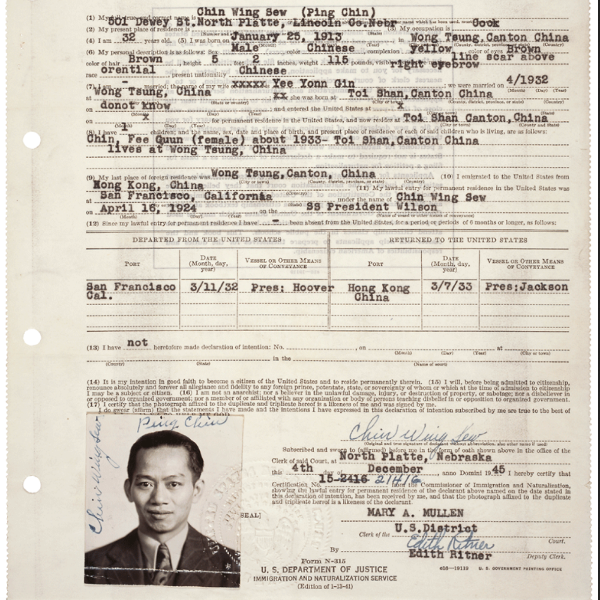 Confused about which naturalization records are available through NARA and how to request them?
Concerned about which services NARA can (and cannot) provide related to documentation of naturalization proceedings? This History Hub blog post sheds light on all of this and more!
Image caption: Declaration of Intention for Chin Wing Sew, National Archives ID 595881.
From the Catalog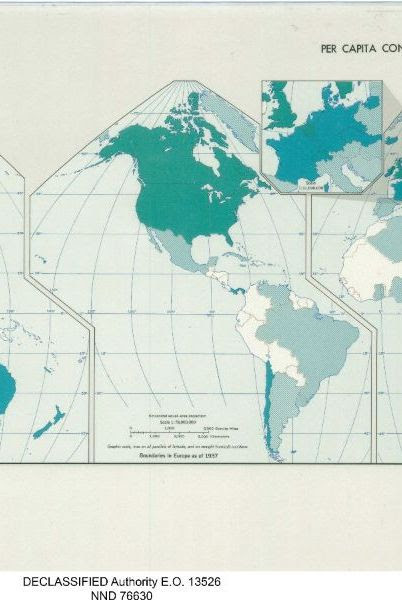 Published Maps, 1947–2015, Records of the Central Intelligence Agency, 1894–2002
This series consists of published maps of most countries and world regions. Included are base and briefing base maps; maps depicting terrain, sociological, transportation, political, and economic features; maps depicting administrative, military, and treaty boundaries; maps of urban areas; and maps showing ethnic distributions or narcotics trade routes. Also included are thematic maps, charts, graphs, and organization charts relating to various topics of the Cold War, including the Soviet Union, China, Cuba, and the Vietnam War.
Image: National Archives Identifier 305945.
March on Washington
This Inside the Vaults video short follows the subject of the photograph, Edith Lee-Payne of Detroit, who celebrated her 12th birthday in 1963 by attending the March on Washington with her mother. Find more resources related to the March on Washington for Jobs and Freedom here.
Question of the Week
"I'm looking for any oral histories that include accounts of the 1918 flu pandemic. I'm interested in any recorded recollections of people's memories, etc. Thanks!"
See the answer to our "Question of the Week" on History Hub, our crowdsourced platform for history and genealogical research where anyone can ask questions and get answers from archivists and other community members.
Featured Exhibit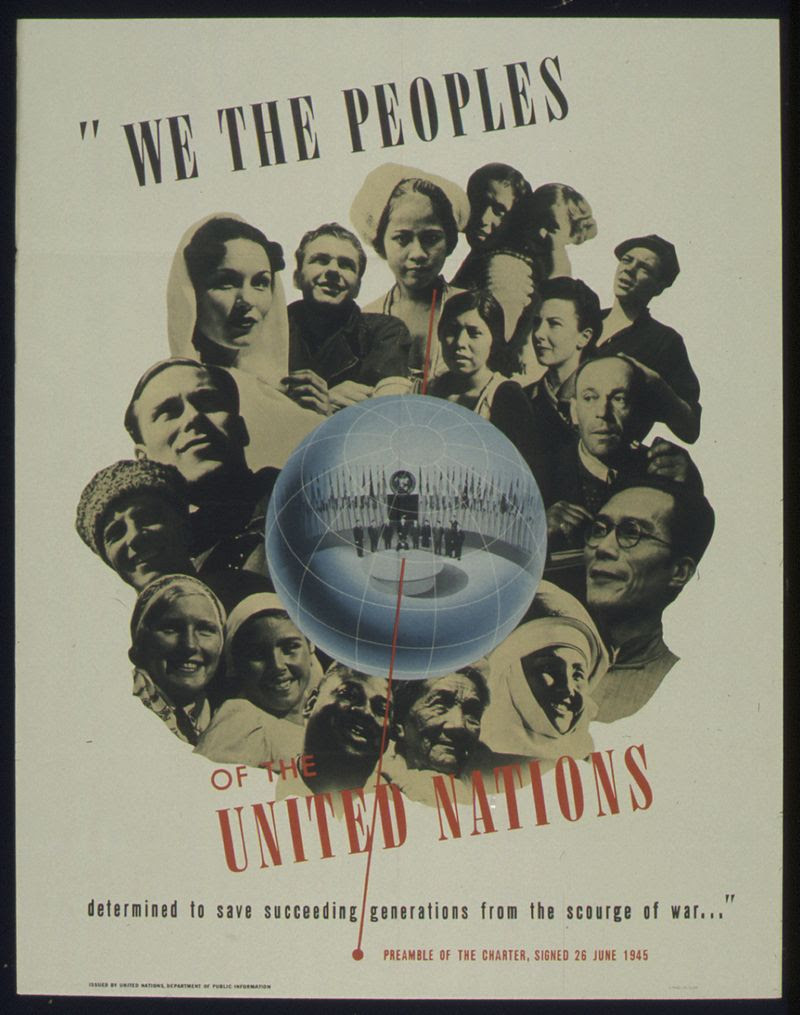 The United Nations was established after World War II in an attempt to maintain international peace and security and to achieve cooperation among nations on economic, social and humanitarian problems.
One of its first cooperative efforts came at the war's climax, when delegates from 50 nations—representing every race, religion, and creed—drafted and universally adopted the United Nations Charter.
June 26 marks the 75th anniversary of the signing of the United Nations Charter.
Virtual Journey of the Declaration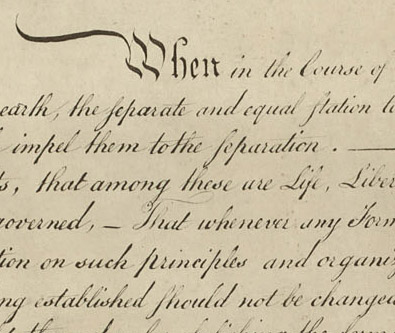 This summer, take a virtual journey with historical reenactors and find out how the Declaration of Independence came to be.
Watch all seven videos as they premiere on the US National Archives Facebook page throughout the summer.
Public Programs
From January 10, 2018: A'Lelia Bundles moderates a discussion with Henry Louis Gates, Jr., and Maria Tatar on their book, The Annotated African American Folktales.
Research Services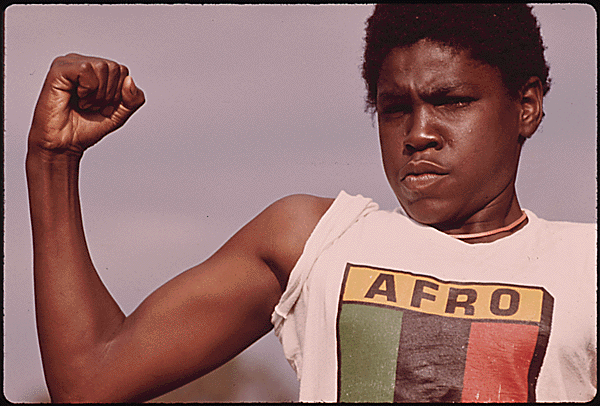 The Black Power Portal highlights records of federal agencies and collections that relate to the Black Power movement of the 1960s and 1970s. Selected records contain information on various organizations and individuals. Visit the portal to learn more about the movement and its relation to the government. Image: National Archives Identifier 556289.
Featured Presidential Library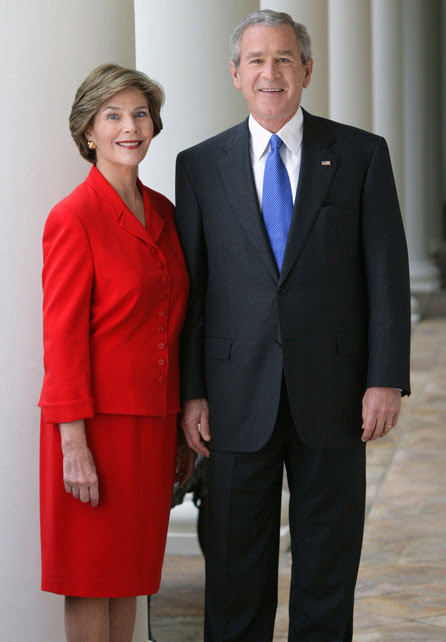 Staying home during the pandemic, but wanting to learn more about the George W. Bush Presidential Library and Museum? Check out these online resources!
Learn about our holdings through Topic Pages, covering subjects such as Hurricane Katrina, Mrs. Laura Bush's Trips, and the U.S. & U.K. Relationship.
View digitized records ready for your Archival research through our Digital Library.
Get a sneak peek of our museum's special exhibit Liberty and Laughter: The Lighter Side of the White House.
And don't forget to follow us on Facebook too!
MoPix Video Selection
Nine from Little Rock is a 1964 United States Information Agency (USIA) film about the nine African American students who integrated Central High School in 1957. The film, narrated by Jefferson Thomas, one of nine students, and directed by Charles Guggenheim, won the Academy Award for Best Documentary Short Subject in 1965. Read more about this film in Unwritten Record blog posts here and here.
Pop-up Displays Available
The National Archives, in partnership with the Women's Suffrage Centennial Commission (WSCC), is sharing the story of women's fight for their right to vote with Americans across the country. The National Archives is providing 2,500 free pop-up displays, titled Rightfully Hers, to cultural institutions nationwide in honor of the 100th anniversary of the 19th Amendment and women's constitutional right to vote. Organizations or venues interested in ordering a popup display can sign up here or send questions to popup@nara.gov. Read more on National Archives News.
Featured News Story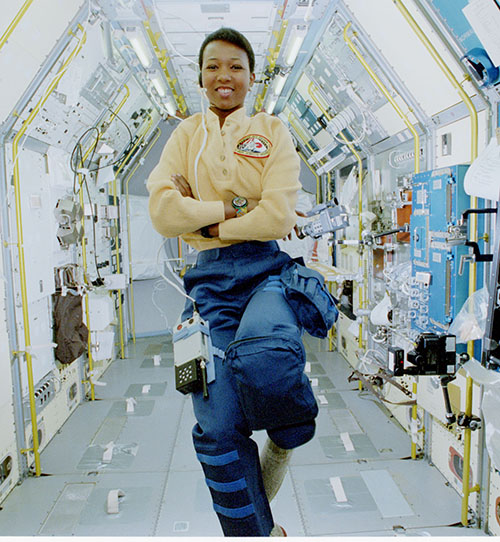 Mae Jemison: First Black Woman in Space
Mae Jemison became the first African American woman to be admitted into NASA's space training program in June 1987. Read more on the Pieces of History blog. Image caption: Mission Specialist Mae Jemison poses in Spacelab-Japan, 1992. (National Archives Identifier 22725970)
Visit the Online Store
The National Archives Store is excited to announce its newest History Box!
This special bundle includes a golf club canvas print, Harvey Penick's Little Red Book, a presidential golf necktie, and a set of three National Archives golf balls.
For golf lovers everywhere, order your Golf History Box today!