Virtual Programs Newsletter
Issue #33, July 13, 2021
A Message from the Archivist of the United States
As we have begun reopening to the public, creating increased opportunities to visit our facilities in person, we have made the decision to cease the publication of this newsletter. We hope you have found it a useful and enjoyable way to connect with our records during the pandemic. It might have even inspired you to contribute to our mission by becoming a Citizen Archivist and helping us Push Catalog Enhancements Past 2 Million.
In this final issue, we offer interesting ways to connect with our records on a variety of topics. You can view our recent virtual conference on government films or explore our featured exhibit on scientist-explorer Ferdinand V. Hayden's influential role in The First National Park: Yellowstone and the Hayden Survey. Please continue to practice social distancing and stay safe. We hope to see you in person soon at one of our facilities, and remember that you can always find more information about our programs—both in-person and virtual—on our Calendar of Events.
---
Citizen Archivist Missions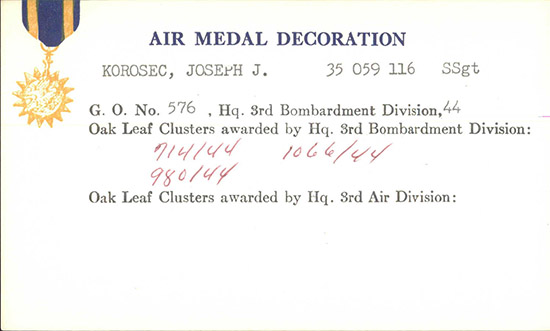 Help us transcribe this large series of index cards for awards that include the Purple Heart, Air Medal Decoration, Commendation Medal, Distinguished Service Cross, and Distinguished Flying Cross. Information included consists of name, service number, rank, general order number, order date and issuing organization, award type, date awarded, and more.
There are many index cards within each file unit; find a card without a blue tag and get started transcribing!
Research Family History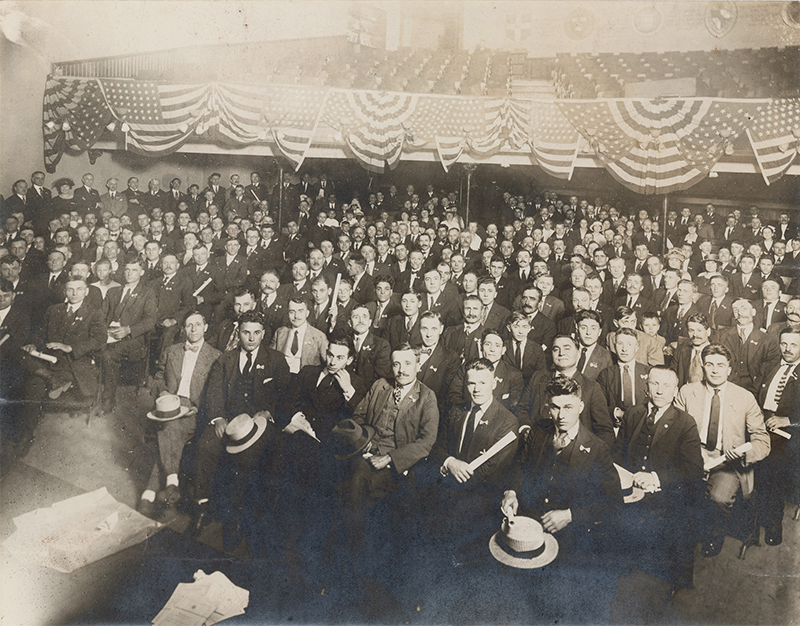 Solid genealogical research requires using information found in one record as hints to help locate other records about the same person or family unit. Census records provide valuable clues that can assist researchers in locating immigration and naturalization records. Learn more in this History Hub blog post, and find even more census-related blog posts here.
From the Catalog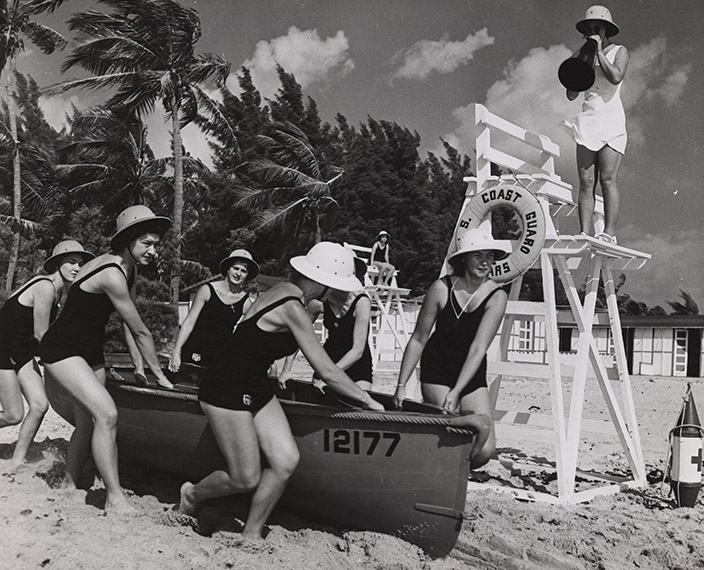 Photographs of Activities, Facilities, and Personalities, 1939–1967, Records of the U.S. Coast Guard. National Archives Identifier 513164
This series consists of photographs documenting the history of the Coast Guard and its predecessor agencies. The major subject of the collection is World War II combat in the Atlantic and Pacific, including some famous views of the Normandy invasion. Other general subjects are aids to navigation, training, lifesaving and rescue operations; aviation; ice patrols; and, most numerously, ships and boats.
Image: Group of SPAR Surfmen pulling a boat over the sand. National Archives Identifier 205582531
Question of the Week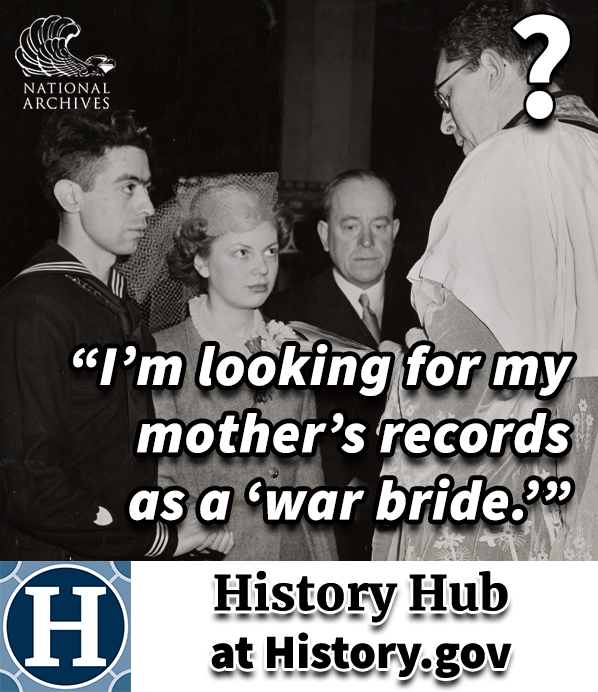 "My mother was a war bride from Italy. Where can I find her arrival records?"
See the answer to our Question of the Week on History Hub, our crowdsourced platform for history and genealogical research where anyone can ask questions and get answers from archivists and other community members.
Stop by the History Hub and check out more questions about a variety of subjects. Register and get started on History Hub.
Featured Exhibit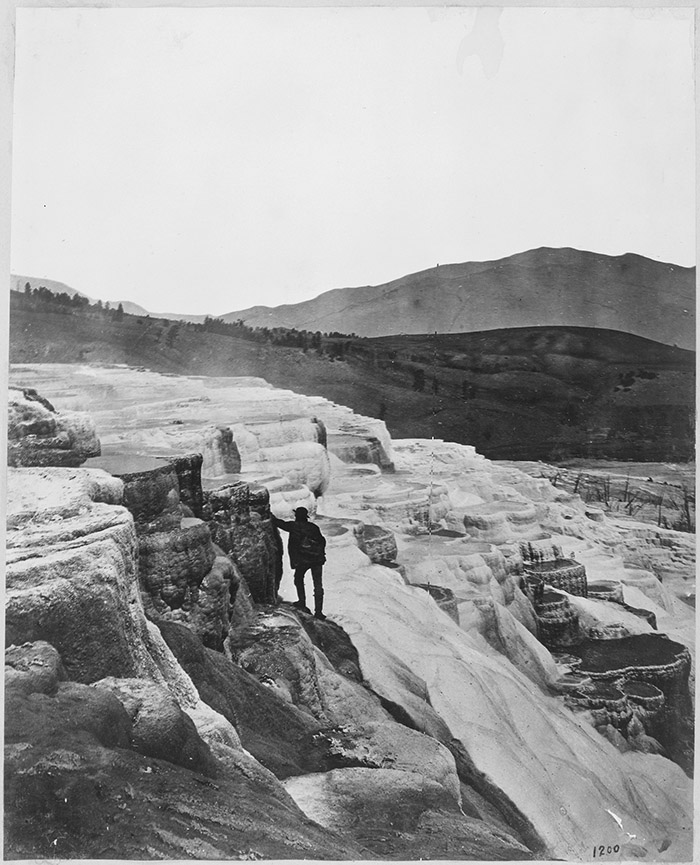 National parks are one of the country's most popular vacation destinations, but how were they created? Congress has the power to establish national parks, but it took some convincing to create our first national park nearly 150 years ago.
After leading an expedition that documented the natural splendor of Yellowstone in 1871, scientist-explorer Ferdinand V. Hayden traveled 2,000 miles to Washington, DC, to press legislators to preserve the region. Visit the Featured Document exhibit to learn more about Hayden's influential role in The First National Park: Yellowstone and the Hayden Survey.
Education Spotlight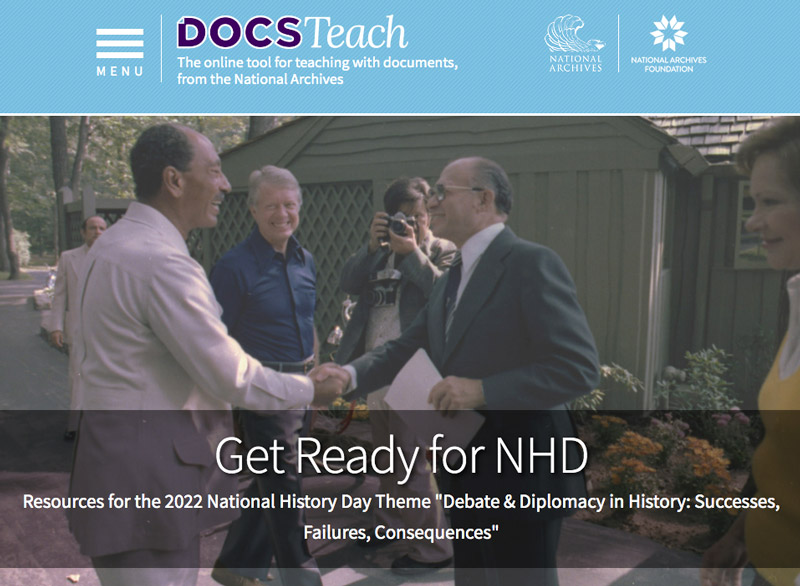 If you know a student or teacher getting an early start on next year's National History Day competition, share our DocsTeach National History Day page!
Access this newly updated page with hundreds of primary sources and teaching activities related to the 2022 theme, "Debate & Diplomacy in History: Successes, Failures, Consequences."
Public Programs
From August 2019, here is journalist Douglas Waller speaking on his book Lincoln's Spies: Their Secret War to Save a Nation, a riveting account of the secret battles waged by four Union secret agents to save a nation.
Research Services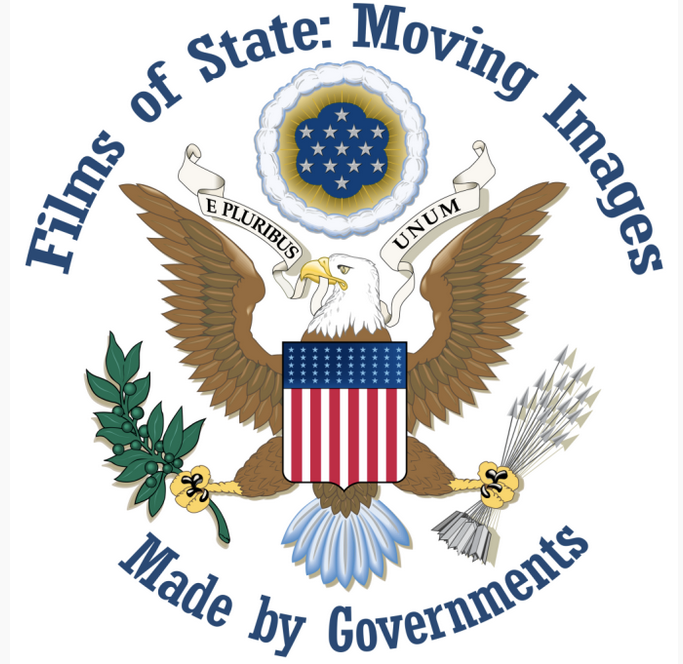 NARA recently partnered with the University of Maryland's Cinema and Media Studies Program to present "Films of State: Moving Images Made by Governments," a virtual conference highlighting current scholarship on the topic of government films and filmmaking.
The conference sessions are now available for viewing on the National Archives YouTube Channel. Learn more by reading this blog post.
MoPix Video Selection
"Within this Decade: America in Space—1969" traces the principal accomplishments of the National Aeronautics and Space Administration (NASA) from 1959 until the eve of the first lunar landing in July 1969. See more NASA films in this playlist, and read more about other NASA films and images in the Unwritten Record blog.
Visit the Online Store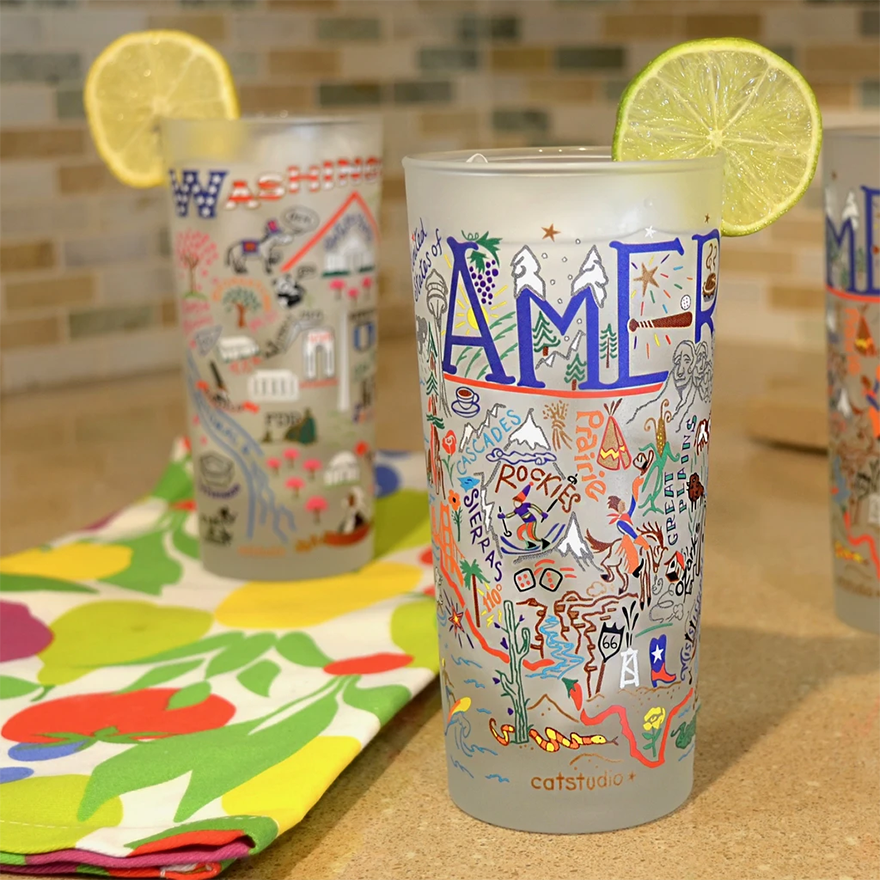 Cool off with items from our summertime collection!
Whether it's a patriotic glass for a cold lemonade, a shady hat, or a towel to stretch out on at the beach, we have all you need for a relaxing summer. Shop now!