Virtual Programs Newsletter
Issue #11, August 11, 2020
A Message from the Archivist of the United States
Throughout August, we are commemorating passage of the 19th Amendment. Even though our museum is currently closed, you can virtually tour our current exhibit Rightfully Hers: American Women and the Vote.

Citizen Archivists are joining us to help transcribe newly digitized records that document the suffrage movement. Family historians can learn more about the women who performed many jobs traditionally held by men during the First and Second World Wars.

There are a variety of ways to participate in online activities, including a social media campaign complete with Instagram GIFs you can share, public programs, an education webinar on teaching the 19th Amendment, and learning about how many women were able to vote in the 1920 election after the passage of the amendment. Get full details on the schedule of events at National Archives News.
This August the country commemorates the 100th Anniversary of the 19th Amendment—a landmark voting rights victory not easily won.
Citizen Archivist Missions

Women's Suffrage Transcription Mission
We are kicking off this 19th Amendment Centennial Commemoration with a brand-new Citizen Archivist mission! Join us and transcribe newly digitized records that document the suffrage movement.
These records include petitions to Congress for and against suffrage for women, resolutions, letters, telegrams, endorsements, resolutions, and memorials.
New to our Citizen Archivist program? Learn how to register and get started.
Research Family History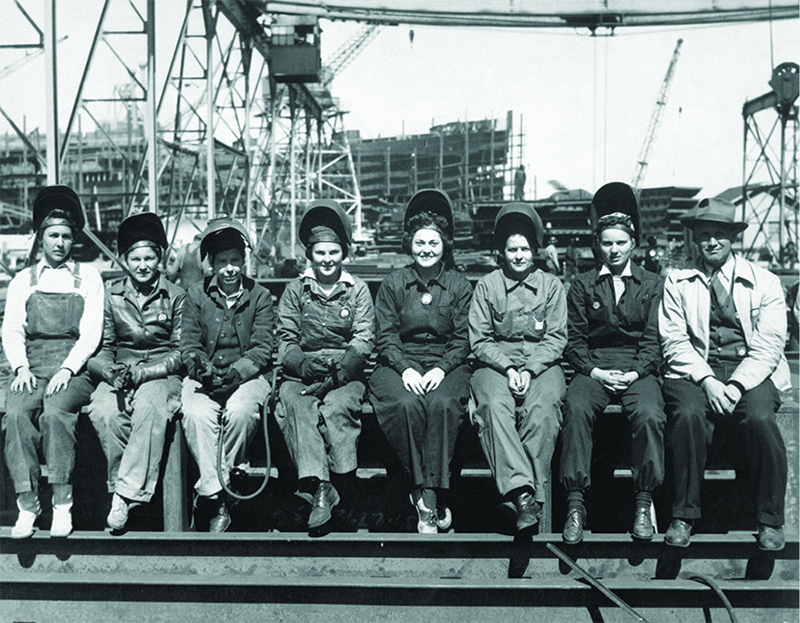 During the First and Second World Wars, many government agencies hired women to aid in wartime efforts and perform jobs previously filled by men. This employment created an extensive paper trail that may help you research your female ancestors. Learn more by watching this presentation from the 2015 Virtual Genealogy Fair (starts at 3:08:55).
Image: National Archives Identifier 522890
From the Catalog
Records Relating to United States Navy Fleet Problems I to XXII, 1975
National Archives Microfilm Publication M964 is now available in the National Archives Catalog.
This series includes copies of final reports, correspondence, statements, and estimates of the fleet problem, narrative reports of events, umpire reports, and records created at the critiques held following each fleet problem.
Image: National Archives Identifier 176561618
New on Social Media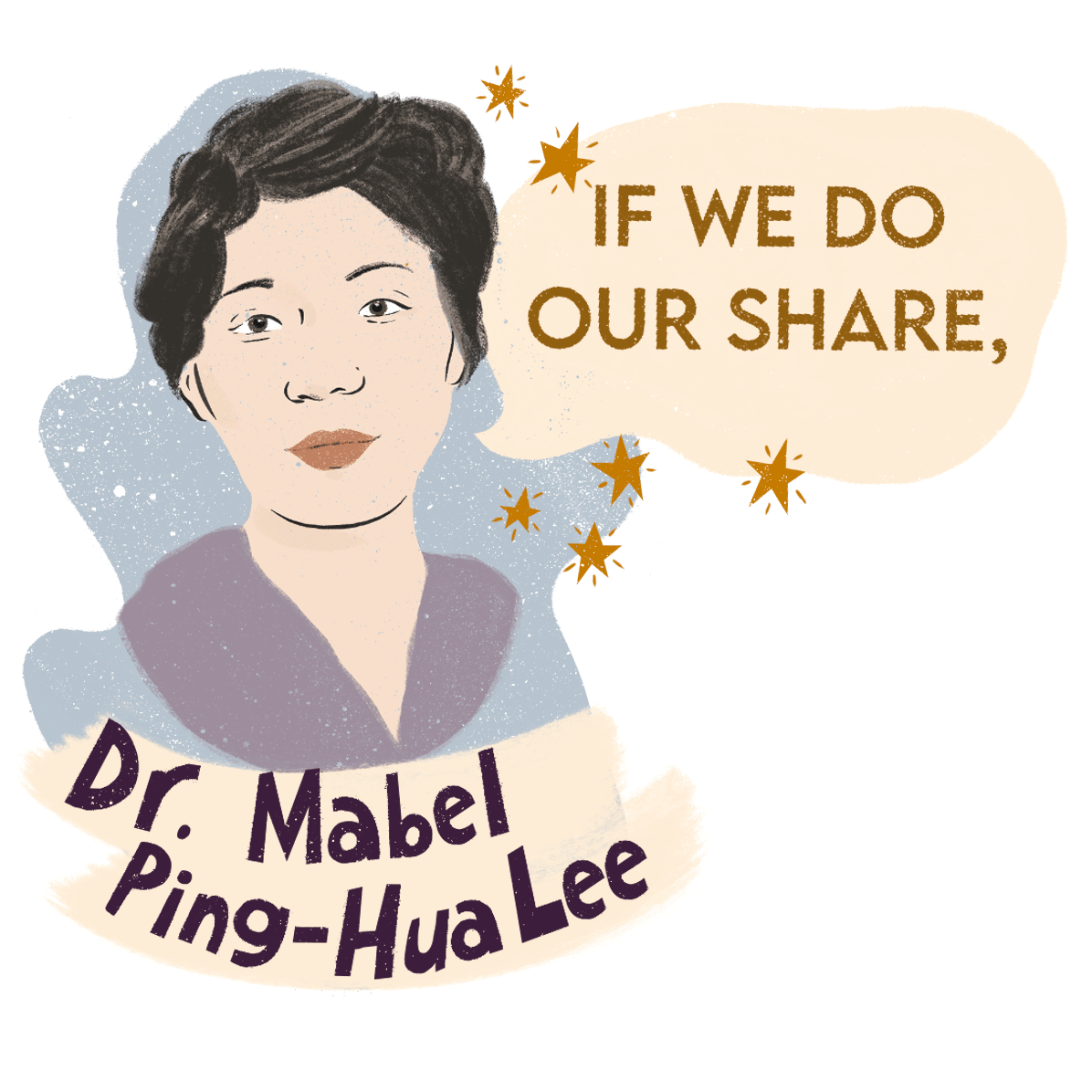 Ida B. Wells, Marie Louise Bottineau Baldwin, and Dr. Mabel Ping-Hua Lee are sharing an internet moment this month, a century after their fight for woman suffrage in the United States.
These women and their legacies are featured in 10 voting-inspired stickers and GIFs on that you can use to post on Twitter and your Instagram Stories.
Find them and share them using #19SuffrageStories.
Question of the Week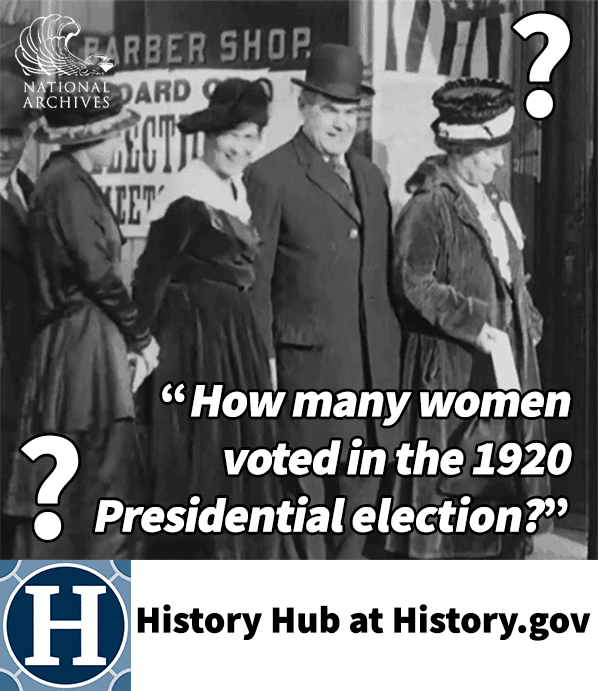 "How many women voted in the 1920 Presidential election after the 19th Amendment was ratified?"
Learn more about woman suffrage and the ratification of the 19th Amendment in the answer to our Question of the Week on History Hub, our crowdsourced platform for history and genealogical research where anyone can ask questions and get answers from archivists and other community members.
Featured Exhibit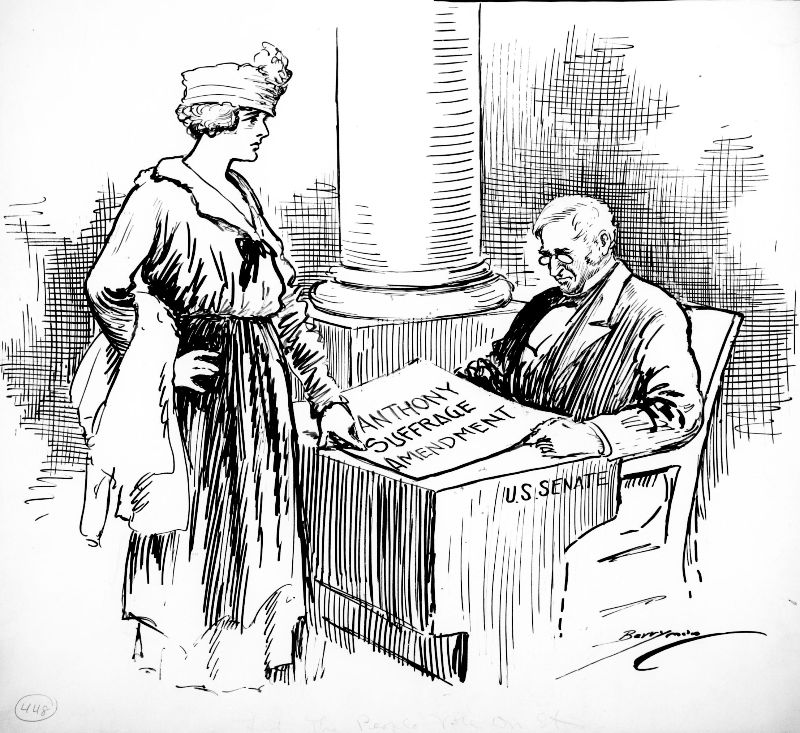 This August the country commemorates the 100th Anniversary of the 19th Amendment—a landmark voting rights victory that was not easily won.
This selection of records featured in Rightfully Hers: American Women and the Vote shows the multitude of strategies suffragists used to win voting rights for women and make possible the triumph of the 19th Amendment to the U.S. Constitution.
Education Spotlight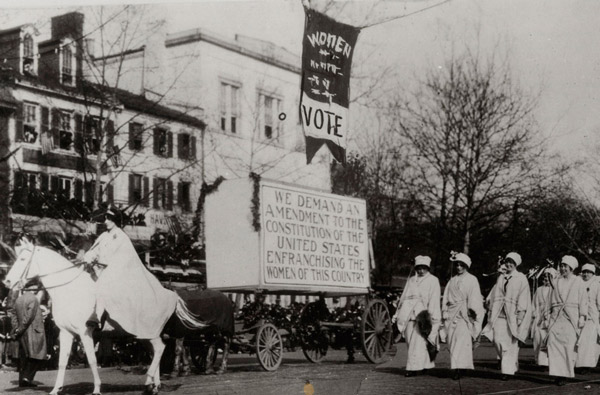 Find primary sources and document-based teaching activities related to women's rights and changing roles in American history on our DocsTeach page for Women's Rights.
And join us for a webinar on Teaching the 19th Amendment on August 18th!
Public Programs
From March 27, 2018, here is journalist and author Elaine Weiss speaking on her book, The Woman's Hour: The Great Fight to Win the Vote, in which she describes the climax of one of the greatest political battles in American history, the ratification of the 19th Amendment.
Research Services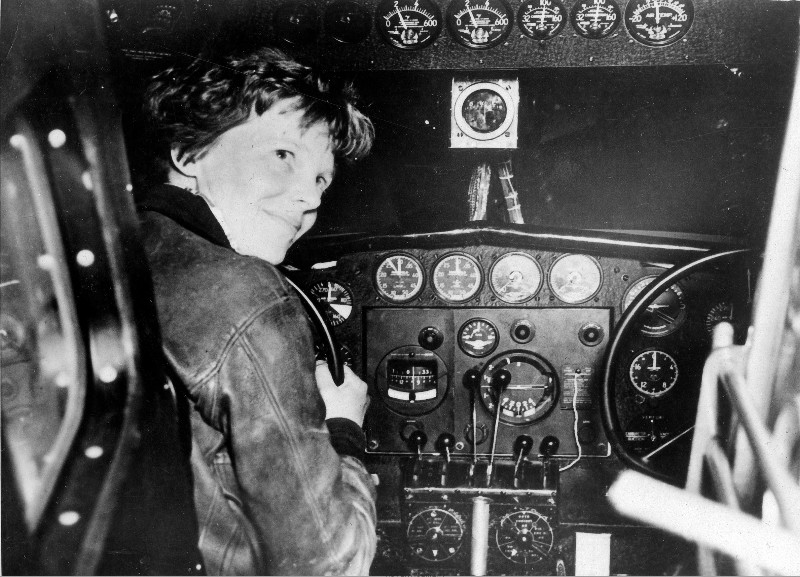 The Text Message has some incredible blog posts featuring women in aviation. Check out these posts featuring Amelia Earhart. Or this post on Sarah Van Deman (the first woman to fly a plane in the USA) and this post about Julianna Bumbar (a Monuments Woman who started her military career as an aviation cadet and later joined the Air Force Reserve).
Image: NAID 6708612
Featured Presidential Library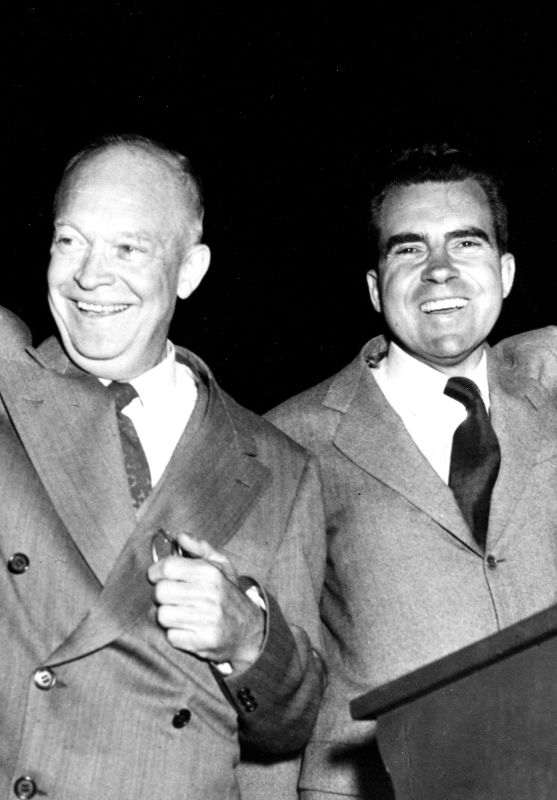 Take a sneak peek at the Richard Nixon Presidential Library and Museum's special exhibit The Presidents Club: From Adams and Jefferson to Nixon and Trump through our introduction video.
This nonpartisan, independent exhibition will compare and contrast many facets of 13 of America's most interesting, enigmatic, and consequential Presidents, exposing unknown relationships and advice from one to another, and revealing personal relationships at the center of the most exclusive fraternity in the world.
Follow the Nixon Library on Twitter, Facebook, Instagram, and YouTube channel.
MoPix Video Selections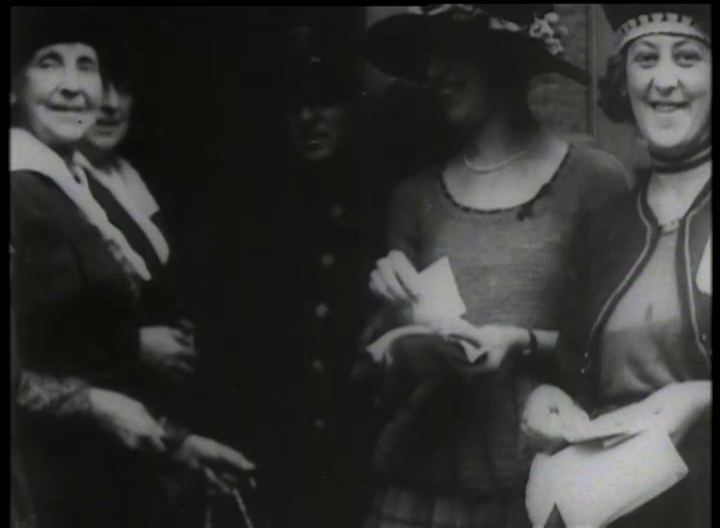 NARA's holdings include early stock footage clips as well as photographs of 19th Amendment and suffrage activities in the United States and Great Britain. Short clips in these films can be seen in our Catalog here, here, and here, and are from a donated series of World War I-era films from CBS. This clip features a short speech by suffragist Carrie Chapman Catt.
Featured News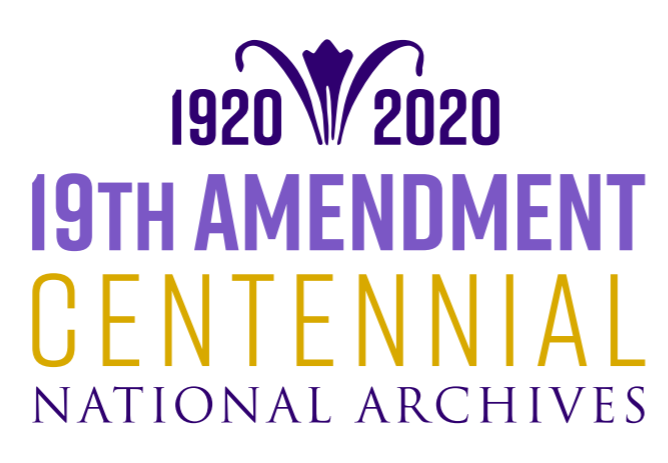 Throughout the next month, the National Archives and Records Administration will commemorate the 100th anniversary of the 19th Amendment's certification with a series of online events that mark this milestone in woman suffrage on August 26.
Visit the Online Store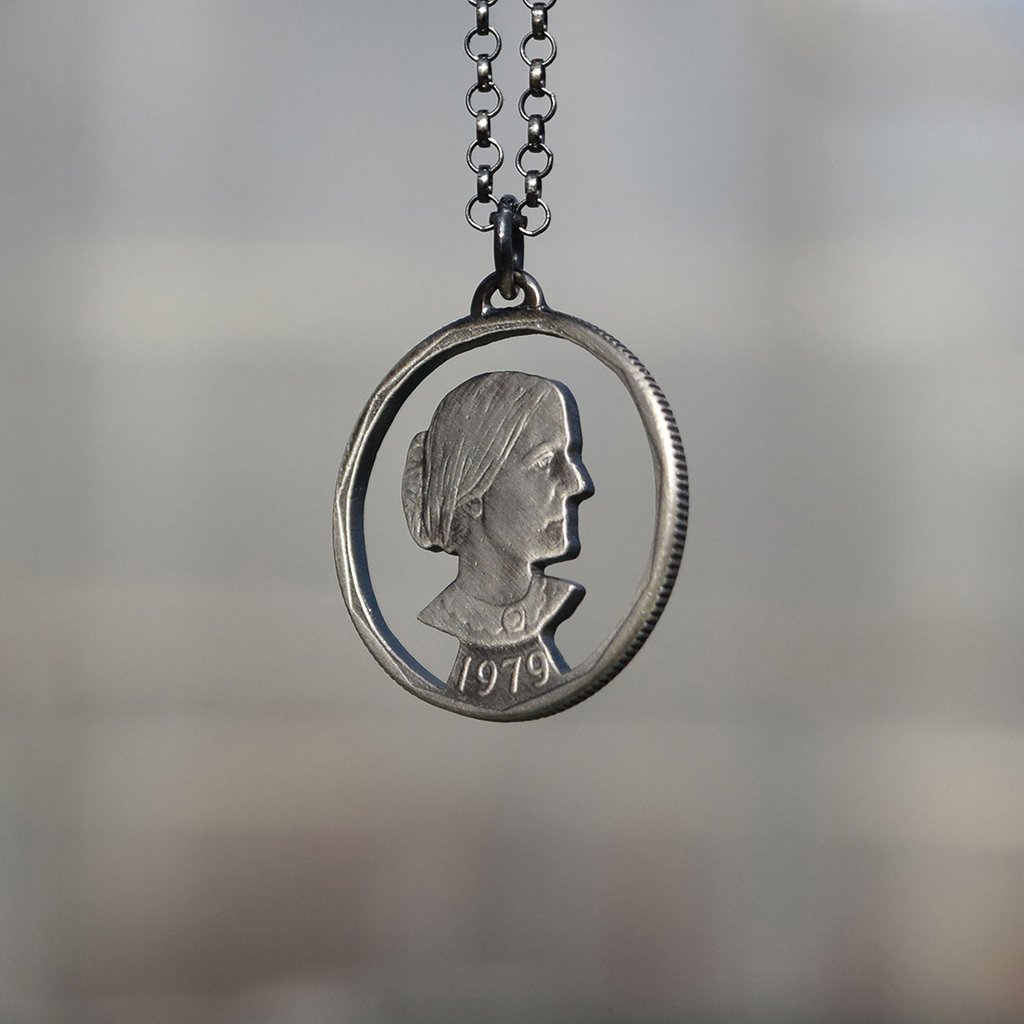 As the National Archives prepares to commemorate the centennial of the passage of the 19th Amendment, you too can honor the women of the movement with the Rightfully Hers collection from the National Archives Store!
Discover special products showcasing Harriet Tubman, Alice Paul, Susan B. Anthony, and many more.