Virtual Programs Newsletter
Issue #26, April 7, 2021
A Message from the Archivist of the United States
This month we are sharing a variety of resources available online to assist with your research, education and entertainment. Among the links shared below are video presentations on Lady Bird Johnson, a training film produced by the IRS, and tips on accessing IRS records from the 2017 Virtual Genealogy Fair.
Among our many resources are a new Citizen Archivist Mission, History Hub Question, tips for researching Family History, and our Featured Exhibit, a bill that ended slavery in the District of Columbia, signed by President Abraham Lincoln in April 1862. In the Education Spotlight, join a live event with "Walt Whitman."
Please continue to practice social distancing and stay safe.
Citizen Archivist Missions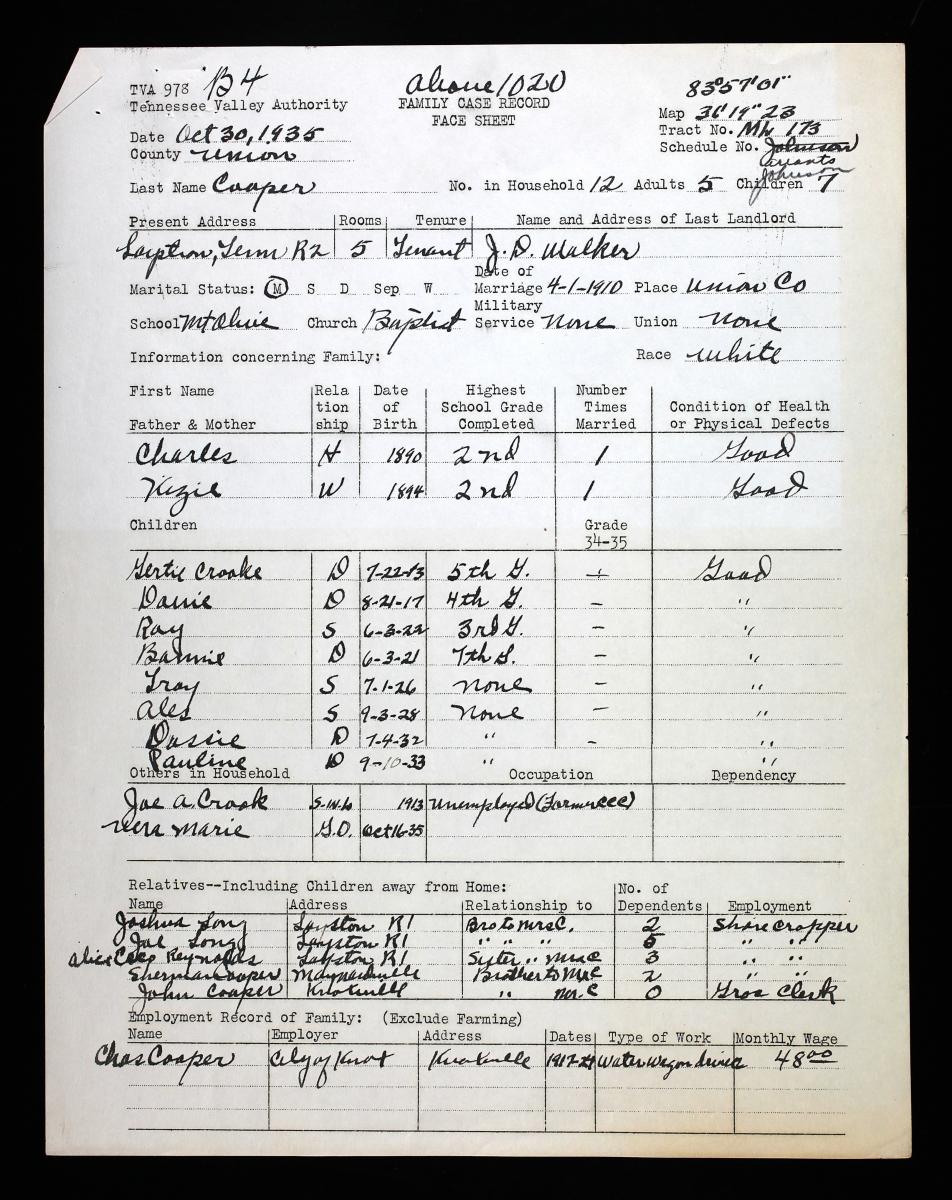 TVA Family Removal and Population Readjustment Case Files, 1937–1948
Transcribe case histories and family surveys of individuals affected by the Tennessee Valley Authority's (TVA) acquisition of land for dam and power production projects. Find a page without a blue tag and start transcribing.
New to the Citizen Archivist program? Learn how to register and get started.
Research Family History
This 2017 Virtual Genealogy Fair presentation provides information for researching your 19th-century ancestors in Tax Assessment Records from Record Group 58, Records of the Internal Revenue Service. In these records, you can discover where your ancestors lived and their community, occupations, wealth, and luxury items they may have owned.
From the Catalog

Panoramic Views of Army Units, Camps, Installations, and Related Industrial Sites, 1917–1919: National Archives Identifier 533260
This series contains panoramic views shot by commercial photographers at Army sites across the country during World War I. Panoramas include formally posed group portraits of officers' contingents, headquarters detachments, and entire companies or battalions of infantry; overviews of camps; facilities under construction in 1917; images of camp activities; visits by dignitaries;and more.
Image: Deming, New Mexico—34th Division: 109th Field Signal Battalion: Field Inspection Formation Photo, 1918. NAID 195993255
Question of the Week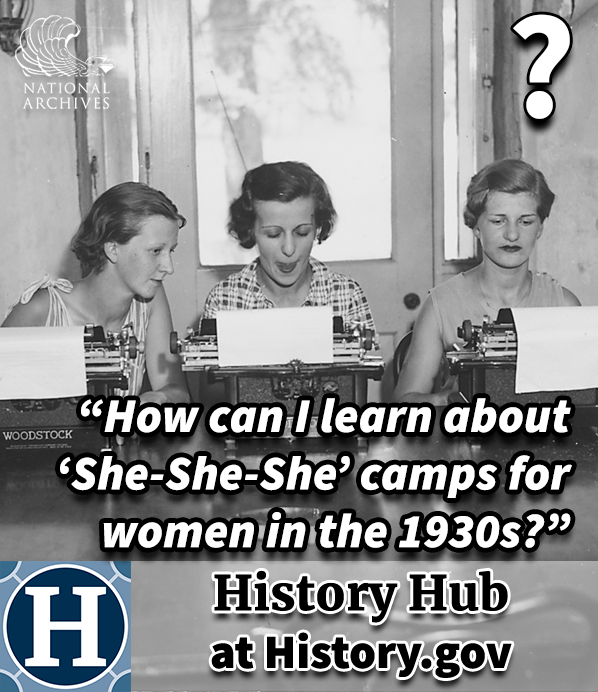 "How can I learn about the 'She-She-She' camps established by Eleanor Roosevelt in the 1930s for unemployed women? Were they like Civilian Conservation Corps (CCC) camps? Did they include women of color?"
See the answer to our Question of the Week on History Hub, our crowdsourced platform for history and genealogical research where anyone can ask questions and get answers from archivists and other community members. Register and get started on History Hub.
Featured Exhibit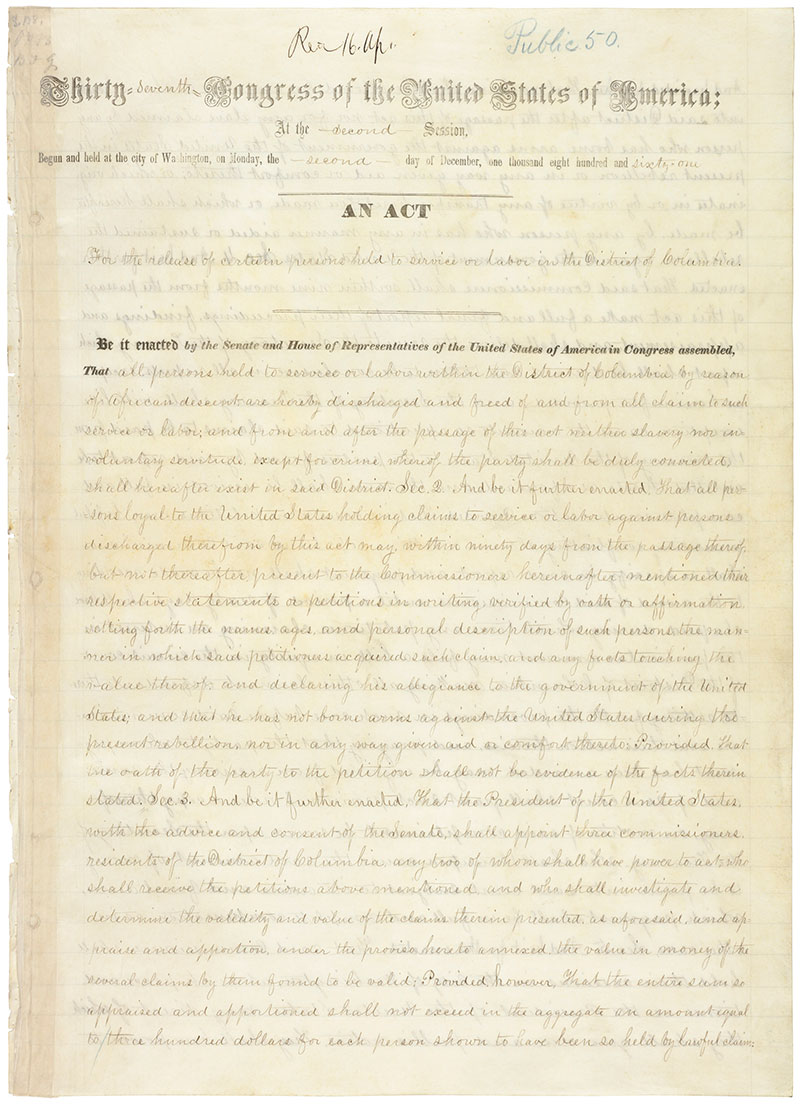 On April 16, 1862, President Abraham Lincoln signed a bill ending slavery in the District of Columbia.
The act ended decades of agitation aimed at ending what antislavery advocates called "the national shame" of slavery in the nation's capital.
Although its combination of emancipation, compensation to owners, and colonization did not serve as a model for the future, the District of Columbia Emancipation Act was an early signal of the abolition of slavery in the United States.
Young Learners Program: Meet Walt Whitman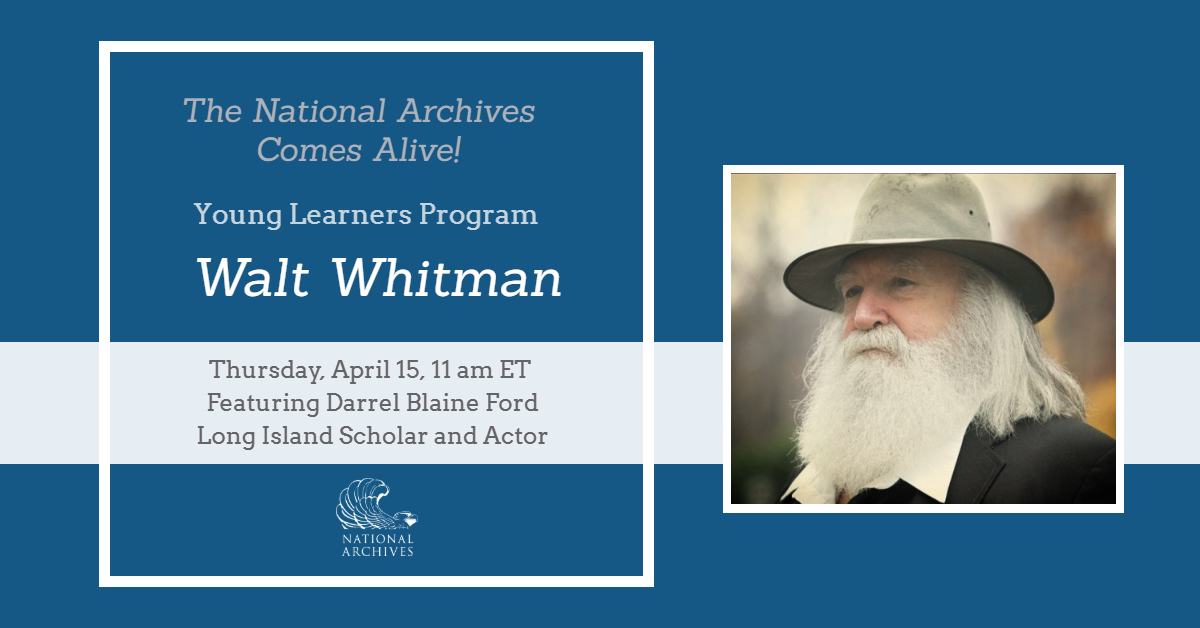 Online program for young learners April 15, 11 a.m.–12 p.m. EDT. Walt Whitman, best known as a poet, helped in Washington, DC, hospitals during the Civil War and later worked for the federal government. Scholar and actor Darrel Blaine Ford will portray Whitman. A Q&A session follows.
Public Programs
From March 19, 2021. Here are authors Julia Sweig, Jeff Shesol, and LBJ Library Former Supervisory Archivist Claudia Anderson discussing Julia's new book, Lady Bird Johnson: Hiding in Plain Sight. The story is told in Lady Bird's own words through the largely unknown and overlooked audio diaries that she kept during her years in the White House. This program was presented in partnership with the LBJ Presidential Library.
Research Services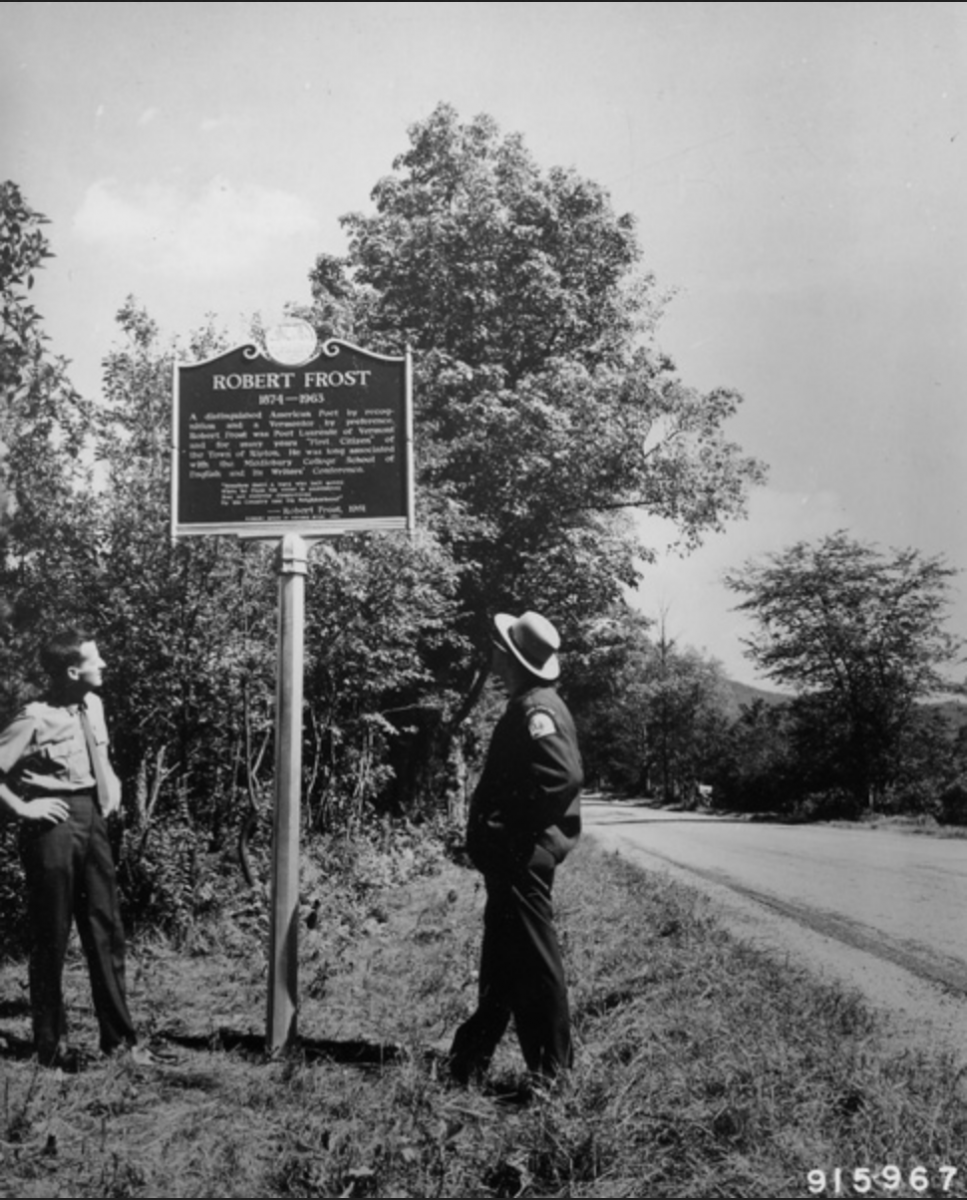 More than 94,000 records from the National Register of Historic Places and National Historic Landmarks Program Records are available in the National Archives Catalog. These records document historic single properties, multiple property submissions, and national historic landmarks from across the country. Learn more in this presentation, which invites you to "see the USA" not in your car, but from the comfort of your own home.
Image: Wayside historical sign near Robert Frost Picnic Area, Middlebury. NAID 2132583
MoPix Video Selection
Right on the Button, a training film produced by the IRS in the late 1960s, introduces viewers to automatic data processing and the use of computers in tax administration and processing. Read more about this film in the Unwritten Record blog.
Featured News Story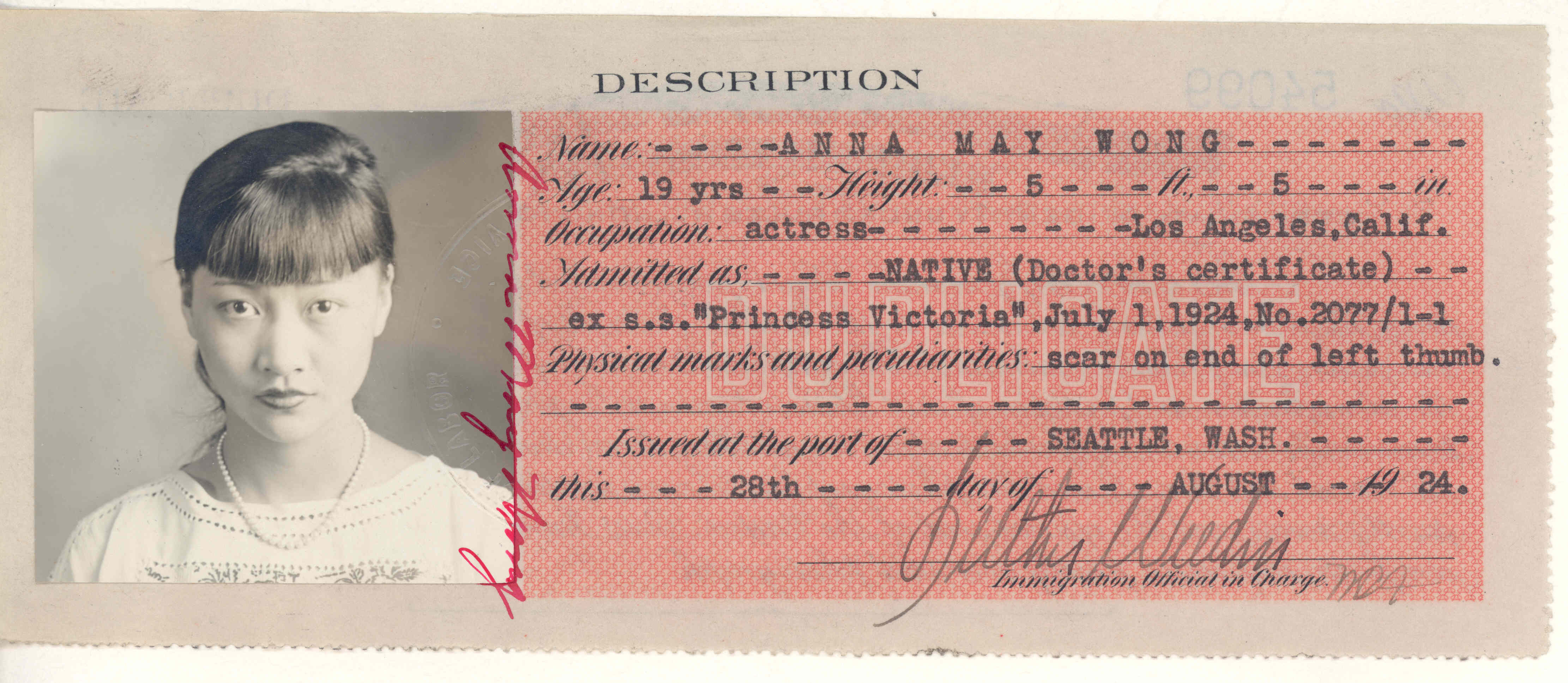 Read the latest National Archives News article: Chinese American Actress's Story Illustrates 'Othering' of Immigrants.
Image: NAID 5720287
Visit the Online Store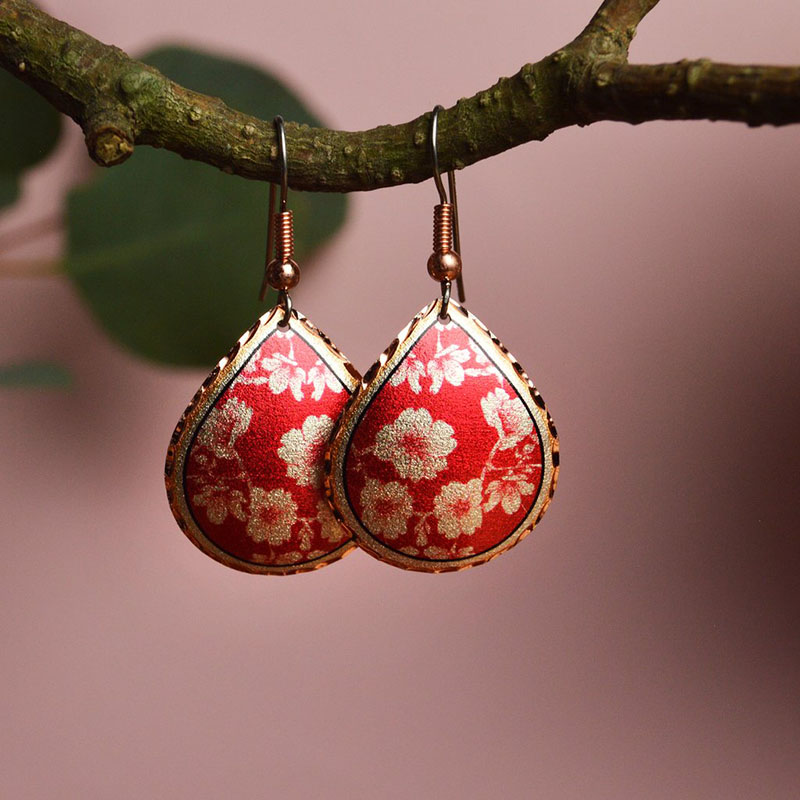 Check out brand new cherry blossom–inspired items at the National Archives Store!
With the warmer weather upon us, the blossoms in Washington, DC, are in full bloom and showing off their beautiful colors.
Shop today for jewelry, home decor and more.