Virtual Programs Newsletter
Issue #23, February 24, 2021
A Message from the Archivist of the United States
Throughout February, the National Archives continues sharing resources documenting the rich history and many contributions of African Americans. In addition to the links in this newsletter, discover more on our website including the African American Research page, the National Archives Catalog, and the Rediscovering Black History blog.
Among our many resources are a new Citizen Archivist Mission, History Hub Question, tips for researching family history, and our Featured Exhibit, which highlights the life of Shirley Chisholm, who became the first Black woman to serve in Congress.
Please continue to practice social distancing and stay safe.
---
New Discovery: Buffalo Soldiers at West Point
As he scanned fragile, 100-year-old photos from the U.S. Military Academy at West Point, NY, for a digital preservation project, National Archives staff member Richard Schneider encountered an unusual image: a Black football team at the then-segregated academy. Read the Washington Post article detailing the discovery and its significance, and see our featured news story with a slideshow of the newly digitized images.
Citizen Archivist Missions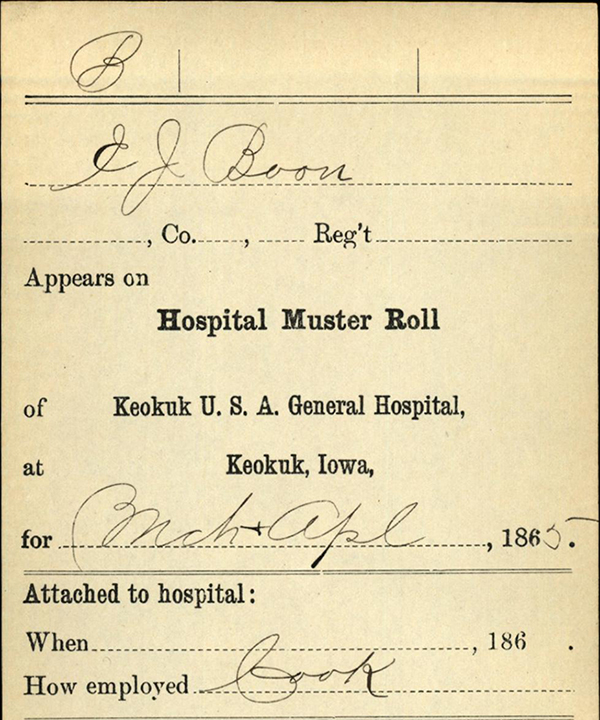 Carded Service Records of Hospital Attendants, Matrons and Nurses, 1861–1865
Help us transcribe records relating to the service of hospital attendants, matrons and nurses.
The rolls list the names, hospital muster roll and date of original record, when attached, capacity in which employed, by whom and to what date last paid, whether present or absent, and remarks.
New to the Citizen Archivist program? Learn how to register and get started.
Research Family History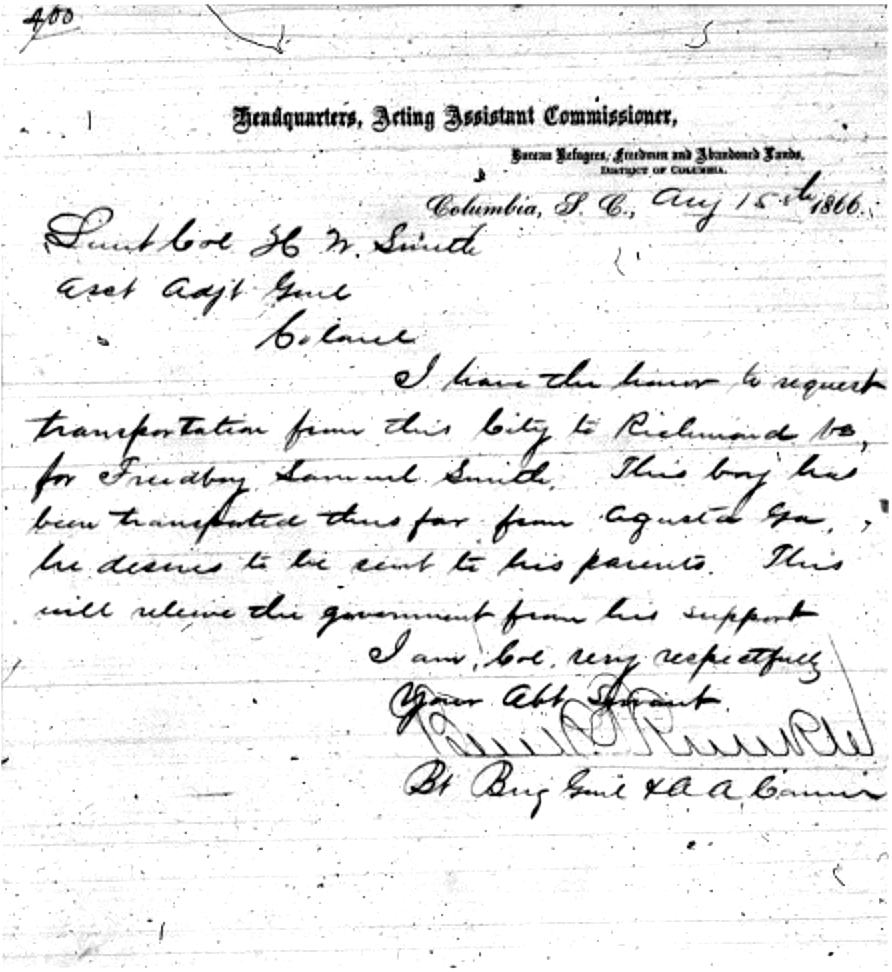 Record Group 105, Records of the Bureau of Refugees, Freedmen, and Abandoned Lands, or the "Freedmen's Bureau," contains significant holdings relating to African American genealogy and history. These records provide a glimpse into the lives and experiences of recently freed African Americans in the South during the years immediately following emancipation. Learn more in this blog post.
Image: August 15, 1866, letter requesting transportation for "Freedboy" Samuel Smith from Augusta, GA, to Richmond, VA. (NAID 6212822)
From the Catalog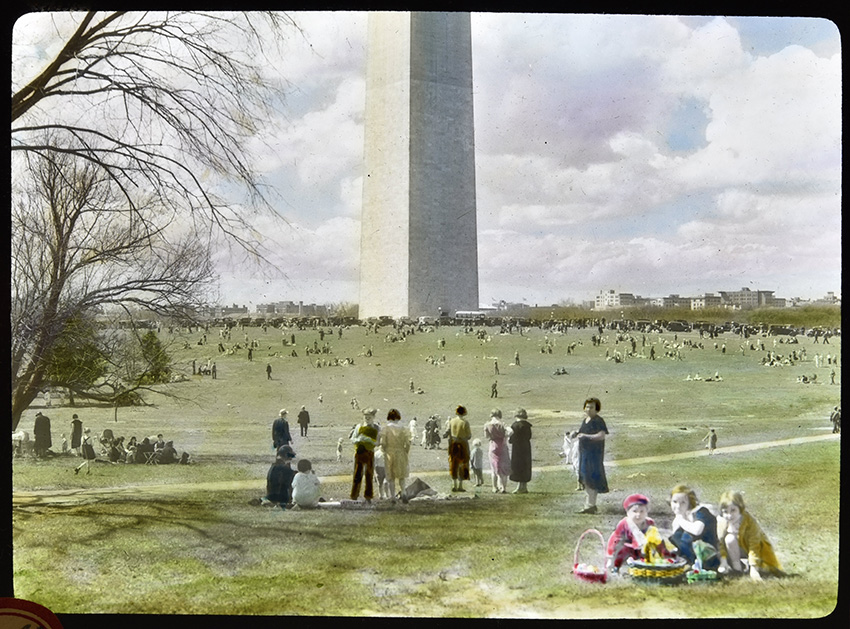 Scenes of Washington, DC, 1921–1936 The National Capital Parks of the National Park Service was charged with the responsibility of caring for and maintaining public buildings, monuments, and parks in the national capital area. Slides in this collection, depict scenes of Washington, DC, plans of the city, federal buildings, monuments and memorials, maps, and more.
Social Media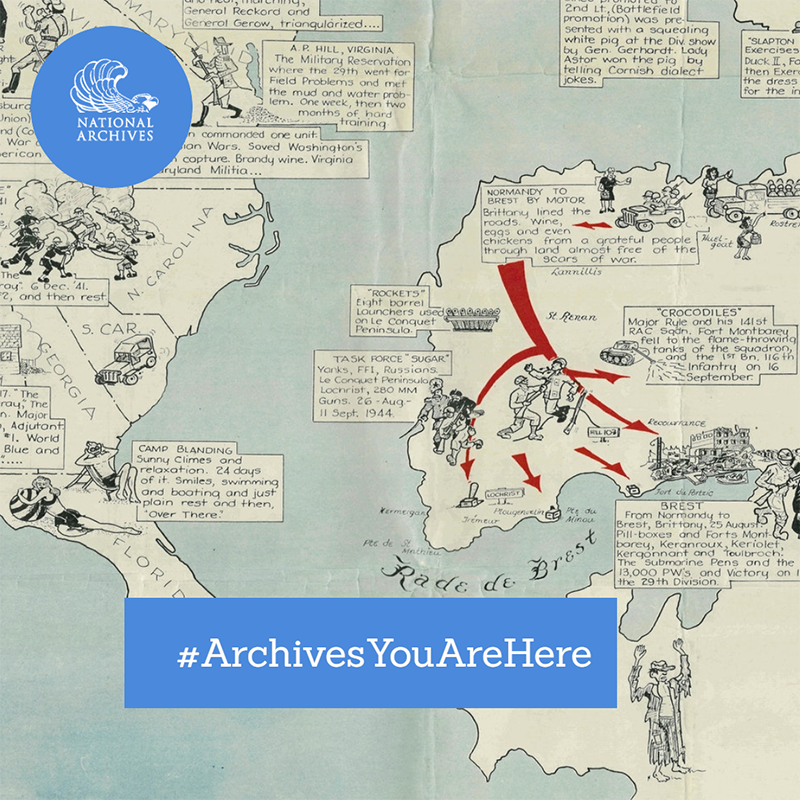 Armchair explorers ahoy! For next month's #ArchivesHashtagParty, let's delve into our cartography collections and chart a day of virtual exploration. On Friday, March 5, navigate over to Twitter and Instagram for the theme #ArchivesYouAreHere. We invite you to share your collections related to cartography: maps, astrolabes, star charts, tidal maps, compasses, globes, treasure maps, city plans, or even architectural drawings. Sure, a picture is worth a thousand words, but a map can really take you (virtual) places!
Question of the Week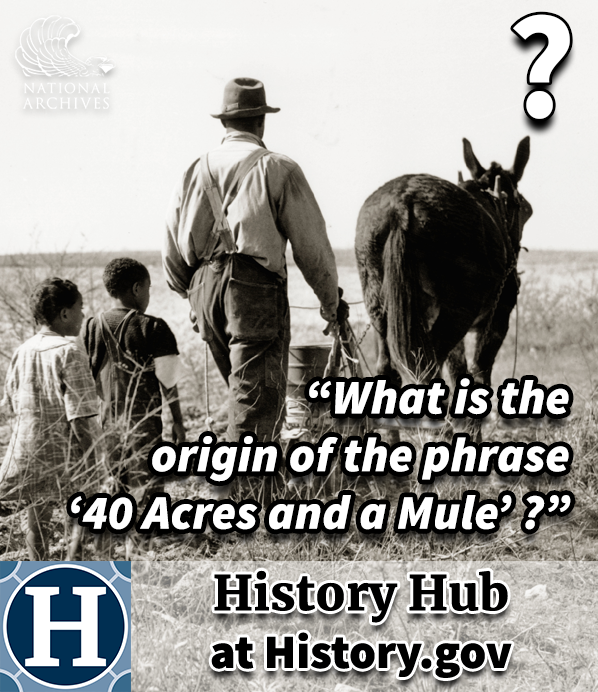 "What is the origin of the Reconstruction-era phrase 'Forty Acres and a Mule' ?"
See the answer to our Question of the Week on History Hub, our crowdsourced platform for history and genealogical research where anyone can ask questions and get answers from archivists and other community members.
Stop by the History Hub and check out more questions about a variety of subjects. Register and get started on History Hub.
Featured Exhibit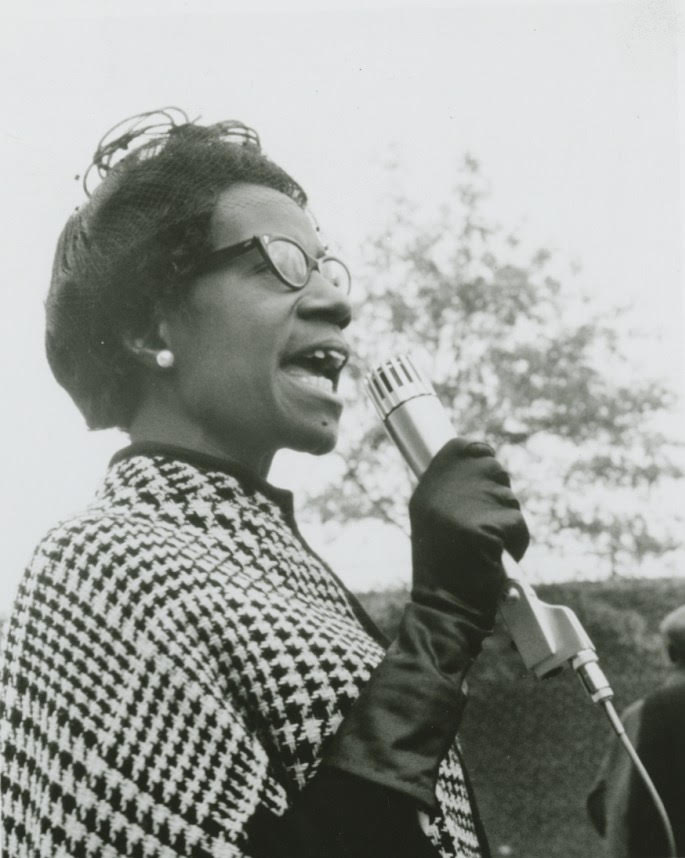 In 1969, Shirley Chisholm became the first Black woman to serve in Congress.
She was also the first woman and the first African American to seek the Democratic Presidential nomination.
During her seven congressional terms, "Fighting Shirley" was an outspoken champion for economic justice and racial and gender equality.
Visit the exhibit Congresswoman Shirley Chisholm: "Unbought and Unbossed" to learn more about Chisholm's barrier-breaking political career.
Education Spotlight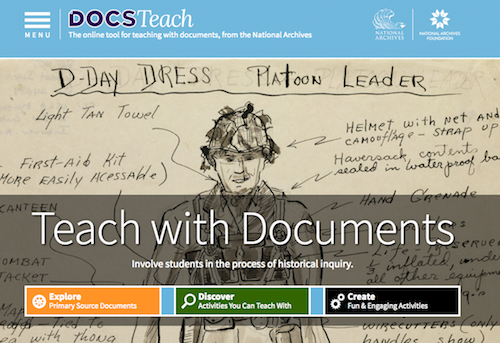 Educators — Learn to use DocsTeach, our online tool for teaching with documents, through our series of recorded webinars. Each 20-minute session highlights a different aspect of DocsTeach to show you how you can help your students make sense of the stories, events, and ideas of the past by working with primary sources.
Public Programs
Presented in May 2012, in conjunction with the release of the 1940 federal population census, here is Behind the Scenes of The Big Broadcast with Ed Walker and Rob Bamberger. The late Mr. Walker shared his recollections of a career spent in radio, presented a sampling of the vintage radio broadcasts, and discussed how the programs enriched the lives of Americans in the 1930s and 1940s.
Research Services
The National Archives Catalog now includes the Slave Narrative Files, ca. 1975–1980 (NAID 649294), in the Donated Records of the Center for Urban Ethnology, University of Pennsylvania (Collection CUE). These electronic records consist of over 200 transcripts of interviews originally conducted between 1936 and 1938 by the Works Progress Administration.
Original Caption: Harmony Community, Putnam County, Georgia.... This old woman was a slave and belonged to the family on whose place she now lives. She was a small girl when Sherman's army came through. (NAID 521369)
MoPix Video Selection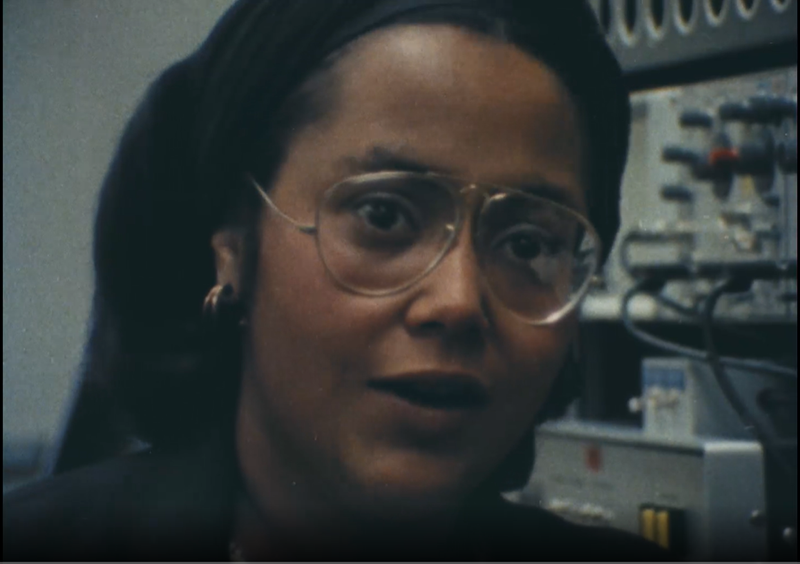 Where Dreams Come True highlights the contributions made by women and people of color at the National Aeronautics and Space Administration (NASA). The film, made in 1979 by William Greaves, includes a segment with Dr. Patricia Cowings, the first African American woman scientist to be trained as an astronaut by NASA. See the film in our Catalog, and read more about it in The Unwritten Record blog.
Featured News Story
New Discovery: Buffalo Soldiers at West Point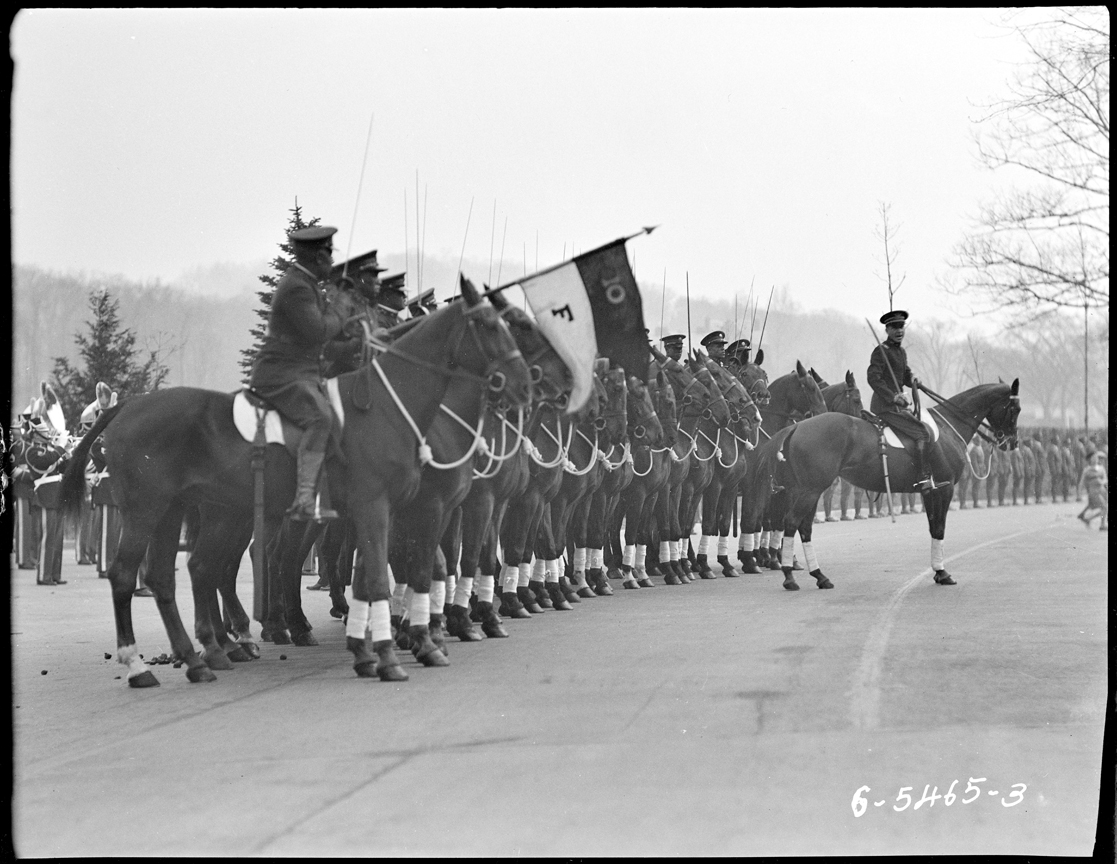 Photographs of Buffalo Soldiers serving at the U.S. Military Academy at West Point, NY, during the early 20th century recently came to light at the National Archives. The images were discovered by an Archives staff member who was digitizing thousands of nitrate negatives. View a slideshow of the images featured on the National Archives News.
Visit the Online Store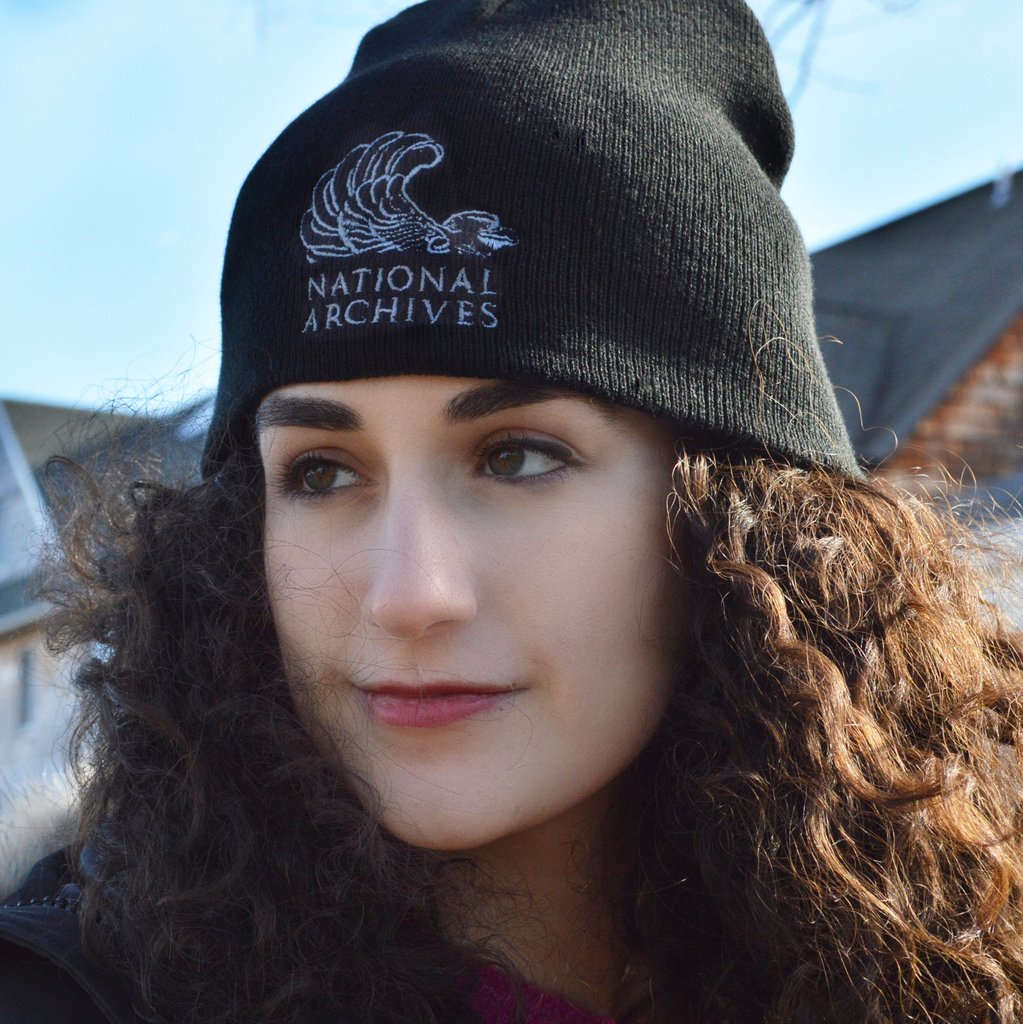 Getting hit with a cold front? Is it snowing where you are?
Bundle up with the National Archives Store! Our unique Winter Collection is full of jackets, hats, mittens and more to keep you warm.
Shop today and enjoy 30% OFF the entire collection with code WINTER30 at checkout. *Some exclusions apply, sale ends February 26 at 11:59 p.m. ET.