Virtual Programs Newsletter
Issue #19, December 10, 2020
A Message from the Archivist of the United States
This is the final Virtual Programs Newsletter for 2020. We began sharing our online resources with you soon after our facilities closed in March, due to the pandemic. We will continue to keep you up to date and share more of these virtual resources in 2021. We look forward to welcoming visitors back to our public facilities as soon as it is safe. For the latest information about the National Archives response to COVID-19, including facility status, please see the Coronavirus Information page on Archives.gov.
In this issue, we have information for genealogists and family historians, the History Hub Question of the Week, a new Citizen Archivist Mission, and educator resources. We also highlight several exhibits and programs including Amending America, about the Bill of Rights; a book talk Pearl Harbor: From Infamy to Greatness; and a video Wealth of a Nation on freedom of speech.
From all of us at the National Archives, we wish you a safe and peaceful holiday season.
Archives from Home: Bill of Rights Day, 12/15
The National Archives and Records Administration joins in the national celebration of the Bill of Rights, the first 10 amendments to the Constitution, which spell out our rights as Americans. It guarantees civil rights and liberties such as freedom of speech, press, and religion. It sets rules for due process of law and reserves all powers not delegated to the Federal Government to the people or the states. The original joint resolution proposing the Bill of Rights is on permanent display at the National Archives in Washington, DC.
Visit our National Archives News special topics page to explore our resources.
Centennial Calendar
December concludes our special Centennial calendar, created as part of the commemoration of the passage of the 19th Amendment.
In 1993, Ellen Ochoa became the first Hispanic woman to go to space. Six years later, astronauts Ochoa, Julie Payette, and Tamara Jernigan brought an original suffrage banner (used ca. 1916–20) aboard the space shuttle. The banner came from the Sewall-Belmont House, and Ochoa used it in a public service announcement from space, when she discussed the Presidential Commission on the Celebration of Women in American History. Image: National Archives Identifier (NAID) 23209923.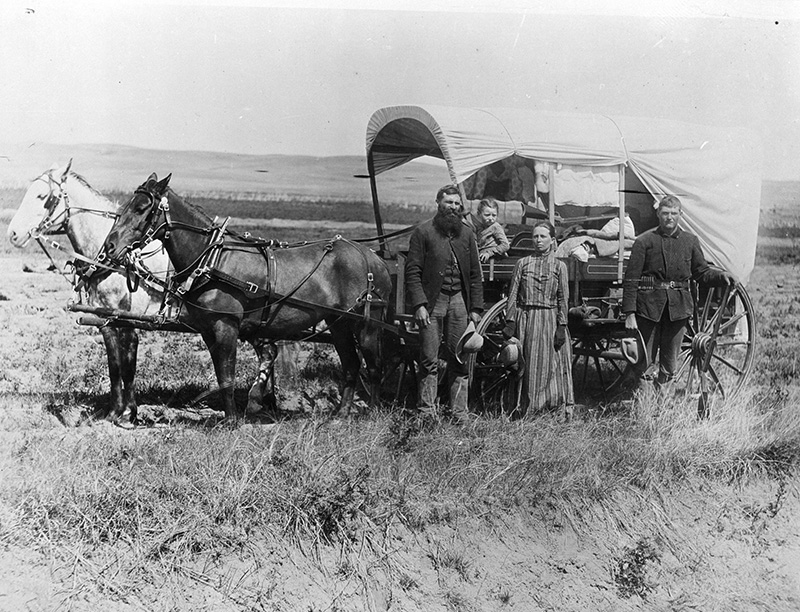 This recording from the 2019 Virtual Genealogy Fair covers the basic provisions of the Homestead Act and demonstrates how to research and interpret homestead documents for family history research. Learn how to find relevant records such as tract books, public land entry case files, patents, and other associated documents.

From the Catalog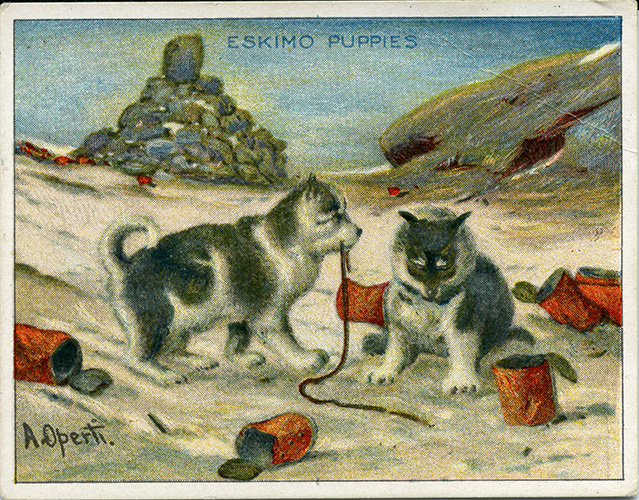 From the Papers of Brig. Gen. David L. Brainard, explore this series of photographic prints of Brainard, his family, survivors of the Greely expedition; menus of testimonial dinners; a booklet of Arctic and Antarctic Paintings by Frank William Stokes; watercolors by Albert Operti; and more.
Image: Brainard Collection of Arctic Exploration, ca. 1884–1938, NAID 558746.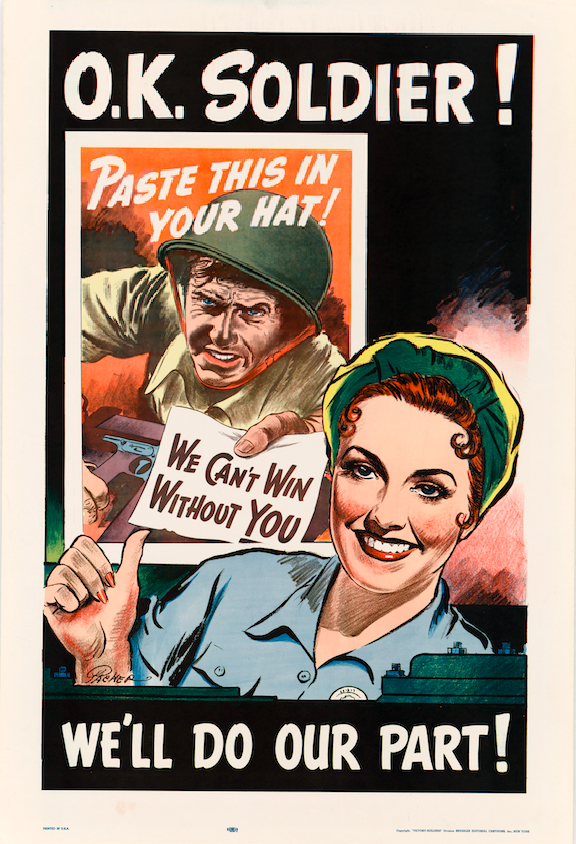 Help us make these World War II posters more searchable in our Catalog!
Add tags that identify key features and details such as: soldier, war worker, children, Uncle Sam, factory, and any other descriptive words you can identify.
You are also welcome to transcribe any additional text that is not found in the poster's title.
New to our Citizen Archivist program? Learn how to register and get started.
Image: "O.K. Soldier! We'll do our part!" Record Group 44: Records of the Office of Government Reports, 1932–1947, NAID 515109.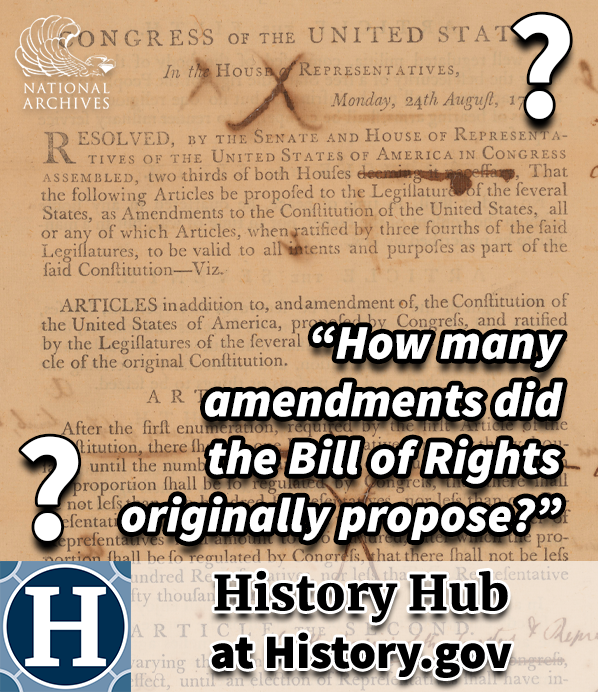 "How many amendments did the Bill of Rights originally propose?"
Curious about the origins of the first amendments to the Constitution? See the answer to our Question of the Week on History Hub, our crowdsourced platform for history and genealogical research where anyone can ask questions and get answers from archivists and other community members.
Register and get started on History Hub.
The preamble to the Bill of Rights states that Congress proposed a set of Constitutional amendments "to prevent misconstruction or abuse of its powers" and to extend "the ground of public confidence in the government."
Learn more about how the omission of a bill of rights was a mistake almost fatal to ratification of the Constitution in the online exhibit Amending America: Why a Bill of Rights?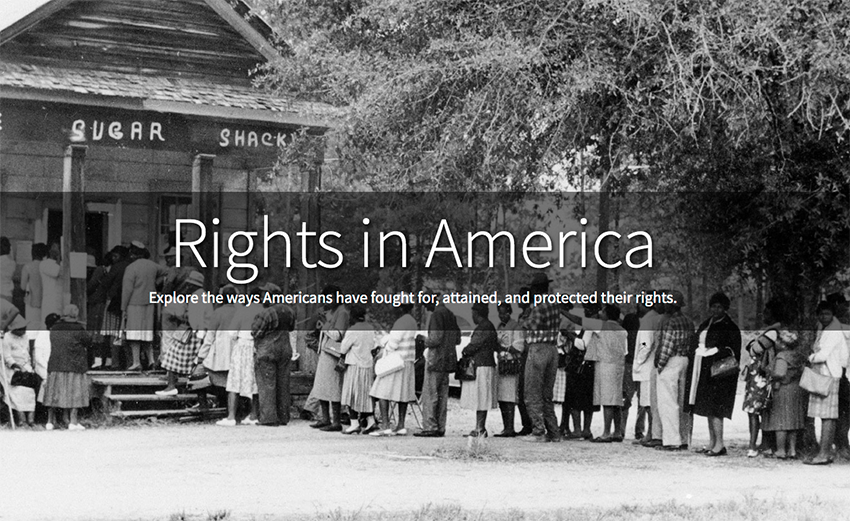 Visit our Rights in America page on DocsTeach, the online tool for teaching with documents from the National Archives. Your students can use primary source sets and online teaching activities to explore the ways Americans have fought for, attained, and protected their rights throughout our history.
From December 7, 2016, here is video of author Craig Nelson speaking on his book Pearl Harbor: From Infamy to Greatness.
Research Services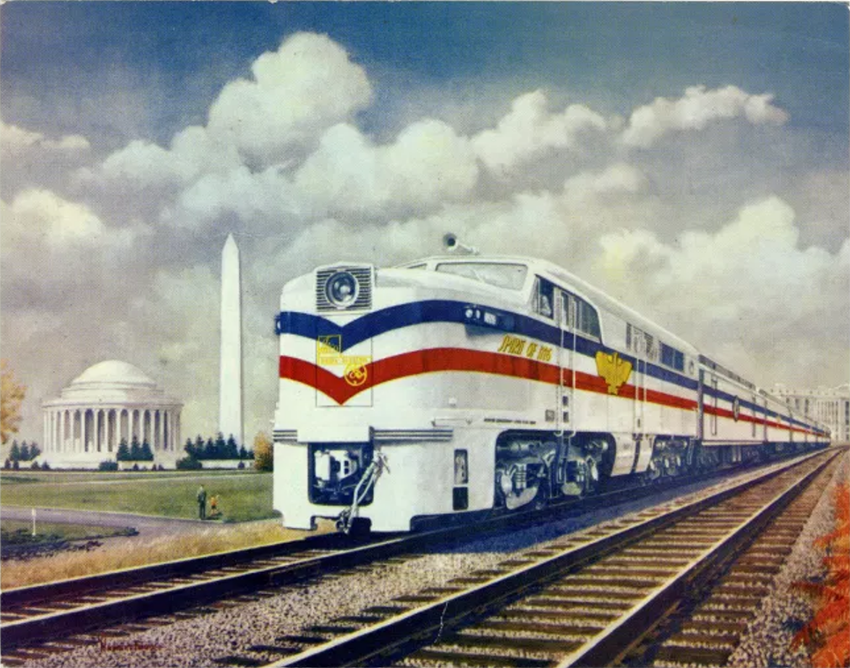 In September 1947 the Freedom Train, carrying key documents of American history, including the Bill of Rights, began its journey across the United States. At each stop visitors had an opportunity to see the documents. You can learn about the Freedom Train in several blog posts in The Text Message and The Unwritten Record. Check them out here, here, and here!

Wealth of a Nation is a United States Information Agency film that explores freedom of speech and expression in the U.S. and was made in the mid-1960s by prominent African American filmmaker William Greaves. Read more about this film in The Unwritten Record blog.
Featured News Story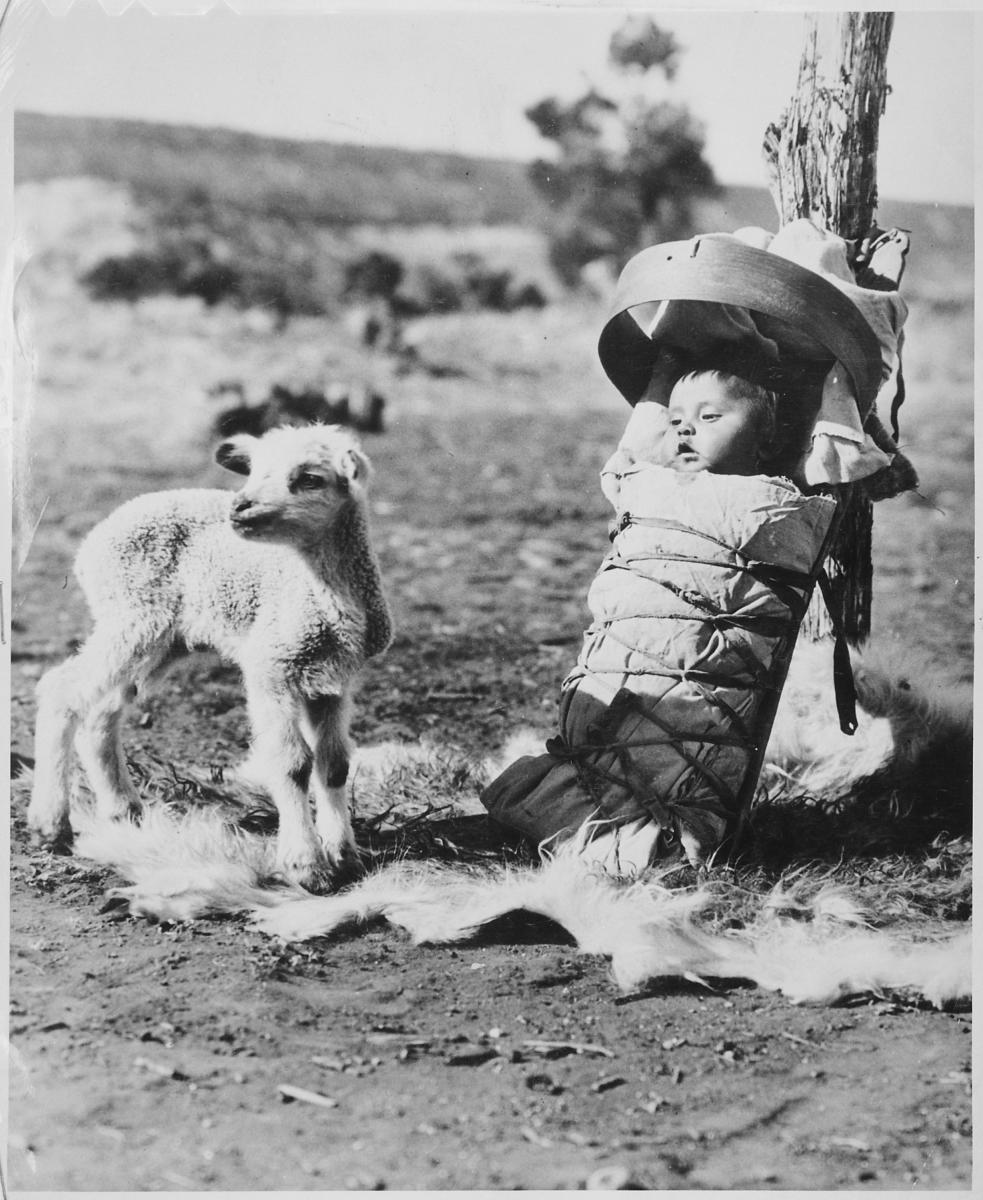 New Finding Aid Improves Search for Native American Photos
It is now easier than ever to search through more than 18,000 digitized photos from the Bureau of Indian Affairs, thanks to a new finding aid from the National Archives and Records Administration. Released on November 19, 2020, the finding aid presents more than a century of archived photographs of Native American communities from the National Archives Catalog in a researcher-friendly format, searchable by Tribal Nation, topic, or state.
Read more in National Archives News.
Visit the Online Store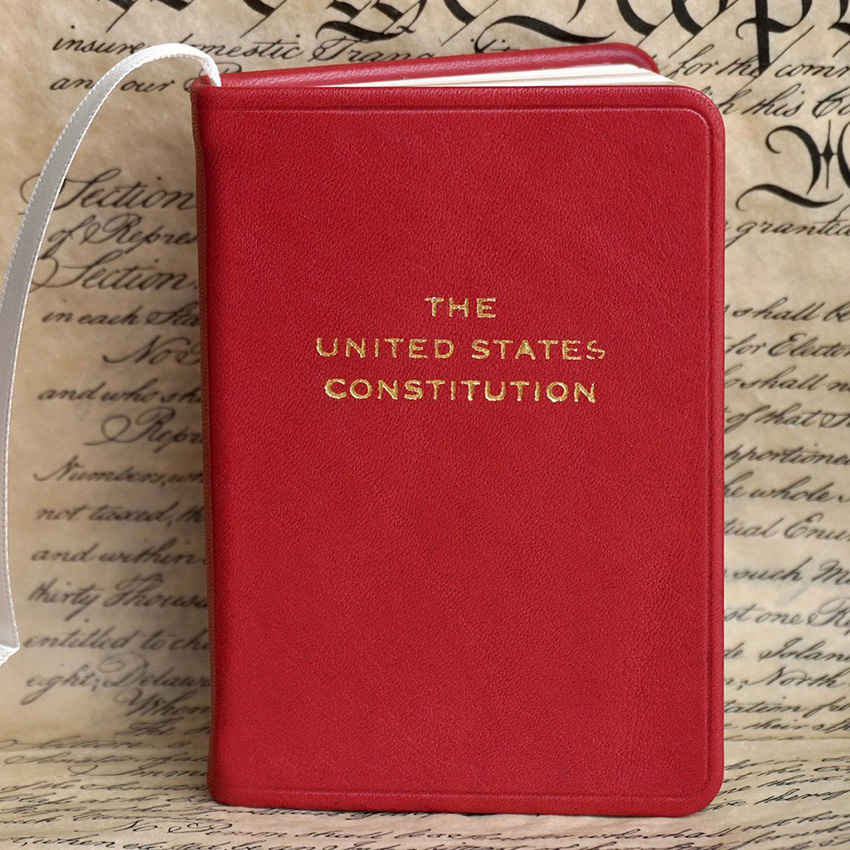 The National Archives Store's special set of Constitution collectibles are flying off the virtual shelves this holiday season.
Don't miss your chance to be this year's most unique gift giver and shop for Constitution gear today...from the home of the Constitution!
And check out our full holiday collection for all your gift giving needs.