Virtual Programs Newsletter
Issue #17, November 10, 2020
A Message from the Archivist of the United States
Veterans Day honors all of those who have served the country in war or peace. It's largely intended to thank living veterans for their sacrifices. Many may not be aware of the resources the National Archives offers to veterans and records related to veterans. Chief among these is the work done by the National Personnel Records Center in St. Louis, MO, which assists veterans and their families with gaining access to their military records for a variety of purposes such as medical care, home loans, burials and more. Learn more about service personnel who made the ultimate sacrifice through Access to Archival Databases, or, contribute to a new Citizen Archivist Mission to transcribe historical records relating to submarines. Our Question of the Week asks "Did my father serve in World War II?"

Additional resources include Honoring Native American Soldiers' World War I Service, The Hello Girls: America's First Women Soldiers, and the Know Your Records program.

As we celebrate our veterans, we thank them all for their service and thank you for your continued support of the National Archives. Please stay safe.
Archives from Home: Honoring Our Veterans
Each year, we acknowledge the work done and sacrifices made by our men and women in uniform. The National Archives and Records Administration is proud to serve veterans and their families, especially through our work at the National Personnel Records Center in St. Louis, MO. We are also proud to have many veterans on our staff. Find out how we help veterans access their records to receive benefits, read about the work our Preservation staff do to make these records accessible, and watch historic films that our staff have restored and digitized about the experiences of veteran.
#ArchivesHashtagParty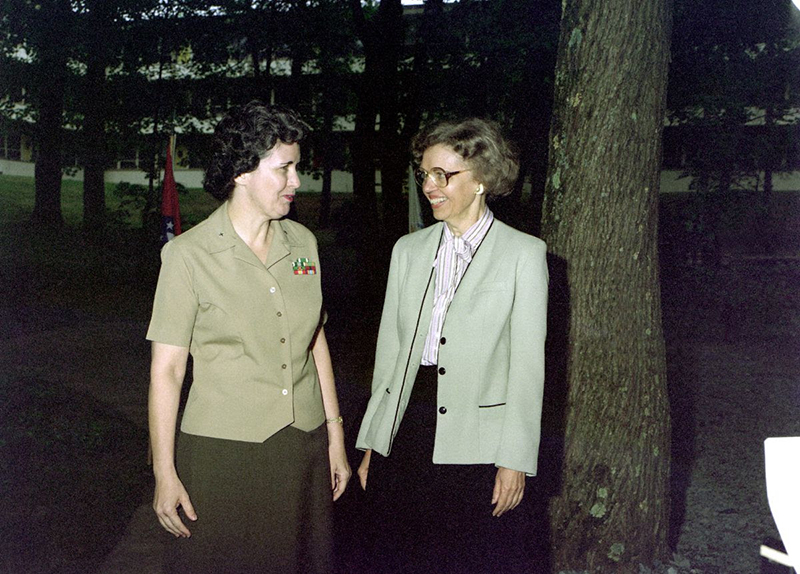 Join us on Tuesday, November 10, on Twitter and Instagram for an #ArchivesHashtagParty as we share our favorite records related to men and women in uniform, from photos to medals to memorable stories. We'll be highlighting the stories of #ArchivesVeterans from the Revolutionary War to present day.
Research Family History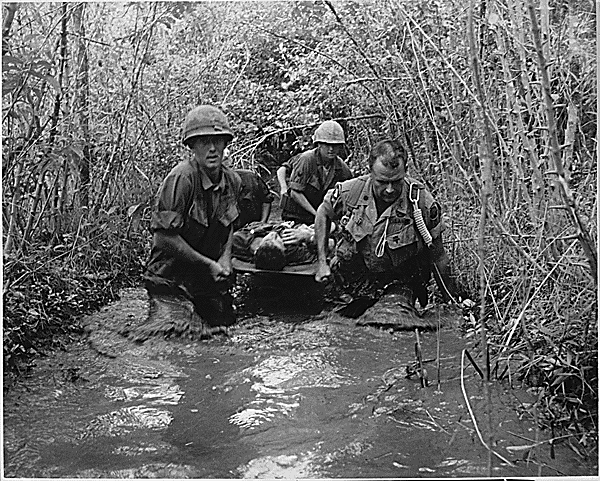 Learn more about those service personnel who made the ultimate sacrifice. Casualty records from the Korean War, Vietnam War, Gulf War, and War on Terrorism are available via the Access to Archival Databases (AAD) resource. The records include names, date of casualty, war or conflict, and may include unit information. Image: 1969, 111-SC-651408, NAID 531457
From the Catalog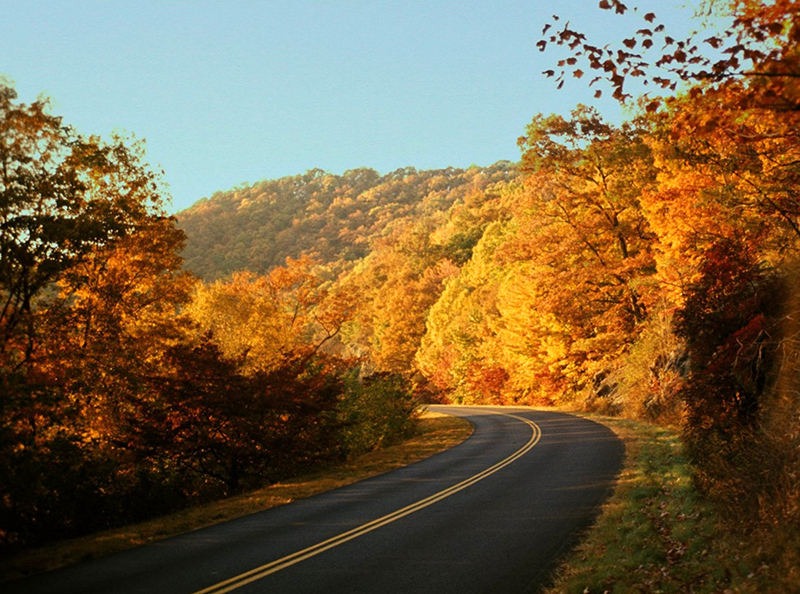 Enjoy a tour of fall foliage through photographs of the National Scenic Byways! This entirely digitized series of photographs displays all seasons throughout 150 roads in the United States, which were designated as National Scenic Byways or All-American Roads.
Image: Nature's Palette on the Blue Ridge Parkway. NAID 7717421
Citizen Archivist Missions
Help us transcribe historical records relating to submarines, including patrol reports, reports of sinking enemy submarines, and more.
Are you a submarine expert? Share any additional details you may know about the record in the comment field.
New to the Citizen Archivist program? Learn how to register and get started.
Question of the Week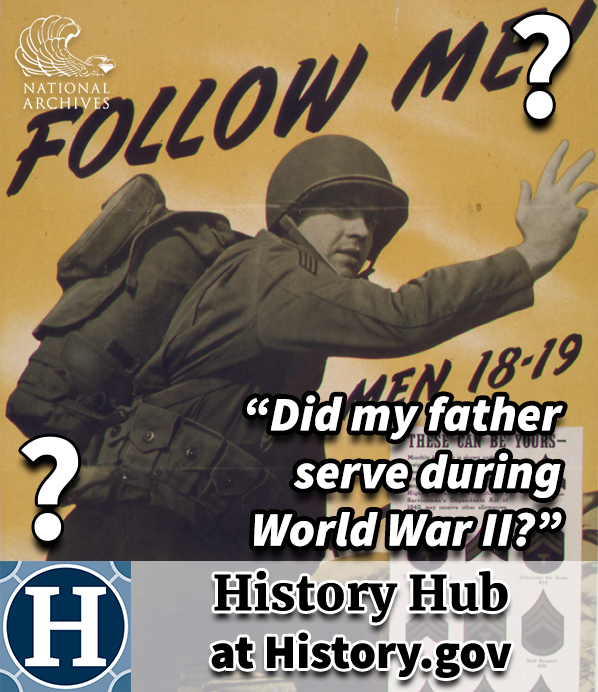 "Did my father serve in World War II?"
Researching your family's military service history for Veterans Day?
See the answer to our Question of the Week on History Hub, our crowdsourced platform for history and genealogical research where anyone can ask questions and get answers from archivists and other community members.
Register and get started on History Hub.
Featured Exhibit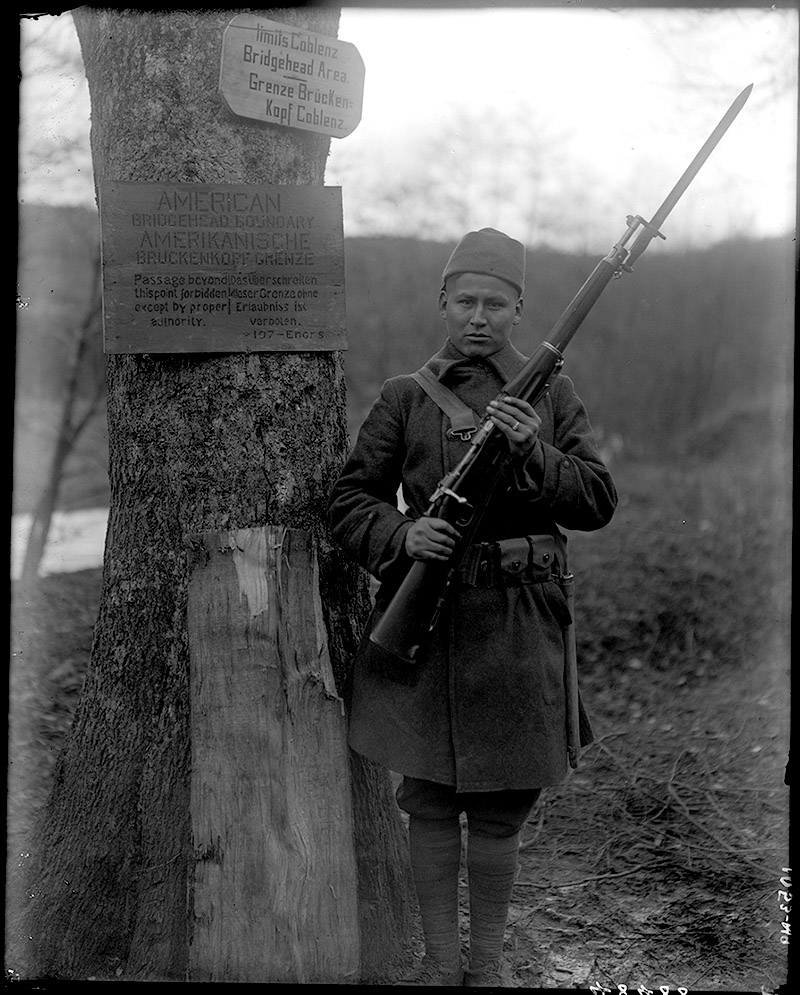 American Indians have bravely served in the U.S. Armed Forces, despite a long history of discrimination against indigenous people and their traditional culture. Some who fought weren't even recognized as U.S. citizens. In honor of National Native American Heritage Month and Veterans Day, the online exhibit "Honoring Native American Soldiers' World War I Service" highlights a unique way that Native American soldiers served the country using their cultural heritage.
Image: Cpl. George Miner, a Winnebago from Tomah, Wisconsin; standing with rifle, on guard duty, January 2, 1919, German Niederahren region.
Education Spotlight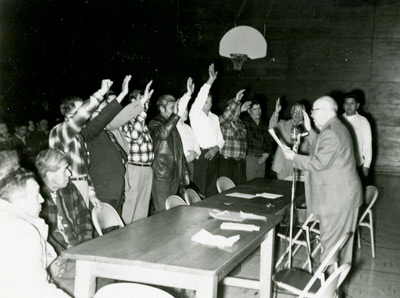 Educators are invited to join us for a free upcoming webinar on Wednesday, November 18, at 7 p.m. ET – "Native Communities and the Vote: Teaching About American Indian Voting Rights Through Documents." We'll share primary sources and explore how to teach using discussions of evolving rights over time as related to Native Communities and the right to participate in federal elections.
Public Programs
From April 25, 2017, here is Professor Elizabeth Cobbs speaking on her book The Hello Girls: America's First Women Soldiers.
Research Services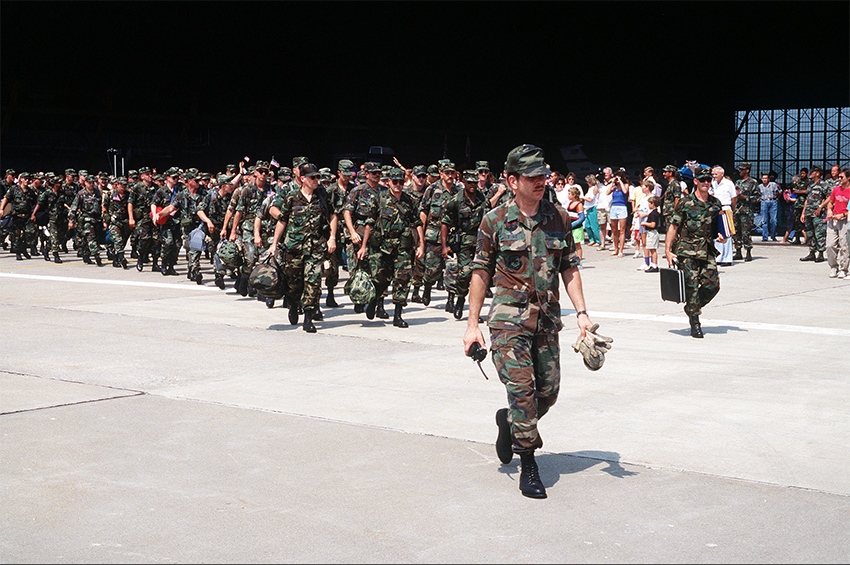 From the National Archives Know Your Records program, view these video presentations with downloadable materials that discuss records related to United States veterans. Learn about gathering evidence for claims and benefits, researching pension records from the Revolutionary War through the Civil War, American Battle Monuments Commission records, and more.
New Clinton Presidential Library Website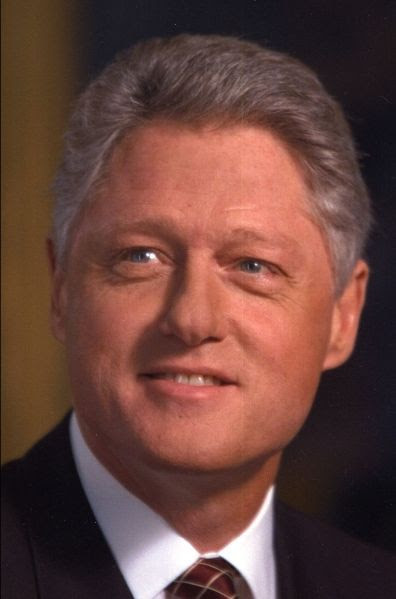 The William J. Clinton Presidential Library recently launched a new, updated website Clintonlibrary.gov.
Featuring a streamlined design, the website offers easier access to research, museum, and educational resources.
While we remain closed due to the pandemic, the website allows you to explore exhibits, schedule virtual education programs, and dive into documents and photographs from your own home.
Visit our YouTube channel with thousands of videos or connect with us on our Instagram, Facebook, and Twitter feeds.
MoPix Video Selection
What's My Score was produced by the Veterans Administration after World War II to be shown to potential employers of returning veterans. It is intended to show that physically disabled veterans can work and succeed in private industry. Six disabled veterans demonstrate their abilities before industrialists and manufacturers in New York City. These veterans are also shown going through their daily routines.
Featured News Story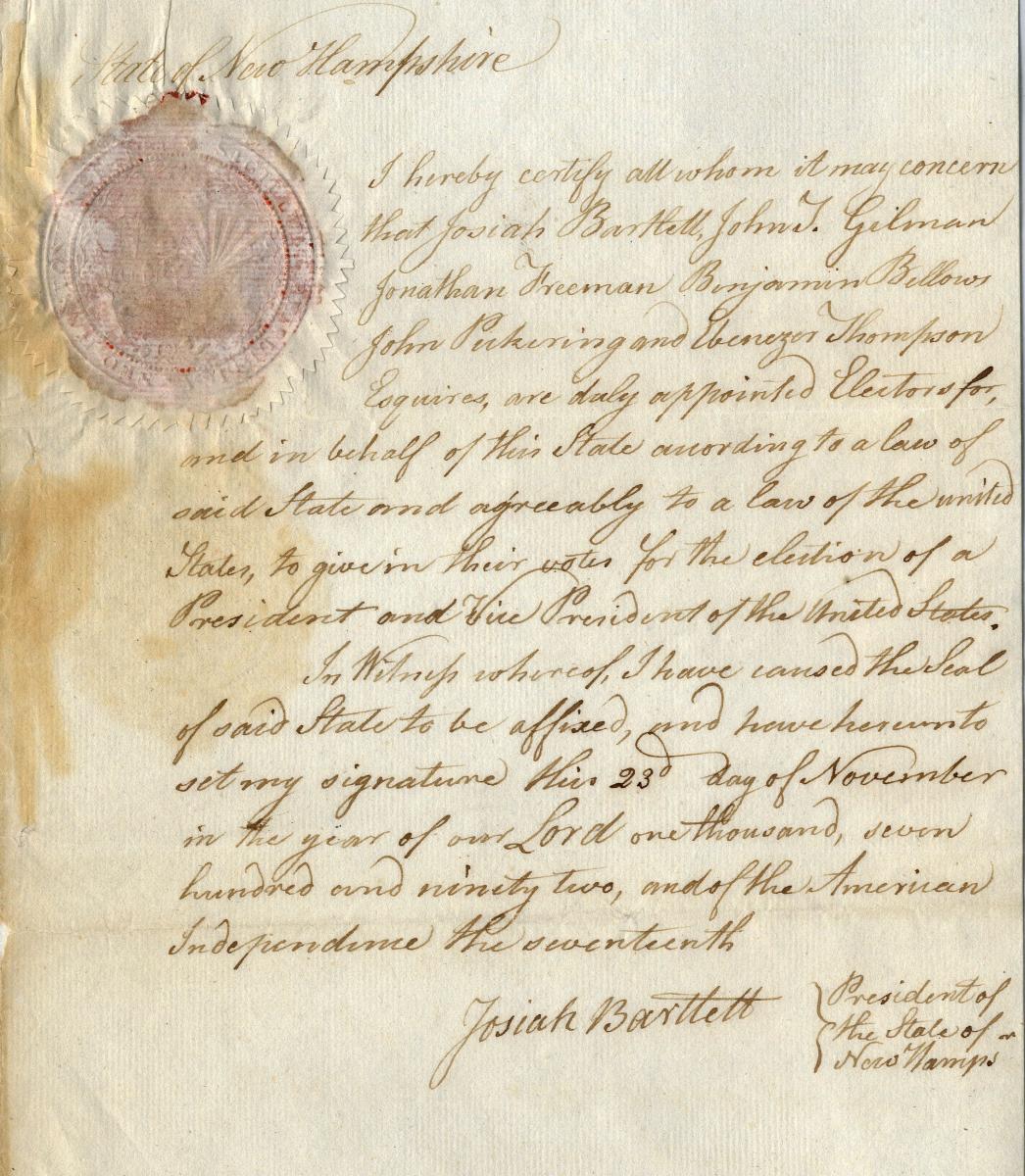 Federal Register Prepares for Electoral College Duties
The National Archives, through the Federal Register, plays an important role in the Electoral College process during Presidential elections.
The Archivist of the United States is required by law to perform certain functions relating to the Electoral College. Read more in National Archives News.
View a detailed account of the Electoral College Timeline of Events from Election Day through Inauguration Day.
Visit the Online Store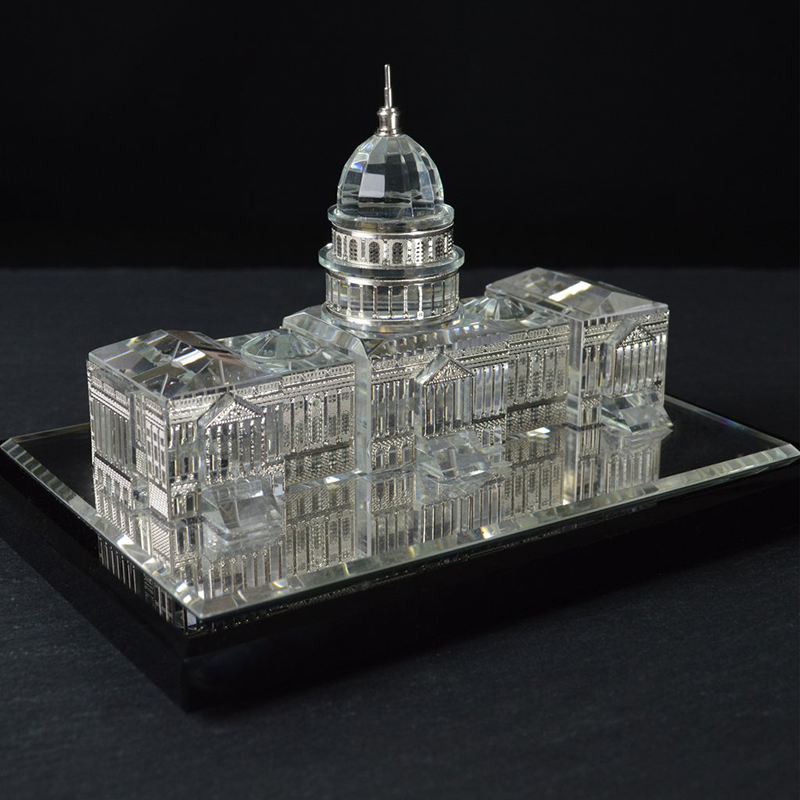 Are you looking for fun, new gift ideas this holiday season?
Look no further than the National Archives Store! Our Holiday Home Collection is a great assortment of unique products that will give your kitchen or living room a true history twist.
Shop our full collection to find more!