Virtual Programs Newsletter
Issue #9, July 14, 2020
A Message from the Archivist of the United States
This week, we offer a wide variety of ways to connect with our records from wherever you are practicing social distancing. Among these is a Citizen Archivist mission seeking volunteers to help transcribe issues of The Mission Indian newsletter.
You can also explore Census Bureau schedules and Air Force images dating from World War II through the Cold War. You can download a monthly calendar and social graphics related to the 19th Amendment. The Question of the Week on History Hub shares resources related to the Buffalo Soldiers.
Learn about our nation's continuous struggle for personal rights and freedoms through the Documented Rights online exhibit. You can find out about our online summer programs and explore more content, including videos, highlights from the George H.W. Bush Presidential Library and Museum, and records related to Black History.
We hope you find this issue both informative and entertaining, as we continue to take measures to combat the coronavirus.
Citizen Archivist Missions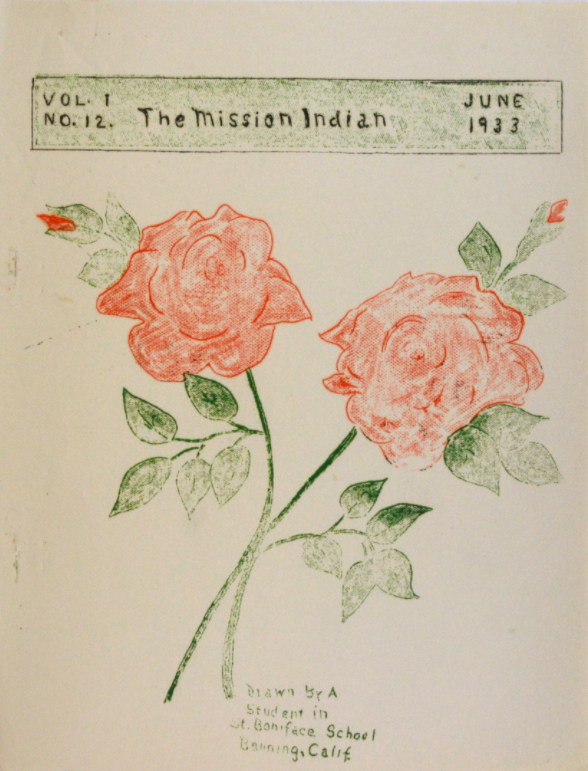 New Mission: The Mission Indian, 1932–41
Help us transcribe issues of The Mission Indian, a newsletter issued by the Mission Agency. Typical issues contain a news section which lists events that took place on the reservations under the Agency's jurisdiction, agricultural information, a health section, and a women's page written by the Field Nurse. Get started transcribing.
New to the citizen archivist program? Learn how to register and get started.
Research Family History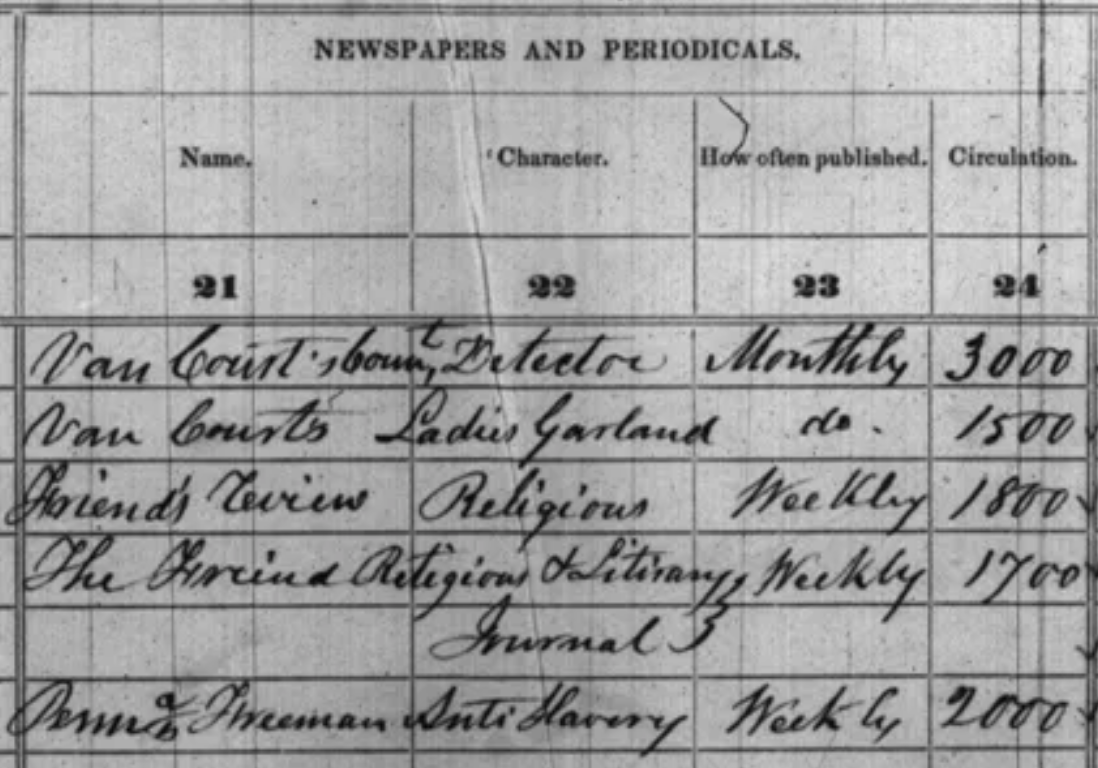 Did you know the Census Bureau took a series of Nonpopulation Census schedules between 1850 and 1880? The records are available in the Catalog. Read about these records, focusing on Mortality, Agricultural, and Social Statistics Schedules.
Image: Excerpt from an 1850 Social Statistics schedule from Philadelphia that lists newspapers and periodicals.
From the Catalog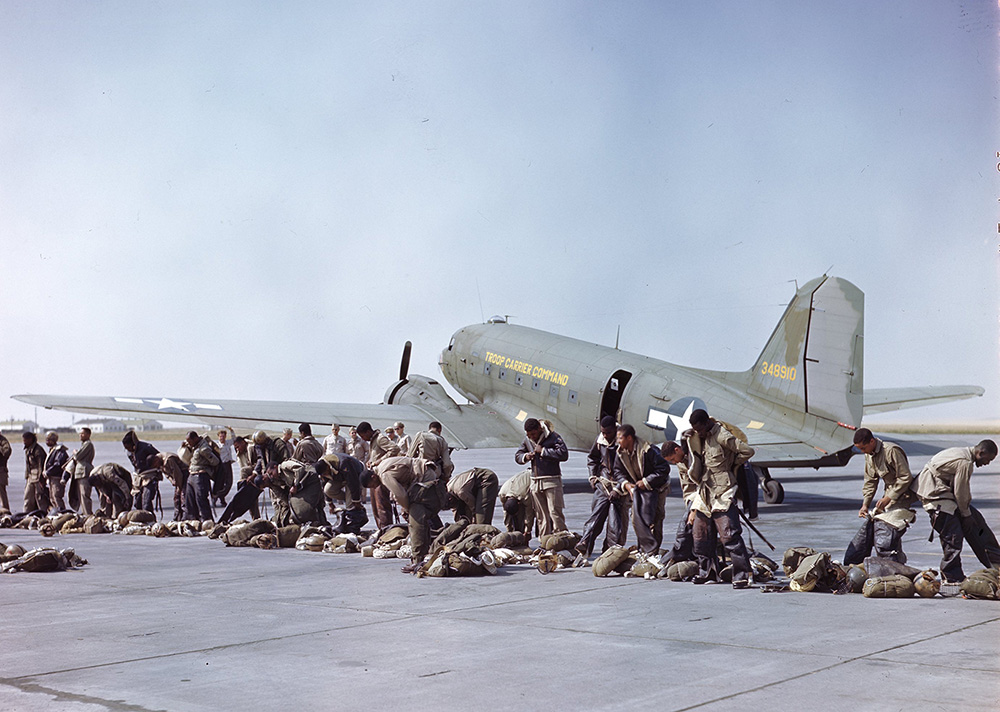 Color Photographs of U.S. Air Force Activities, Facilities, and Personnel, Domestic and Foreign, ca. 1940–ca. 198
Images in the series document Air Force activities during World War II through the Cold War. Included are images of aircraft, weapons, combat action, personnel, military operations, and more.
Image: Operation Fire Fly, ca. 1945. (National Archives Identifier 148728120)
New on Social Media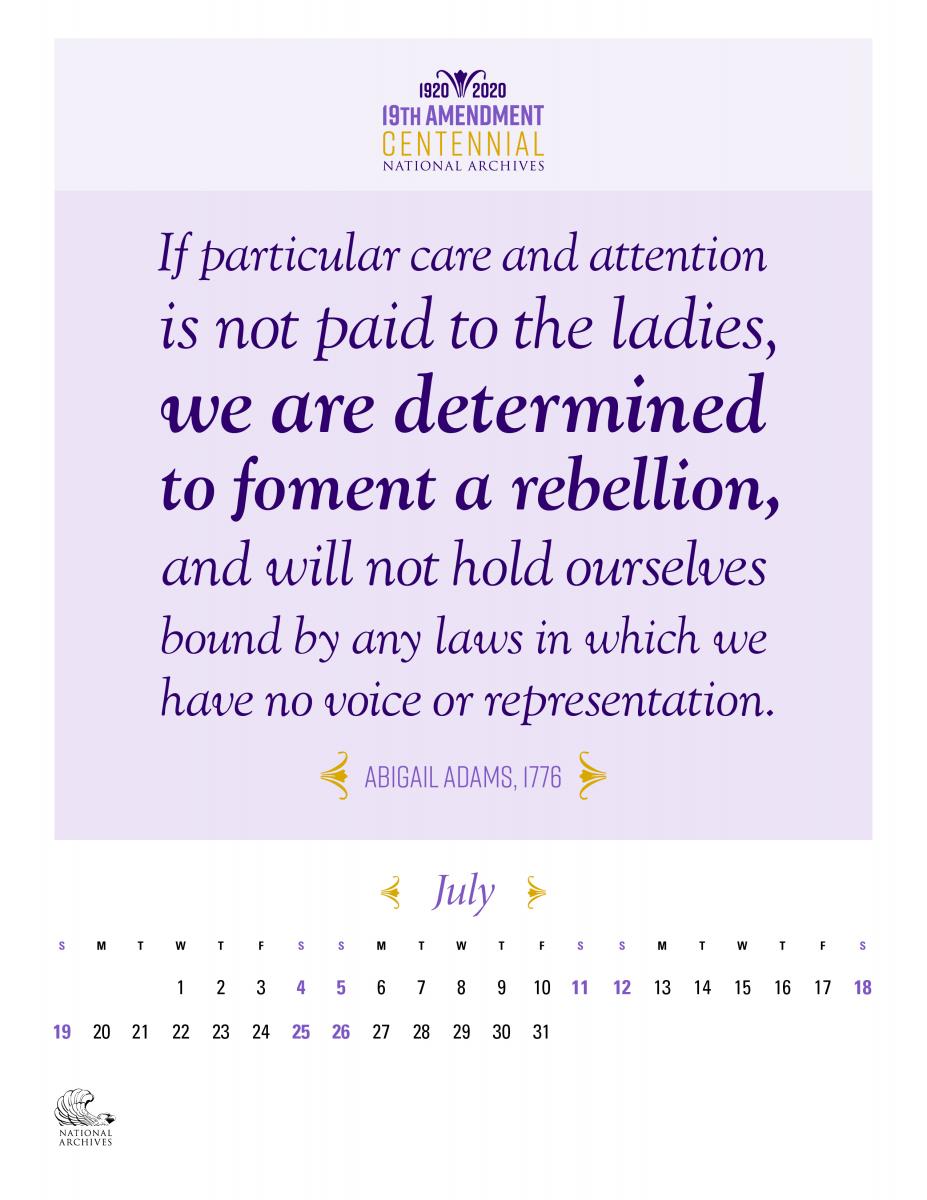 Commemorative Calendar for the 19th Amendment
Our newest page of the Centennial Calendar is online. July features the fiery words of Abigail Adams.
Each month, we share a new collection of downloadable designs including a calendar page, Facebook cover photo, and an occasional mobile device lock screen. You can save and print these designs, set them as wallpaper, whatever works for you! Download or share these graphics featuring women who fought for the right to vote.
Question of the Week
"I am searching for authentic pictures of the Buffalo Soldiers."
Learn where to find photo collections and other records on African American regiments of the U.S. Army from the late 1800s and early 1900s, also known as Buffalo Soldiers, in the answer to our Question of the Week on History Hub. History Hub is our community-sourced platform for history and genealogical research where anyone can ask questions and get answers from archivists and other community members.
Featured Exhibit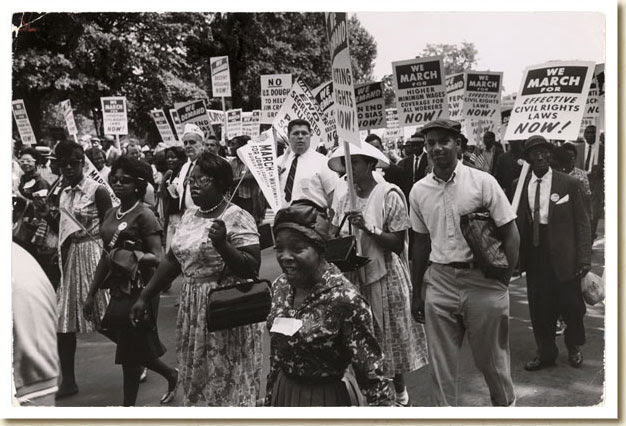 Since the signing of the Declaration of Independence, our rights as citizens of the United States have been debated, contested, amended, and documented. Documented Rights features a sampling of documents from National Archives locations across the nation that gives voice to our national struggle for personal rights and freedoms.
Education Spotlight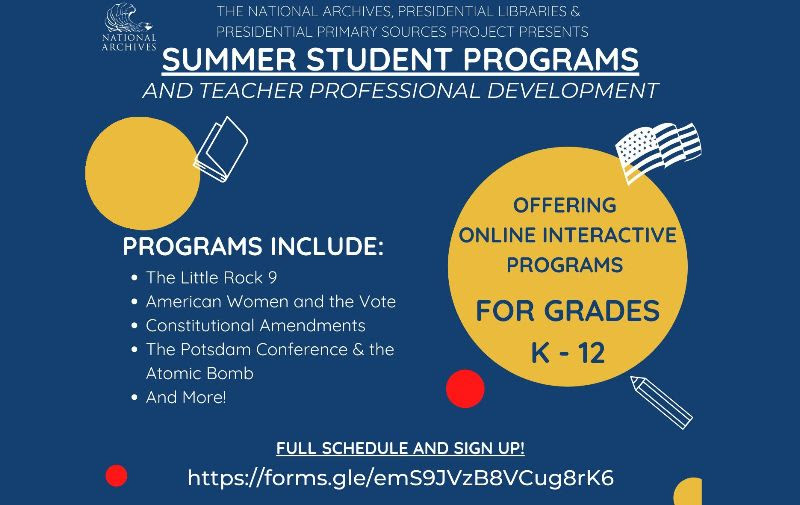 Summer Learning Programs
Join us this summer for online student programs and teacher webinars! We have programs for K-12 students and professional development for educators, presented in partnership with the Presidential Primary Sources Project. Register here.
Public Programs
On July 16, 2015, in commemoration of the 50th anniversary of the passage of the Voting Rights Act, we presented the Writers and Scholars Roundtable on Civil Rights. Moderated by A'Lelia Bundles, the panel included Pulitzer Prize–winning authors Taylor Branch, Gilbert King, and Diane McWhorter as well as Clarence Jones, noted civil rights activist, personal counsel, and adviser to Dr. Martin Luther King, Jr.
Research Services
NARA's Know Your Records Program offers several presentations discussing records relating to African Americans. Visit the YouTube playlist to learn about the role of the Federal Government in Black education, African American history held in our vault, the DC Emancipation Act, genealogy research using the U.S. Congressional Serial Set, and the history of African American soldiers in World War I.
Image: "American colored troops arriving overseas." (NAID 45503777)
Featured Presidential Library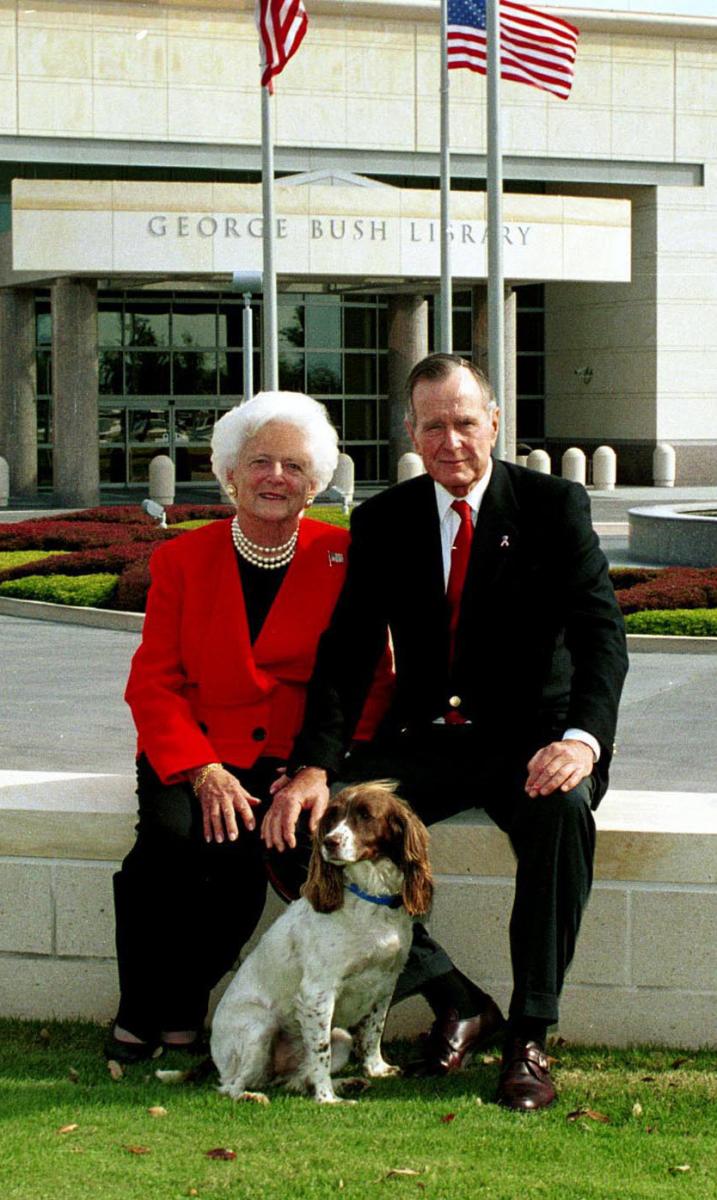 View weekly photos from the George H.W. Bush Presidential Library and Museum temporary exhibits: Louder Than Words and Backstage Pass, learn about our newest education initiatives and keep up to date with events on our social media pages.
View the museum grounds and permanent exhibits through our virtual tour. In the permanent exhibits gallery section of our website, you can view over 100 new photos that have been added to showcase different areas of the museum.
"All the Best" and "Mrs. Bush's Story Time" are two exciting new podcasts that can be found on our Events page. Visit our Education page to learn about the newest learning resources, resources for teachers and students, and game apps.
MoPix Video Selection
Motor Convoy was made by the U.S. Army Signal Corps to document the Transcontinental Motor Convoy, which began in Washington on July 6, 1919, and ended in San Francisco on September 6, 1919. View the film production file, photos, daily log, and other World War I–era Army films in our Catalog and YouTube playlist. Read more in the Unwritten Record blog here and here.
Featured News Story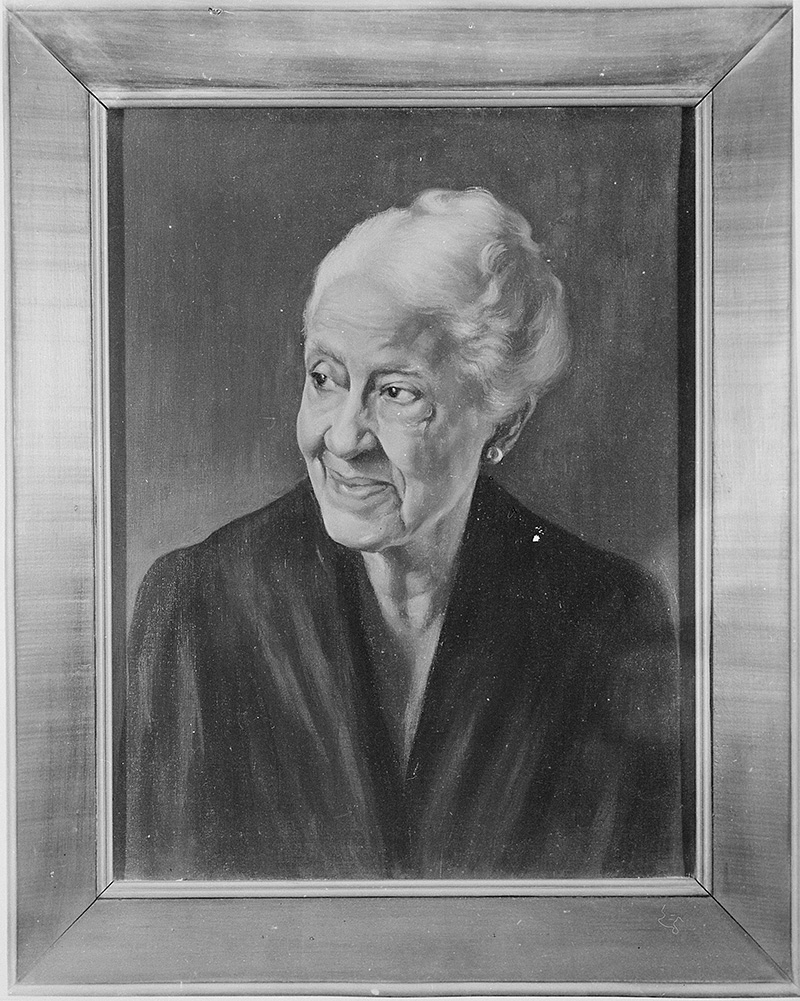 Pandemic Telework Project Sparks Increase in Black History Records Accessibility
A flurry of activity during the pandemic led to a project that is making it easier for researchers to find resources related to Black history held by the National Archives. The project, which relies on teleworking employees and Citizen Archivist volunteers, contributes to improving access to those documents and has yielded results to more than 5,000 records so far.
Image: Mary Church Terrell (NAID 559207), Harmon Foundation Collection, 1922–67.
Visit the Online Store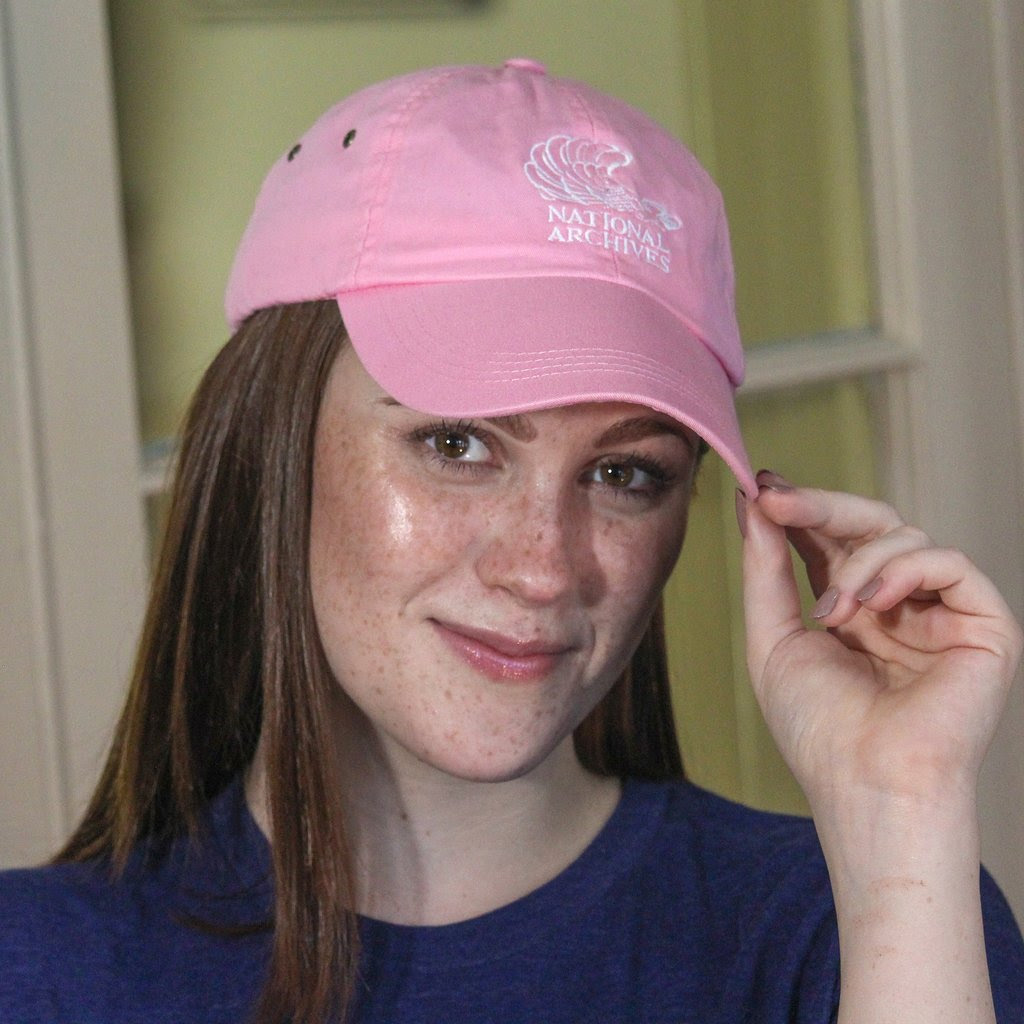 The summertime collection at the National Archives Store has everything for your warm weather needs.
From hats and T-shirts to dog collars and thermal water bottles, show off your Archives love today! Your purchase supports National Archives Museum exhibits, public programs, and educational initiatives.