Feature Articles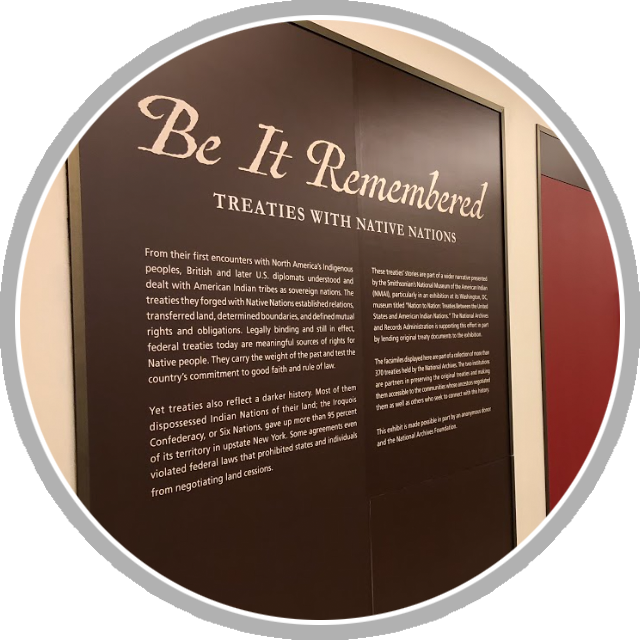 New York City Archives Exhibits Native Nations Treaties
The National Archives at New York City recently unveiled a new semi-permanent exhibit, "Be it Remembered: Treaties with Native Nations," transforming the lower level lobby of the Alexander Hamilton U.S. Custom House in lower Manhattan into a new museum space. 
---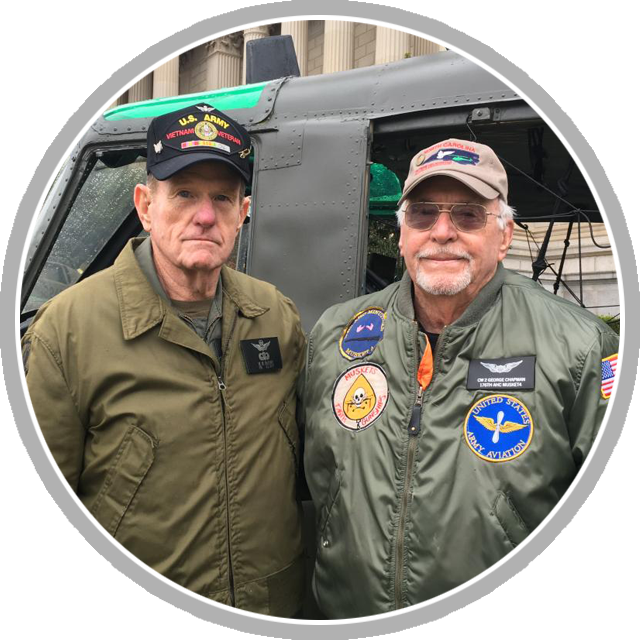 Vietnam Veteran Pilots Reunited With Helicopter They Flew in Combat
When retired U.S. Army helicopter pilots George Chapman and Matthew McGuire heard about a Vietnam-era helicopter display this week on the National Archives lawn, they knew they had to visit Washington, DC, to see it. 
---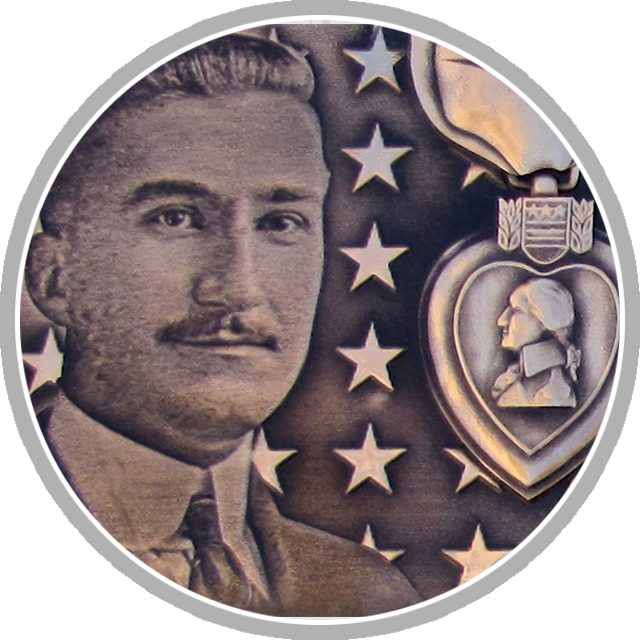 Records Shed Light on Last American Killed in World War I
In a recent video, Archives Specialist Mitchell Yockelson relates the story of the last American killed in World War I—two minutes before the Armistice took effect.
---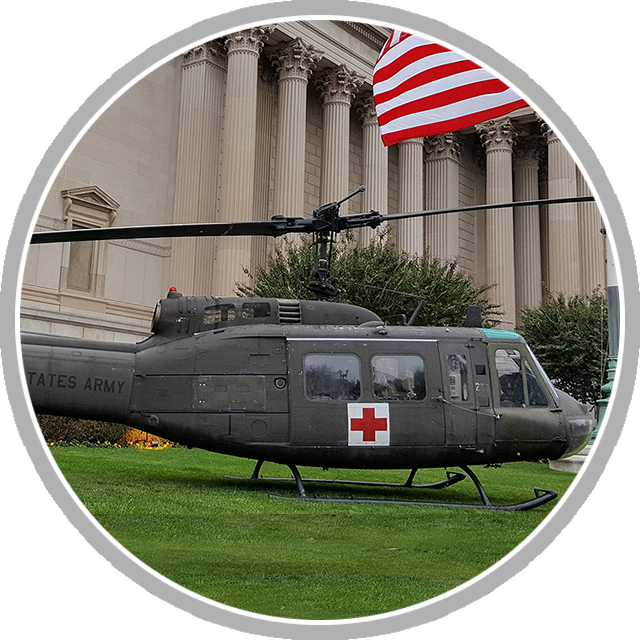 Veteran Pilots Display Vietnam-Era Helicopters at National Archives
Three Vietnam-era helicopters went on display November 9–16 outside the National Archives in Washington, DC, as part of a week-long celebration honoring veterans.
---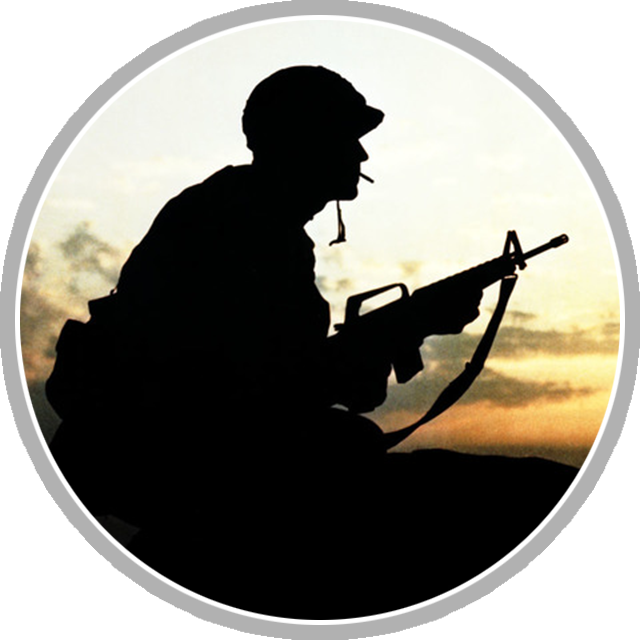 Combat Photographers Talk about 'Shooting' the War in Vietnam
In observance of the 50th anniversary of the Vietnam War, the National Archives and Records Administration (NARA) hosted a panel of five combat photographers who shared their experiences serving in war.
---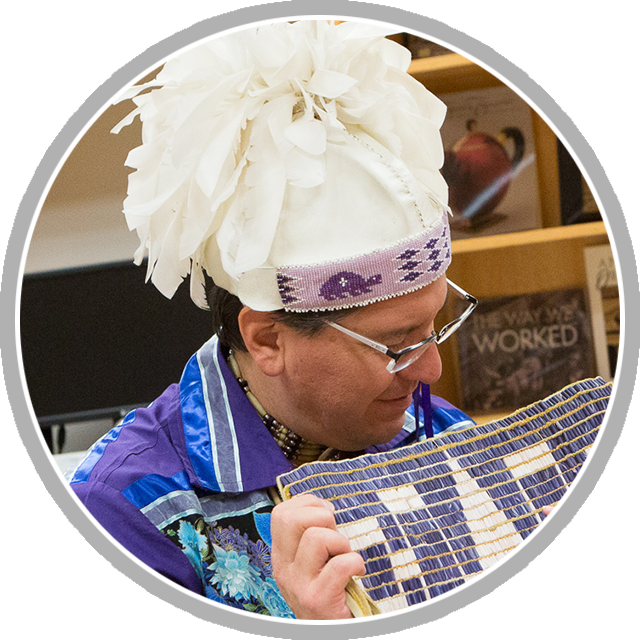 At Native-Themed Sleepover, Guests Learn History with Hands-On Experience
On the night of the National Archives Sleepover, children learned Native American history from guest speakers and an array of primary sources.
---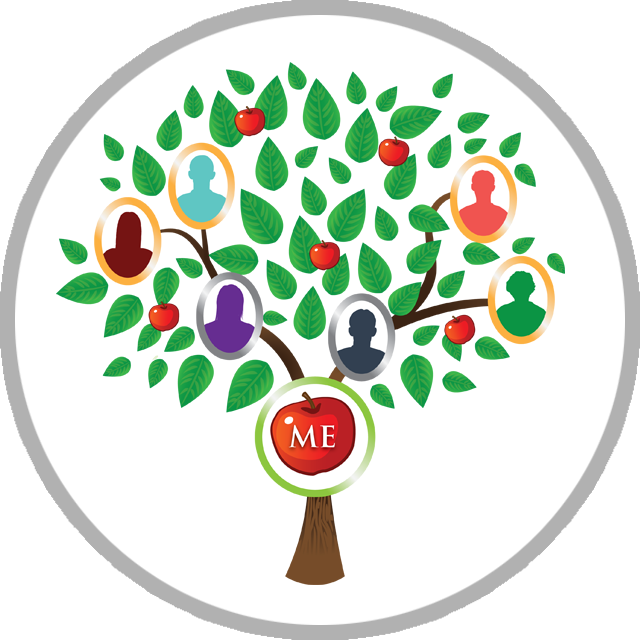 Virtual Fair Reaches Thousands of Genealogists Across the Globe
The National Archives and Records Administration hosted its biggest genealogy event of the year on October 24, 2018. This year's Genealogy Fair was a live, virtual event conducted by webcast with thousands of views from over 40 countries.
---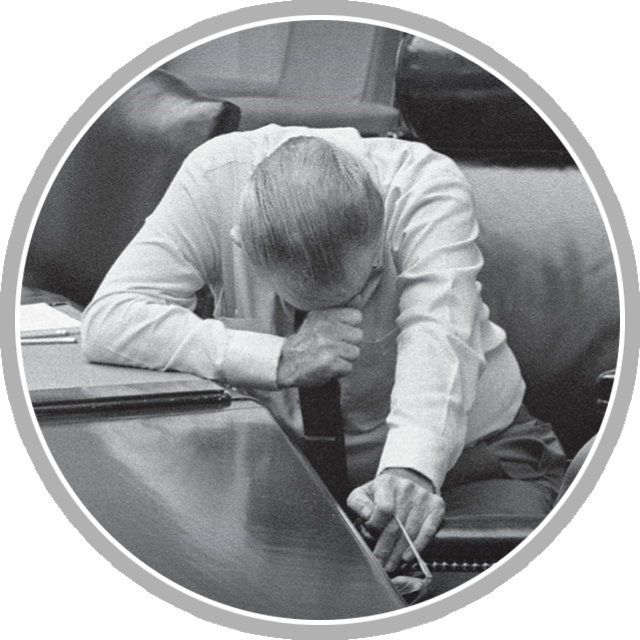 Author Connects 1968 Events and LBJ Presidency
By all accounts, 1968 was a tumultuous year in American history. Historian Kyle Longley explores the effects of these events 50 years ago and the role they played within the Presidency of Lyndon Baines Johnson and our nation's path forward.
---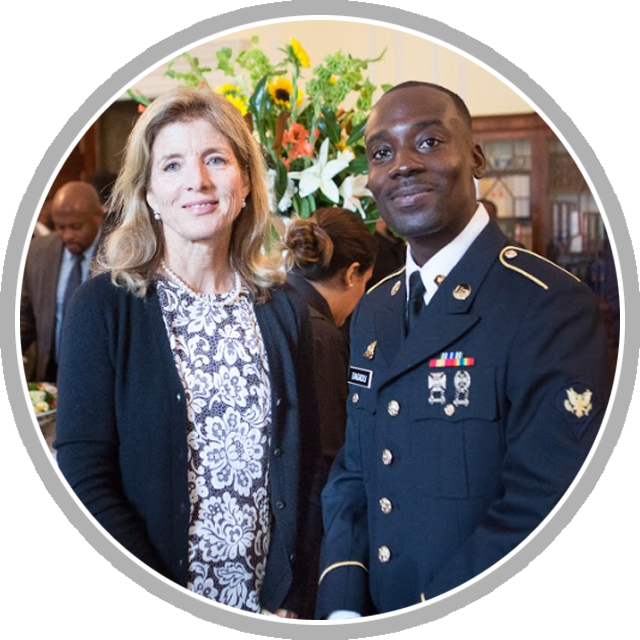 New Citizens Sworn In on Constitution Day
Thirty-one new United States naturalized citizens from 25 different countries took the oath of allegiance on Constitution Day at the National Archives Rotunda in Washington, DC, just steps away from the Charters of Freedom—the Declaration of Independence, the Constitution, and the Bill of Rights.
---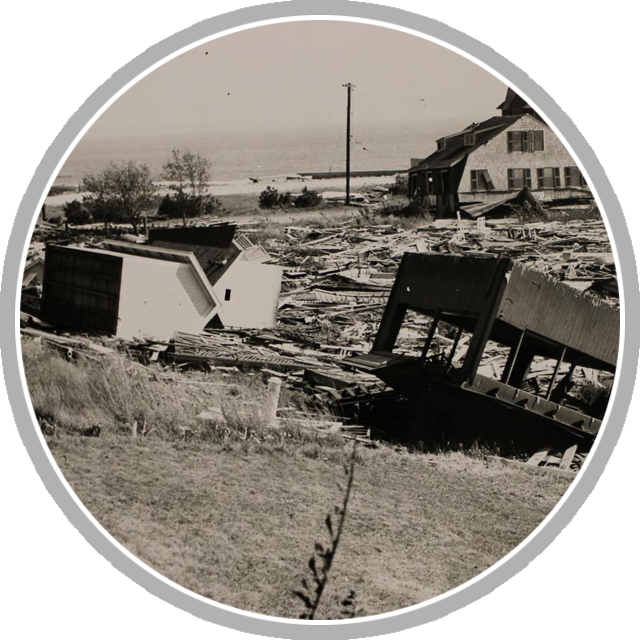 Records Provide Reminder of Devastating 1938 Hurricane
As much of the southeastern seaboard of the United States braces for "Hurricane Florence" this weekend, records from the National Archives in Boston provide a look back at the deadly "Great New England Hurricane" that devastated much of coastal New England in 1938.
---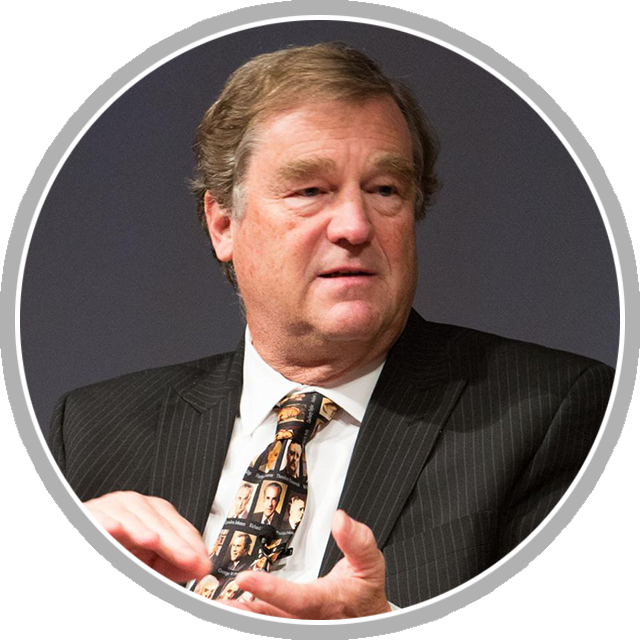 National Archives Aims to Enhance Civic Literacy
At a symposium on the state of civic engagement in America, the National Archives launched a new web page promoting civic education.
---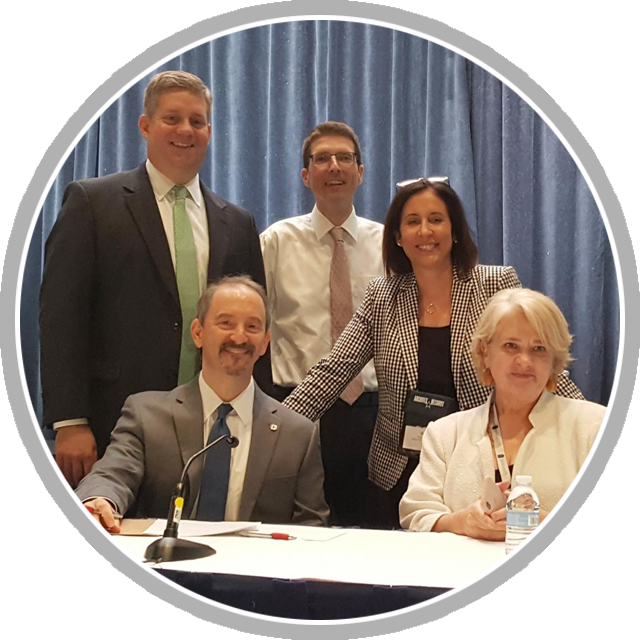 Leaders Share National Archives' Vision for a Digital Future
The National Archives' strategic plan is a major step toward 21st-century records management, the Deputy Archivist of the United States said last week during a major conference of archival professionals.
---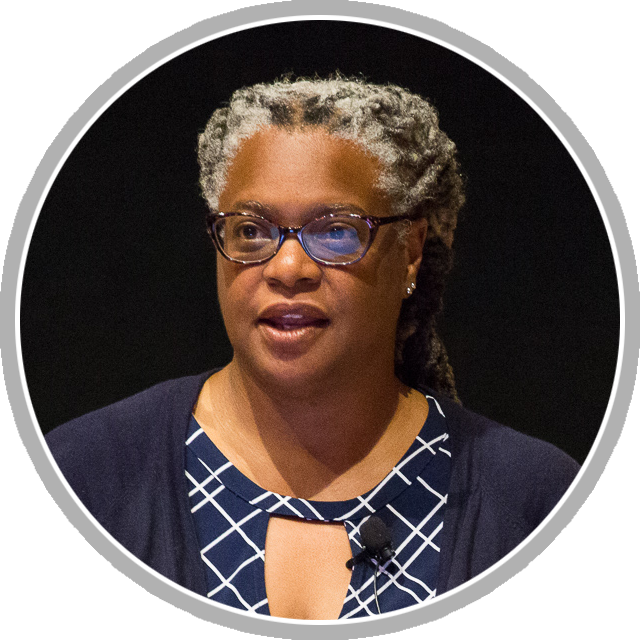 Presidential Library Director Named President of Archivists' Society
Meredith Evans, Director of the Jimmy Carter Library, assumes leadership of the Society of American Archivists.
---
National Archives Works to Release Records Related to Judge Kavanaugh
Each time a candidate is nominated to the Supreme Court by the President, the staff at the National Archives and Records Adminstration immediately begin the task of reviewing and releasing records related to that nominee. 
---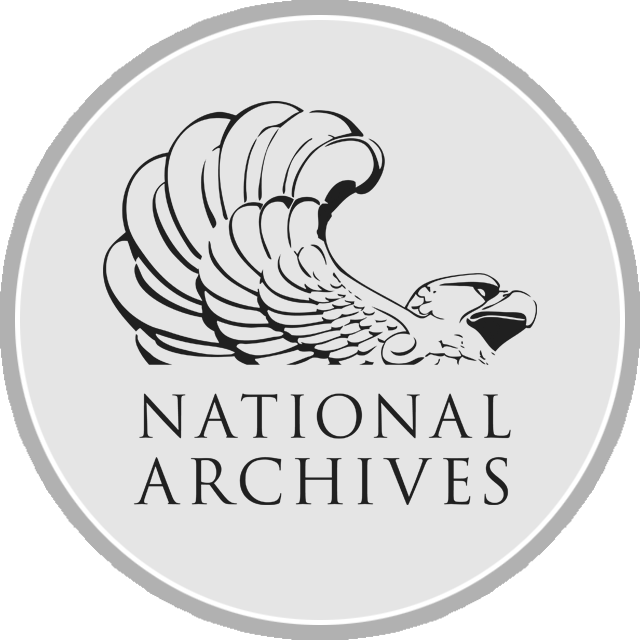 National Archives Guides Federal Agencies on Managing Electronic Records
 Earlier this week, the National Archives and Records Administration (NARA) held its first forum to discuss management of digital records moving into the 21st century.
---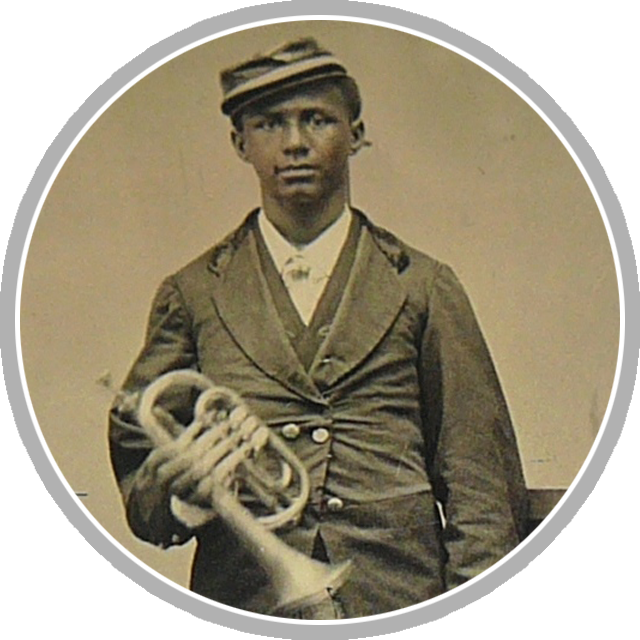 Tracing a Soldier's Service at the Archives
When photo historian Larry West acquired an image of a black Civil War soldier, he simply had to know more about him. West, also a Civil War memorabilia collector who specializes in African American history and culture in the 19th century, began his search for details of the man's history almost immediately.
---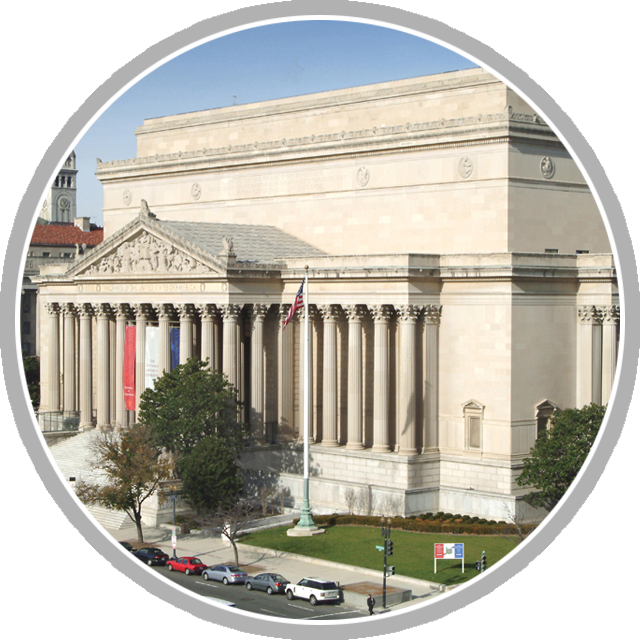 National Archives Records Related to Judge Brett M. Kavanaugh
The mission of the National Archives and Records Administration (NARA) is to provide access to the permanent records of the Federal government, which include Presidential records from NARA's Presidential Libraries.
---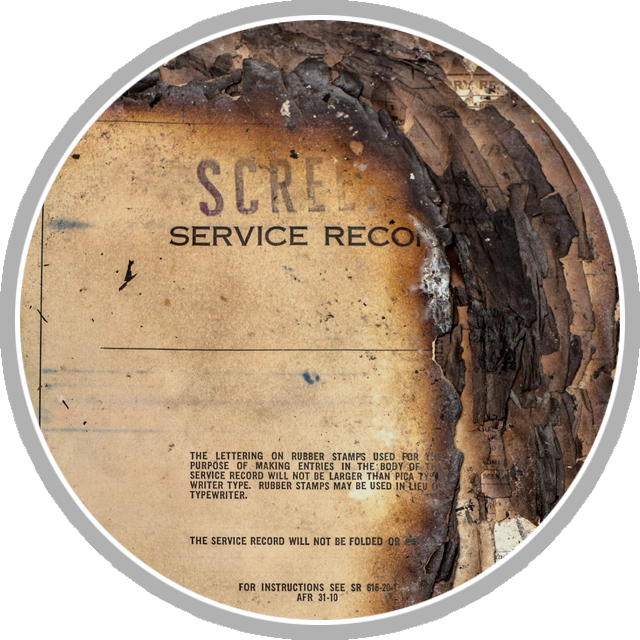 Archives Recalls Fire That Claimed Millions of Military Personnel Files
The National Archives and Records Administration recently marked the 45th anniversary of a devastating fire at the National Personnel Records Center (NPRC) in St. Louis, Missouri, that destroyed approximately 16-18 million Official Military Personnel Files (OMPF) documenting the service history of former military personnel discharged from 1912-1964.
---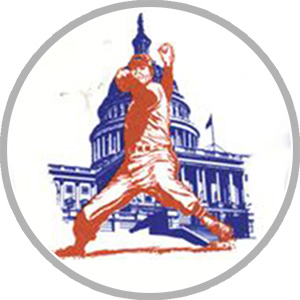 Baseball Records Provide Historical Perspective on All-Star Game
As baseball's All-Star game comes to the nation's capital, the National Archives provides historical context by sharing some of the many artifacts, documents, and images in our records from games past.
---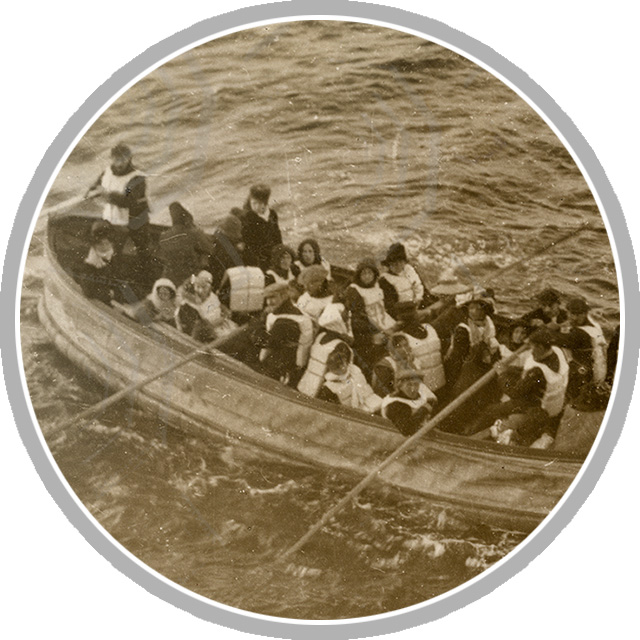 National Archives Loans Artifacts from the Titanic
 The National Archives loaned 14 original items and dozens more facsimiles to the National Geographic Society for a new exhibition about the ill-fated RMS Titanic.
---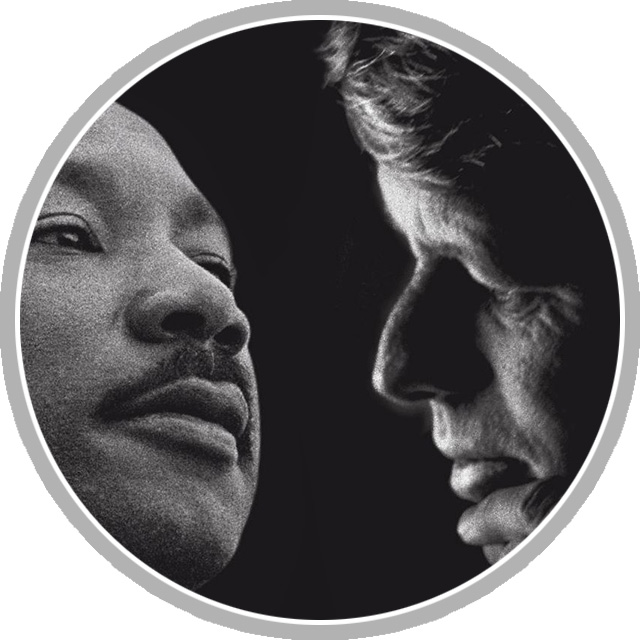 Records Illustrate American Icons' Complex Relationship
Author and journalist David Margolick explores the untold story of the complex and ever-evolving relationship between the Martin Luther King, Jr., and Robert F. Kennedy.
---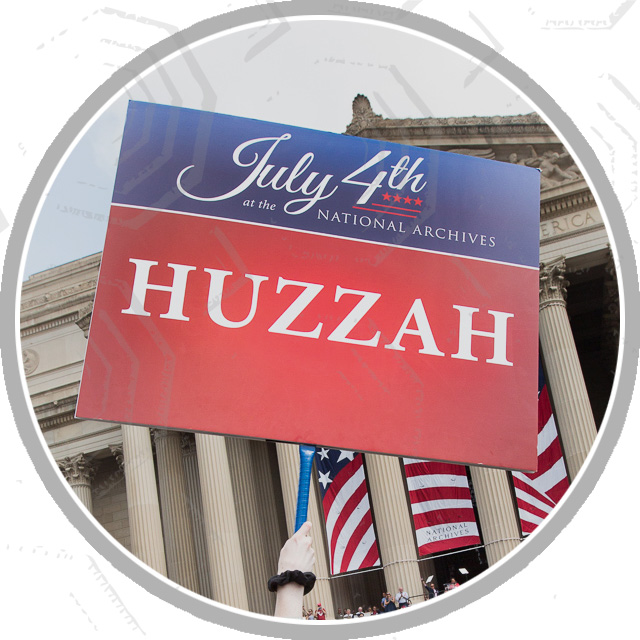 Thousands Celebrate Independence Day at National Archives
The annual Independence Day Celebration at the National Archives featured a dramatic reading of the Declaration of Independence, music, Revolutionary War–era guests, and family activities.
---
Ferriero Praises Proposal Inclusion in President's Reform Plan
The Archivist of the United States applauded the inclusion of the National Archives and Record Administration's reform proposal in the President's plan to reform and reorganize the Federal Government.
---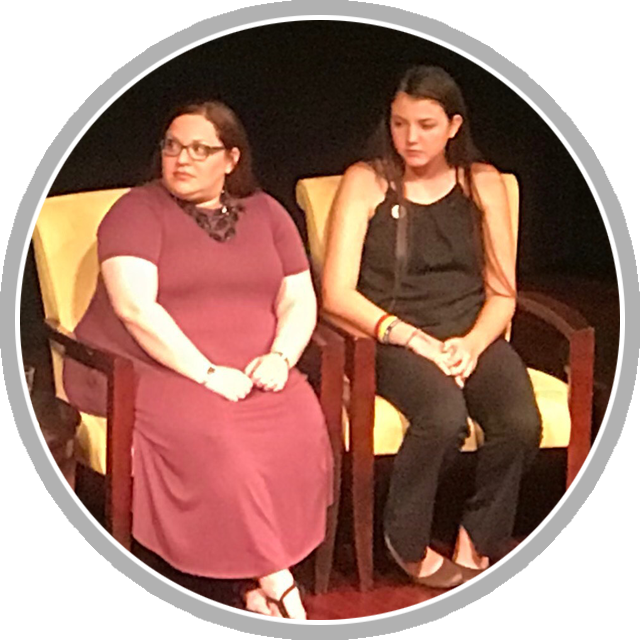 Panel Examines Citizen Engagement in U.S. History
 From the nation's founding and the abolitionist movement to the civil rights marches in the 1960s and student activism in the social media age, citizen engagement has played a critical role in shaping our nation's history. The National Archives recently hosted a cross-generational, bipartisan discussion on how citizen movements have influenced—or failed to influence—policymakers in the United States.
---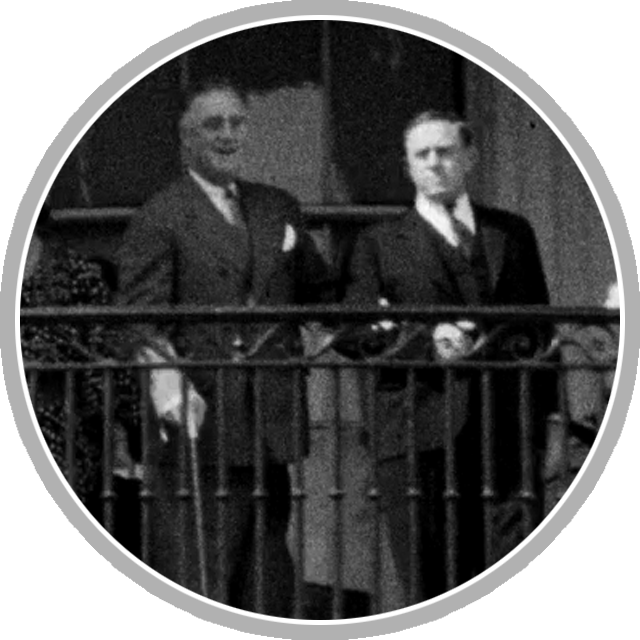 Rare Home Movies Show FDR Walking
Previously unseen and historically significant home movie footage of President Franklin Roosevelt walking at the 1935 White House Easter Egg Roll—made available by the National Archives and the Franklin D. Roosevelt Presidential Library and Museum—offers a rare glimpse into the life of the former chief executive.
---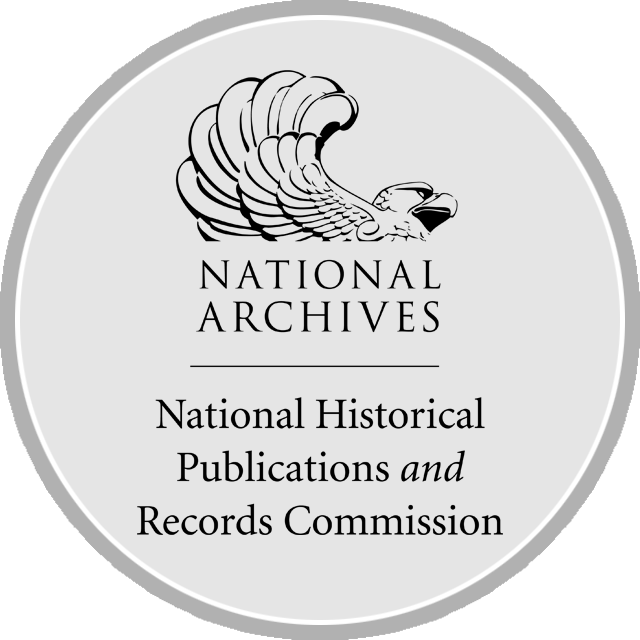 National Archives Awards Grants
The National Archives grants program, carried out through the National Historical Publications and Records Commission (NHPRC), recently awarded 31 grants totaling more than $4 million for projects in 15 states. Fourteen of those projects seek to provide public access to historical records.
---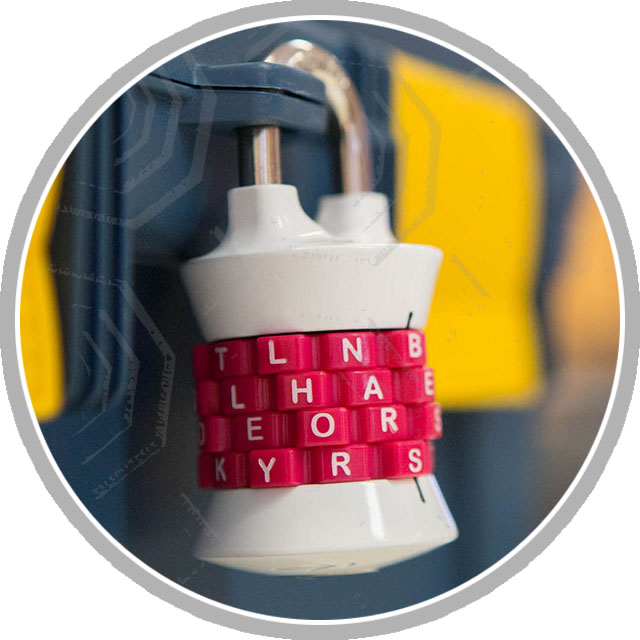 Workshop Participants Enjoy National Archives 'Escape Room' Experience
 What do flying saucers, mythical creatures, the lunar landing, Santa Claus, and secret codes have in common? Visitors to the National Archives Museum found the answer through a series of clues, cyphers, and puzzles.
---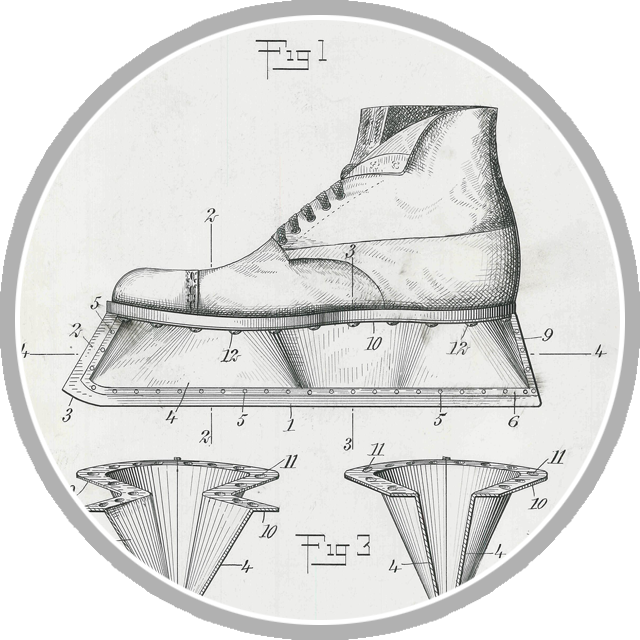 Hockey Exhibit Honors Stanley Cup Win
Hockey mania has taken over Washington, DC. With the Washington Capitals' recent Stanley Cup victory—the first one in franchise history—Washingtonians are #ALLCAPS these days.
---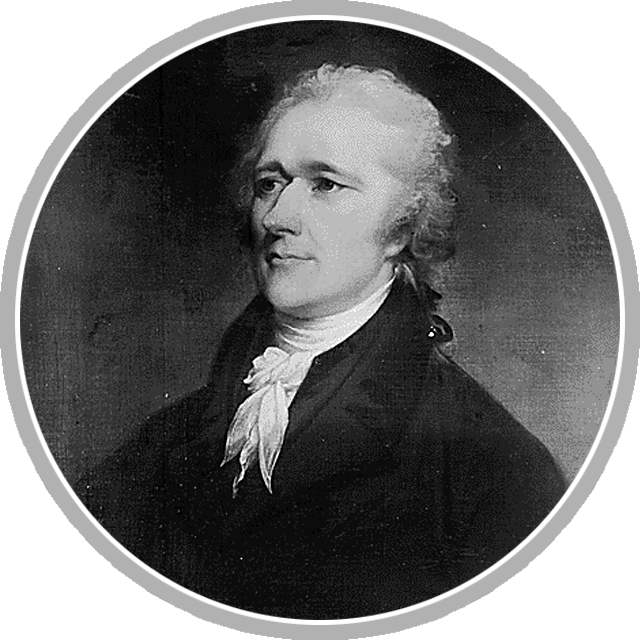 Archives Displays Hamilton Documents in Unique Exhibit
Records related to one of our nation's Founding Fathers are paired and displayed with lyrics from a smash Broadway musical in an innovative new exhibit at the National Archives Museum in Washington, DC. Original records from Alexander Hamilton's life and legacy are paired alongside the rap lyrics from the highly-acclaimed Broadway hit, Hamilton.
---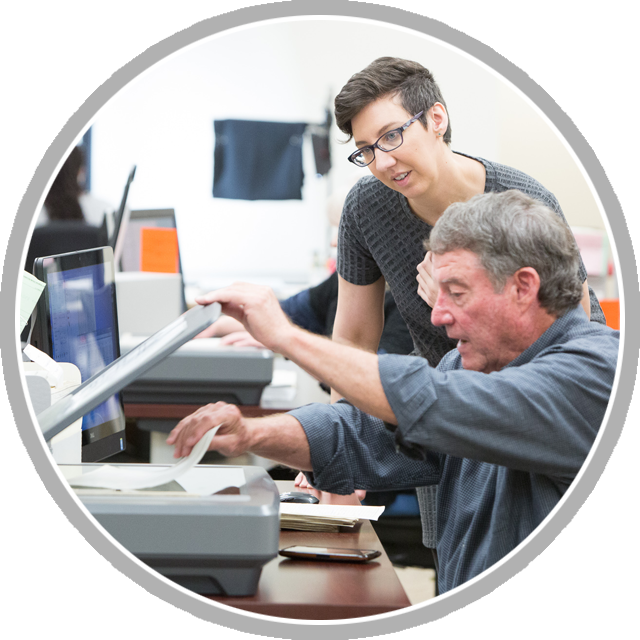 Citizen Archivists Help Make Access Happen, One Scanned Record at a Time
Citizen archivists recently helped the National Archives and Records Administration reach a new milestone, collectively scanning their 300,000th page for inclusion in the National Archives Catalog. It's all part of an agency-wide effort to make more records publicly accessible online. 
---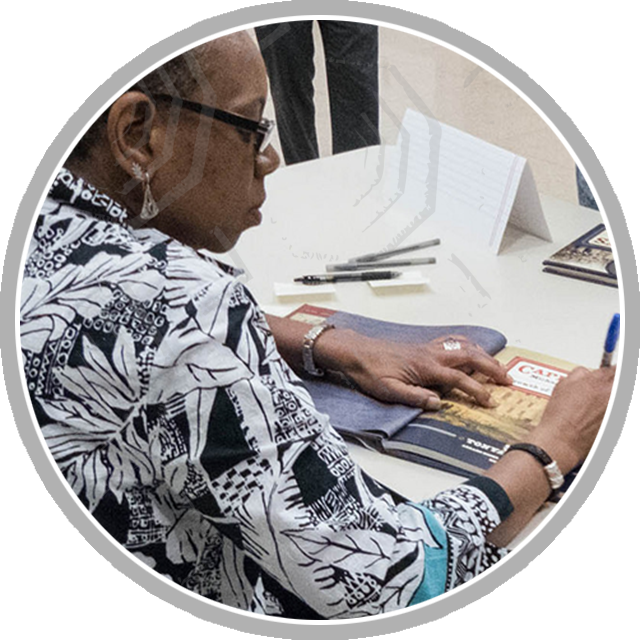 Archives Welcomes Award-Winning Authors of Children's Literature
Caldecott and Newbery award–winning authors will share their experiences and inspiration with aspiring young authors at the National Archives Museum for the second annual "Write" Stuff event on June 2, 2018. 
---
Ferriero to Serve on Semiquincentennial Celebration Commission
Ferriero is one of nine Federal Government officials who are tasked with facilitating national plans to observe and commemorate the occasion along with eight members of Congress and 16 private citizens.
---
Thief's Sentencing Sends 'Strong Message'
When a federal judge sentenced Antonin DeHays, it marked the end of a long and twisted tale involving the theft of hundreds of American artifacts. It also wrapped up an investigation that involved countless hours of sifting through records and examining evidence to bring that thief to justice.
---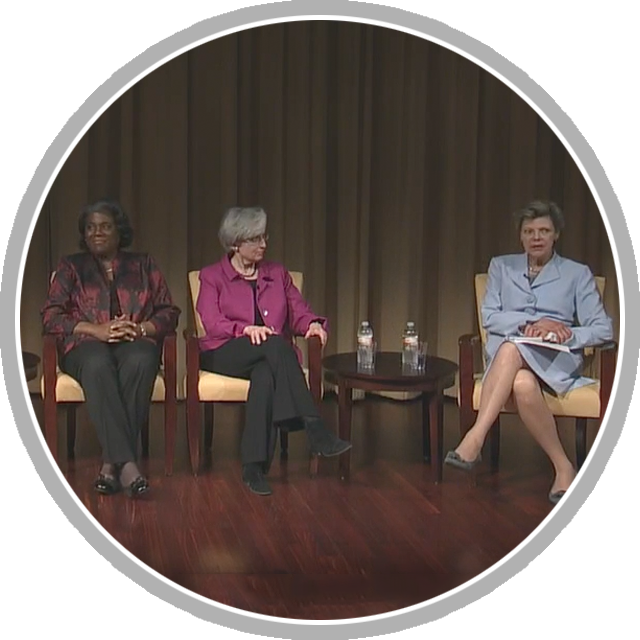 National Archives Hosts Career Diplomats to Discuss Women in Foreign Service
A panel of female career diplomats discussed their personal experiences during a recent event at the National Archives.
---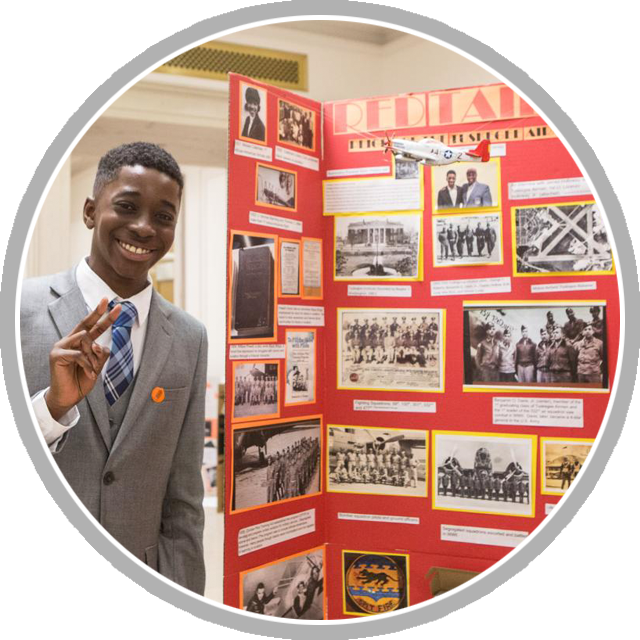 Archives Hosts National History Day
More than 270 middle and high school students from Washington, DC, enriched their understanding of history this week with a visit to the National Archives, which hosted an educational event for National History Day.
---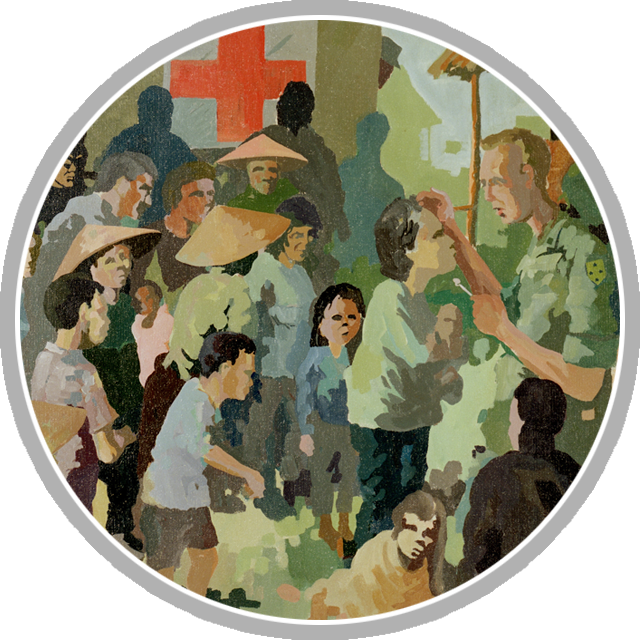 Combat Artists Share War Experience
Combat artists create art out of the experience of war. Several such artists recently shared their stories at the National Archives, which hosted a panel discussion of their artistic work and wartime experiences. 
---
Archives Exhibit Honors Betty Ford
The National Archives will open a special exhibit this week dedicated to former First Lady Elizabeth Anne "Betty" Ford. The exhibit includes rarely seen objects, documents, and photographs that highlight Betty Ford's courage and candor when speaking publicly about her own personal battle with breast cancer.
---
National Archives Shares Hall-of-Famers' Baseball-Related Patents
As Major League Baseball gets a new season under way, fans around the country are looking forward to rooting for their favorite teams in the months ahead. Lovers of baseball can also look back on some interesting National Archives records related to the all-American pastime, including patents held by former players, some of whom are members of the National Baseball Hall of Fame.
---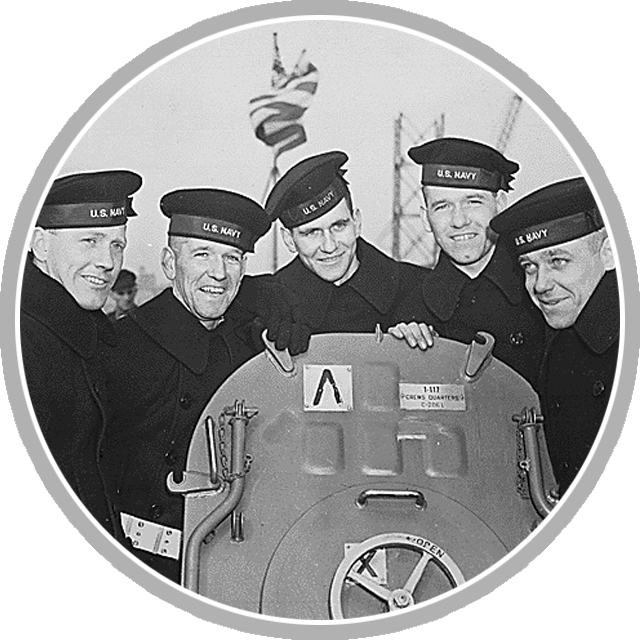 Records Help Tell Story of USS Juneau, Sullivan Brothers
Last week, a team of civilian explorers discovered the USS Juneau, which was lost during World War II, near the Solomon Islands. In 1942, torpedoes from a Japanese submarine split the light-cruiser in half, sinking it almost immediately in the Pacific Ocean. More than 600 sailors died that day, including perhaps the most well-known case of siblings lost during the war.
---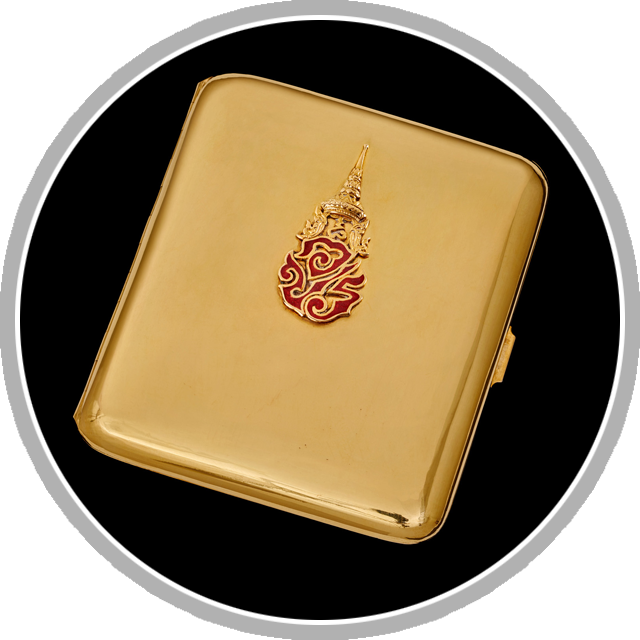 Archives Loans Artifacts to Thai Exhibition
A new exhibition that opened this week in Bangkok, Thailand, highlights 200 years of United States-Thai friendship and features more than 40 records and gifts loaned from the National Archives and Records Administration.
---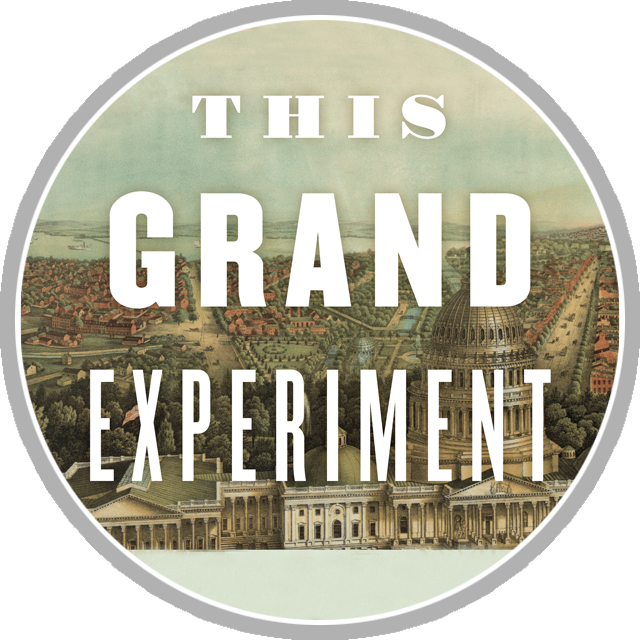 This Grand Experiment
During the Civil War era, the Federal Government needed to expand its workforce, but the jobs paid too little for most qualified men to even consider the vacancies. So the Government tried a new approach to filling its personnel shortage: It opened its payrolls to women for the first time.
---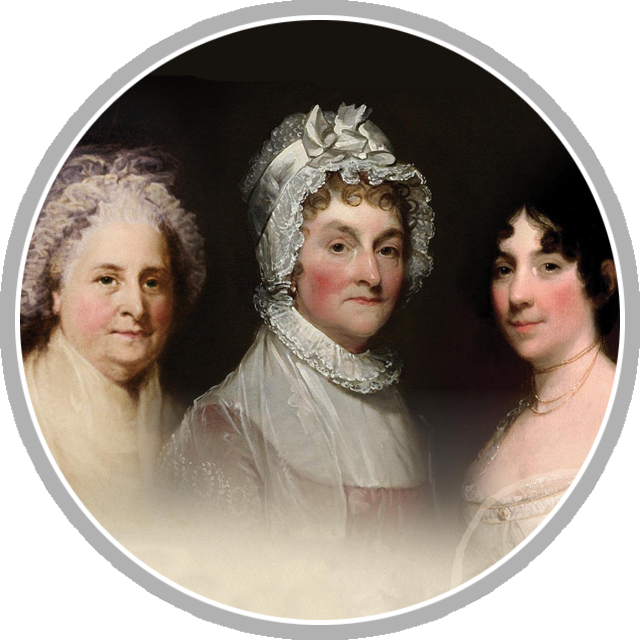 First Ladies Help Define Early America
The nation's earliest three First Ladies played a pivotal role in defining the nature of the American Presidency to a fledgling nation and to the world, according to the author of a new book on the subject.
---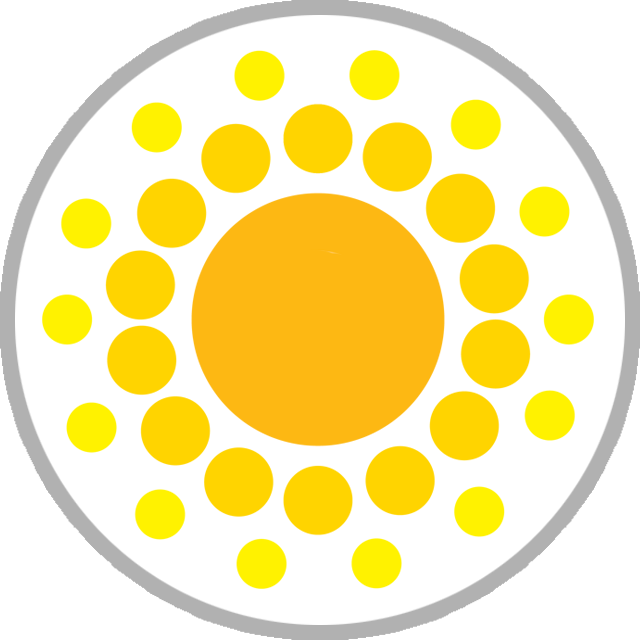 Archives Celebrates Information Access
The National Archives and Records Administration will host several events in observance of Sunshine Week, an annual nationwide celebration of access to public information.
---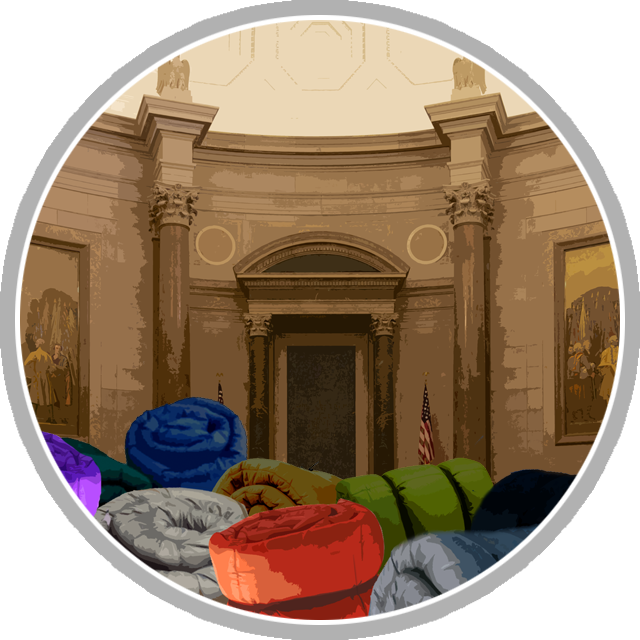 Ohio Girl Attends Archives Sleepover
Archivist of the United States David S. Ferriero recently invited nine-year-old Ohio resident Madeline Gurbach and her dad, Matthew, to an educational sleepover event held at the National Archives. Learn more about how Madeline received this invitation and activities at the 10th museum sleepover. 
---
Rare Opportunity to See the Emancipation Proclamation
Visitors to the National Archives will have the rare opportunity to view the original Emancipation Proclamation in the East Rotunda Gallery during the weekend of February 17-19, 2018, in observance  of African American History Month and Abraham Lincoln's birthday.  
---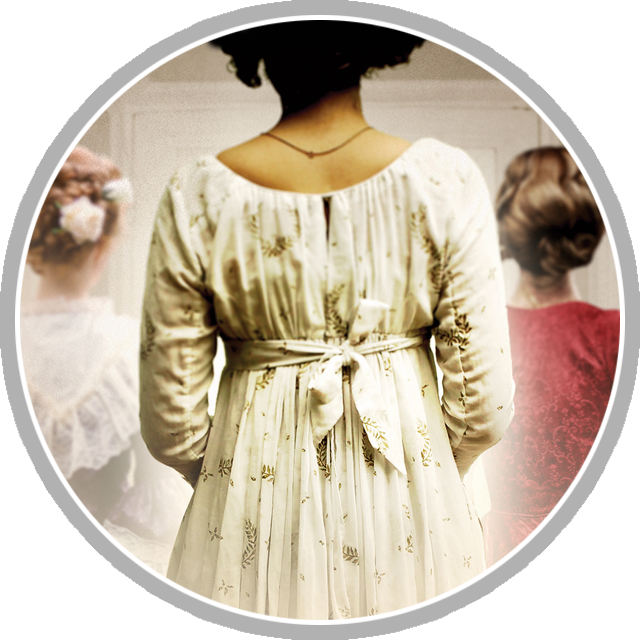 Author Discusses Jefferson's Daughters
Founding Father Thomas Jefferson had three daughters, but they led very different lives in the newly-colonized America, according to author Catherine Kerrison, who presented the findings of her book research to a packed house at the National Archives last week.
---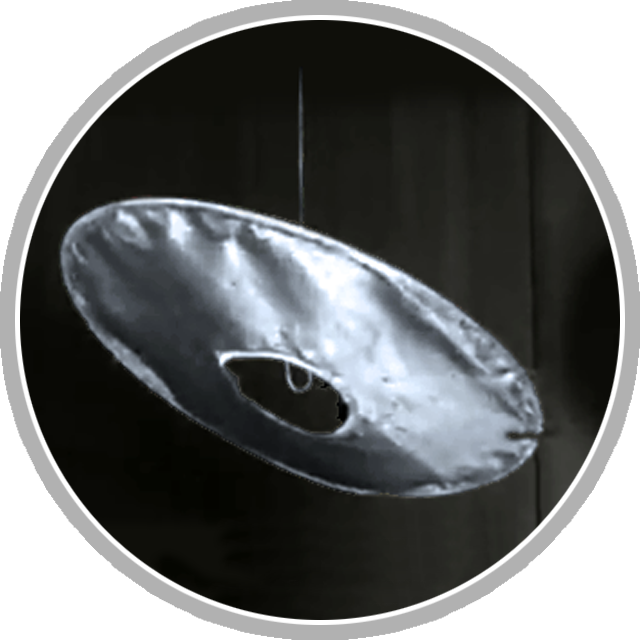 Do Records Show Proof of UFOs?
Over the years, many researchers and scientists have scoured government documents at the National Archives in search of proof that life exists beyond Earth. The National Archives and Records Administration is actually home to several collections of documents pertaining to unidentified flying objects (UFOs) or "flying disks."
---
Winter Olympic Patent Records
When people think of the Winter Olympics, the National Archives and Records Administration might not be the first thing that comes to mind. But did you know that the agency is custodian of several patents related to winter sports played in those Olympic games?
---
Citizen Archivists Tag Records
The National Archives held a Citizen Archivist Week of Service this week; the goal was to have citizens "tag" and transcribe primary source documents—2,018 pages to be exact—in the National Archives Catalog. As the week-long event came to a close, more than 3,500 pages had been transcribed by 430 citizen archivists.  
---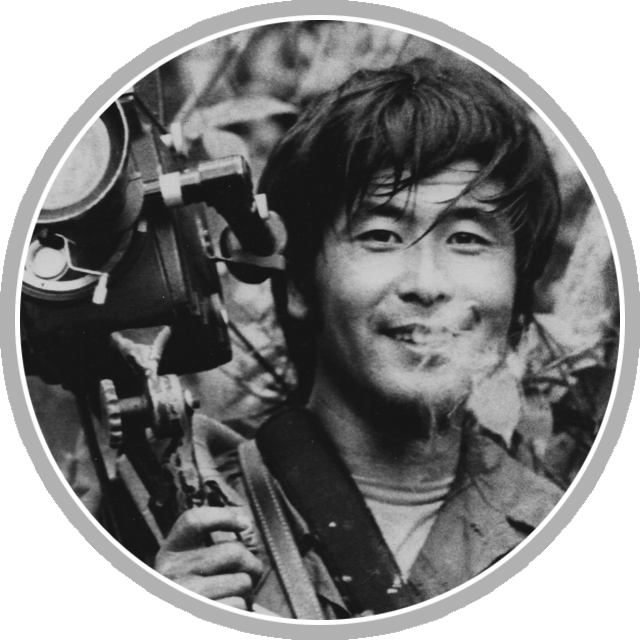 Journalists Share Vietnam Experiences
 Japanese videojournalist Yasutsune "Tony" HIrashiki and a panel of distinguished journalists discuss the role of the television journalist during the Vietnam War and how it influenced subsequent conflicts.
---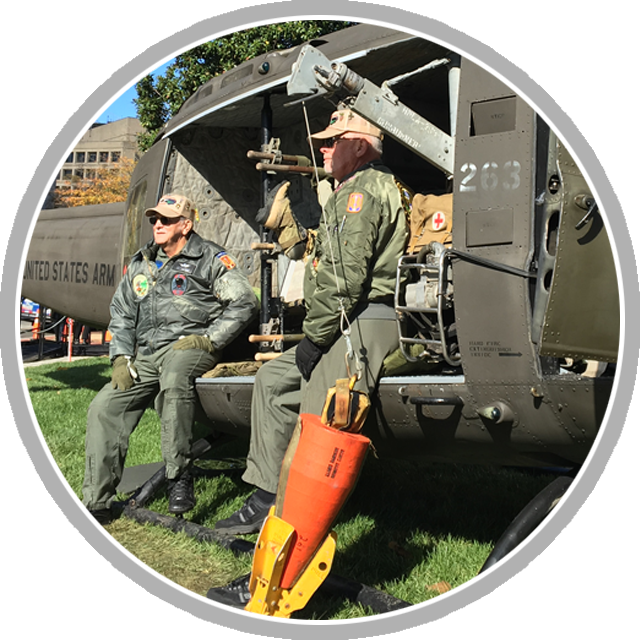 Utah Honor Flight Veterans Visit National Archives' Remembering Vietnam Exhibit
Forty-eight Vietnam War veterans came from Utah as part of an Honor Flight to the National Archives in Washington, D.C., where they attended the November 10 public opening of the Remembering Vietnam exhibit
---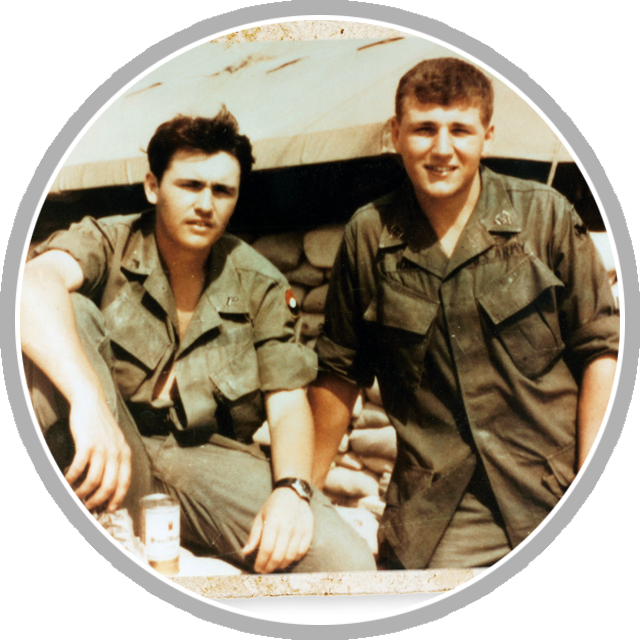 Hagel Brothers Share Vietnam War Story
They were two brothers serving in one combat unit, who between them earned five Purple Hearts. Theirs is a tale of military service and sacrifice in Vietnam. Brothers Chuck and Tom Hagel shared their story with the National Archives. 
---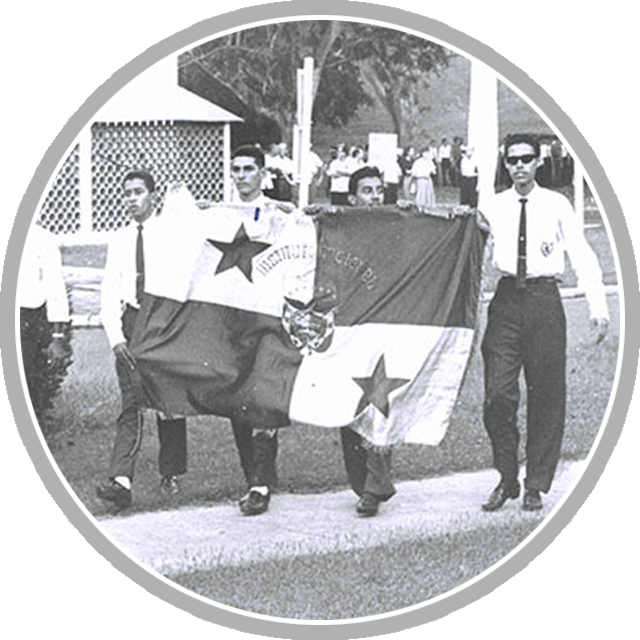 National Archives' Declassification Center Releases Panama Canal Diplomatic Records
These records provide insight and perspective into treaty negotiations, interactions between the American Embassy and U.S. Government agencies on the Canal, the impact of Panamanian politics and elections on treaty negotiations, and the general unrest caused by the U.S. presence in the Canal Zone.
---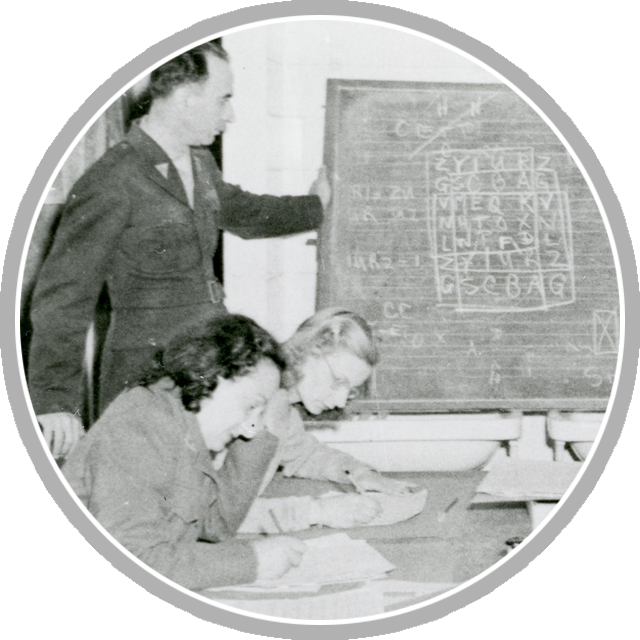 Records Help Author Tell Code Girls' Story
More than 10,000 women played a pivotal role in helping the United States and its Allies win World War II through the highly complex work of deciphering encrypted messages.
---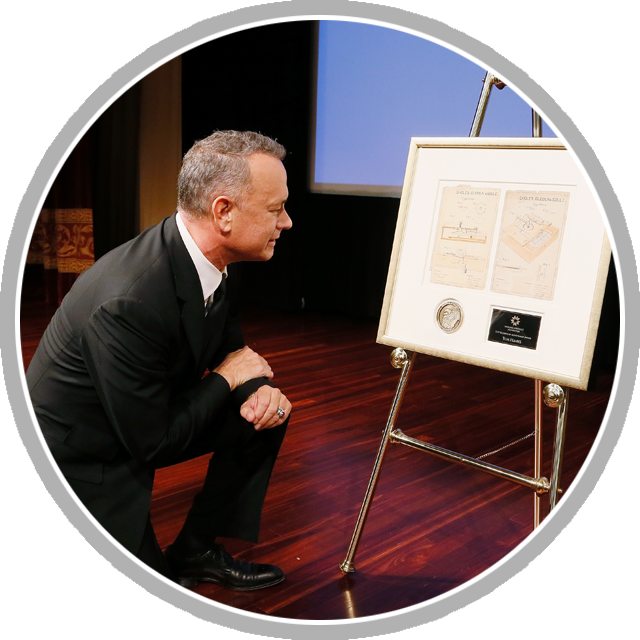 Tom Hanks Receives Foundation's Records of Achievement Award
The National Archives Foundation honored Hanks on October 21 for his work in helping to tell America's story by awarding him the Records of Achievement Award.
---
National Archives Personnel Train for Disaster Response
National Archives conservators, preservationists, and technicians gained hands-on experience in emergency response and salvage decision-making through a simulated disaster area—enabling them to test their skills in recovery and restoration of water-logged facsimile records and objects. 
---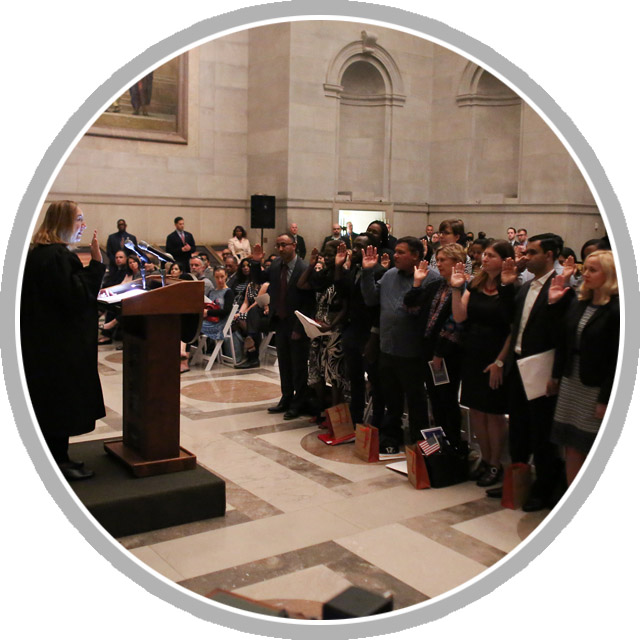 National Archives Welcomes New Citizens
Thirty new United States naturalized citizens took the oath of allegiance last week at the National Archives rotunda in Washington, DC.  Sworn in just steps away from the Charters of Freedom, the new Americans hail from 22 different countries.
---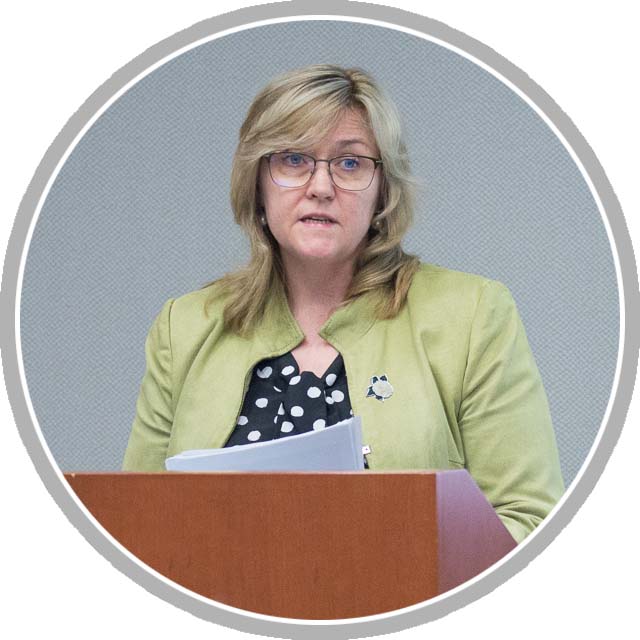 Australian Archives Official Shares Digital Records Experience
Anne Lyons, a member of the National Archives of Australia's executive team, spoke about Australia's experience transitioning to digital record keeping during an August 31, 2017, presentation at NARA's College Park facility.
---
The King and I cast visits the National Archives
The cast and crew of the Kennedy Center's production of The King and I toured the National Archives for a first-hand look at historic documents from King Mongkut of Siam and the United States.
---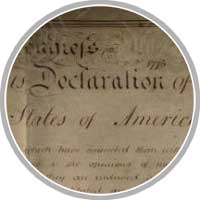 Historians Discuss Their Discovery of "Sussex Declaration"
There are only two known in the world—parchment manuscripts of the Declaration of Independence dating back to the 18th century. One is held by the National Archives and displayed to the public in Washington, DC. The other was recently discovered in Chichester, England, by two Harvard University historians, who spoke about their discovery at the National Archives.
---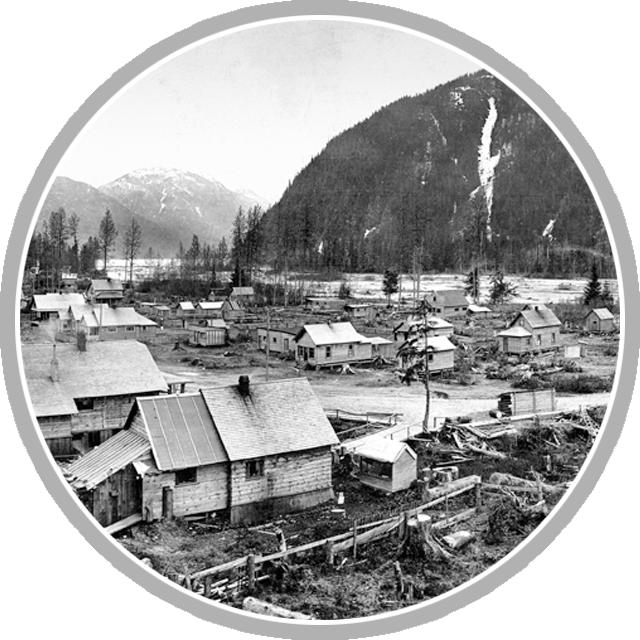 Hidden Treasure: Uncovering Panoramic Photographs of Alaska at the National Archives
As the National Archives and Records Administration commemorates the 150th anniversary of the purchase of Alaska from Russia on March 30, 1867, the agency's facility at College Park is hosting an exhibition of panoramic images taken in the territory during the early parts of the 20th century.
---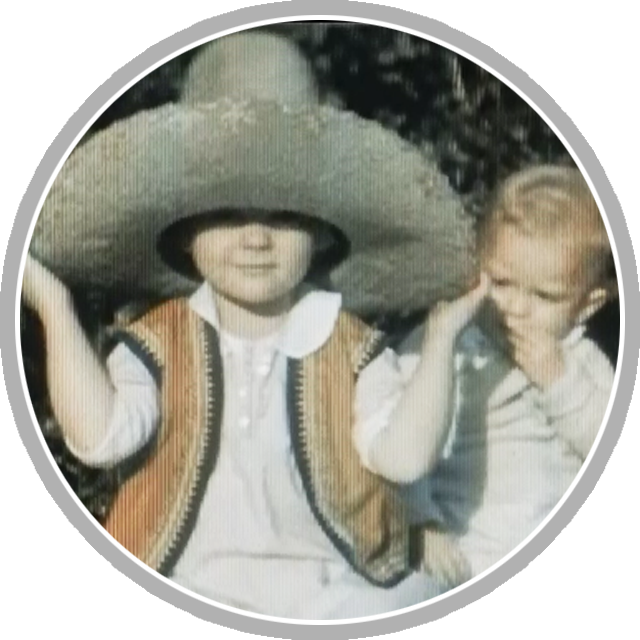 Hoover Film Footage Likely First White House Color Home Movies
An audio-visual archivist working at the Herbert Hoover Presidential Library discovered that some of former First Lady Lou Hoover's home movies may in fact be the earliest color home movies ever taken at the White House.
---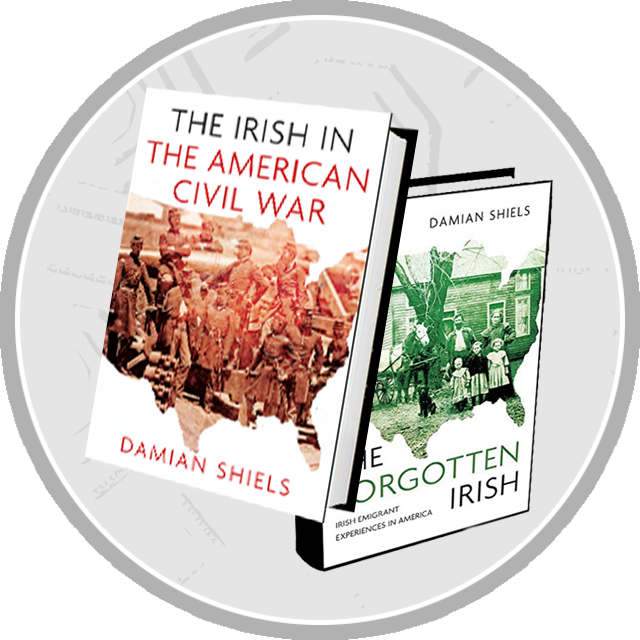 National Archives' Digital Records Help Irish Author Write History Books
The National Archives and Records Administration's digitized records collection recently allowed an Irish author across the Atlantic Ocean to write two books, the latest one using NARA holdings as primary resources.
---
Correcting the Record on Dorothea Lange's Japanese Internment Photos
To commemorate the 75th Anniversary of FDR's Executive Order 9066 that interned Japanese Americans during World War II, the National Archives makes widely available its extensive related holdings including photos, videos, and records that chronicle this chapter in American history.