Virtual Programs Newsletter
Issue #21, January 26, 2021
A Message from the Archivist of the United States
This week's newsletter offers some very interesting ways to connect with our records on a wide variety of topics. You can find out how to get in on the fun of our next monthly #ArchivesHashtagParty, which will feature records and artifacts related to African American history, or you can read the papers of a Chinese major general responsible for receiving U.S. military aid after World War II.
You can make a real contribution as a citizen archivist, transcribing property control cards with information about cultural objects looted by Nazis, and you can peruse our featured exhibit on Remembering the Holocaust.
No matter what your area of interest, I'm hoping you'll find some useful and informative ways to explore our holdings, while continuing to practice social distancing and staying safe during the pandemic.
#ArchivesHashtagParty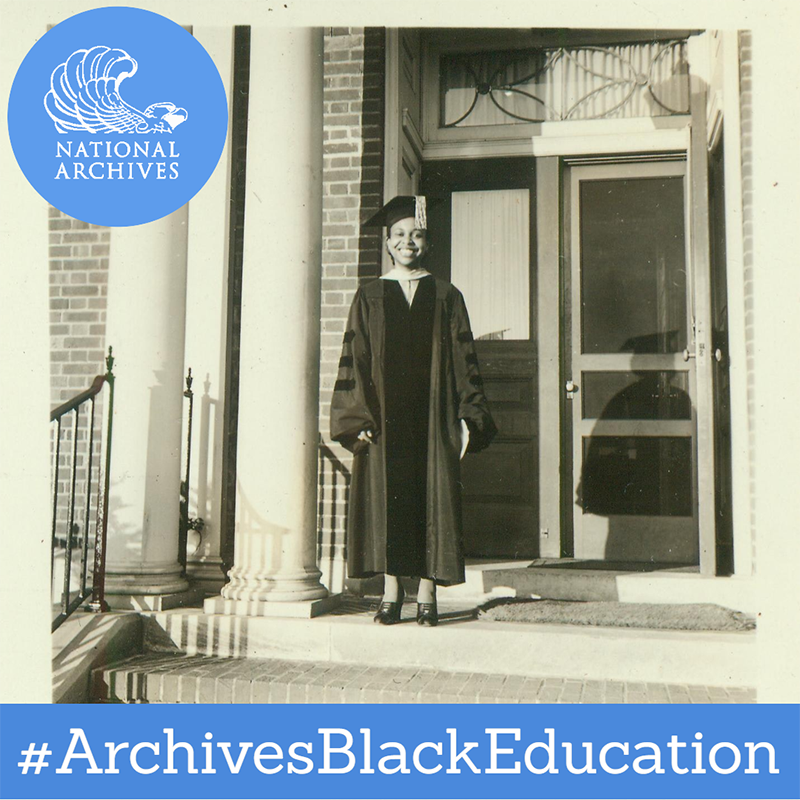 Join us on the quad for our next #ArchivesHashtagParty on February 5!
From HBCUs and the Divine Nine to teachers and trailblazing graduates, from books to school buildings and education-related artifacts, let's celebrate the power of #ArchivesBlackEducation!
Learn more about this monthly social media event, recently featured in the New York Times!
Research Family History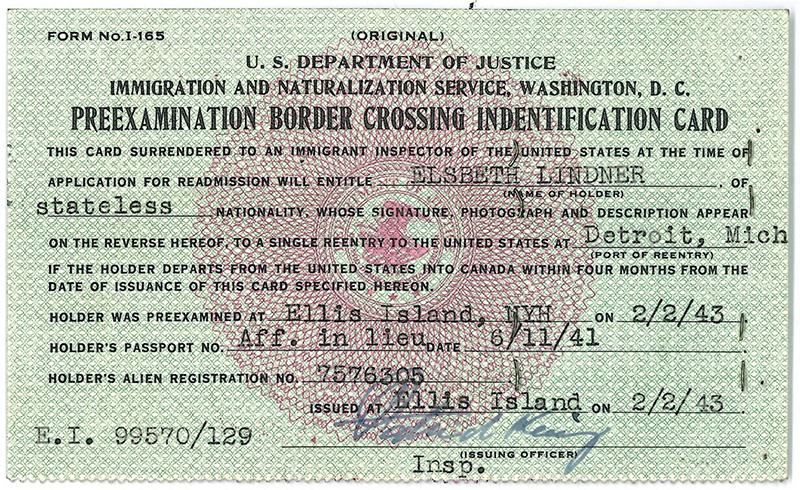 Curious why your immigrant ancestor quickly departed and re-entered the U.S. during the 1940s? Changes in residency requirements led some immigrants to pursue voluntary departures in order to obtain a visa and be legally admitted back to the United States as permanent residents. Learn more about 1940s visa practices in this History Hub blog post.
Van Sung Pan Papers, Harry S. Truman Presidential Library. National Archives Identifier 85269452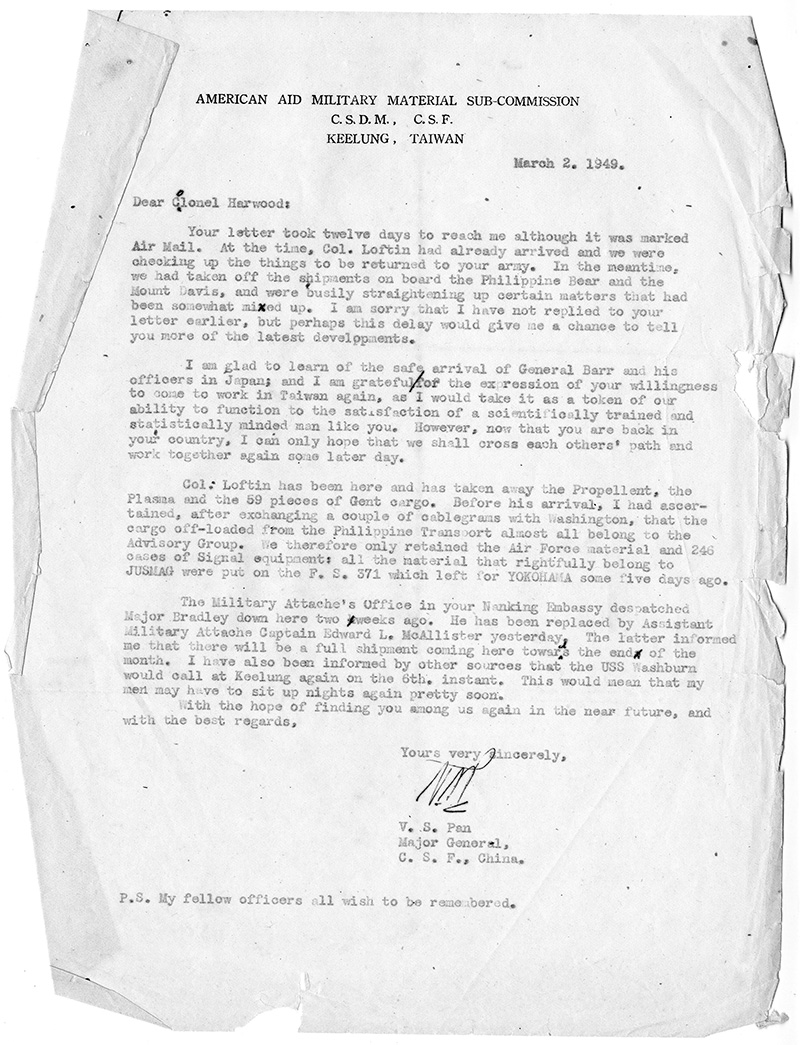 V. S. Pan, a major general in the Army of the Republic of China, was responsible for supervising the receipt of shipments of military aid from the United States in 1948–49. This series of records includes cargo manifestos, certificates for the receipt of materials, correspondence, military directives, and correspondence regarding "exceptions" (missing or damaged materials); a statistical report on U.S. military aid to the Nationalist Chinese in 1948–49; and a photocopy of a photograph of Pan.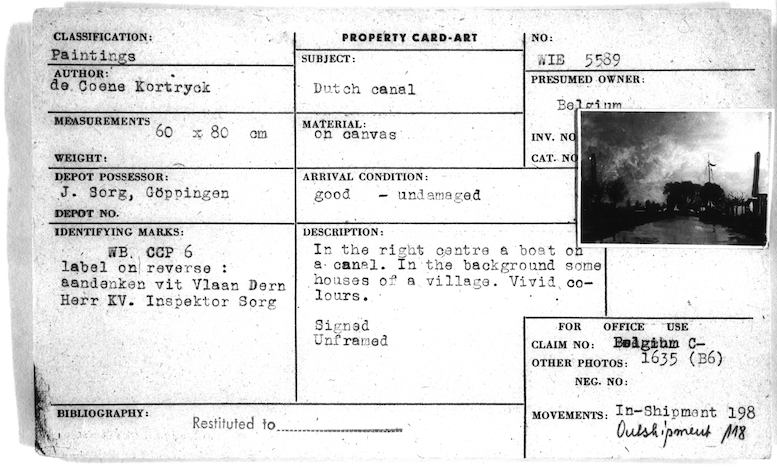 New Transcription Mission: World War II Looted Art. Help us transcribe property control cards, which include information indicating to which country Nazi-looted cultural objects were restituted. The cards may include information such as artwork classification, identifying marks, history and ownership, and more. In some cases, a photograph of the artwork is attached.
Question of the Week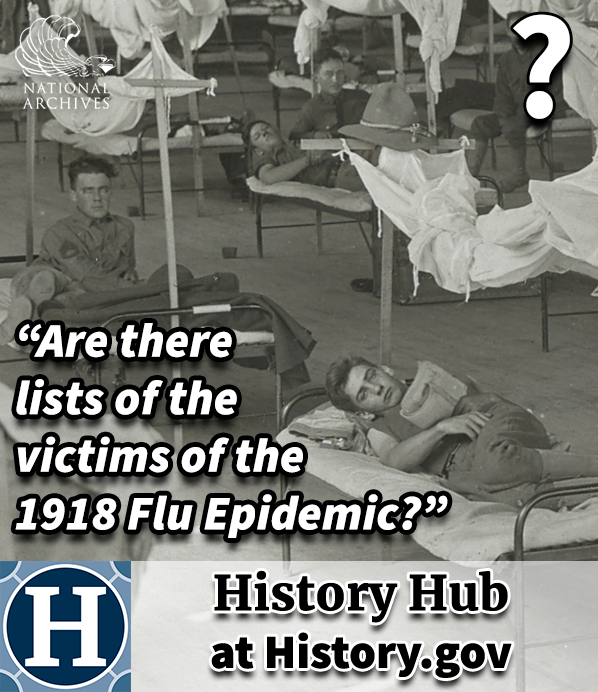 "Are there lists of the victims of the 1918 Flu Epidemic? I am searching for data on casualties from the 1918 Influenza Pandemic."
See the answer to our Question of the Week on History Hub, our crowdsourced platform for history and genealogical research where anyone can ask questions and get answers from archivists and other community members.
Register and get started on History Hub.
Featured Exhibit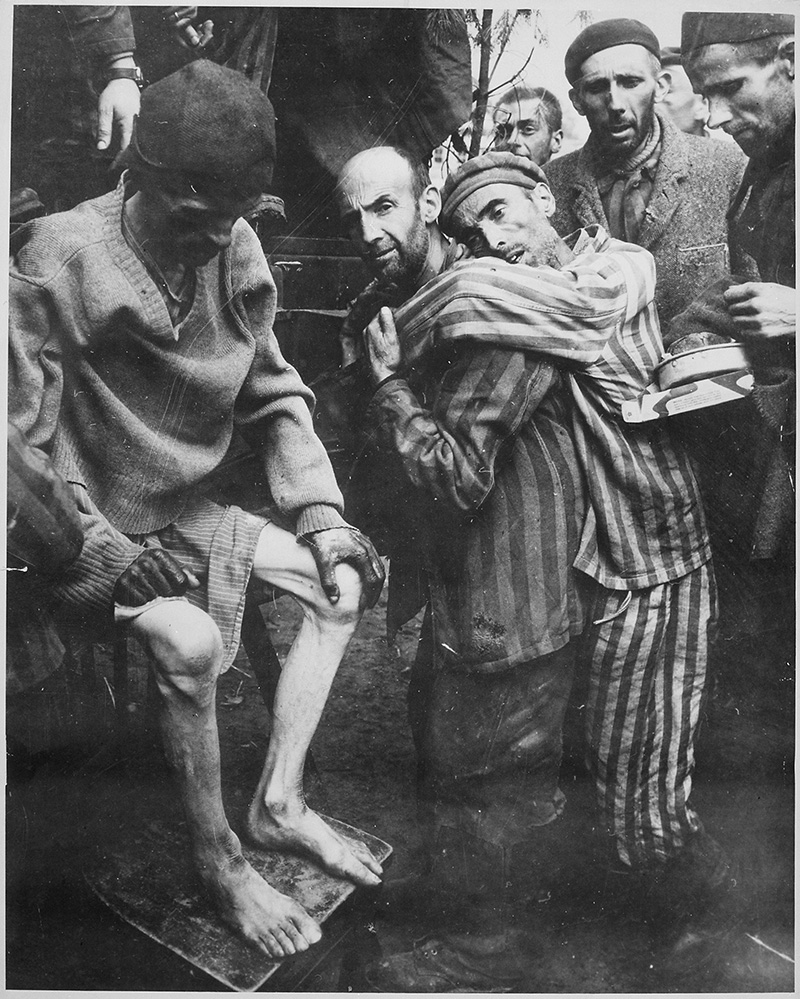 On January 27, 1945, Soviet forces liberated the Auschwitz concentration camp complex in German-occupied Poland. Inside the Nazi-abandoned complex were thousands of sick, dying, and dead prisoners.
By World War II's end, the Holocaust had claimed the lives of over 6 million Jewish people.
The Featured Document exhibit Never Forget: Remembering the Holocaust is presented in memory of all Jewish victims of the Holocaust and other victims of Nazism. Find more resources on International Holocaust Remembrance Day from the National Archives.
Education Spotlight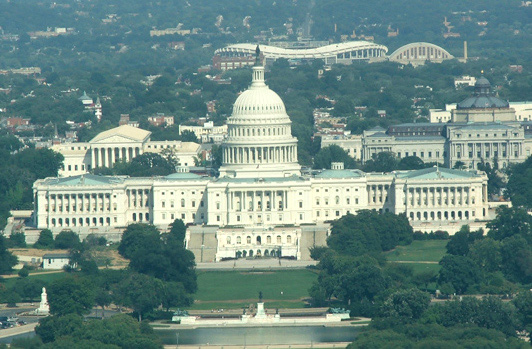 Whether students are learning remotely or in person, you can request one of our distance learning programs! In our newest program, What Happens in Washington?, K-2 students explore Washington, DC, as the seat of our nation's government, as a tourist destination where people can learn U.S. history, and as a place where people can make their voices heard. Request this or any of our K-12 programs.
Public Programs
From July 24, 2018, here is journalist and author Kate Andersen Brower speaking on her book, First in Line: Presidents, Vice Presidents, and the Pursuit of Power. Brower reveals the sometimes cold, sometimes close, and always complicated relationships between our modern Presidents and their Vice Presidents.
Research Services
Join the Know Your Records Program on February 10 at 2 p.m. ET, to learn about records documenting migrant farm workers' participation in farm labor programs in the United States.
By examining these records, we can identify farm workers' stories from 1942 to the present. After the presentation, a recording will be available on the National Archives YouTube channel.
Original caption: Harmony Community, Putnam County, Georgia. Negroes in the Harmony Community. (NAID 521375)
MoPix Video Selection
Rocky Mountain National Park in Colorado, established in January 1915, is shown in the 1984 National Park Service film The Fountain of Life: Rocky Mountain National Park. Read more about its history in the Unwritten Record blog post "Happy Birthday, Rocky Mountain National Park."
Visit the Online Store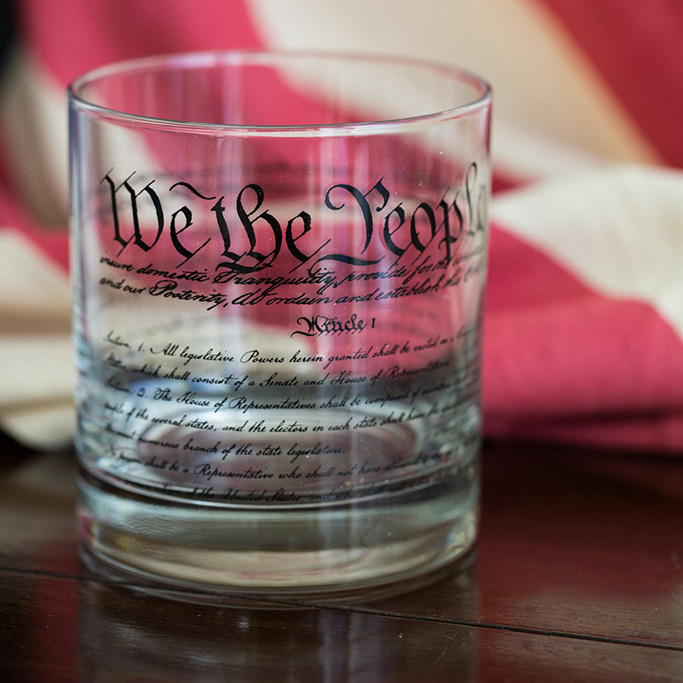 The National Archives plays home to the original United States Constitution and the rest of the Charters of Freedom.
Shop our special Constitution Collection today and you will find fun apparel, home goods and replica documents so your home can play host to the founding document too!
Your purchase supports the National Archives museum exhibit and education outreach programs.